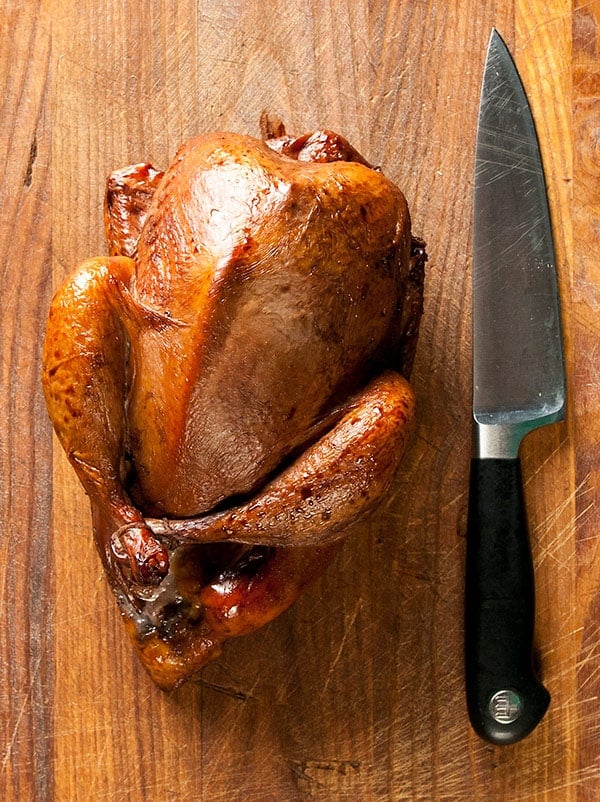 Find It Fast
About
Pheasant, snipe, quail, wild turkey, partridge, grouse. These are the chicken of wild game birds. Pheasants being the semi-wild cousins of chickens, and quail, partridges and chukars all being accessible from a taste standpoint.
The notable exception is the ruffed grouse, which has a strong flavor that, in my mind, makes it far superior to pheasant or quail, which can be bland.
To those of you who do not hunt, pheasants and quail are easily obtainable; our local high-end supermarket has them all the time. They will have even less of a wild flavor than their country cousins, but they are still a fair piece better than your average chicken. And yes, chicken can be subbed in for any pheasant dish.
One thing all these birds have in common is that they should not be served rare and they can all dry out in a heartbeat. Fun, huh? Makes them more of a challenge. You do, however, want a blush of pink on them, like a good-quality pork loin.
If you know what you are doing they are great roasted or grilled, but do not walk away or they will dry out. Pheasants are especially good poached, whether in butter or broth.
Quail are delicate little birds best served whole but partially deboned. I intend to post a step-by-step tutorial on deboning birds soon. Believe me, it's not real easy.
All these birds make superior stock, and the legs, thighs and wings of all are excellent made into confit.
NOTE: Most of these recipes are interchangeable, i.e., if you like a pheasant recipe but have partridges or sharptail grouse or wild turkey or a domestic chicken, it'll work.
BASICS
PHEASANTS
Whole Birds
Breasts
Stews and Braises
Other Pheasant Recipes
PARTRIDGES (CHUKAR, HUNS, ETC)
WILD or DOMESTIC TURKEY
GROUSE
SNIPE and WOODCOCK
QUAIL