Two of the things I get asked most when it comes to fish are a) snapper recipes, and b) general tips on how to cook red snapper. You'll get both here.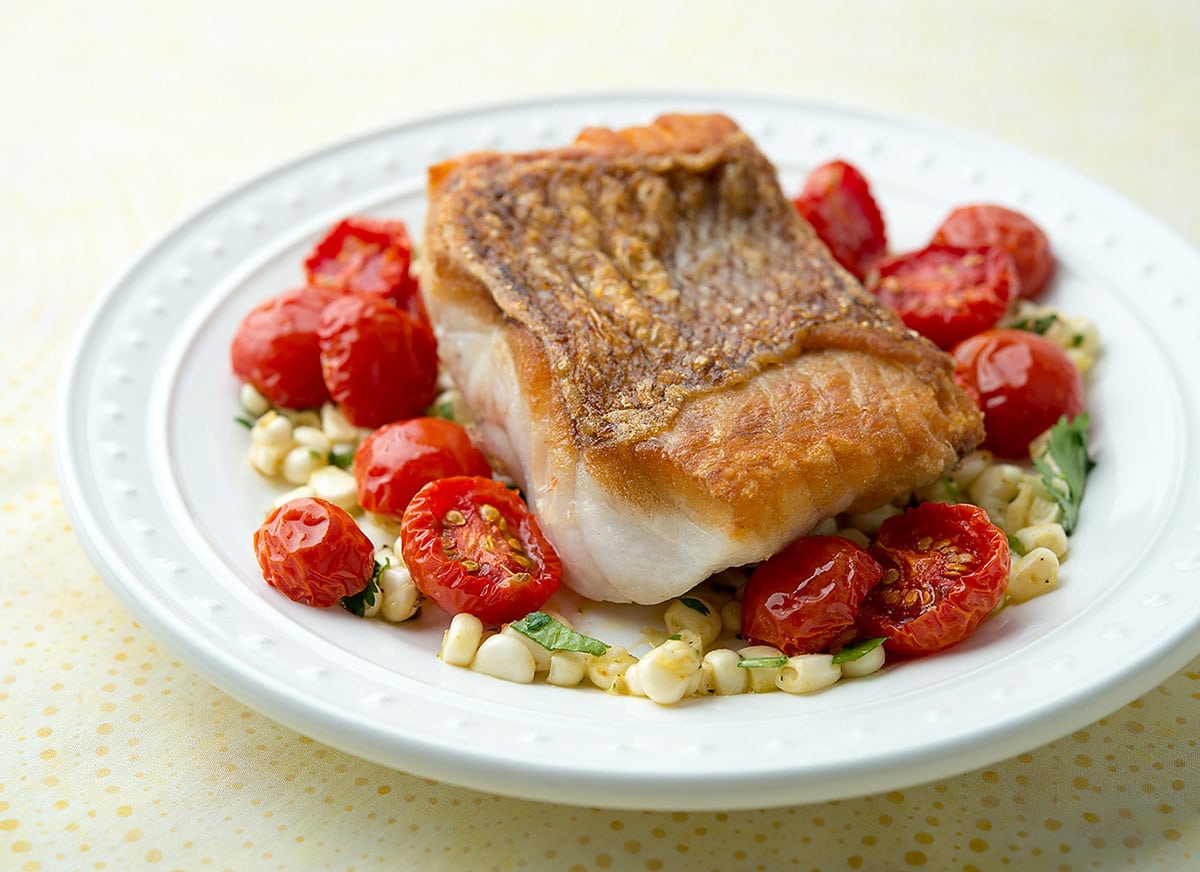 Find It Fast
Basics
First, you should know that, more or less, all snapper and snapper-like fish cook the same in kitchen. Not just red snapper, but all the other snappers as well, like mangrove, mutton, beeliners, cubera, etc.
As you can see in this article, there are nearly 20 genuses of snappers, let alone individual species. Add to this the Atlantic black seabass and the myriad Pacific rockfish and you have a dizzying array of bass-like fish that are, more or less, interchangeable.
That's not to say there are exceptions. One is the China rockfish of the Pacific, whose meat has an unusually fine grain, or the true red snapper, which, like the cubera, can grow very large. And once you get a large fish, say 15 pounds or larger, you can get different cuts off it instead of just a fillet.
All snapper are good to eat in that they are all lean, low-fat fish with a mild flavor and edible skin. I love skin-on snapper because, once scaled, you can eat the skin of a snapper and it will taste a bit like a crispy potato chip.
Let's start with the first decision: Whole or fillets?
It is always your call, but I generally cook any snapper or snapper-like fish whole if it's a foot long or smaller. Think about your frying pan or wok, and if the fish fits, keep it whole. You will want to scale your fish and remove the gills, or have a fishmonger of your fishing guide do this for you. Gills left in a fish impart a bitter flavor to the surrounding meat.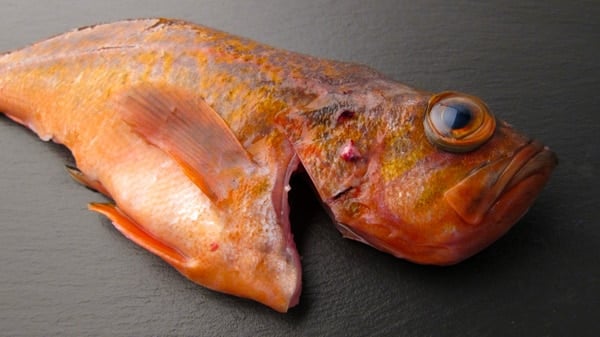 The reason for this is because your meat yield is terrible with smaller fish. Their ribcages are strong and large, and you tend to lose the meat around the ribs, and if you are skilled enough to remove it with the fillet, it is so much thinner than the rest of the fillet that it overcooks.
Besides, as every fish lover knows, whole fish just taste better. Oh, and if you can stand it, leave the head on. Why? It keeps the meat way moister than if you remove the head.
You can cook snapper more or less any way you want. Whole snapper or similar fish are good steamed, fried, grilled, barbecued or baked. The only way they are not very good is smoked. Here are some sample whole snapper recipes.
WHOLE SNAPPER RECIPES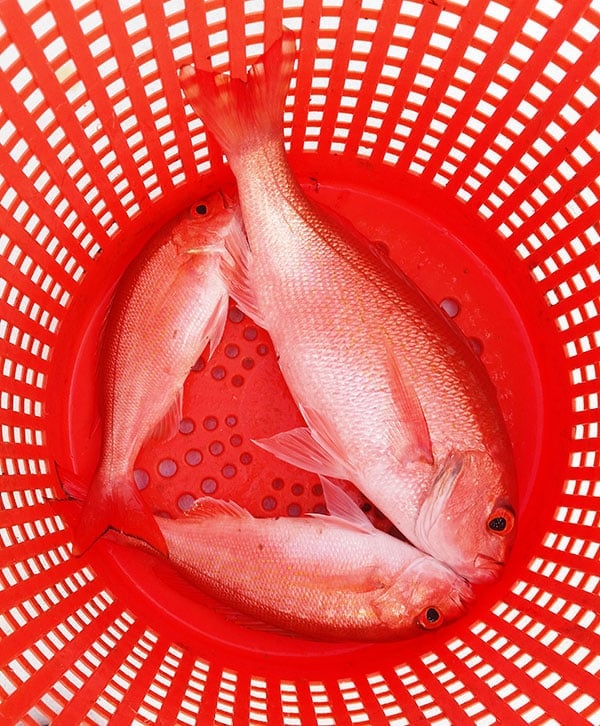 Big snapper have one other often overlooked treat: snapper throats. This is basically the collar of the fish plus some of the belly meat. Here's a video on how to pull a snapper throat. And here's how I cook fish collars, including snapper throats.
Snapper Fillets
That leaves fillets. Skinless or skin-on, each has its own value. If you have a scaled snapper fillet, I generally lean toward frying it. Snapper and its cousins all fry very well, because the meat is firm, lean, and mild on all species. Snapper is a largely blank canvas you can paint with whatever culinary brush you desire.
Little fillets are fun fried whole, while you'll want to cut your larger fillets into larger pieces. I generally cut as one piece the portion that was above the ribs, and then the tail portion as another piece. The larger the fillet, the more pieces. Really big red snapper you can chunk and fry in bites.
Another great way to cook skinless snapper fillets is to poach them in broth or butter and then flake the meat. Flaked out, they make great fish cakes, or a filling for empanadas, or tamales or an English fish pie. You can also make a nice cold fish salad, either "tunafish" style or by adding the flaked snapper to a typical Greek salad of cucumbers, red onions and tomatoes.
Skin-on fillets are best pan-seared, grilled or broiled. If you have the skin, you want it crispy, and that means high heat.
One side note on really big snapper: They make a fantastic fish on the half shell, like what you do with big bull redfish. In this case, you leave the scales on the skin and cook the fish skin side down only, using the scales and skin as a shield against the fierce heat of the grill.
SNAPPER FILLET RECIPES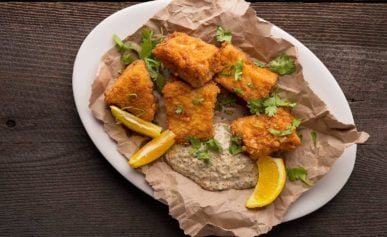 Fried Red Snapper Bites
Maybe the best thing you can make when you get a giant snapper, these fried bites make a fantastic appetizer.
Read More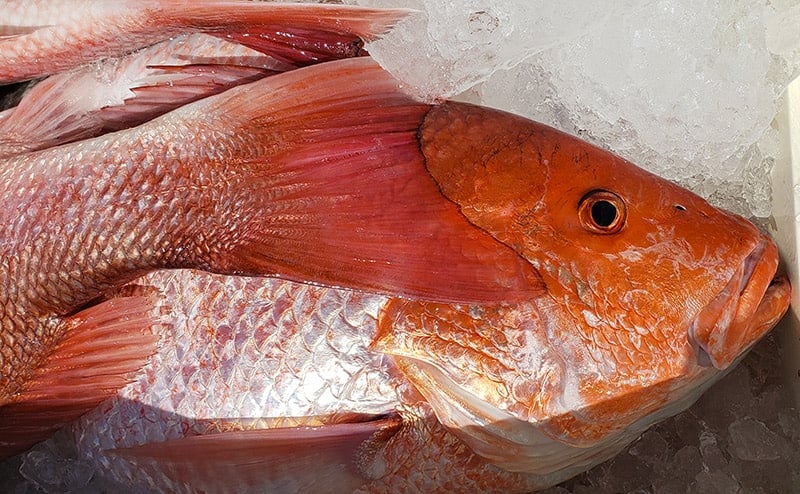 This should get you started. If you are looking for even more ideas, browse my page of general fish recipes. Many of them work really well with all sorts of snapper.
One last word. Don't toss that carcass! All snapper species make a fantastic fish stock, because they are so lean. Just be sure to remove the gills before simmering gently.
What do you use your stock for? As a soup base for a fish stew, or to make an ethereal fish risotto the way they do in Venice.