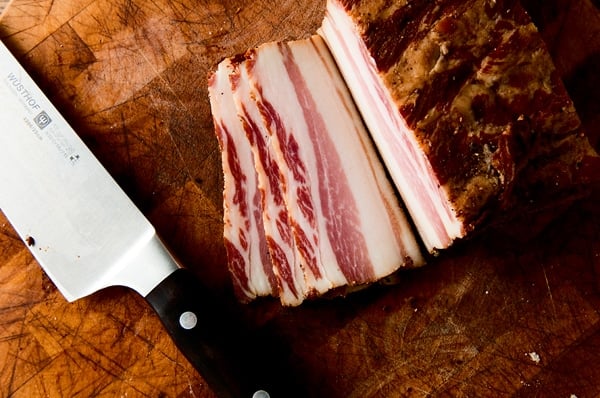 Find It Fast
About
You'll find lots of recipes here to make your own bacon at home, cure hams and other whole cuts of meat, like lonzino or bresaola.
Curing whole cuts of meat can be both easier and more difficult than making salami. Since the interior of meat is pretty clean, you have fewer sanitation issues — but since the interior of a large cut like the back leg of a hog can be huge, controlling the temperature and humidity can be tricky if you want the cure to get to the center of the meat before it rots from within.
If you've never done this before, start with a duck 'prosciutto,' which can be done in a few weeks. For those waterfowl hunters out there, this is a great use for the breasts of Canada and snow geese. Other easy projects on this page include my bacon recipes as well as my jerky recipes.
Bacon in All its Forms
Hams and Other Whole Cured Meats
Jerky