Never Miss a Recipe
Receive recipes direct to your inbox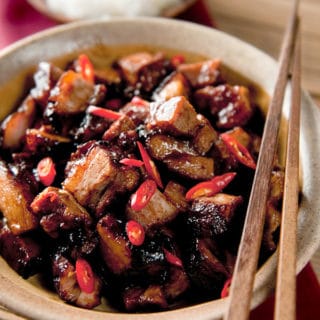 Chinese BBQ
Char siu is basically Chinese barbecue, usually done with pork. It's sweet, spicy and so damn good you owe it to yourself to master this recipe.
Read More …
A Southern Tradition
How to make jowl bacon using jowls from domesticated or wild hogs. Jowl bacon is a Southern specialty.
Read More …
All-Purpose Light Meat Stock
A satisfying broth from pheasants, partridges, quail or other upland game birds. And yes, you can do it with chicken.
Read More …
Hi There!
My name is Hank Shaw.
I write. I cook. I hunt, fish, dig earth, forage, ferment things, brew beer, raise plants, live for food and chase God's creatures. I drink Scotch or Bud, eat burgers or dine on caviar, depending on my mood or what day of the week it happens to be. I spend my days thinking about new ways to cook and eat anything that walks, flies, swims, crawls, skitters, jumps – or grows. This is my story.
More about Hank...