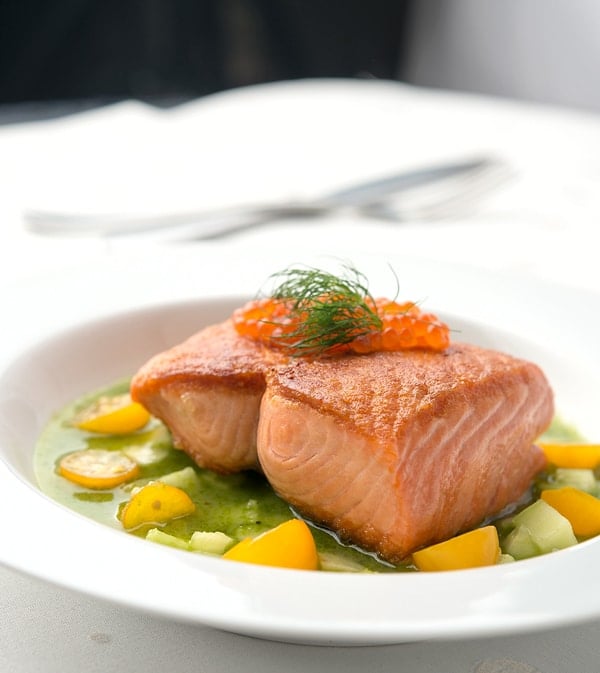 I do an awful lot of salmon and trout fishing, and have so many recipes for these fish that I've separated them out on this page.
The default species for these salmon recipes are king salmon and for trout recipes it's rainbow trout, or steelhead, but in most cases these dishes will work just fine with all sorts of other salmonids, ranging from Arctic char to sockeye salmon and kokanee, other trout, pinks, silvers — yes, even farmed, store-bought Atlantic salmon or rainbows.
Keep in mind that the designations below are suggestions. I've made trout recipes with salmon and salmon recipes with trout.
Basics
Some baseline techniques you will find useful as you cook your salmon and trout. Many of these apply to so many different kinds of seafood it's worth compiling them here.
SALMON RECIPES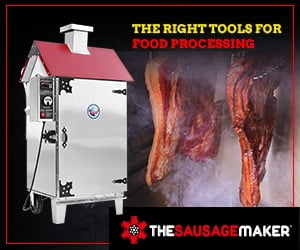 This is what you do when you have a whole salmon head. There is a lot of meat on one, and by gently stewing it and the picking off all that meat, you get a rich salmon broth and plenty of salmon bits for the soup. Don't worry, no eyeballs in this recipe…
TROUT RECIPES