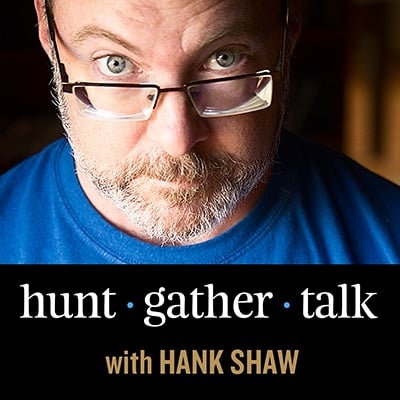 Welcome to the Hunt Gather Talk podcast!
If you're interested in wild food, whether it's venison, wild mushrooms, freshwater or saltwater fish, upland game birds, waterfowl, wild edible plants or small game, you'll hear about it here. I've spent a lifetime gathering wild edible plants and fishing the waters of North America, and have become one of the better-known wild game cooks out there.
This season of the podcast will focus entirely on fish and seafood, and is sponsored by Filson and E-Fish — both companies whose products I already use and can recommend.
Why a podcast? Because as much of a writer as I am, there is an immediacy in the spoken word that excites me. A podcast is raw, real and allows me to be a bit more of, well, me. And besides, you can't really read one of my essays while driving to the office or working out.
I plan on rolling out a new episode every other week, and most episodes will be an hour to 90 minutes. I reckon that's as long as I want to listen to someone else's radio show, so I'll apply the same rule to my own ramblings.
If you have a suggestion for a podcast topic, drop me a line at hank@huntgathercook.com.
Click Here to Subscribe via Spotify, Apple Podcasts, iTunes, Podbean, or here for Stitcher
Click Here to Subscribe via RSS (non-iTunes feed)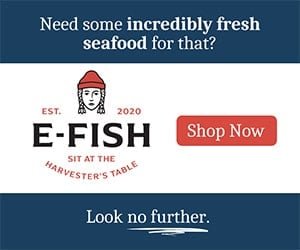 Season Three
Season III is here! This upcoming season will be all about fish and seafood, as a sort of companion to my latest cookbook Hook, Line, and Supper. Everything you ever wanted to know about cooking, prepping, storing, and buying fish and seafood will be on tap.
Episode 1: Rockfish
I talk with UC Santa Barbara marine biologist Milton Love, one of the world's experts on rockfish, all about these amazing fish, which live all over the Pacific, as well as in the North Atlantic, too. This is one of the funniest, most informative episodes I've ever done.
UP NEXT (Nov. 19): Sea to Table: Cracking the Code. I talk with Jeffrey Tedmori of E-Fish and Natalie Sattler of Alaskans Own to go into detail about how new models of getting fish and seafood from the water to the customer are helping both consumers and fishermen.
Season Two
Season One