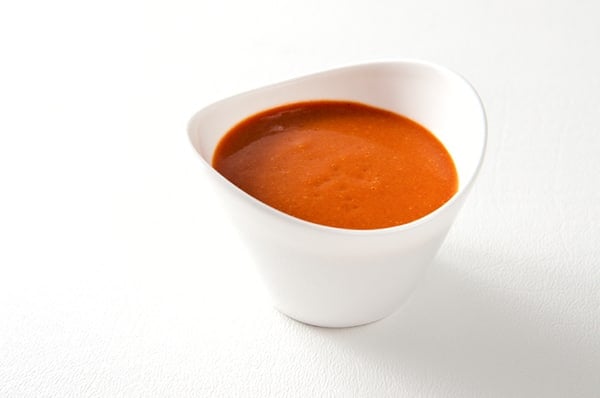 Many of the best cuts of wild game — breasts of birds, backstraps of wild boar or venison — are best simply seared, and served with a sauce. Many times I skip a sauce, but a good one can elevate a simple meal. And most don't require a long time to prepare. Here are some of my favorites, along with the game I serve them with.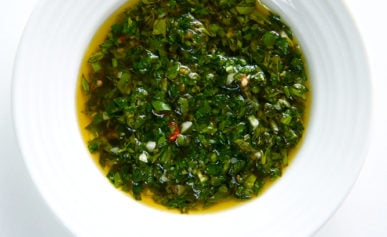 Chimichurri with Venison
A garlicky, herby sauce from Argentina, this version uses wild mint. You can use any mint you want, or substitute oregano. Serve this with venison, wild boar, duck or pheasant.
Read More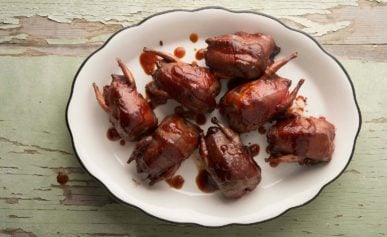 Doves with Prickly Pear BBQ Sauce
A spicy sweet take on barbecue sauce that features the fruit of the prickly pear cactus, tequila, chiles and lime. So damn good!
Read More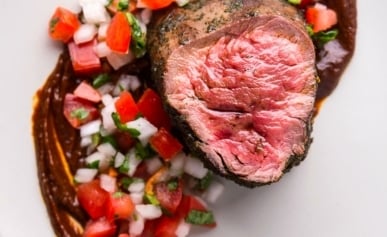 Elk Tenderloin with Ancho Sauce
An astonishingly deep and rich ancho chile-caramelized onion sauce that is easy to make. Goes great with most meats.
Read More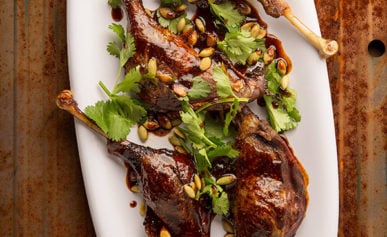 Salsa Negra
A versatile Mexican sauce with nuts, black garlic and chiles. Excellent on a whole lot more than tacos…
Read More
Salsa Morita
An easy to make Mexican salsa with little fiery chipotles, roasted tomatillos, onions and garlic.
Read More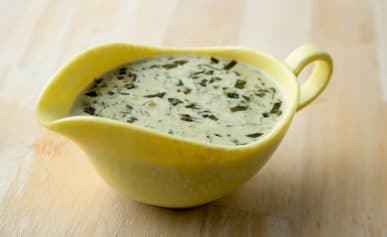 Sorrel Sauce
A traditional French sorrel sauce with cream and a little white wine — it's perfect with fish or poultry.
Read More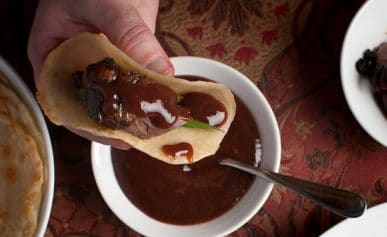 Chinese Plum Sauce with Wild Plums
A rich, tangy, spicy-sweet sauce made from wild plums. This is like Chinese BBQ sauce, only better. Slather it on anything, but it goes really well with duck.
Read More
Venison with Cumberland Sauce
Probably the most classic wild game sauce there is, this tangy, rich sauce goes well with any dark meat, especially venison, duck, goose or bear.
Read More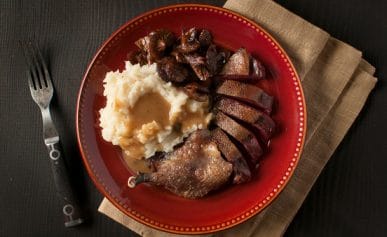 Maple Bourbon Sauce
One of my favorite old-school gravies, I like this one best with duck or goose, but it's pretty damn good on turkey and venison, too.
Read More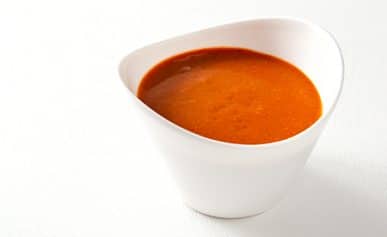 Homemade Hot Sauce
Hot sauce from wild chiles? Yes, please!
Read More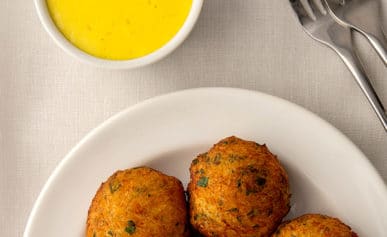 Saffron Aioli
I like this vivid yellow sauce with fried food. Fried seafood and fish, especially, although it's good with quail and rabbit, too.
Read More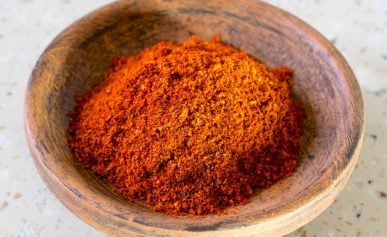 Ethiopian Berbere Spice Mix
The backbone of Ethiopian cooking, this spicy chile paste adds a whole lot of oomph to whatever you put it in. Try a dollop in your chili next time…
Read More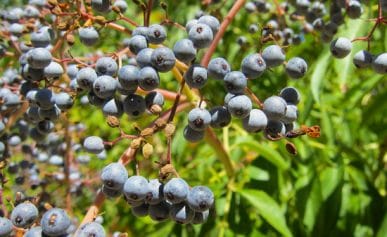 Pontack, an Elderberry Sauce
Pontack is an ancient predecessor to Worcestershire sauce made with elderberries. It's best when well aged.
Read More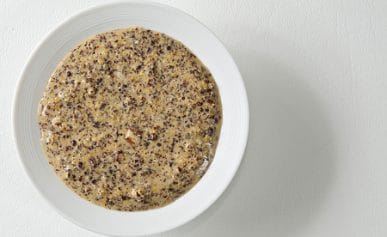 Ancient Roman Mustard
My version of an ancient Roman recipe from Apicius, with ground pine nuts and almonds.
Read More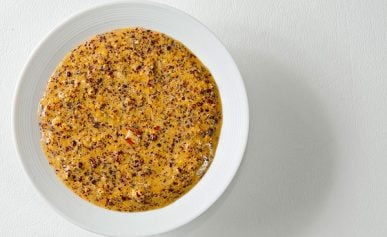 How to Make Mustard
This is your baseline recipe for making mustard at home.
Read More