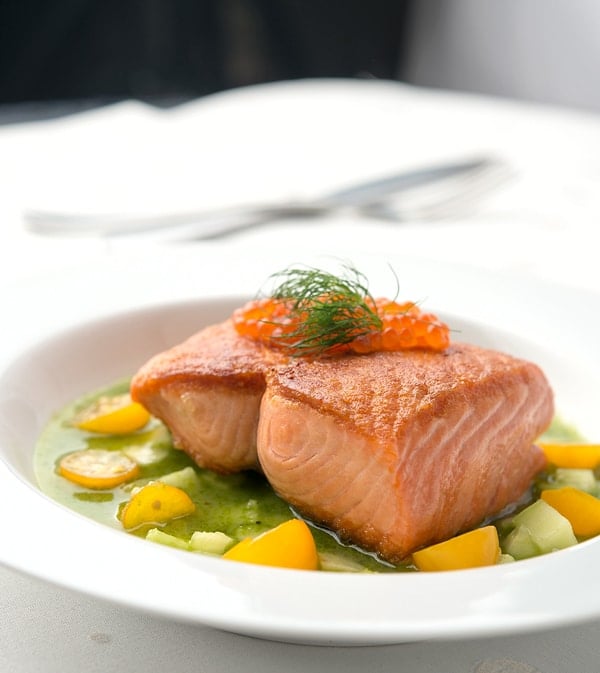 FIND IT FAST
About
I was an angler before I was a hunter, and I've been cooking fish and seafood, and developing my own fish recipes since I was a teenager. Seafood is my first culinary obsession.
For a time I worked professionally as a line cook in a seafood restaurant and spent a while earning my rent as a commercial clammer and salmon fisherman.
Below you will find my favorite fish recipes, as well as seafood recipes, some from "easy" fish, such as salmon, striped bass and trout — I call these "easy" because they are not a stretch for most cooks. I specialize in the weird, however (I am sure this shocks you) so you'll also find more esoteric fish recipes here, too.
Fish for Beginners
Some baseline techniques you will find useful as you come across various fish and seafood. Many of these apply to so many different kinds of seafood it's worth compiling them here.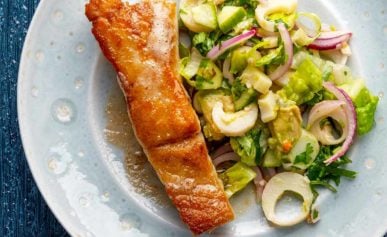 Perfect Seared Fish
How to pan-sear fish fillets, skin on or skinless, perfectly every time. It's not hard, but there are a few tricks to it.
Read More
And here is my video on How to Sear Fish.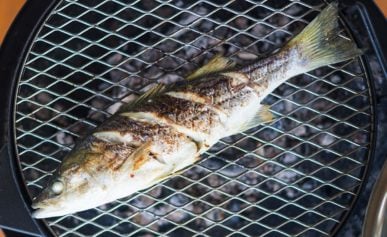 Simple Grilled Whole Fish
Grilling a whole fish is an important skill to know. It requires a clean, hot grill, some oil, and a little finesse.
Read More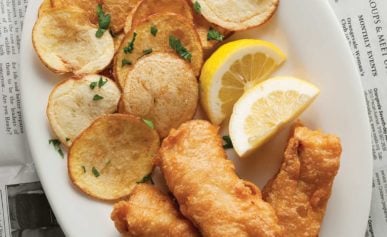 Halibut Fish and Chips
This is a basic fish and chips recipe you can use with any firm fish. Halibut, cod, haddock, redfish, walleye, perch, catfish, lingcod, shark… you get the picture.
Read More
Here is an article I wrote about pairing fish and seafood with beer for Hop Culture.
Fish Recipes By Category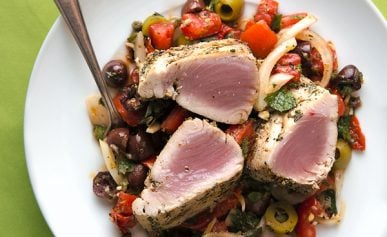 Fish Recipes
Typical market fish, such as snapper, halibut, bass, flounder, etc. I catch a lot of halibut and striped bass, so you will see those recipes here.
Read More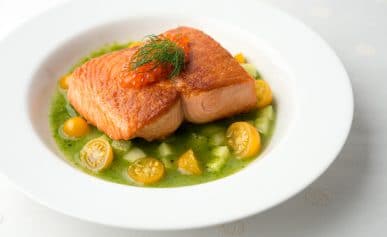 Salmon Recipes
Recipes that focus on salmon, trout and char. They range from simple salads to fancy, date-night dishes.
Read More
Snapper Recipes
Everything you need to know about prepping and cooking both the true snappers, as well as similar fish like groupers, black seabass, Pacific rockfish and freshwater bass.
Read More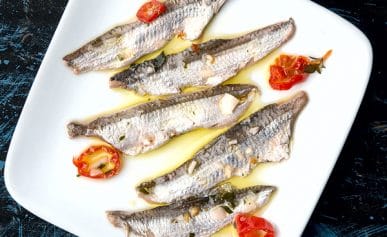 Sharks, Little Fish and Oddballs
Fish you are less likely to see in a regular market. Shark recipes will be here, along with shad and other bony fish, as well as my recipes for little fish like herring, anchovies and sardines.
Read More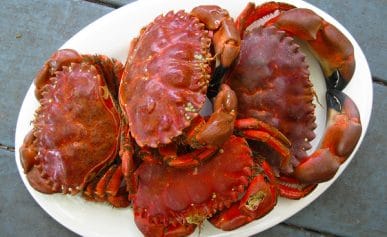 Recipes for Shellfish, Squid, Octopi and Crustaceans
This is where you'll find it if it doesn't have fins. I do a lot of clamming and crabbing, and I eat a lot of shrimp, octopus and squid. You'll also find mussel recipes, too.
Read More