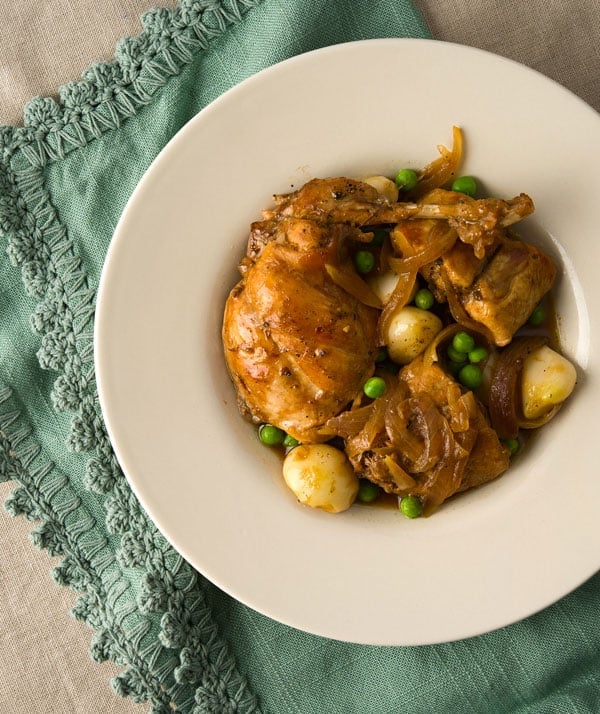 Find It Fast
About
How do you cook a rabbit? This is how. Below is my collection of rabbit recipes, yes, but also for hares and squirrels. All are among my absolute favorite animals to eat.
These rabbit recipes cover both wild and domesticated animals. Keep in mind that a store-bought rabbit will be larger and more tender than a cottontail. Cottontails feed maybe two people, a domestic rabbit feeds four easily. In general, you make a rabbit tender by slow cooking it, if it's wild. Store-bought rabbits can be fried or even poached and still be tender.
At the table, these critters are often maligned as "poor people's food." I get annoyed at this, because rabbits and especially squirrels can be far more interesting to eat than venison. But hey, let everyone else think they're no good. More for us.
Rabbit and its related meats are all high in protein and very low in fat. Rabbit is higher in protein and lower in fat and calories than a comparable weight of beef, lamb, turkey, pork or chicken.
The eating of rabbits and hares has a venerable history in Europe. Greeks, Germans, Spaniards and Britons love rabbits and hares, as do Italians in certain regions. Most of the recipes I will post here come from these traditions. As for squirrels, these recipes are almost uniquely American. After all, squirrel-eating is as American as apple pie. In fact, the original chicken pot pie was actually a squirrel pie. Really. And it is wonderful.
Hares, on the other hand, are, well, a whole different animal. Hares are mostly known in America as jackrabbits, although those blessed with snowy weather get snowshoe hares as well. They are better eating than jacks, although I like both. Hares are large, up to 12 pounds in some cases, and one will serve six easily. Hares are also dark meat; they look more like beef than chicken. And finally, hares live longer and so tend to be tougher. They are best served braised.
In fact, rabbits, hares and squirrels are all best braised.
Unless you are lucky enough to get a young one. You can tell this in a rabbit or hare by their ears: Tear them lengthwise, and if they tear easy, the animal was young. With a young rabbit or squirrel in hand, you really oughta make that pinnacle of rabbit recipes, Southern Fried Rabbit, preferably with greens and sweet potatoes. You'll like it better than fried chicken.
Basics
Rabbit Recipes
Squirrel Recipes
Hare Recipes