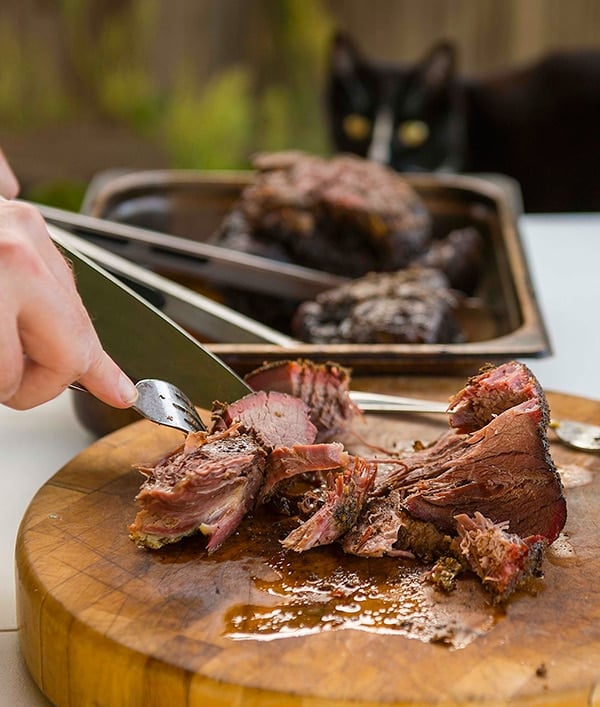 Find It Fast
About
Wild boar is a princely meat when that boar is young or it was a sow; old boars can get funky and are much more challenging to cook. As omnivores, whatever the wild pigs were eating before you came along and shot one will determine how they taste, and, in some cases, what you can do with them.
A pig shot in a California summer will have been eating a lot of juniper and other strong-flavored forbs, and so the meat will be fascinating but strong. That same pig taken in spring after eating much of a farmer's green barley sprouts will surpass any domestic pig, no matter how well raised. As with most things, timing and location are critical.
Bears are even more variable. A black bear that had been eating berries — or in the case of one group of Southern California bears, avocados! — will be wonderful eating. But that same bear could taste like low tide on a hot day if it had been eating dead salmon by a stream. You will get some idea of the quality of the meat when you field dress it. Just pay attention to your nose.
Both animals lend themselves to curing, but both, unfortunately, can be carriers of trichinae parasites that cause trichinosis. This does not apply if you are making regular sausage, as these will be cooked before you eat them. Read this article on trichinosis in wild game for all the details you need to know.
Sausage
Loin Recipes
Stews and Braises
Wobbly Bits
Pasta
Other Recipes