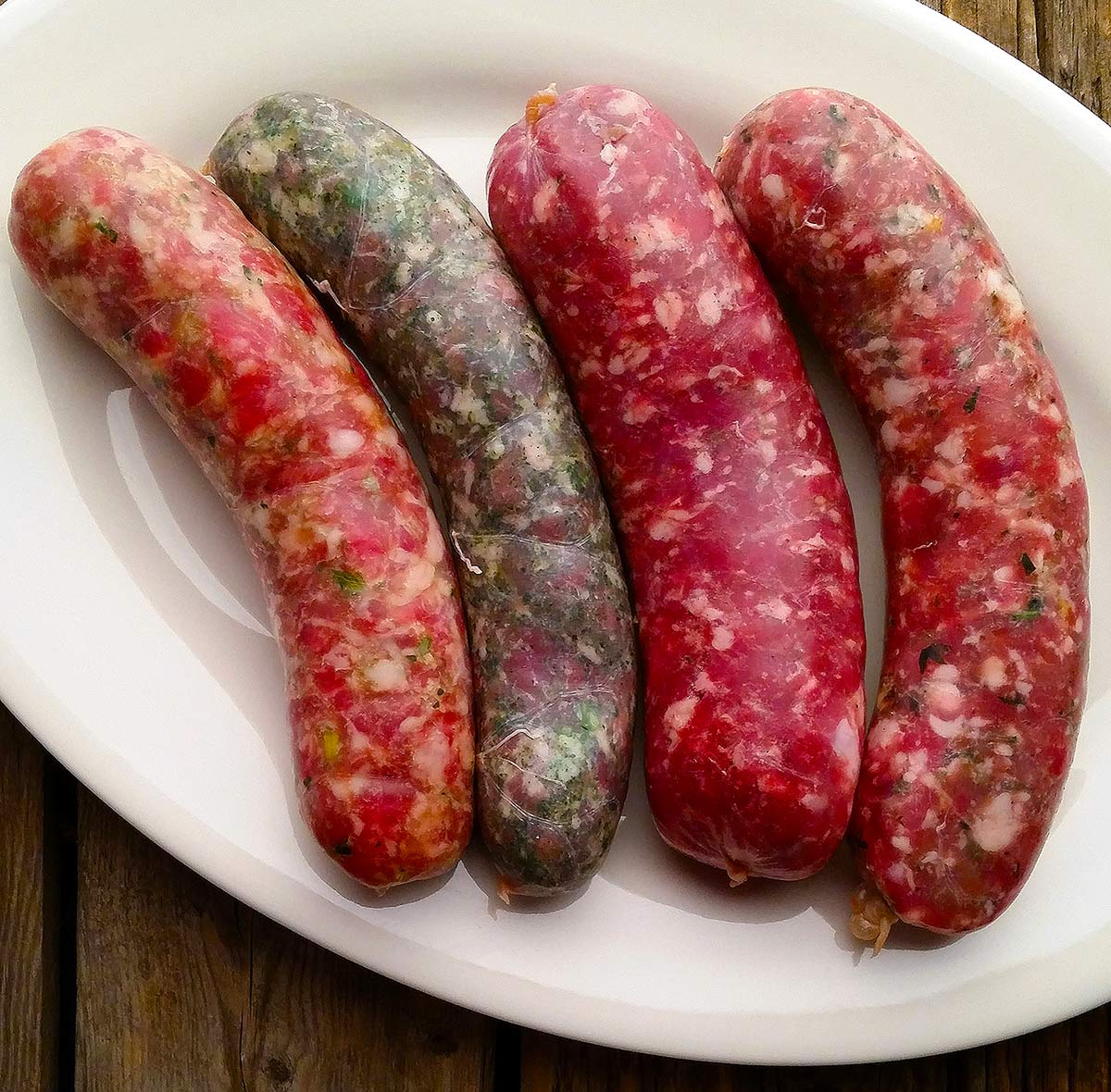 Find It Fast
About
Homemade sausages are part of a salami-maker's repertoire; you can't make salami if you can't first make fresh sausages. Below are an eclectic list of homemade sausage recipes made with both wild game and domestic meats, mostly lamb and pork in that case.
Why make your own sausages? Control.
You can add or subtract anything you'd like, adjust how coarse or fine the sausage is, make them skinny or fat, long or short, spicy or sweet. A well-made sausage is a symphony in a link, needing nothing more than a simple accompaniment to play harmony.
Note that while I am categorizing these sausage recipes by what meat is in them, understand that you can mix and match. There is no reason you cannot use pork or duck or whatever in what's listed as a venison sausage recipe.
Tutorial
If you've never made sausage before, I wrote a tutorial on how to make sausages at home. Start there.

Venison, Beef, Lamb or Goat Sausage Recipes
Keep in mind that when I say "venison," I am lumping in deer, elk, moose, antelope, caribou, etc…
Wild Boar or Pork Sausage Recipes
If you have bear meat, these recipes would fit well here.
Duck, Goose, Turkey and Other Poultry
I mostly make duck and goose sausages, but you'll find a few turkey sausage recipes here, as well as those using chicken and pheasant.
Provencal Style Chicken Sausages, also good with pheasant or turkey (my recipe hosted on Food & Wine magazine's site)