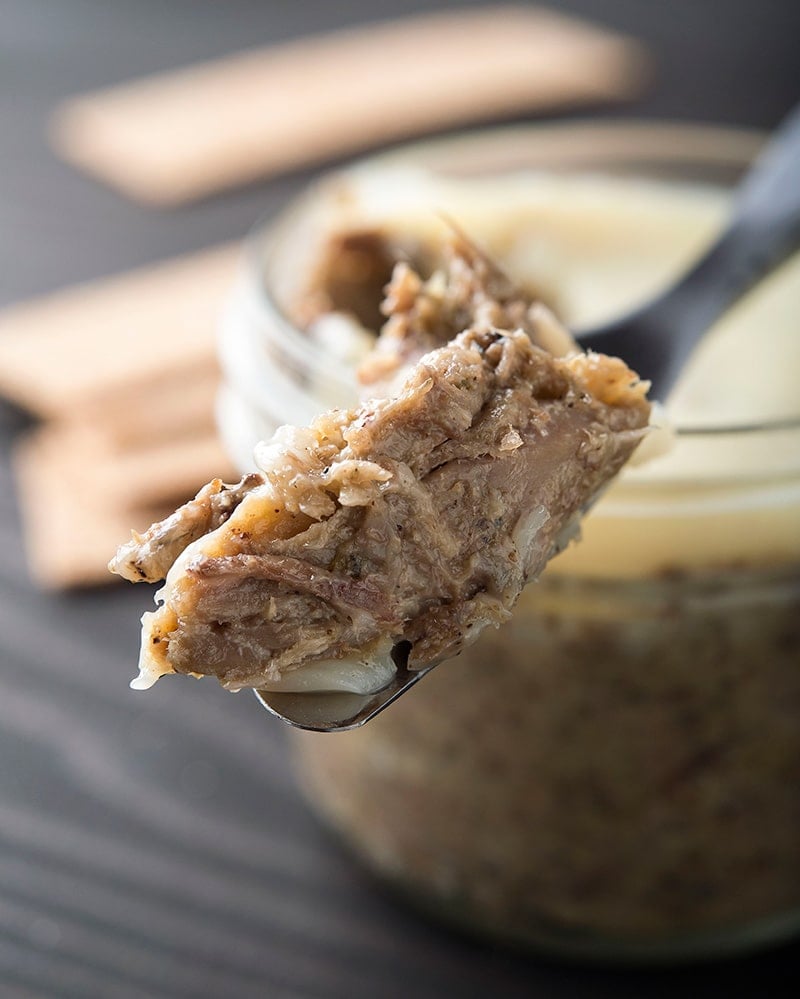 Find It Fast
About | Confit | Rilletes, Pates & Terrines
About
This is something of a grab bag category, where you will find various sausage-like or cured things that are not really dry aged, nor fermented like salami.
Confit is essentially slow poaching in oil or fat, rillettes are a rough pâté — when I make pâtés they will be in this category, too. I also included coppa di testa, or headcheese, because it is considered part of the overall charcuterie craft. Unlike confit or rillettes, however, coppa di testa does not keep for a long time. Eat it within a week or so.
Confit
Duck Confit
Start here. Duck confit is a basic skill anyone even remotely interested in cooking ducks or geese should know. It will make even the oldest, gnarliest Canada goose leg tender and wonderful — and just think what it can do for a domestic duck or goose.
Rillettes, Pates, and Terrines
You'll want to read this primer on how to make rillettes before diving into the specific recipes for various fish or meats.