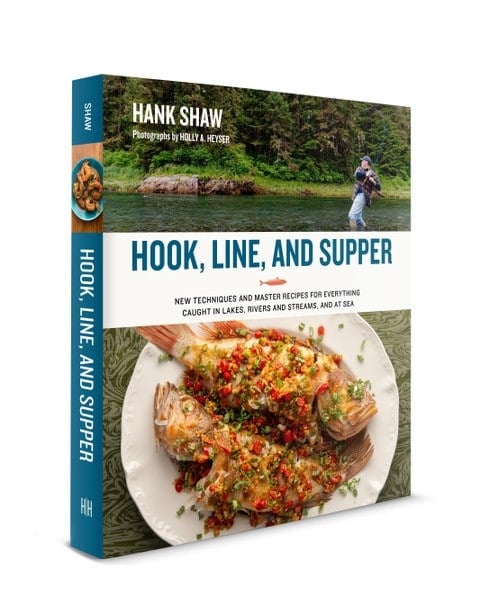 If you are looking for Hank Shaw book tour information, well, this is the place. I have been hitting the road as best I can this year to support my latest cookbook, Hook, Line, and Supper, which covers all things fish and seafood, freshwater and salt.
To get you started, here is the virtual book launch conversation I did with April Vokey of Anchored Outdoors and the Book Larder, a cookbook-focused bookstore in Seattle. This talk gives you a good overview of the book, and I answer a ton of reader questions!
Media About the New Book
I'll post some of the media and buzz about Hook, Line, and Supper below, in case you want to learn more about how this book came about, what's in it, and more.
Stay tuned for more events in 2022!