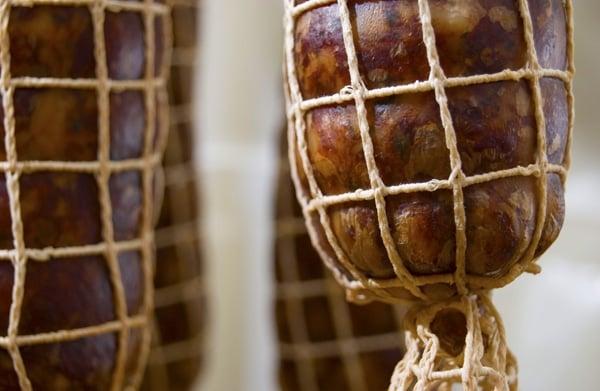 These are the hard ones in the charcuterie craft. Salami is fermented sausage, and you must carefully control your humidity, salt levels, acidity and temperature for everything to come out OK. If you mess things up, you can get sick. I highly recommend you buy and read one of the books listed below before you start doing real dry cured salami at home.
When you are ready, start with these simple salami recipes, which can also be done with regular domestic pork.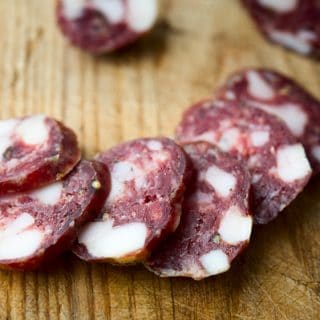 This is my master recipe for a very classic salami flavored only with salt, pepper and garlic. If you are ready to do a real salami, start with this recipe.