As an Amazon Associate I earn from qualifying purchases.
Podcast: Play in new window | Download
If you've ever wondered about freeze drying, this episode's for you. Spoiler alert: Freeze drying is more than just astronaut ice cream.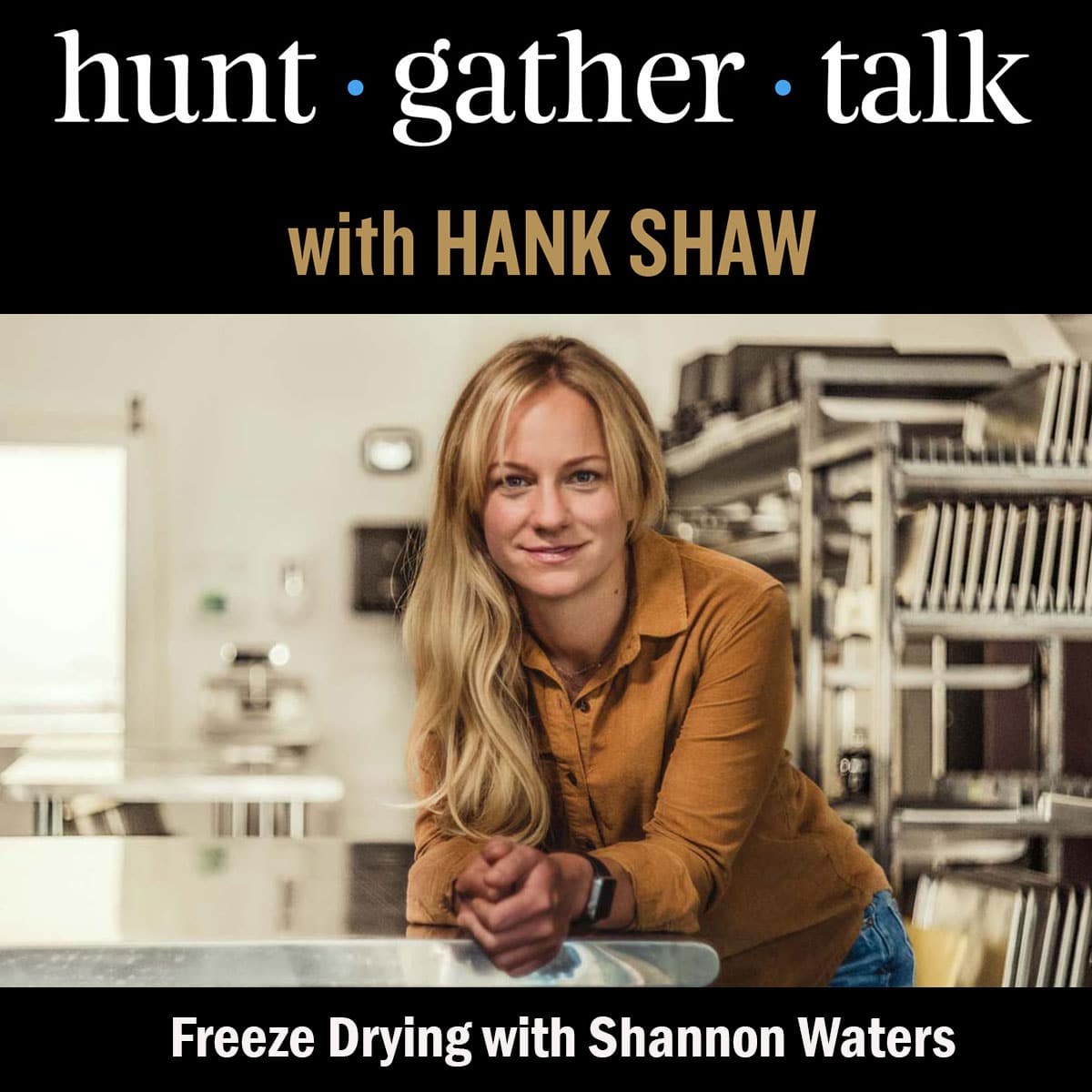 In this episode, I talk with Shannon Waters, a former chef and restaurant consultant who is making waves with Third Wave freeze-dried meals through her company Gastro Gnome Meals.
Shannon and I talk about freeze drying at home: When it makes sense, when it doesn't, what foods work well with freeze drying, as well as some memorable failures…
Hunt Gather Talk is sponsored by Filson, E-Fish and Foraged Market; their generosity makes this podcast happen.
KEY LINKS
If you have a suggestion for a podcast topic, drop me a line at hank@huntgathercook.com.
Click Here to Subscribe via Spotify, Apple Podcasts, Google Podcasts, iTunes, Podbean, or Stitcher
Click Here to Subscribe via RSS (non-iTunes feed)
MORE PODCAST INFO
You can find archives of this season and the three previous seasons on my podcast page.