As an Amazon Associate I earn from qualifying purchases.
Podcast: Play in new window | Download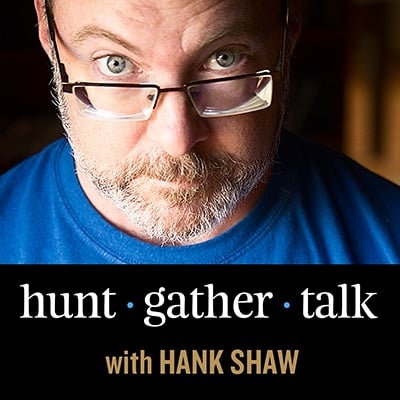 Hey there! In this episode of the Hunt Gather Talk podcast, I bring in a guest — my friend Joe Keough of Ohio — to talk about something near and dear to both of us: exotic proteins.
Joe and I first met several years ago online, and we cemented our friendship chasing squirrels and talking about our love for the unloved. Joe's a trapper, and has on occasion FedEx'd me oddities like muskrats, beavers, and our mutual friend Dr. Norm even sent me a snapping turtle. Both of us routinely eat off the beaten track, and we talk about some of these unloved animals in this hour-long episode: How to catch them, process and eat them. In many cases you need some special knowledge to make these critters taste good, and we do our best to provide that.
Here are some links to the topics we talk about in today's podcast:
And if you want to hear more from Joe, he is one of the co-hosts on the radio show Inside the Great Outdoors, Sundays at 7 a.m. on WHK AM 1420 in Northeast Ohio.
Did you like this episode? You can find an archive of all my episodes here, and you can subscribe to the podcast here via RSS.
Subscribe via iTunes and Stitcher here.