Hunt Gather Talk Episode 5: All About Rabbits
February 15, 2016 | Updated October 14, 2019
As an Amazon Associate I earn from qualifying purchases.
Podcast: Play in new window | Download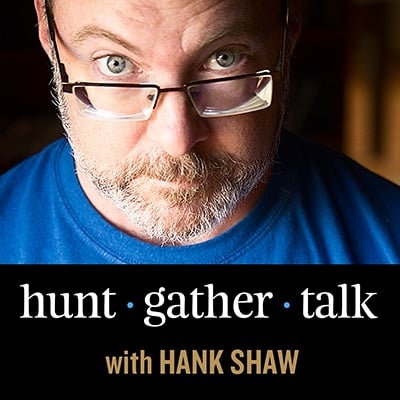 In this episode of Hunt Gather Talk, I talk with Chef Randy King of Idaho, a friend and hunting partner of mine, about all things rabbit: From hunting and cleaning them to cooking techniques, so-called "rabbit sickness" and especially the unloved jackrabbit.
Randy is a great chef and hunter who lives near Boise. He and I share a love for the lowly jackrabbit, and we will do our best to convince you that they are indeed good eating.
Randy, if you don't know him, is the author of the book Chef in the Wild: Reflections and Recipes from a True Wilderness Chef and the website Chef in the Wild.
This is a single-subject episode, so if you are into rabbits and hares, you are in luck!
Here are some links for further information on this week's episode:
That should get you started. If you want more, here are all my rabbit and hare recipes.
Enjoy this week's podcast, and, as always, if you like it, please subscribe and leave a review. It helps me a lot. Thanks!