As an Amazon Associate I earn from qualifying purchases.
Podcast: Play in new window | Download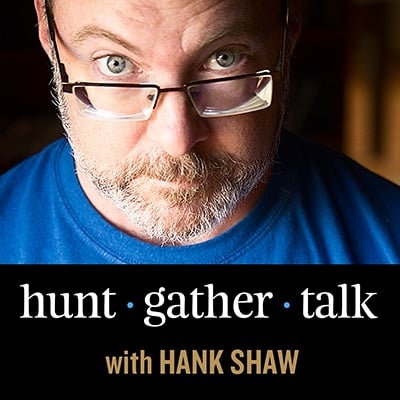 If you are a serious forager living in North America, you'd be a fool if you didn't study the ways the various native groups gathered and cooked. After all they've lived here for at least 14,000 years.
Sadly, throughout the native American community, these old ways are being lost as younger generations stop seeing the value in learning the old skills with wild plants and wild game and fish. Thankfully, Chef Sean Sherman is doing his best to reverse this trend. Sean and I worked together in Montana back in 2011 on a tour dinner for my first book, and we've kept in touch ever since.
Sean, as it happens, is Oglala Sioux, born and raised on the Pine Ridge Reservation, a rez distance runners may recognize as the home of the great Billy Mills, the only American to ever win the 10,000 meters at the Olympic Games. Sean goes by the nickname of The Sioux Chef — get it? — and has made quite the name for himself as a champion of modern, native American cuisine.
He focuses on ingredients used before Europeans showed up in 1492, so you won't see too much wheat, domestic meats, cilantro, etc. in his cooking.
Sean has worked for some of the best restaurants in the Midwest, and is currently working on a restaurant in Minneapolis, which will  feature native American foods.
In this episode, we hit on a lot of topics, including:
Getting salt out of your environment when you don't live near the sea. One answer I've come up with is to use salt-loving plants like sea beans, which live in alkali marshes inland, to make sea bean salt.
Responsible foraging, especially for things you kill by picking, like onions or camas. (Here is my tutorial on foraging wild onions)
How limiting your potential ingredients, as Sean does by using only pre-Contact foods, can hone your skills as a chef.
How food is one of the major markers of culture.
We also talked about how to get a hold of some of the ingredients Sean uses. I've found the the Red Lake Nation has some great offerings, as does Native Harvest and the Tohono O'Odham in the Desert Southwest. I am sure there are others — post a link in the Comments Section if you know of one.
Some of the wild foods we mentioned I happen to have written about, including hopniss, a/k/a American groundnut; wapato, also called duck potato or arrowhead; California coffeeberry is another one.
Finally, I want you to know that Sean has just started a Kickstarter campaign to raise money to open his first restaurant. I am supporting him, and I hope you can, too.
Enjoy this episode! And, as always, if you like it, please subscribe and leave a review. It helps me a lot. Thanks!