As an Amazon Associate I earn from qualifying purchases.
Podcast: Play in new window | Download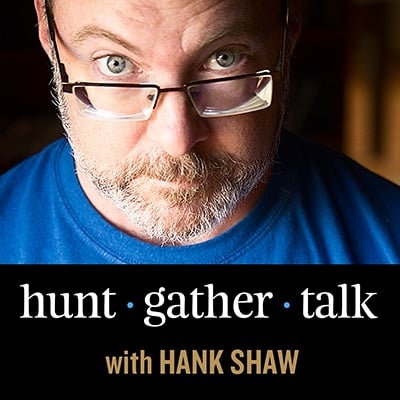 Told you I was going somewhere new in 2016. Welcome to the first episode of the Hunt Gather Talk podcast. I plan on publishing a new episode every week or so, on all sorts of topics that have to do with wild food, current events in that world, interviews with other fish, game and foraging experts, tips and tricks and techniques for wild foods, and, in this first episode, I answer reader and listener questions.
In this episode I talk about hanging game birds, gathering seaweeds, making venison stock with deer bones, and storing fresh fish for optimum flavor.
For more information on some of these topics, you can go to these articles of mine:
You will eventually find an archive of all my episodes here, and you can subscribe to the podcast here via RSS.
Subscribe via iTunes and Stitcher here.