As an Amazon Associate I earn from qualifying purchases.
Podcast: Play in new window | Download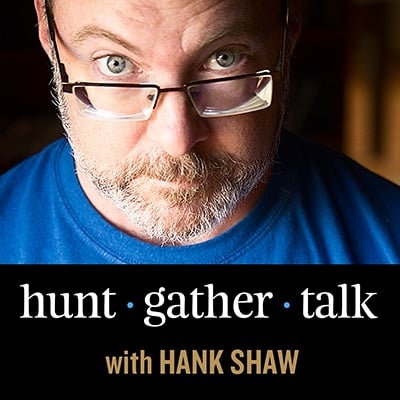 In this episode of Hunt Gather Talk, I talk about scouting. Yep, scouting for wild game, for places to fish, or to forage plants, sea creatures or mushrooms.
It's all about the spot. I have my spots, you (hopefully) have yours. How did we get them? By putting in miles — on our boots, in the truck and in the boat. When you hunt or fish with a guide, part of what you are paying for is access to that guide's spot. And, unless you want to rely on pure dumb luck, scouting is what makes any hunting, fishing or foraging trip successful.
Now is the time to start finding your spots. Actually, the best time was yesterday, but today will have to do.
I also talk about the vital role of "spots" as currency in the wild food world: If you have a spot for something, and I have a spot for something else, our relationship as fellow hunters, anglers and foragers is far healthier than if one of us is the one always asking, never offering.
In the podcast I talk about how to scout, what to look for and about what I have been scouting for here in NorCal these past few weeks.
Enjoy this week's podcast, and, as always, if you like it, please subscribe and leave a review. It helps me a lot. Thanks!