As an Amazon Associate I earn from qualifying purchases.
Podcast: Play in new window | Download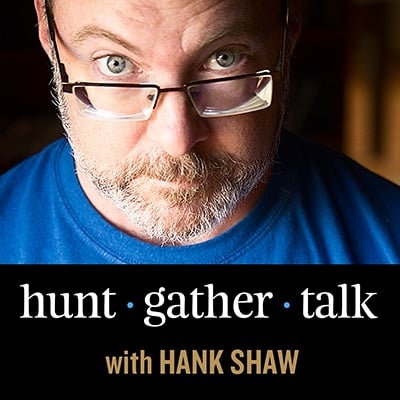 In this episode of Hunt Gather Talk, I wanted to branch out and cover herbal medicine, a topic that I am interested in, but am not an expert in by any means. healing common complaints with common herbs and plants is something humans have done since long before we were humans — even the Great Apes have been seen self-medicating with plants, and we diverged from them more than 6 million years ago.
To introduce this subject, I talk with my friend Rebecca Altman, an herbalist who runs King's Road Apothecary. Rebecca is a down-to-earth herbalist whose various potions and salves and tinctures actually work for common ailments; we're not the "dandelions can cure cancer" crowd. We're interested in helping you take some control over your own health with plants that grow all around you.
I hope you enjoy this introduction to herbal healing as much as we enjoyed bringing it to you!
Here are some links for further information on this week's episode:
Rebecca's cottonwood ointment for sore feet and joints. How to make cottonwood salve, from my friend Butter in Colorado.
Rebecca's piece on working with California poppy.
This is the USDA Database you can use to find plants near where you live. Use the search function at the top left.
My article on California coffeeberry, with instructions on making the coffee. And another piece on making chicory coffee from scratch with dandelions or chicory root.
How to make your own elderberry syrup, and how to make your own elderberry liqueur.
If you want a damn good recipe for rose petal ice cream — the ultimate thing to serve your sweetie — there is a recipe in my first book, Hunt, Gather, Cook: Finding the Forgotten Feast.
Finally, here are the three West Coast herbal medicine books we recommend, all by Michael Moore. Medicinal Plants of the Pacific West, Medicinal Plants of the Desert and Canyon West, and Medicinal Plants of the Mountain West. If you are not in the West, I recommend Rosemary Gladstar's Medicinal Herbs.
Enjoy this week's podcast, and, as always, if you like it, please subscribe and leave a review. It helps me a lot. Thanks!