As an Amazon Associate I earn from qualifying purchases.
Podcast: Play in new window | Download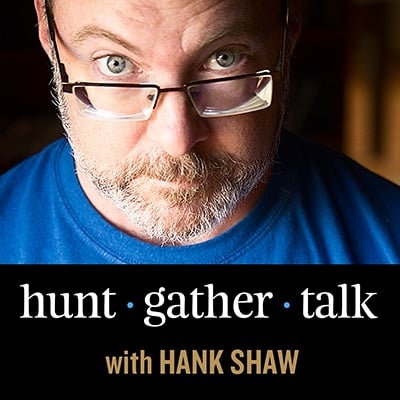 It is spring here in NorCal, and I am not ashamed to say that. I've been running Hunter Angler Gardener Cook for more than eight years, and in all this time I've felt keenly aware that my spring here in Sacramento comes weeks or months before it breaks where most of you who are reading this. So for all these years I have largely held off talking about my spring in deference. But this year, hunting season felt so long, I had to get out there into the green — and I felt so moved by my little foraging trip that I came home and recorded this week's podcast all in one take.
This week's episode is all about early spring foraging. Looking for the first greens, the earliest spring mushrooms, that sort of thing. But it is really about embracing the transition. I spend months and months chasing God's creatures from Labor Day until the end of January, and when it all ends I find myself yearning for green. And that's just the overt, mechanistic way I scratch that itch. What I am really talking about is embracing all forms of transition — in jobs, relationships, phases of your life.
Here are some blog posts that you can read to get more information on this week's episode:
That should get you started. Enjoy this week's podcast, and, as always, if you like it, please subscribe and leave a review. It helps me a lot. Thanks!