As an Amazon Associate I earn from qualifying purchases.
Podcast: Play in new window | Download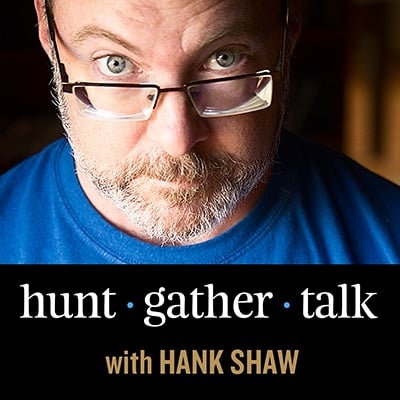 In this episode of Hunt Gather Talk, I talk with my friend Christian Spinillo of Michigan, who is one of the best home salami makers I know, about helping people get into the craft of making salami and other dry-cured sausages at home. We discuss equipment, sanitation, good books to read on the subject, we walk you through the whole process and go off on a few meaty tangents — you should know that Christian and I are both natives of New Jersey, and, well, when you get two Jersey Boys together, shit happens… 
This episode is strictly on dried sausages, not whole cuts like hams or coppa, etc. For that you'll have to wait for the next episode.
If you want to learn more about what Christian and his awesome wife Kate do in Michigan, check out their operation at Ham Sweet Farm. And Christian maintains a blog about curing meat over at Eat The Pig.
This is a single-subject episode, so if you are into making sausages and salami, you are in luck!
Here are some links for further information on this week's episode:
That should get you started. If you want more, here are all my salami recipes.
Enjoy this week's podcast, and, as always, if you like it, please subscribe and leave a review. It helps me a lot. Thanks!