Risotto is a classic Italian rice dish, as versatile as it is delicious. Here's a dozen risotto recipes to help you make perfect risotto every time, with whatever you have on hand.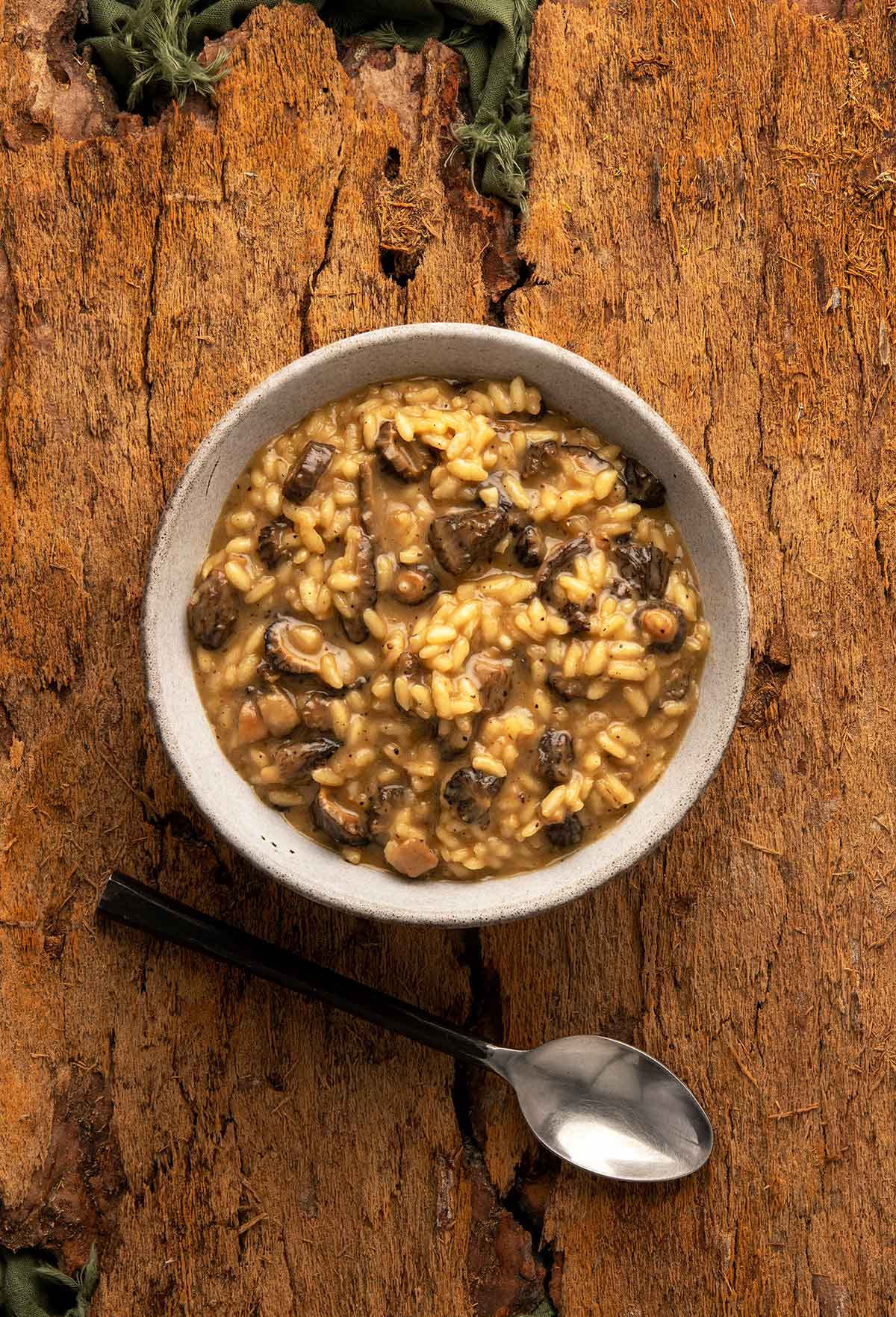 Find It Fast
Key Pointers
A few pointers that are universal to all risotto recipes:
You must have risotto rice. Risotto recipes don't work with long-grain rice, nor will they with sushi rice. It's because of the special starch that short-grain rices have. Many varieties exist, but the three most common are Arborio, carnaroli and vialone nano. You can also use Spanish bomba rice. The exception here is my barley risotto.
There is no cream in risotto. Risotto is creamy because of the constant stirring, which sloughs off that starch in the rice, and creates a creamy sauce.
Good risotto recipes are all'onda, which means they are soupy, like Chinese congee. You serve risotto in a bowl.
Most risotto recipes have cheese, but not all. Most rely on good stock, but not all.
The rice is the star. Keep additions to a minimum. It's a rice dish that has things in it, not a dish of things with some rice. There's a difference.
Arborio rice is in most supermarkets, either from Italy, or there is a Texas version that works well. You can buy vialone nano rice online or in specialty markets. I use this rice mostly for fish and seafood risotto.
Carnaroli rice is considered the Cadillac of risotto rices, and it's sometimes in supermarkets. You can also buy carnaroli rice online.
Risotto needs to be stirred often to create that creamy consistency. It is also cooked in an open pot, and you add more water, stock or other liquid only after the previously added liquid has mostly boiled away.
Cheese or extra butter, or fresh greens or seafood, go in during the final few minutes — after the rice has cooked.
Finally, you want your rice al dente, which is to say fully cooked, but firm and not mushy.
« Back to Top
Fish and Seafood Risotto Recipes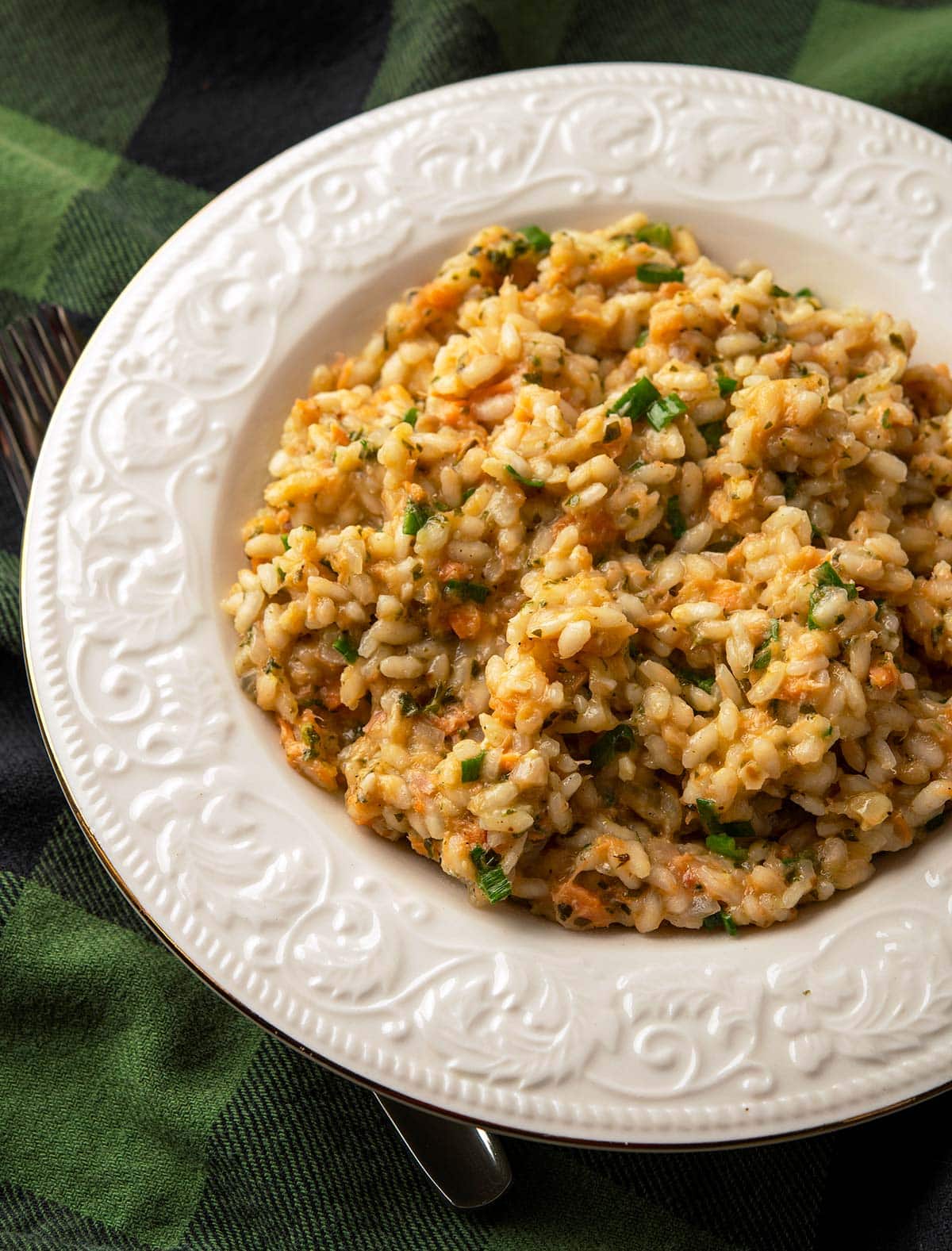 Salmon Risotto. Not an ancient risotto in Italy, but it is really good, especially when made with a fresh salmon stock and meat flaked off the bones. Frugal, nose to tail goodness. Trout works perfectly in this recipe, too.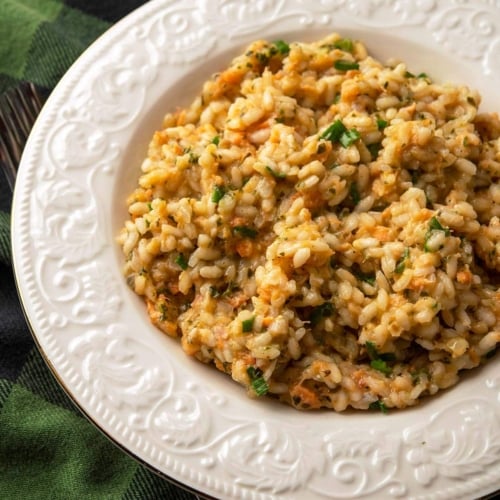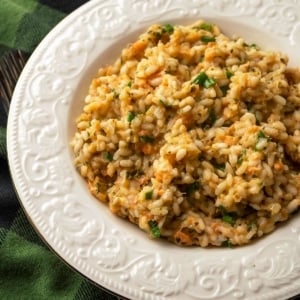 Salmon Risotto
Risotto made with fresh salmon stock and salmon meat. Works perfectly with trout and char, too.
View Recipe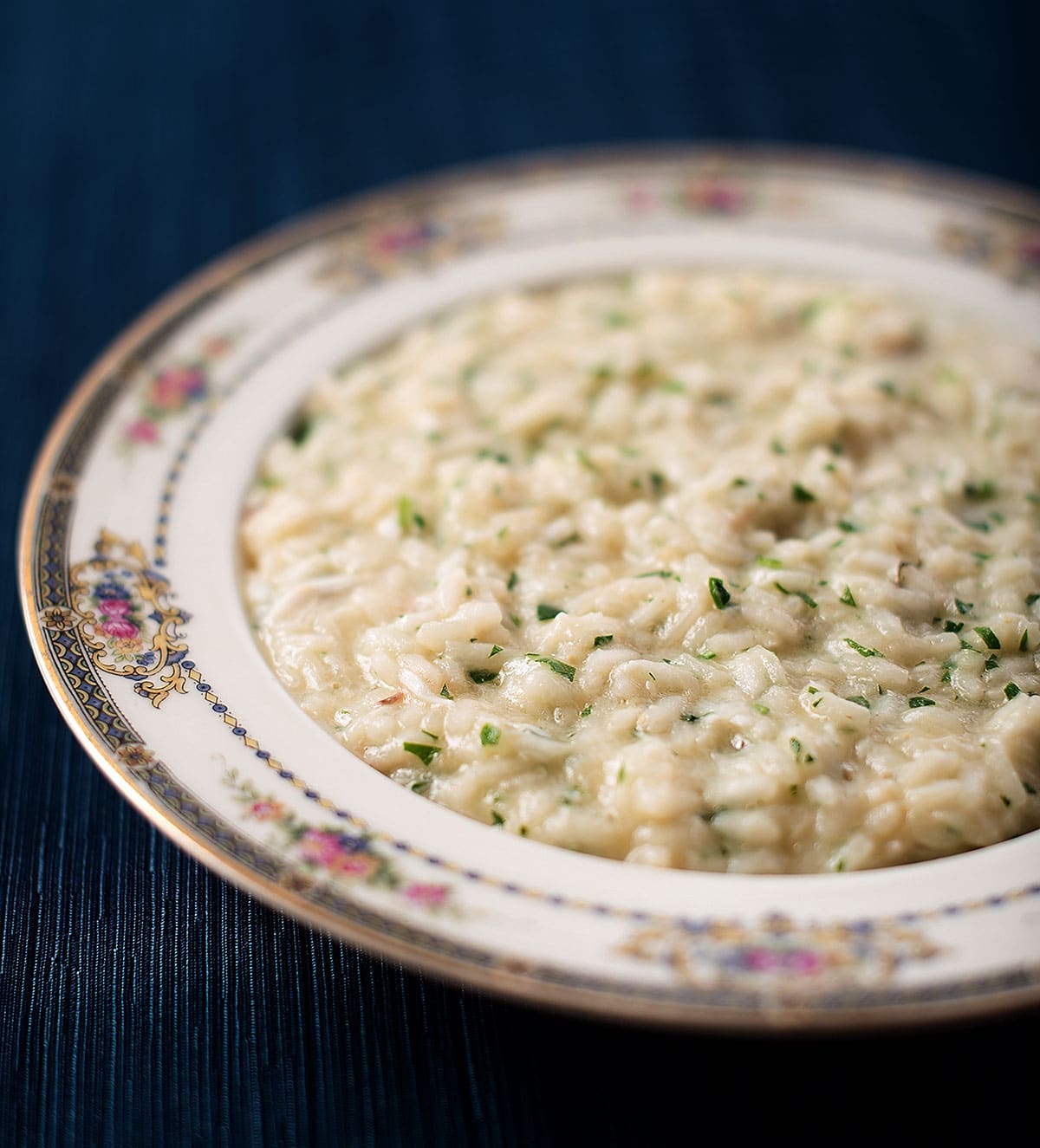 Venetian Fish Risotto. This one is an old Italian recipe, based on risotto di go, a lush, rich fish risotto that really benefits from a fresh fish stock. Make this risotto when you've caught some nice, lean fish like walleye, snapper, Pacific rockfish, black seabass or flounder.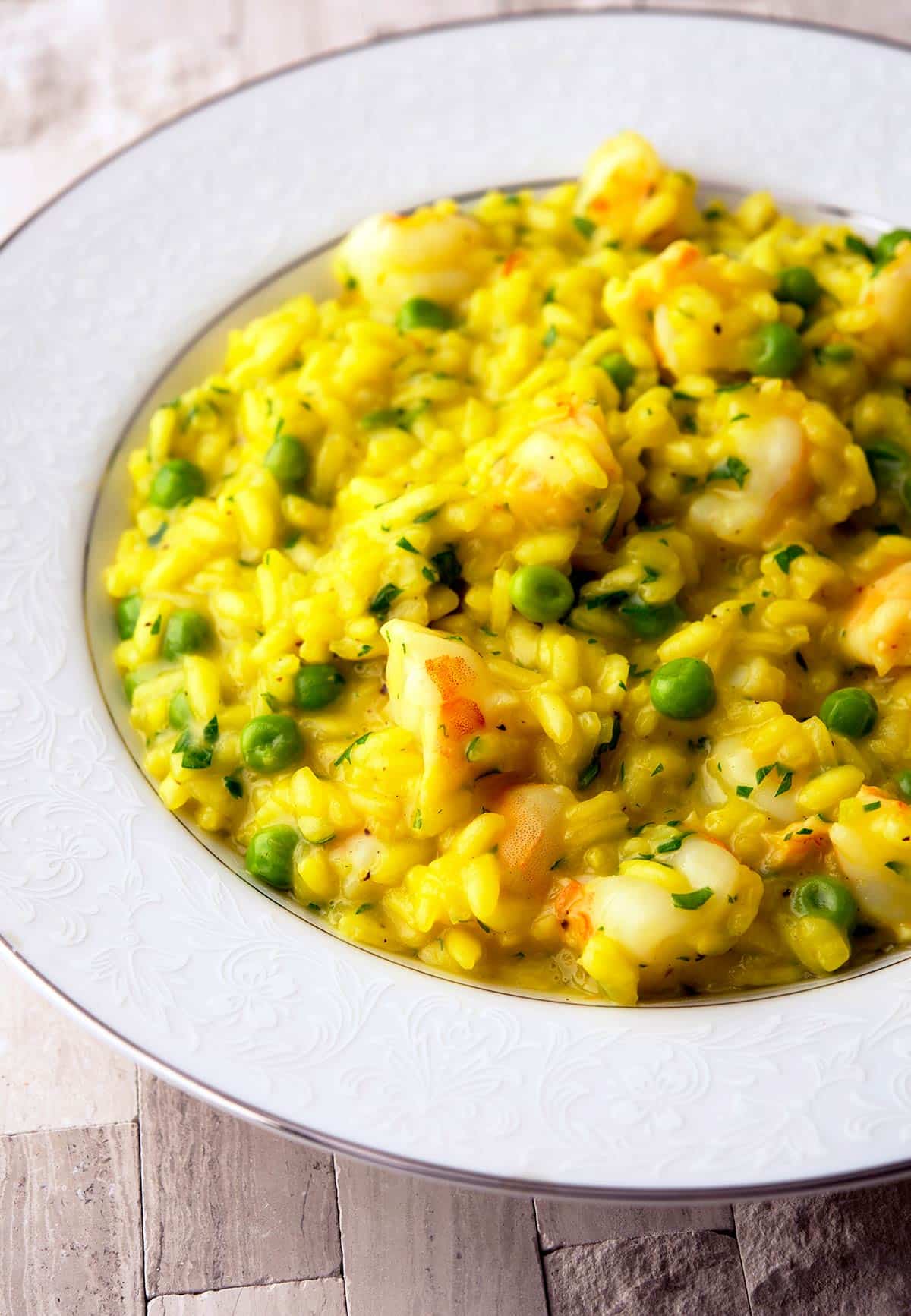 Shrimp Risotto. Risotto with shrimp is common in Italy, and I love making it in springtime, with fresh peas and a touch of saffron. And like the other risottos, shrimp risotto is better with homemade shrimp stock.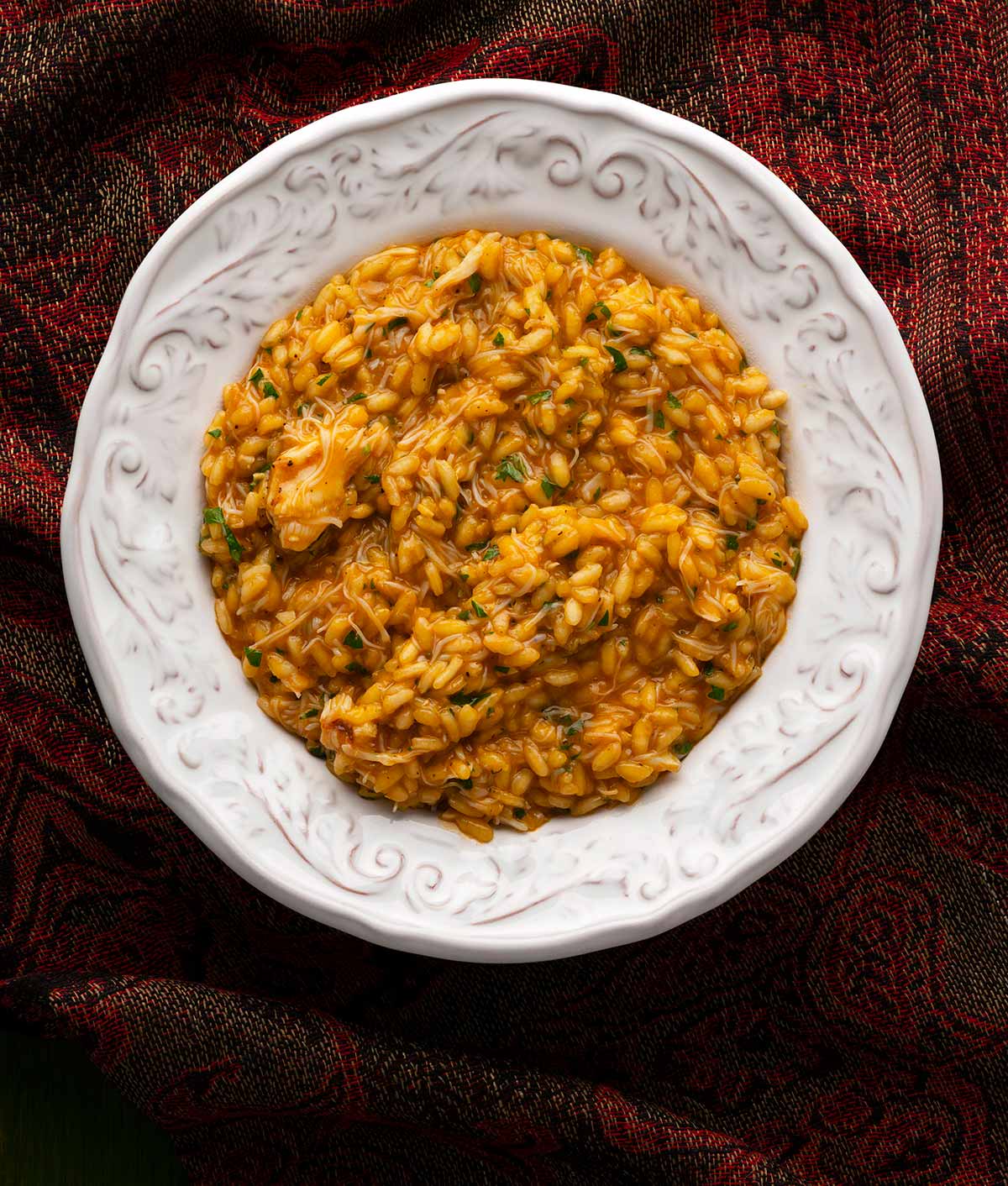 Crab or Lobster Risotto. This risotto recipe is a richer, darker one that uses tomato and crab stock. Any sort of crab works here, as do crawfish tails. Diced lobster meat is a good choice, too.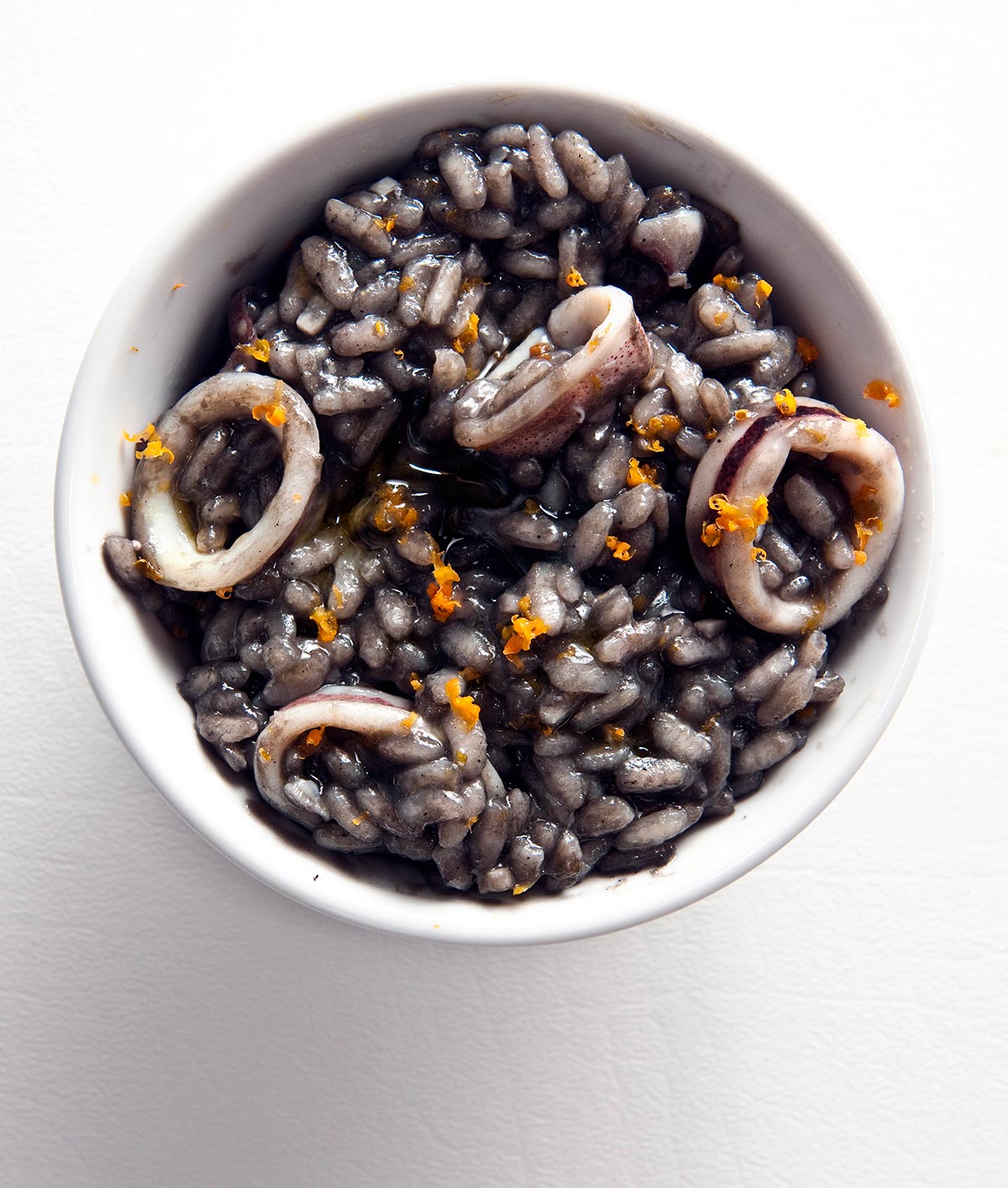 Squid Ink Risotto. This one exists in Italy, and is made extra dramatic with lots of squid ink, which you can buy in Italian specialty markets or online. This is a risotto tailor made for Vialone nano rice.
« Back to Top
Mushroom Risottos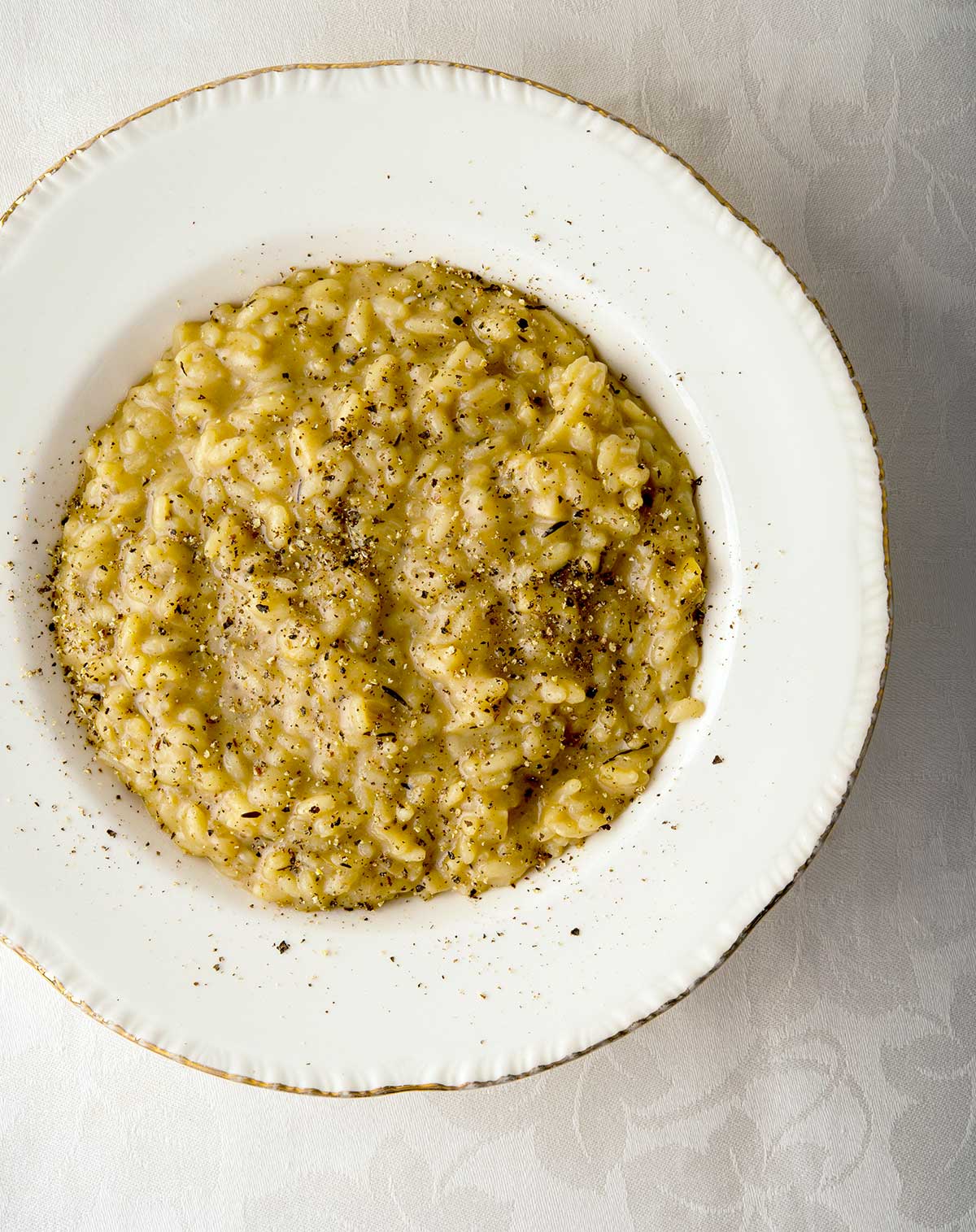 Porcini Risotto. The king of all mushrooms deserves to be first among mushroom risotto recipes. Porcini, fresh or dried, with the soaking water if you're using dried, plus, if you have it, a little porcini powder.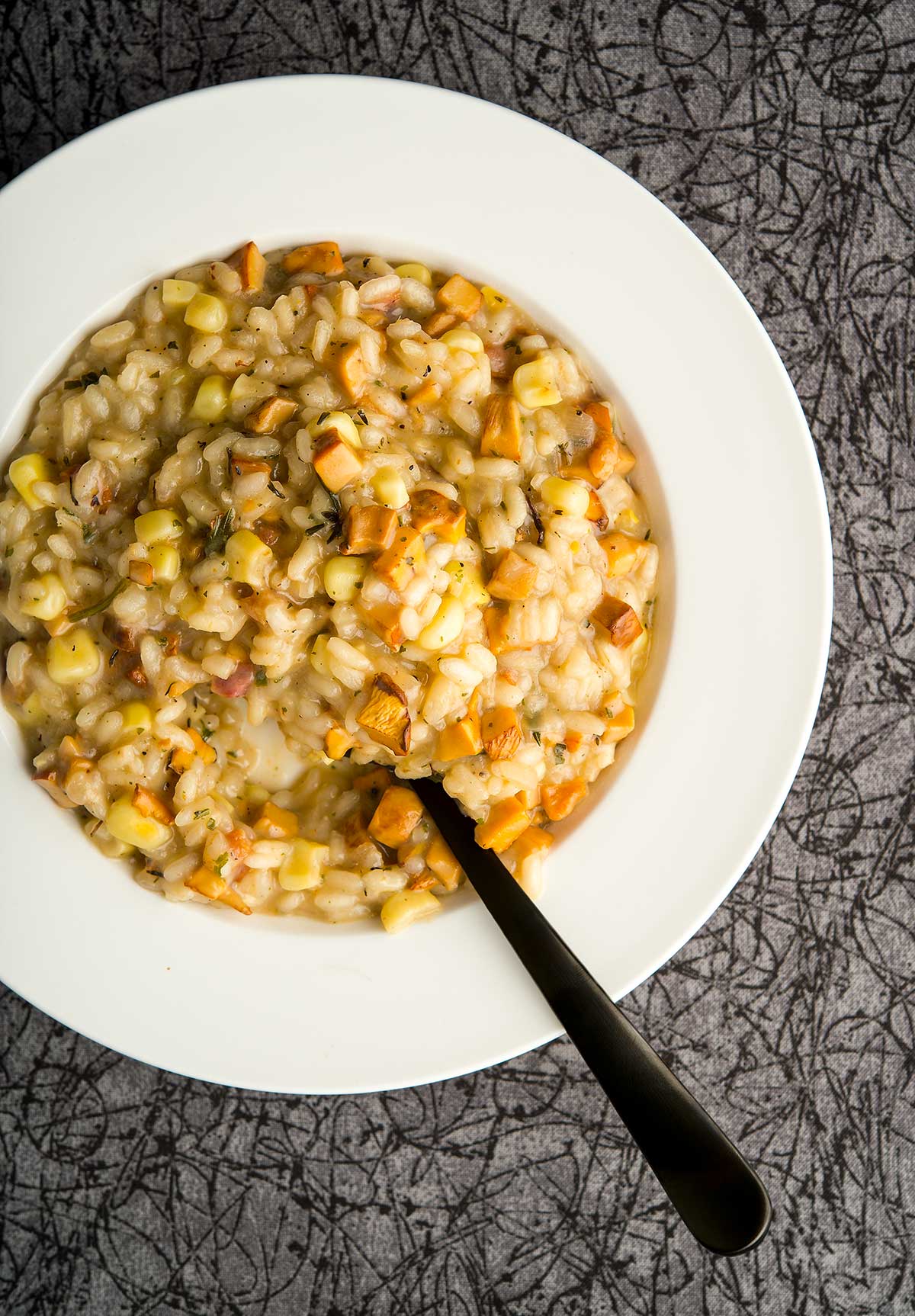 Chanterelle Risotto with fresh corn. This is more of a summertime risotto, since chanties pop in the summer for most of the United States. If you're in the Pacific Northwest, where chanterelles don't show up until winter, use frozen corn.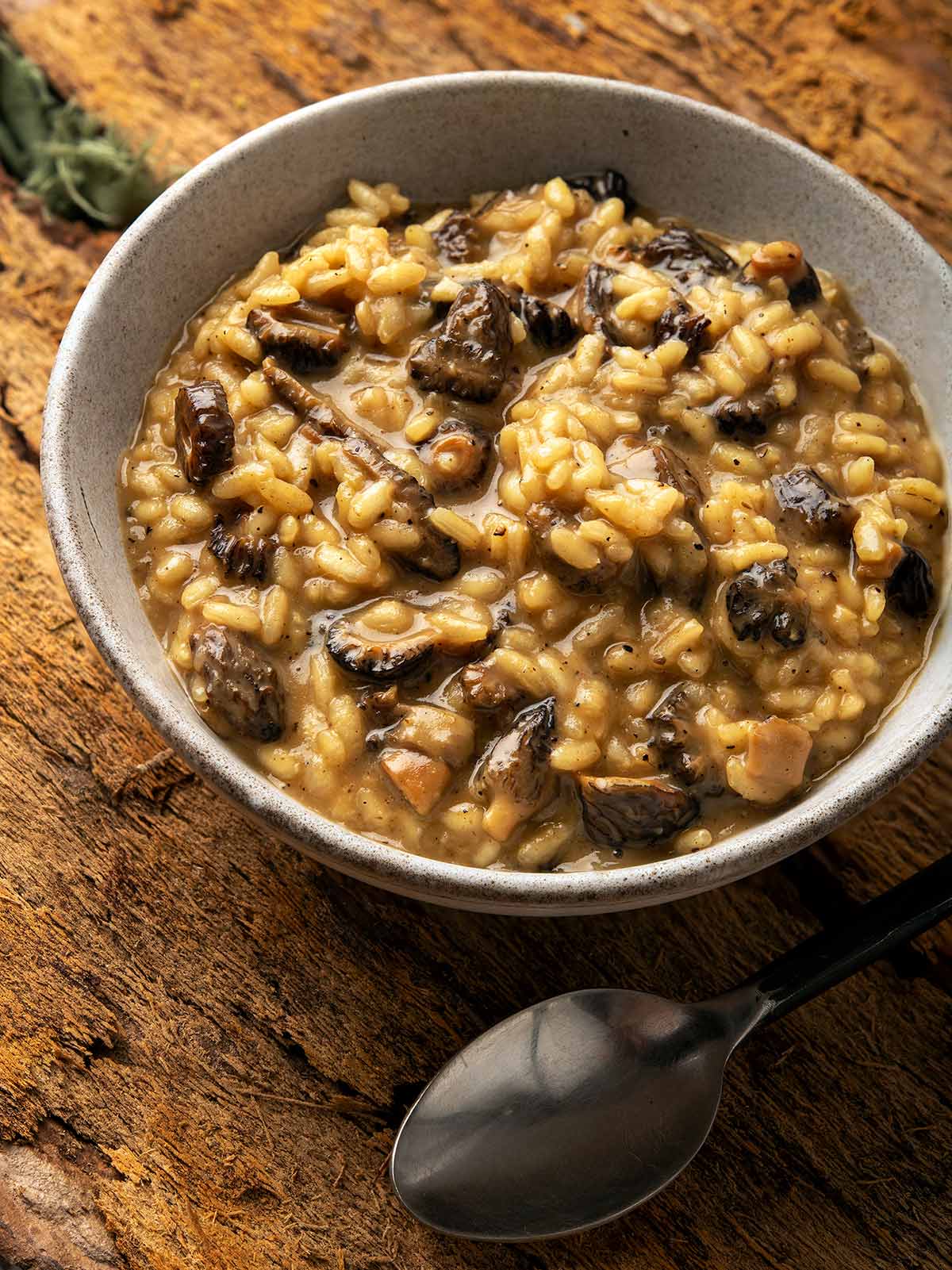 Morel Risotto. This is the King of Spring, and is an awesome way to eat morel mushrooms. Like the porcini risotto, this is every bit as good with dried morels.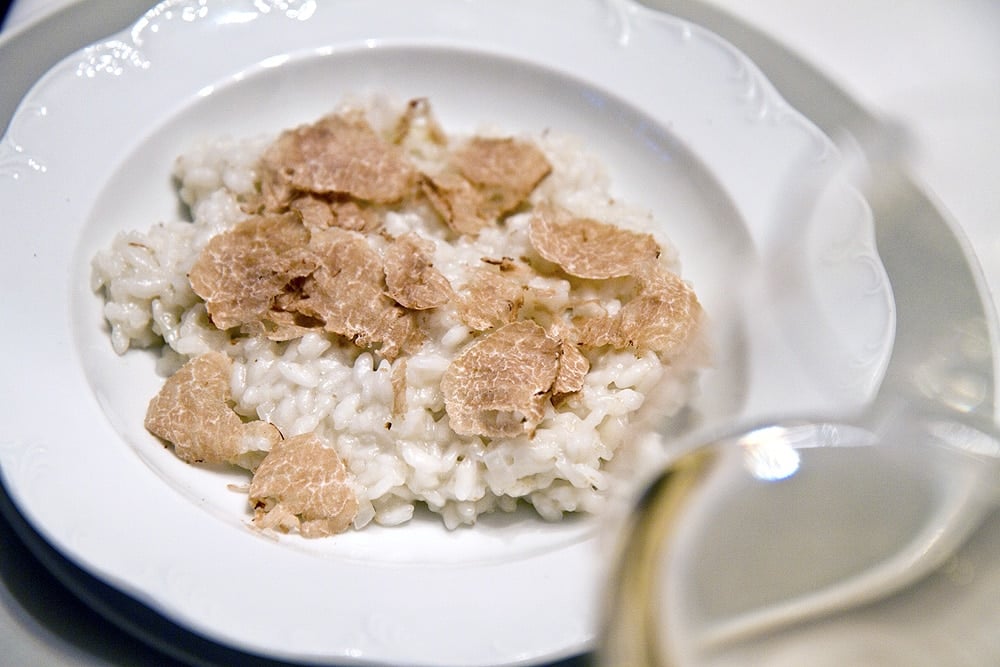 White Truffle Risotto. If by chance you ever find yourself with white truffles, from Italy, France or Oregon, make this risotto. One secret? Use real truffle oil, not the synthetic stuff. This is what I use.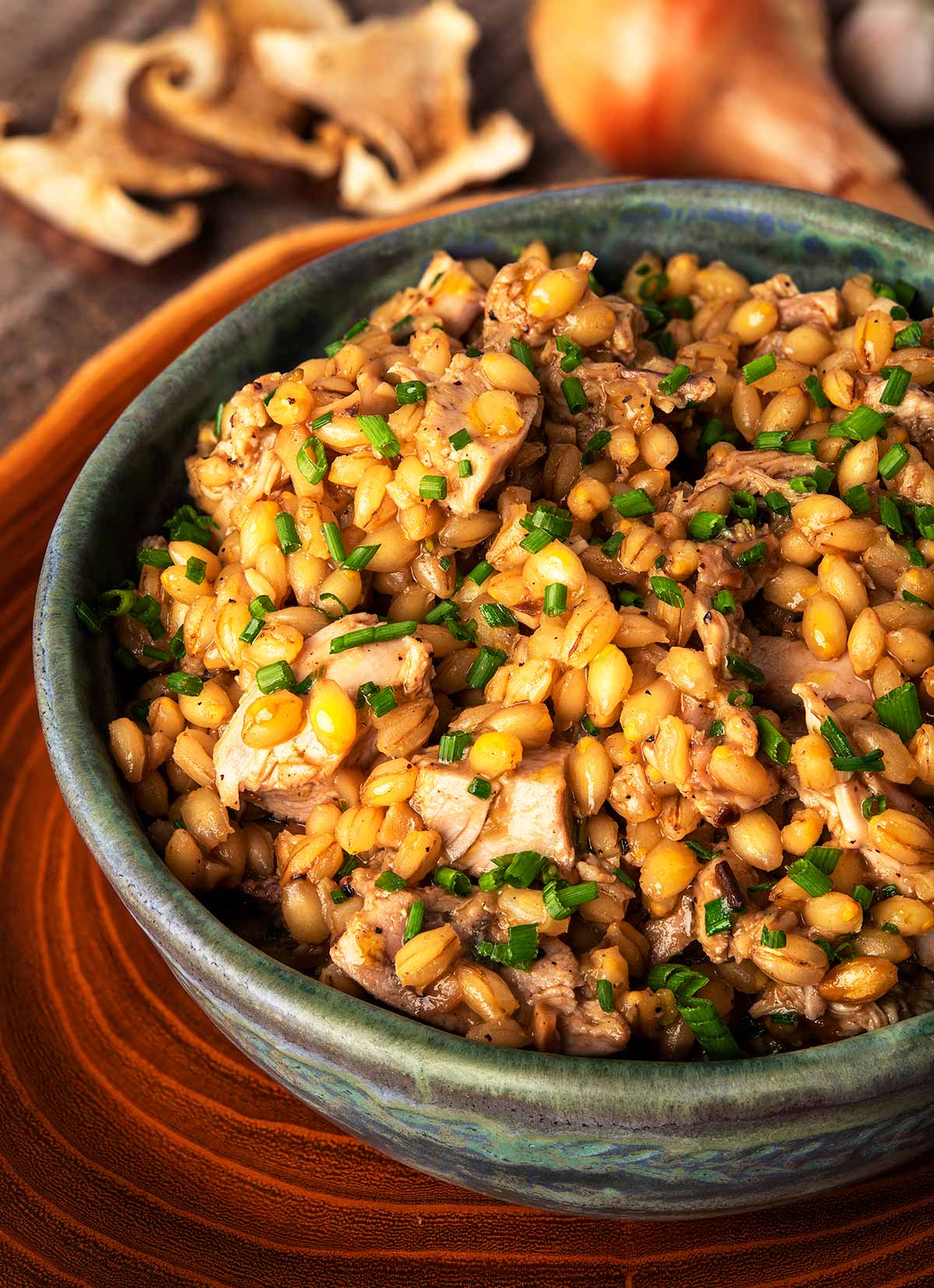 Barley Risotto – my exception to the rule that you must use risotto rice. Barley predates the appearance of rice in Italy by many thousands of years, and thick porridges of barley date back to ancient Rome. This version uses porcini and spruce grouse, though any mushroom and white meat will do.
« Back to Top
Vegetable Risottos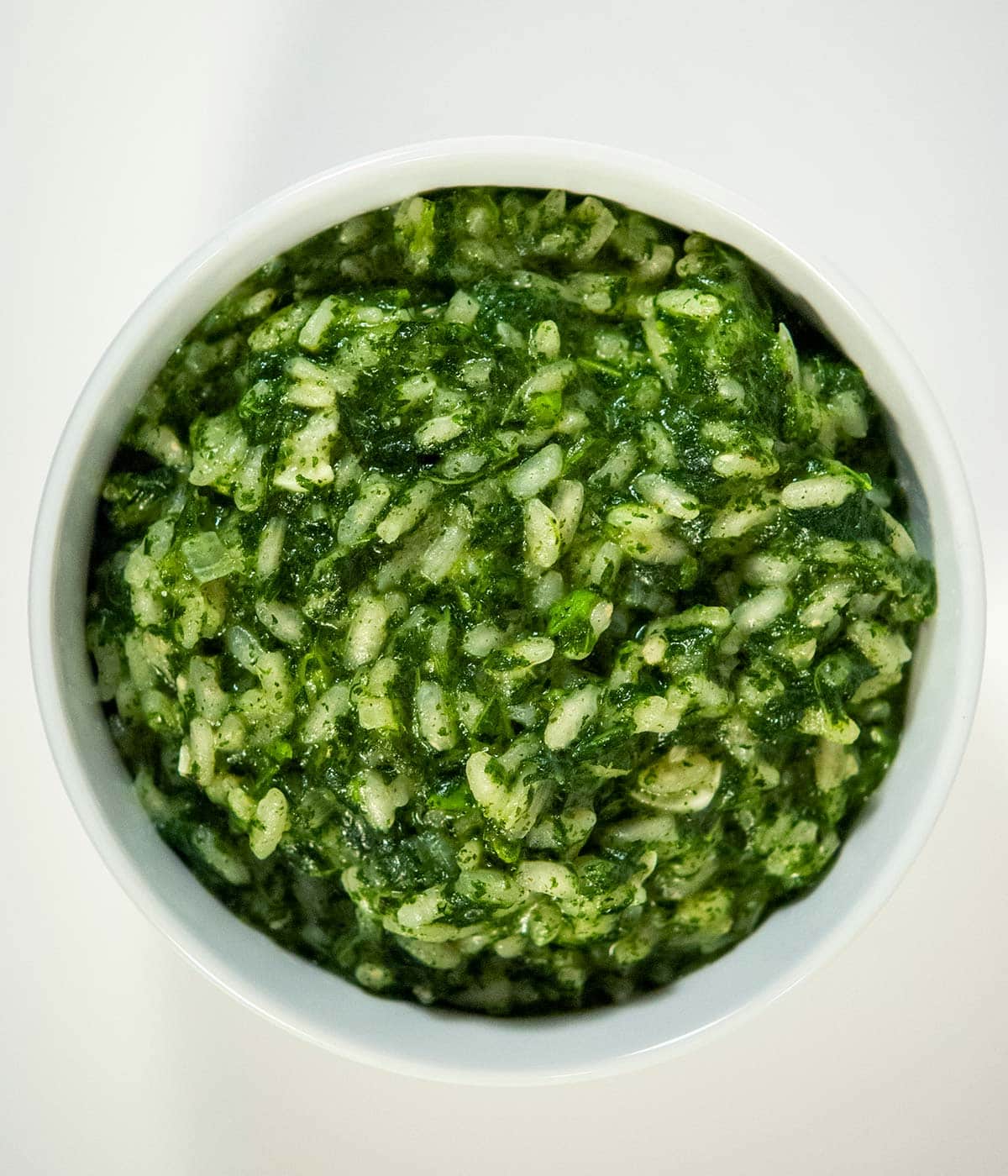 Nettle Risotto. Use this as a stand-in for any fresh, tender, leafy green, from nettles of course, to lambsquarters, amaranth greens, spinach, chard or something similar.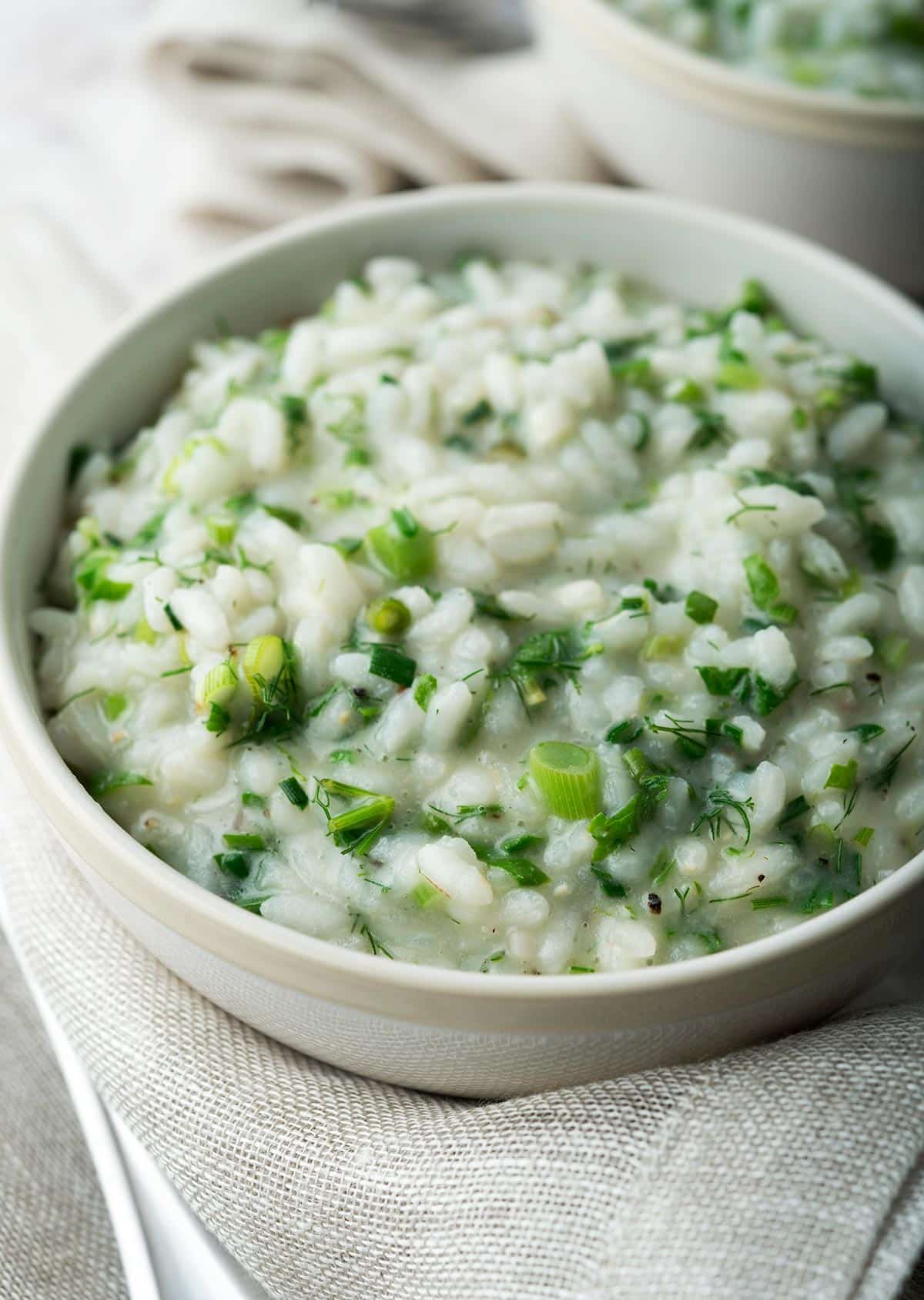 Ramp Risotto, or risotto made with any green allium, like chives, green onions, green garlic, or any variety of wild onion — even lawn onions. Taste like spring in a bowl!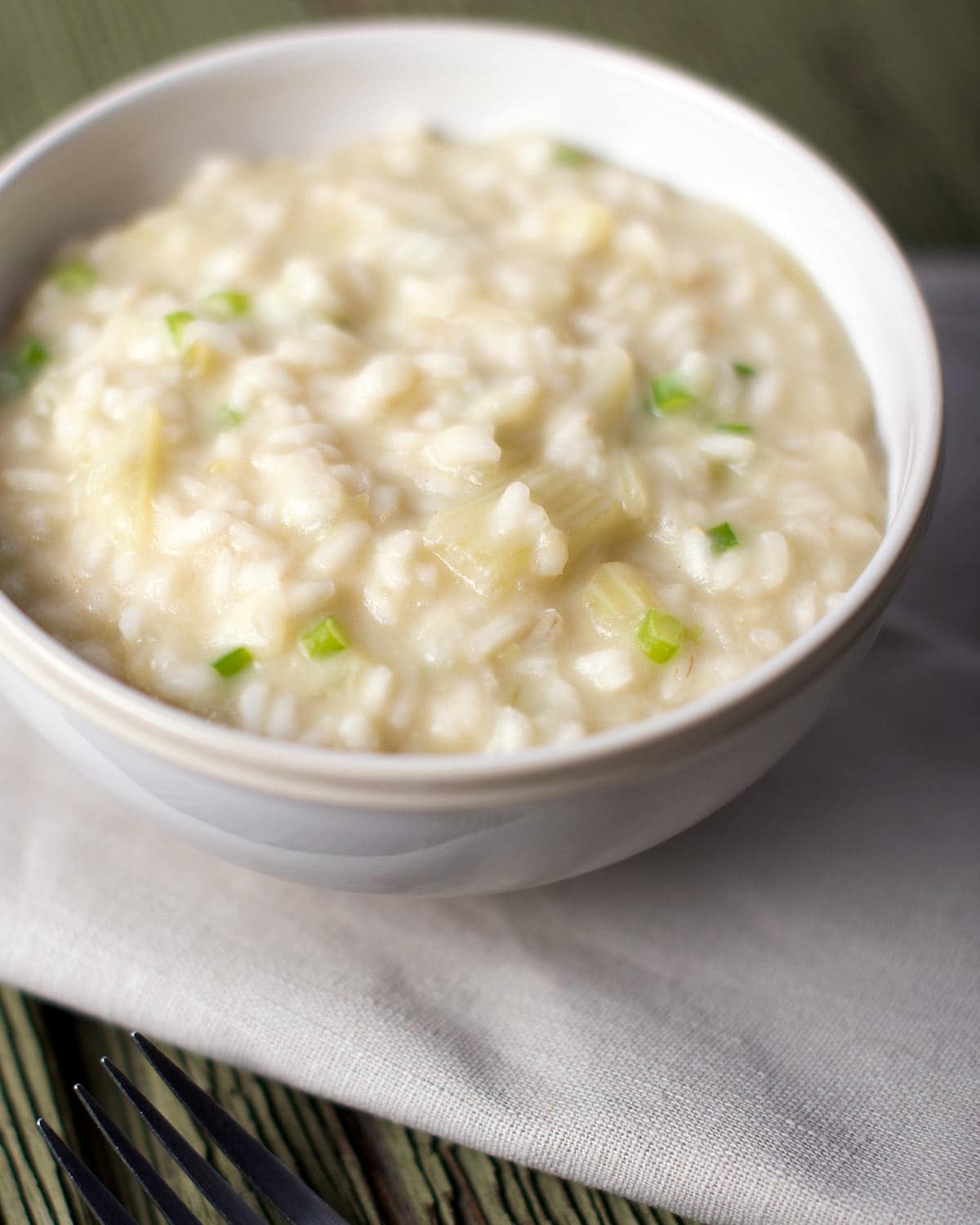 Cardoon Risotto. Esoteric, I know, but in winter, when cardoons are at their least bitter, this is a wonderful way to enjoy them on a cold, rainy night. Here's more about both growing and cooking cardoons.
« Back to Top
Frequently Asked Questions