Lihapiirakka, Finnish Meat Pies
As an Amazon Associate I earn from qualifying purchases.
Behold the glory that is lihapiirakka, Finnish meat pies made with a yeasted bread dough and fried. You can fill them with anything from beef to grouse, and they are an amazing appetizer, lunch or trail snack.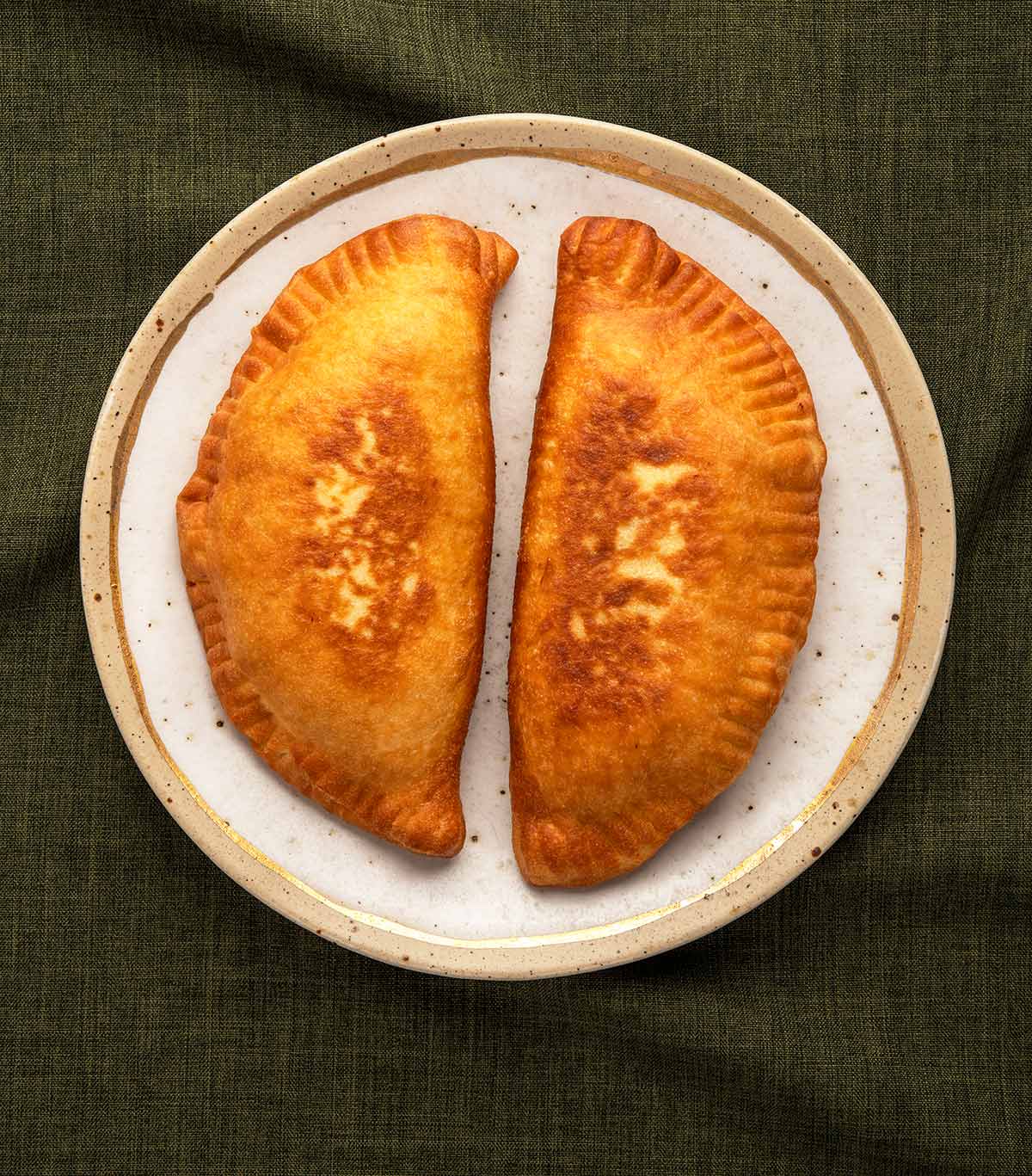 I love cooking Scandinavian food, and I love making various meat pies, from Cornish pasties to Mexican empanadas to sturdier pies filled with venison. So this was a great bit of synergy.
I'd heard of lihapiirakka, which are pronounced something like "LEE-hah-PEE-rah-kuh," on various food TV shows, and I'd eaten the hybrid pasty-lihapiirakka in the Upper Peninsula of Michigan. But a recipe eluded me.
Until I found one in The Finnish Cookbook by Beatrice Ojakangas. She offers a variety of fillings and doughs, but the one that interested me most was her yeasted dough. This sets lihapiirakka apart from, say, pasties or fried empanadas, which are made with a pie dough, and since they are fried, not baked, the end result will be different from bierocks, which are bready and baked.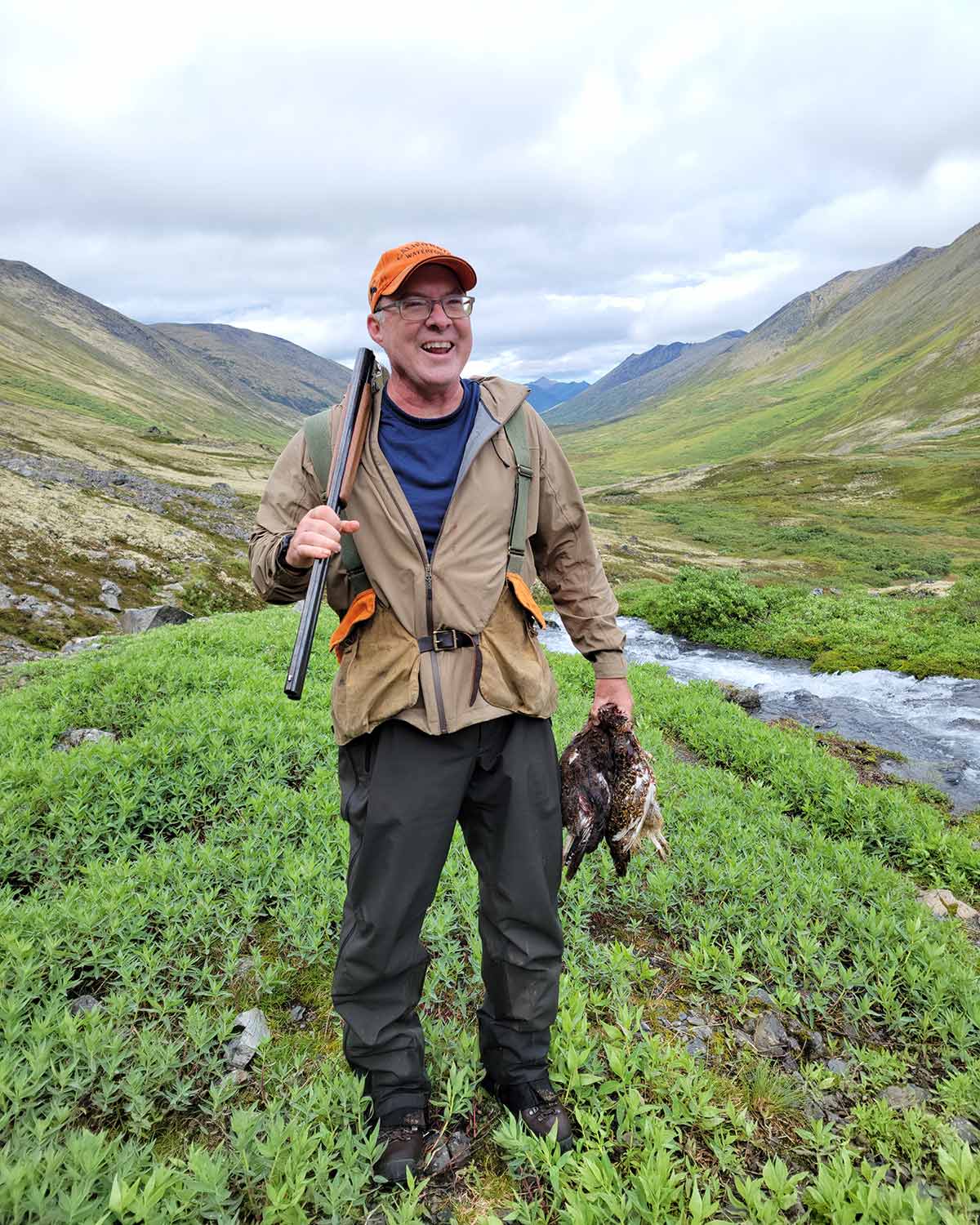 As for the filling, ground beef is traditional, but I am not traditional. But I did want to go with something culturally relevant, so I used willow ptarmigan I'd hunted in Alaska. Ptarmigan are a species of grouse that live in the high latitudes of the world — both here in the US and in Scandinavia.
Generally speaking, lihapiirakka are filled with ground or shredded or diced meat and onions cooked in butter, chopped hard-boiled egg, and cooked rice.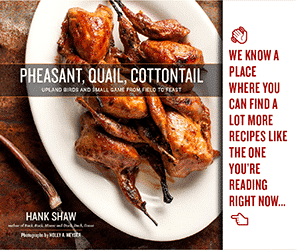 Rice in Lihapiirakka
The funny thing about the rice is that it's always short- or medium-grained rice, not long. I am not sure why, but a wild guess is that the Finns get their rice from Italy or Spain, where shorter grain rices rule.
This matters with lihapiirakka because if you want to eat them cold, or room temperature, short or medium-grain rice is vital. Long-grain rice gets brittle and chalky when eaten cold. Short rice, which has a different starch structure, stays tender and nice.
So my advice is to get some arborio or Japanese rice from the supermarket and cook it according to the directions. You need the rice to be cooked and cool before assembling the meat pies.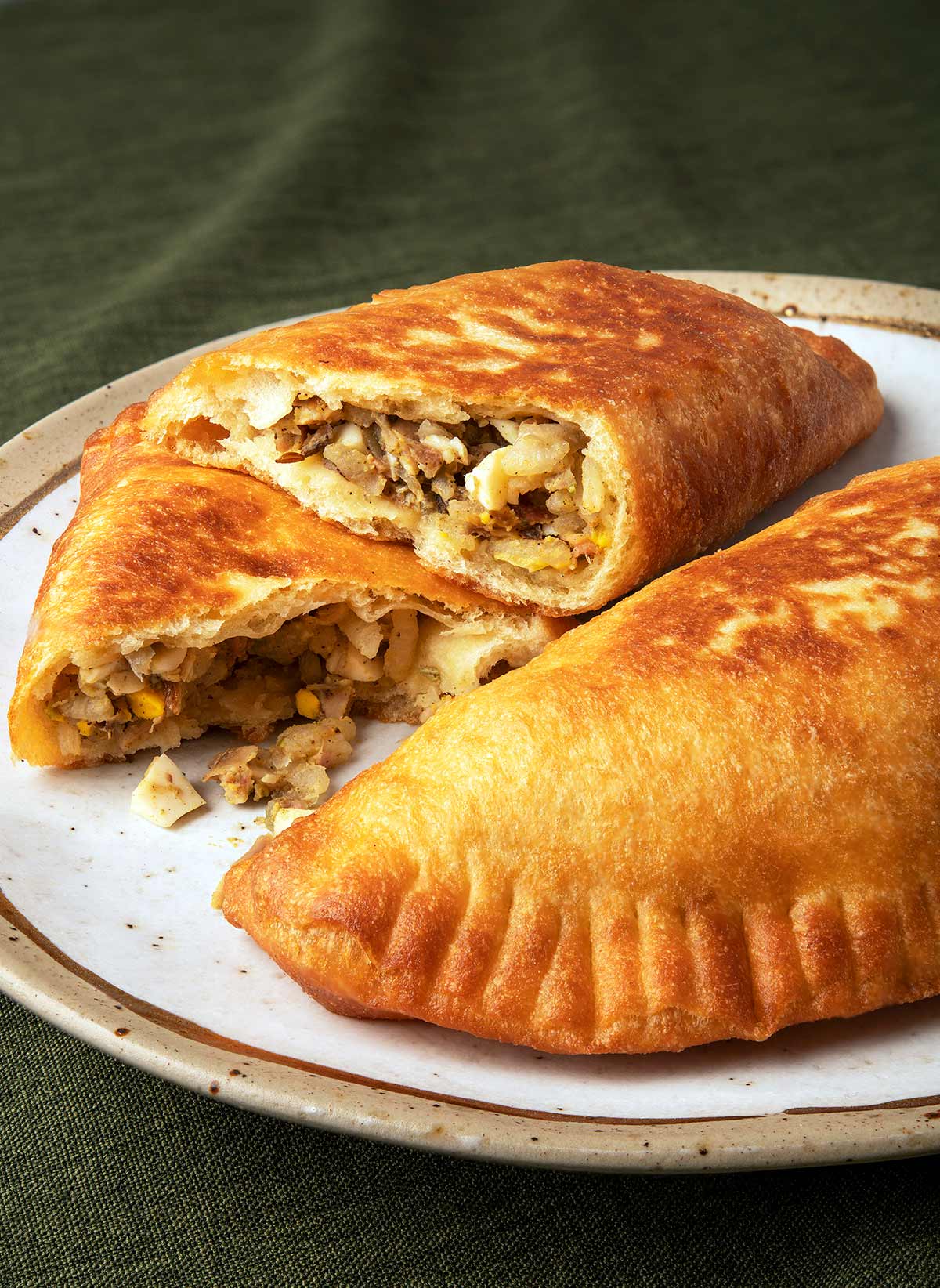 The Dough
The dough in these lihapiirakka is bread-like, a yeasted, rich, brioche-like dough that's very soft. Because it uses yeast to rise, you need to make the dough for the meat pies a couple hours in advance.
Most recipes ask you to roll out the whole dough and cut disks out, but that's silly. Better to separate the dough into about a dozen balls, then roll those balls out.
Even better? Skip the rolling pin and use a tortilla press. Yep, this bit of cross-cultural wizardry makes rolling out the lihapiirakka way, way easier.
Once made, your meat pies will keep in the fridge a week or so, and they freeze well. Freeze after frying. And they are good cold, but even better reheated in a toaster oven at 390°F for about 5 minutes.
Other Meat Pies to Try
I have a wide selection of other fantastic meat pies you might want to try. Some are bready, others use pie crust, some use other doughs. Keep in mind the filling meat can really be whatever you have lying around.
If you liked this recipe, please leave a ⭐️⭐️⭐️⭐️⭐️ rating and a comment below; I'd love to hear how everything went. If you're on Instagram, share a picture and tag me at huntgathercook.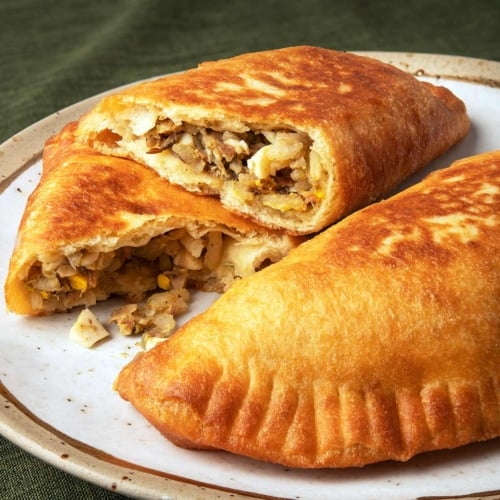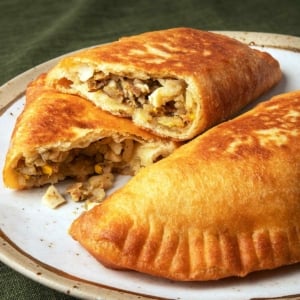 Lihapiirakka, Finnish Meat Pies
These are delicious meat pies filled with meat, rice, onions and boiled eggs. For a vegetarian option, switch the meat for chopped mushrooms.
Ingredients
DOUGH
1

packet

dry yeast

1/4

cup

warm water

1

cup

whole milk,

heated to steaming, then cooled

1

teaspoon

salt

1

egg,

beaten

1/4

cup

sugar

4

cups

flour

1/2

cup

melted butter
FILLING
1/4

cup

butter

1

small yellow onion,

minced

1

pound

ground or diced meat

Salt

1/2

teaspoon

white pepper

1

teaspoon

caraway seeds

(optional)

4

eggs,

hard boiled and chopped

1

cup

cooked rice,

cooled

Oil for frying
Instructions
DOUGH
Dissolve the yeast in the warm water; warm means about 98°F. Let this sit 10 minutes, then add it to a large bowl with the milk, salt, beaten egg, and sugar. Mix well.

Add 2 cups of flour and mix until well combined. Pour in the melted butter and incorporate that into the dough. Now stir in the remaining flour until you have a soft but workable dough; you might need an additional 1/2 cup of flour. Knead it until smooth, about 5 minutes.

Grease a bowl, then roll the dough ball in the oil, then cover the bowl in plastic wrap. Let this sit in a warm place for 1 hour. Punch the dough down, reform into a ball and let it sit, covered, for another 30 minutes. Separate into 12 equal sized balls and set them in the bowl, covered.
FILLING
When the dough begins its first resting period, cook the onion and meat in butter until browned, adding the salt and white pepper near the end of cooking. Move the meat and onions to a bowl to cool. Mix in the cooked rice and the chopped boiled egg and caraway seeds if using.
TO FINISH
Add about 1 to 2 inches of canola, vegetable or other high smoke point oil to a large frying pan set over high heat. You want the oil to hit 350°F.

As the oil is heating, either roll out a disk with a rolling pin or use a tortilla press to flatten out a ball of dough. Add a couple tablespoons of the filling to half of the disk, then fold over the other half to form a half-moon shape. Press to seal with your fingers, then with the tines of a fork. Set each pie aside until the oil is hot.

Turn the oven to 200°F and set a baking sheet in it. Set a cooling rack over the baking sheet.

I find I can fry two pies at a time while making the rest, but I make a lot of pies. Start slowly if you're new at it. You only need to fry the pies until they are pretty and golden, maybe 2 to 3 minutes per side. Flip only once. Set the finished pies on the rack in the oven while you do the rest.

Serve hot out of the fryer, or save them for lunch the next day!
Notes
Make sure the rice is short or medium grain! Look for Japanese rice, or risotto rice like arborio. Those are easy to find in supermarkets. 
Nutrition
Calories:
465
kcal
|
Carbohydrates:
50
g
|
Protein:
20
g
|
Fat:
21
g
|
Saturated Fat:
12
g
|
Polyunsaturated Fat:
1
g
|
Monounsaturated Fat:
5
g
|
Trans Fat:
1
g
|
Cholesterol:
158
mg
|
Sodium:
419
mg
|
Potassium:
302
mg
|
Fiber:
2
g
|
Sugar:
7
g
|
Vitamin A:
585
IU
|
Vitamin C:
1
mg
|
Calcium:
64
mg
|
Iron:
4
mg
Nutrition information is automatically calculated, so should only be used as an approximation.