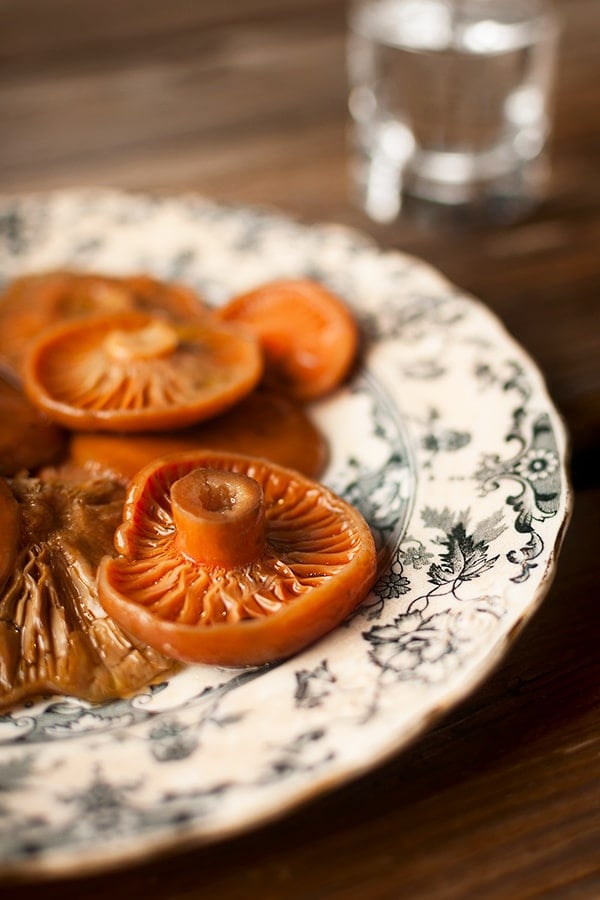 Mushrooms are by their very nature mysterious ingredients. Beautiful, strange, slightly scary — in some cases very scary — whole cultures avoid mushrooms out of fear. Obviously I don't fall into that category.
I've yet to meet a mushroom I hated, although those slimy canned things in the mega-mart may qualify. Whether it is the majestic porcini or the simple button mushroom, I love them all.
Below you'll find a great many mushroom recipes, ranging from those you can make with any supermarket mushroom, to more exotic wild mushrooms. The recipes also range from super easy, like Provencal button mushrooms, to esoteric, like a warm salad of morel mushrooms, fiddleheads and ramps. Enjoy!
GENERAL MUSHROOM RECIPES
Wild Mushroom Pierogi
Traditional Polish dumplings filled with wild mushrooms (or any other kind of mushroom), and served with caramelized onions, dill and sour cream.
PORCINI RECIPES
CHANTERELLE RECIPES
MOREL MUSHROOMS
BLACK TRUMPET MUSHROOMS
OTHER MUSHROOM RECIPES
FORAGING FOR EDIBLE AMANITAS