Foraging for Meadow Mushrooms, Agaricus campestris
November 29, 2012 | Updated June 22, 2020
As an Amazon Associate I earn from qualifying purchases.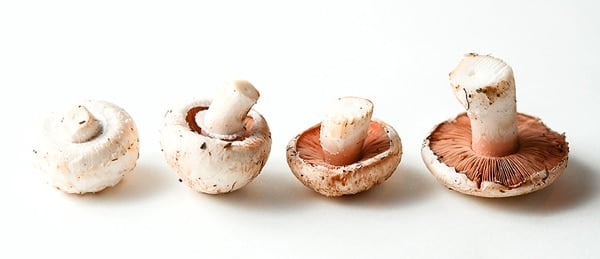 Pinks. The common meadow mushroom. Agaricus campestris. It is the wild cousin of the ye olde button mushroom you find in supermarkets all over the country. You would think this would be an easy mushroom to identify in the wild, right? Well, you would be wrong, at least in the West. Here, there are so many frustrating lookalike mushrooms that I've taken to calling the whole clan Argh-aricus. They've vexed me for years.
No longer. Finally, after several years of picking, testing and studying, I can tell you in no uncertain terms that these mushrooms are a), delicious, b) worth your time to seek out, and c) actually easily identifiable.
My meadow mushroom saga began when I moved to California. I'd never really looked for them before I settled here. Why I don't know, because Agaricus campestris is a global species. Once here my friend Evan, who is fifth generation Italian from our nearby Gold Country, told me about the mushrooms his family would pick.
One of these was the mysterious "pink." They look like button mushrooms, live in grass — thus the "meadow mushroom" moniker — and have pink gills when they are young.
No problemo. "Oh, but they can't stain yellow," Evan told me. OK, good to know. One day on a hunt we came across a few, and sure enough they looked like a supermarket button with pink gills. Soon I began seeing them everywhere.
Only they weren't pinks.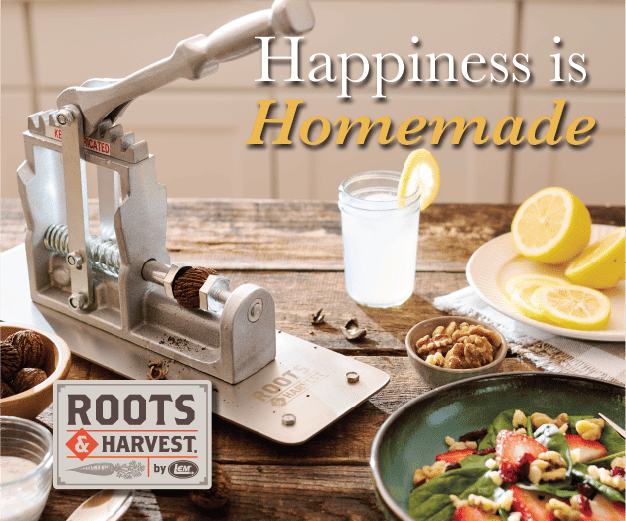 One time I found a huge flush of what I thought were Agaricus campestris in the lawn of an office building at the Capitol in Sacramento. I eagerly brought them back to my desk. All work ceased as I scanned images on the internet, stared at these mushrooms and wondered. Finally caution got the better of me and I called Evan for backup; Evan worked in the Capitol at the time. He came right over.
"Huh. They look like pinks, but they're really big." He scratched his nail on the cap of one: Instantly it turned neon yellow. "Nope. Not a pink."
Damn yellow stainers. Everywhere. I soon learned this is Agaricus xanthodermus. It grows all over the place where I live, in giant troops. Eat one and everything in your innards will rush for the exits — both of them. Xantho is the king of the "lose your lunch bunch."
More insidious is xantho's cousin, Agaricus californicus. As you might imagine from the name, it is mostly a California mushroom. Most people who eat it get the shits for a day or so, something I try to avoid. It looks a lot like a meadow mushroom, only its cap is built a bit more like a marshmallow than the round cap of a pink. Californicus stains only faintly yellow, and sometimes the little buttons don't stain at all.
The best sure-fire way to tell them apart from the meadow mushroom is to slice a young one in half: If the gills are pink inside, you have a meadow mushroom. If they are pale or white, you don't. This is a pink: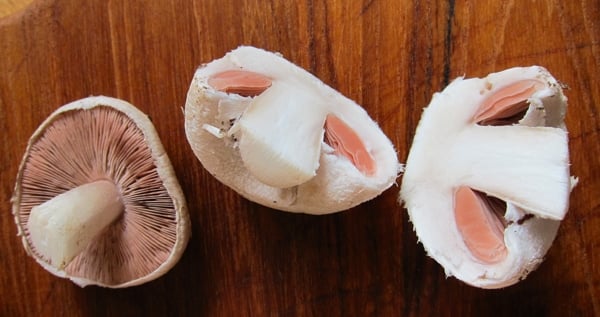 Lemme toss one more wrench into the whole mess: Agaricus arvensis, the horse mushroom. The horse mushroom is a) edible and b) considered by many to taste better than the pinks. So they are worth seeking out. But they stain faintly yellow like a Californicus, which junks the whole "unless they stain yellow" thing. The keys to this one are that horse mushrooms never have pink gills, and they have a specific look to them when they are still buttons. The veil on the underside of the cap looks like a cog wheel, and is very different from the Californicus. Let's leave them for the moment just to keep things simple.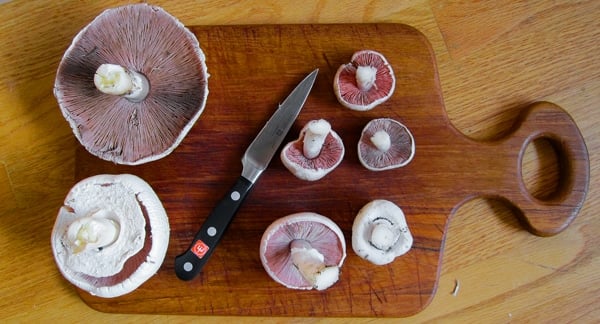 On the right of this picture are pinks, on the left are Californicus. Note the size difference. Pinks are rarely very large. So to sum up, you have a meadow mushroom if:
It does not stain yellow when bruised. Scritch the edge of the cap to see. If it stains bright yellow right away it's probably a xantho. Toss it. Cut the base of the stem. If it stains yellow at all, it's not a meadow mushroom, although it might still be a horse mushroom. Note that this stem did not stain at all when I cut it:
Look at the gills of the mushroom. They should be pink in young mushrooms, fading to chocolate-gray and finally to black as the mushroom ages. Never take "button mushrooms" that have white gills, as they may really be poisonous amanitas. The gills on a meadow mushroom should also be free of the stalk, which means they don't attach to it.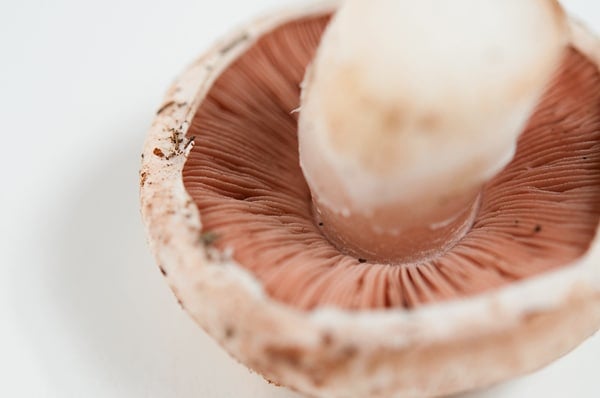 If the mushroom hasn't opened yet, look at the veil covering the gills. It should look like this:
Not like this. This is a xantho: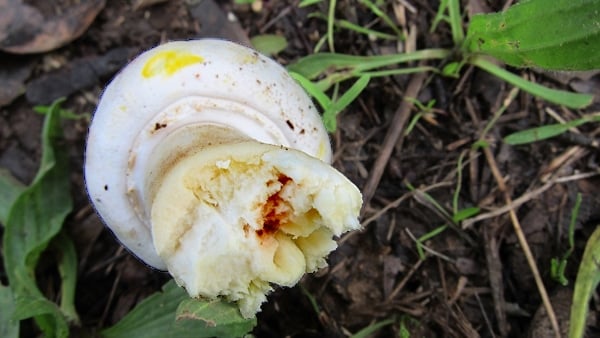 Despite all this, it really isn't that hard to tell them apart. If you stick to picking only agaricus that live in grass that have pink gills and don't stain yellow, you should be in good shape. You just need to be disciplined about checking every mushroom you put in your basket because all sorts of species — edible and toxic — can inhabit the same field.
Remember the old maxim of "pick many before you eat any" and you will soon be able to recognize them from a few feet away.
What took me so long to come to this point was that true Agaricus campestris are rare in the 10 miles or so around my house. But they are common here in California's great Central Valley, as Holly found out last week. She went hunting in Yolo County and came home with close to four pounds of pinks. A bonanza!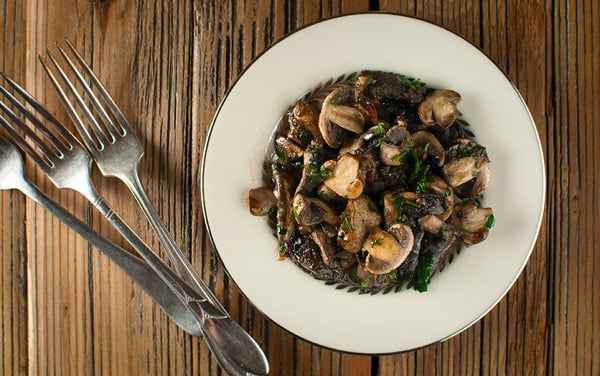 After a tentative first plate of mushrooms (it's good policy to only eat a few of any new mushroom you try to see how you react to them) with no ill effects, we dug in. Meadow mushrooms are softer than store-bought buttons, but are more flavorful and smell better. They can be used in any recipe that calls for button mushrooms, or as the French call them, champignons.
And what better way to celebrate our meadow mushroom windfall than with a classic French recipe? One from the great Auguste Escoffier, to be exact?
Provencal Mushrooms
This is a classic French side dish from the bible of haute cuisine, Auguste Escoffier's Le Guide Culinaire. It is really a simple plate of sauteed mushrooms and onion with olive oil, garlic, parsley and a splash of lemon at the end. I of course used wild meadow mushrooms for this recipe, but you could use regular button mushrooms, too. Serve this alongside a steak, some venison backstrap, seared duck or even a piece of fish. Once made, it freezes well, too.
Ingredients
1

pound

meadow mushrooms

or regular button mushrooms

1/2

cup

minced onion

Salt and black pepper

2

tablespoons

olive oil

3

garlic cloves,

minced

1/4

cup

chopped parsley

Lemon juice to taste
Instructions
Wipe the mushrooms clean with a damp paper towel or cloth. Slice thickly and put in a large saute pan. Set the pan over medium-high heat. Soon the mushrooms will begin to sizzle. Shake the pan often to keep the mushrooms moving in the pan. After a couple minutes they will begin to release their water. Sprinkle a healthy pinch of salt over them now and add the minced onion. In a few more minutes the mushrooms and onion will be bathing in boiling mushroom water. Let this boil until the liquid is almost all gone.

Add the olive oil and toss to coat. Saute until everything begins to brown a bit at the edges, then add the garlic and a little black pepper. Cook another 90 seconds, then add the parsley and toss to combine. Splash a little lemon juice over everything riht as you serve.
Nutrition
Calories:
100
kcal
|
Carbohydrates:
8
g
|
Protein:
3
g
|
Fat:
7
g
|
Saturated Fat:
1
g
|
Sodium:
10
mg
|
Potassium:
567
mg
|
Fiber:
1
g
|
Sugar:
3
g
|
Vitamin A:
316
IU
|
Vitamin C:
7
mg
|
Calcium:
34
mg
|
Iron:
1
mg
Nutrition information is automatically calculated, so should only be used as an approximation.