Southern Tomato Gravy
September 17, 2018 | Updated June 06, 2022
As an Amazon Associate I earn from qualifying purchases.
I remember the first time I had a Southern tomato gravy: It was at my friend John Currence's place, Big Bad Breakfast, in Oxford, Mississippi.
I was puzzled by it. Tomato gravy? In the South? At breakfast? Yes and yes.
Where I grew up, tomato gravy is Italian American slang for a tomato sauce, something not eaten at breakfast. Turns out Southern tomato gravy is simpler, homier and every bit as tasty as a good red sauce from back home in Jersey.
After that breakfast, I forgot about tomato gravy for a while. Then I picked up a fantastic Southern cookbook called Victuals: An Appalachian Journey, with Recipes. I can't say enough about this book, and as a descendant of Scots-Irish immigrants myself, reading about the deep food culture of Appalachia was engrossing. I quickly set about making leather britches, a/k/a dried green beans, as well as fermented sour corn.
And there it was, Southern tomato gravy. Bacon, onions, tomatoes, a splash of sorghum syrup for sweetness. Lots of cracked black pepper. I resolved to make it this time.
Variations abound if you look around the South. You thicken it with cornmeal, flour or, well, nothing. Sometimes okra makes an appearance, sometimes herbs. You see dairy in it once in a while, notably sweet cream or evaporated milk. A few versions add stock. It can be smooth or chunky.
I love the one from Victuals. And while culturally it's not Italian, philosophically it is.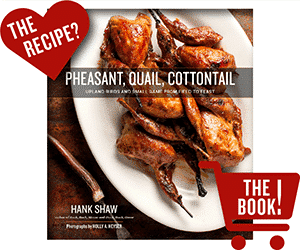 A good Southern tomato gravy hinges on everything in it being good: Bacon, onions, tomatoes, syrup, and, most of all, black pepper. Similarly, there is a dish in Italy called cacio e pepe, which is little more than black pepper, cheese, maybe some olive oil, and pasta. It all comes together like magic if every ingredient shines. If not, it sucks.
Ditto with this gravy.
(Looking for another traditional Southern gravy? Try my classic red eye gravy.)
Bacon? Get the best you can find. If you don't love bacon, use lard, or butter or duck fat, or fat rendered from a country ham.
Sorghum syrup is normally called for in this recipe, and while you can buy sorghum syrup online, it can be tough to find in most supermarkets. The first time I made this I used birch syrup from Alaska and it worked well. A dark maple syrup, British treacle, or a light molasses would also be good choices.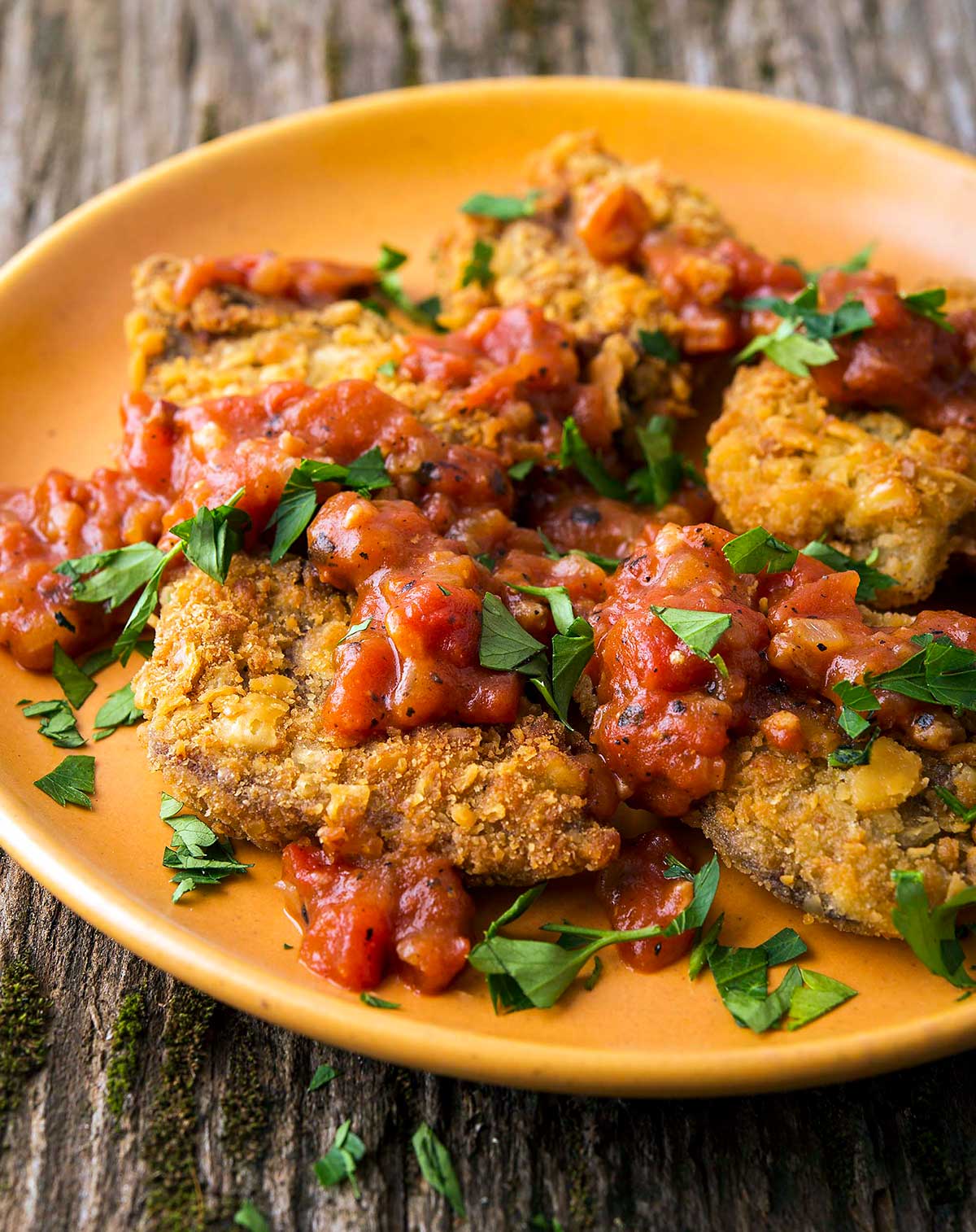 Tomatoes need to be either high-quality canned tomatoes, or ripe fresh ones. You don't want paste or Roma tomatoes, either. The juice in this gravy comes from the tomatoes, so use beefsteak or Brandywine or some other large tomato that is really ripe, almost too ripe.
And for God's sake grind your own pepper over this. Seriously. It makes a huge difference. You want a lot here, enough to taste the black pepper.
What to serve with your Southern tomato gravy?
All kinds of stuff. Grits, rice, cornbread, biscuits, any variety of meat or fish you can think of. I chose to make country fried dove breasts. Seems appropriate, since tomatoes are at their ripest when dove season hits throughout the South.
I can tell you that this dish was out-of-this-world good. Doves or no, make this tomato gravy. You won't be sad.
OTHER GREAT DOVE RECIPES
I have 25 dove recipes here on Hunter Angler Gardener Cook, ranging from Moroccan-inspired bacon-wrapped doves to grilled doves Cajun style. Some great Labor Day grilling or barbecue options include: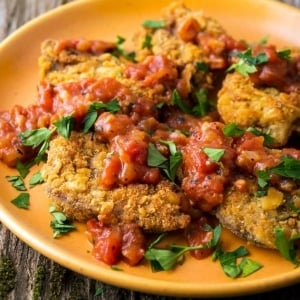 Southern Tomato Gravy with Country Fried Doves
This is a basic Southern tomato gravy recipe inspired by the book Victuals, which I highly recommend. You can vary it in many ways I mention above, and serve it with most meats, fish or with a starch such as grits, biscuits or rice.
Ingredients
TOMATO GRAVY
4 to 6

slices

bacon,

or 3 tablespoons some other fat or oil

1

cup

finely chopped onion

1

heaping tablespoon

fine cornmeal or all-purpose flour

1

14-ounce can

crushed or diced tomatoes,

or 1 1/2 pounds fresh, ripe tomatoes

1 to 2

tablespoons

sorghum or maple syrup, or light molasses

Salt and freshly cracked black pepper
FRIED DOVES
1

pound

dove breasts (from about 16 doves or so),

other some other meat

Salt or Cavender's Seasoning

1

cup

flour

2

eggs, lightly beaten

1/4

cup

buttermilk

1

sleeve

Saltines, crushed to resemble breadcrumbs

Oil for frying
Instructions
MAKE THE GRAVY
In a large skillet, ideally cast iron, cook the bacon slowly until crispy. Remove the bacon. Eat two pieces. Chop the remaining pieces. Leave about 3 or 4 tablespoons bacon fat in the pan.

Add the onion and cook over medium heat until it softens, about 5 to 10 minutes. Take your time. Sprinkle the cornmeal or flour over everything and stir this in. Cook over medium-low heat for about 5 minutes.

Pour in the can of tomatoes with their juices. If you're using fresh tomatoes, chop them up well beforehand, reserving as much of the juices as possible. I seed them, but you don't have to. Drizzle over the syrup, too.

Stir this all in and cook, stirring frequently, until the tomatoes basically dissolve, about 20 to 30 minutes. I cover the pan while cooking, otherwise you might need to add a little bit of water to get it right: You want the gravy to be a bit thicker than Thanksgiving gravy, and a bit chunky. If this bothers you, puree it in a blender.

Add salt and freshly ground black pepper to taste. Smoked salt is a good call here, and you want a lot of pepper, as it's part of what makes this gravy so good. Keep warm while you make the doves.
FRY THE DOVES
I like to put the dove breasts, one by one, in a freezer bag and pound them out flat with a rubber mallet, but you don't need to; they cook better my way, but it is an extra step. Salt them well, or dust with Cavender's seasoning, or Cajun seasoning.

Set up a breading station. Put the flour in a bowl and season it with a tablespoon or so of Cavender's or salt. In the next bowl, mix the buttermilk and the beaten eggs, and thin it out with about a tablespoon of water. Now put the pulverized Saltines in a plastic bag.

Get oil nice and hot in a large skillet. You're looking for about 350F. Flour a few dove breasts, dredge in the egg mixture, then toss to coat in the mashed saltines. Do about 4 or 5 breasts at a shot and make sure they nicely coated. 

Fry in the oil about 1 to 2 minutes per side. Set aside while you finish the rest. Top with tomato gravy and serve with grits, biscuits, cornmeal or rice.
Notes
NOTE: You can do this same thing with country fried steak, chicken, duck or goose, venison or pork. You want the cutlets pounded to about 1/4-inch thick or less. 
Nutrition
Calories:
297
kcal
|
Carbohydrates:
27
g
|
Protein:
9
g
|
Fat:
17
g
|
Saturated Fat:
6
g
|
Cholesterol:
80
mg
|
Sodium:
281
mg
|
Potassium:
314
mg
|
Fiber:
1
g
|
Sugar:
9
g
|
Vitamin A:
110
IU
|
Vitamin C:
2
mg
|
Calcium:
51
mg
|
Iron:
1.9
mg
Nutrition information is automatically calculated, so should only be used as an approximation.