As an Amazon Associate I earn from qualifying purchases.
Tacos al carbon are just carne asada tacos cooked over charcoal, and these Sonoran-style tacos, made with beef or venison, are perfect for a backyard barbecue.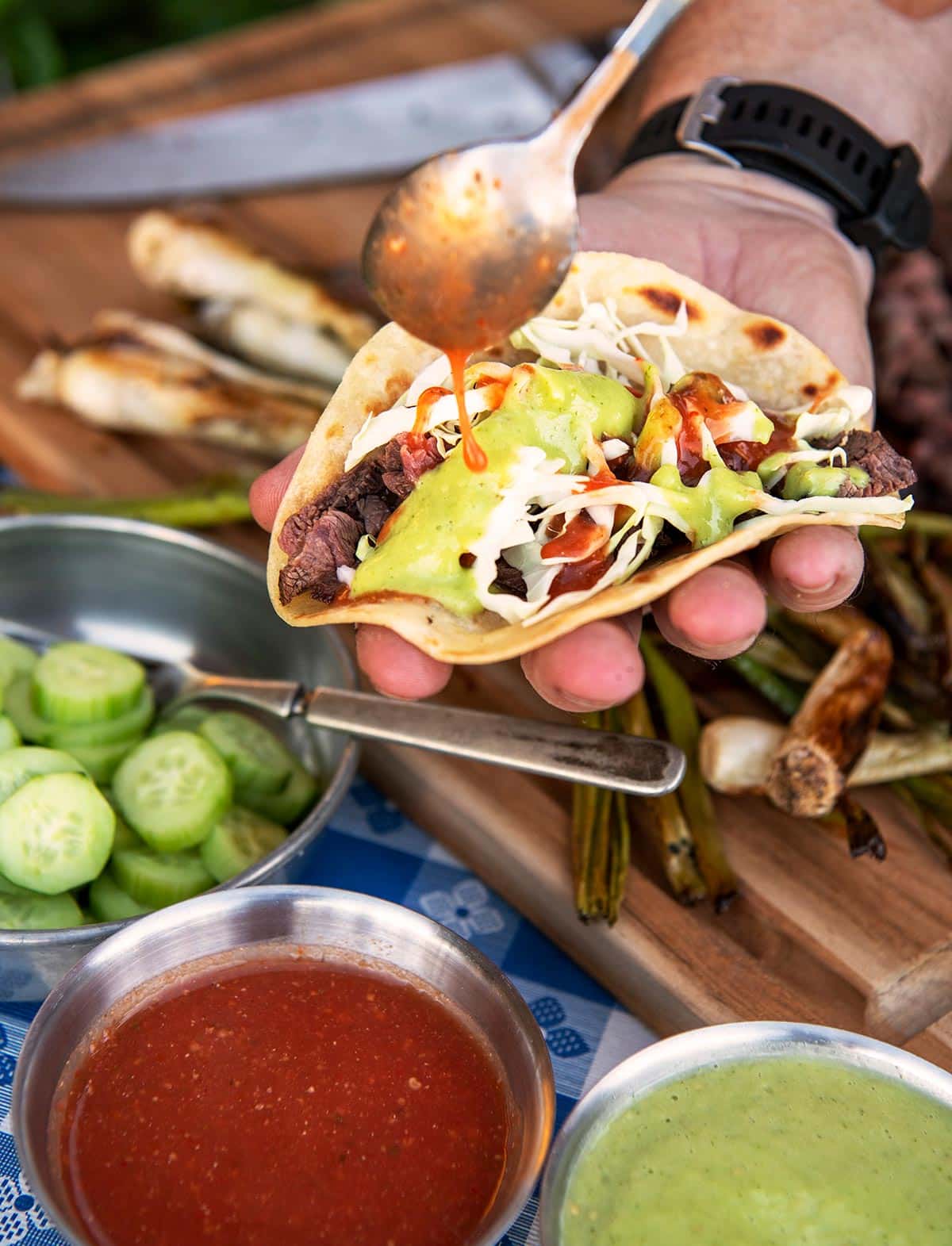 Tacos al Carbon vs. Carne Asada Tacos
Both terms are used interchangeably, but tacos al carbon must be cooked over wood or charcoal, while carne asada tacos are often cooked on a comal or griddle indoors. The best carne asada tacos, however, are cooked over real fire.
Beyond that, almost anything goes.
As a side note, you pronounce it like an Italian guy's name, Al Carbonne, or car-BONE.
Here are the only rules for tacos al carbon that I can suss out after eating lots and lots of them, here in the United States and in Mexico:
It's always red meat, usually beef. I am using venison here. If chicken is used, it's pollo asado.
The meat is usually plain, with just salt and pepper.
Always cilantro, usually white onions soaked in lime juice.
Always some sort of salsa.
Tortilla choice is personal and regional. In the north of Mexico, where tacos al carbon is religion, flour tortillas are key; here's how to make flour tortillas at home.
Corn tortillas are more common here in the United States, as well as in central Mexico. I've seen both in Baja.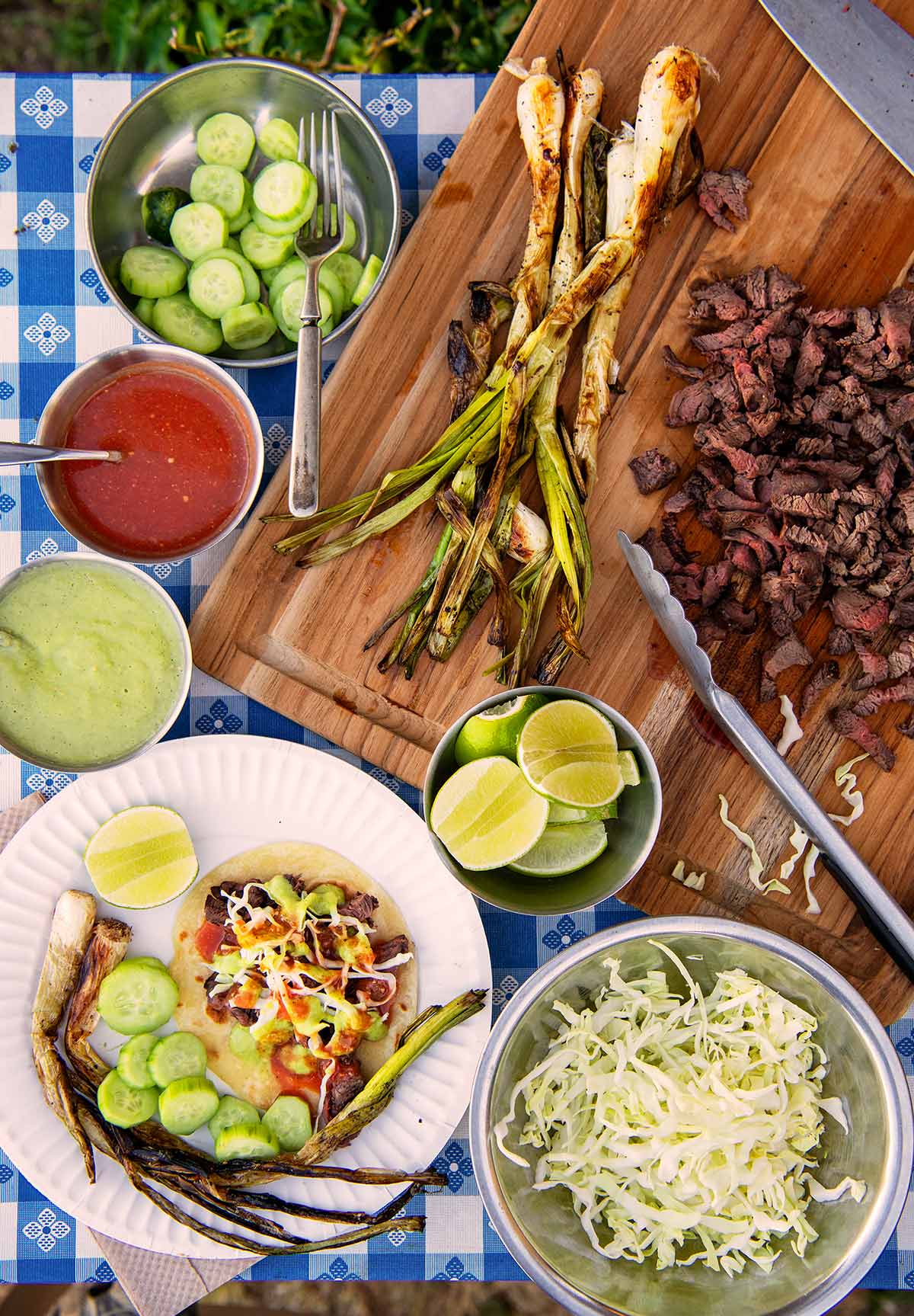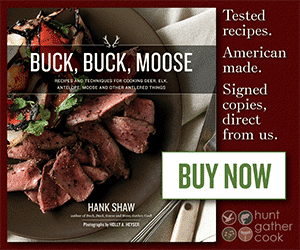 Sonoran Carne Asada Tacos
When it came time to design my own version of tacos al carbon, I had to go Sonoran. They are the kings of live fire beef cooking, in my opinion — although my friend Patricio, who is from Nuevo Leon, might disagree — and I love the ritual of Sonoran carne asada tacos.
Beef or venison, just salted and grilled over charcoal or wood.
Grilled green onions, either chopped or served on the side.
A fiery chiltepin salsa that looks tame… but isn't.
A thin avocado salsa, pourable.
Shredded cabbage or lettuce, and maybe some cucumbers on the side.
Variations exist within this framework, but that's the general structure.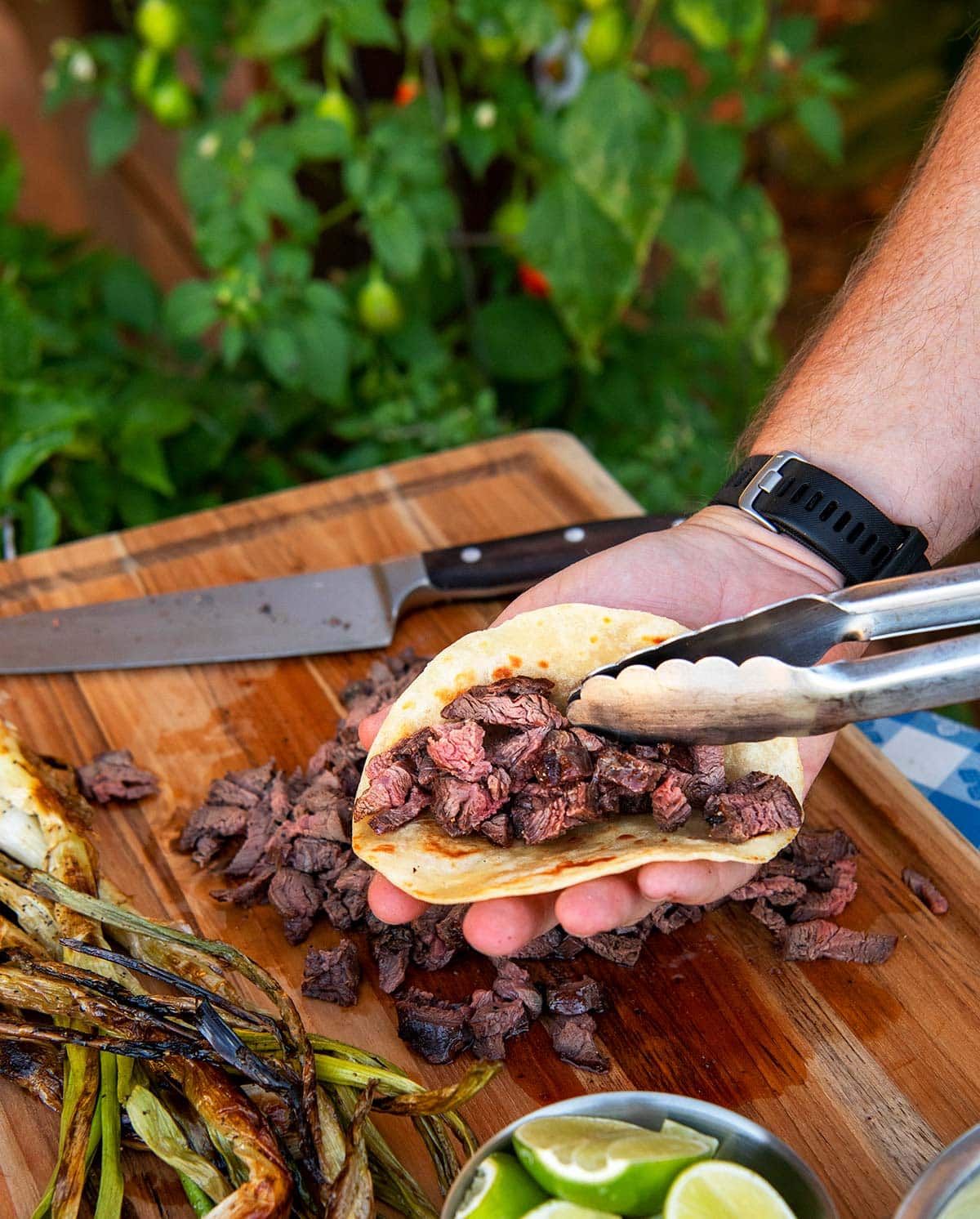 Meat for Tacos al Carbon
Red meat is what you want, obviously. Beef is most common, but you'll see venison in northern Mexico and that is what I am using here. The cuts should be something you can cook hot and fast. Good choices include:
Skirt steak, or arrachera. I have another recipe specifically for arrachera tacos, but the cut is perfect for tacos al carbon.
Flank steak, usually used for fajitas, but great here, too.
Ribeye or venison backstrap, or tenderloin. Tacos de ribeye are a thing: Lux, and worth it. The Sonoran version is also outstanding.
I used the spinalis, the "chain" or ribeye cap, off a nilgai in the pictures. You can sometimes buy this in markets, and it's a perfect cut for carne asada tacos when taken from beef, elk, moose or other large animals.
Flat iron steak. This is one of my favorite grilling steaks. Here's how to cut a flat iron steak, for you elk, caribou, nilgai, bison and moose hunters.
Hanger steak is a great choice if you can find it. You can harvest it off elk, bison and moose, too.
Sirloin steak is good, too, and you can use any cut that is free of connective tissue.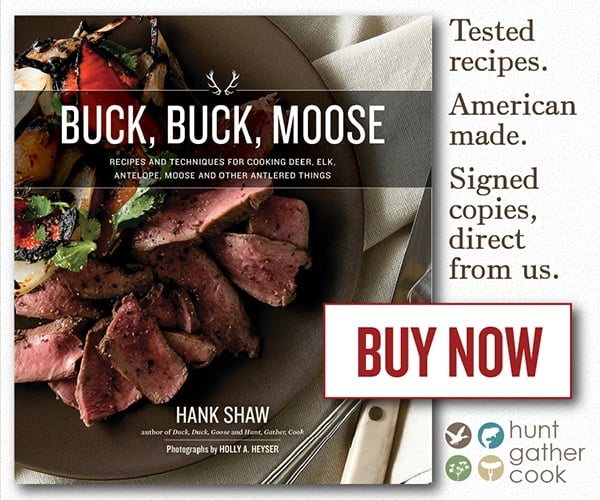 Grilling Tacos al Carbon
Obviously tacos al carbon are grilled. That's basically the definition. And while you should cook them over charcoal or wood, grilling carne asada tacos over a gas grill is better than not grilling them at all.
In Sonora, there's a trick to prepping the grill for tacos. First, you get the grill roaring hot. Let the fire flare to heat up the metal grates.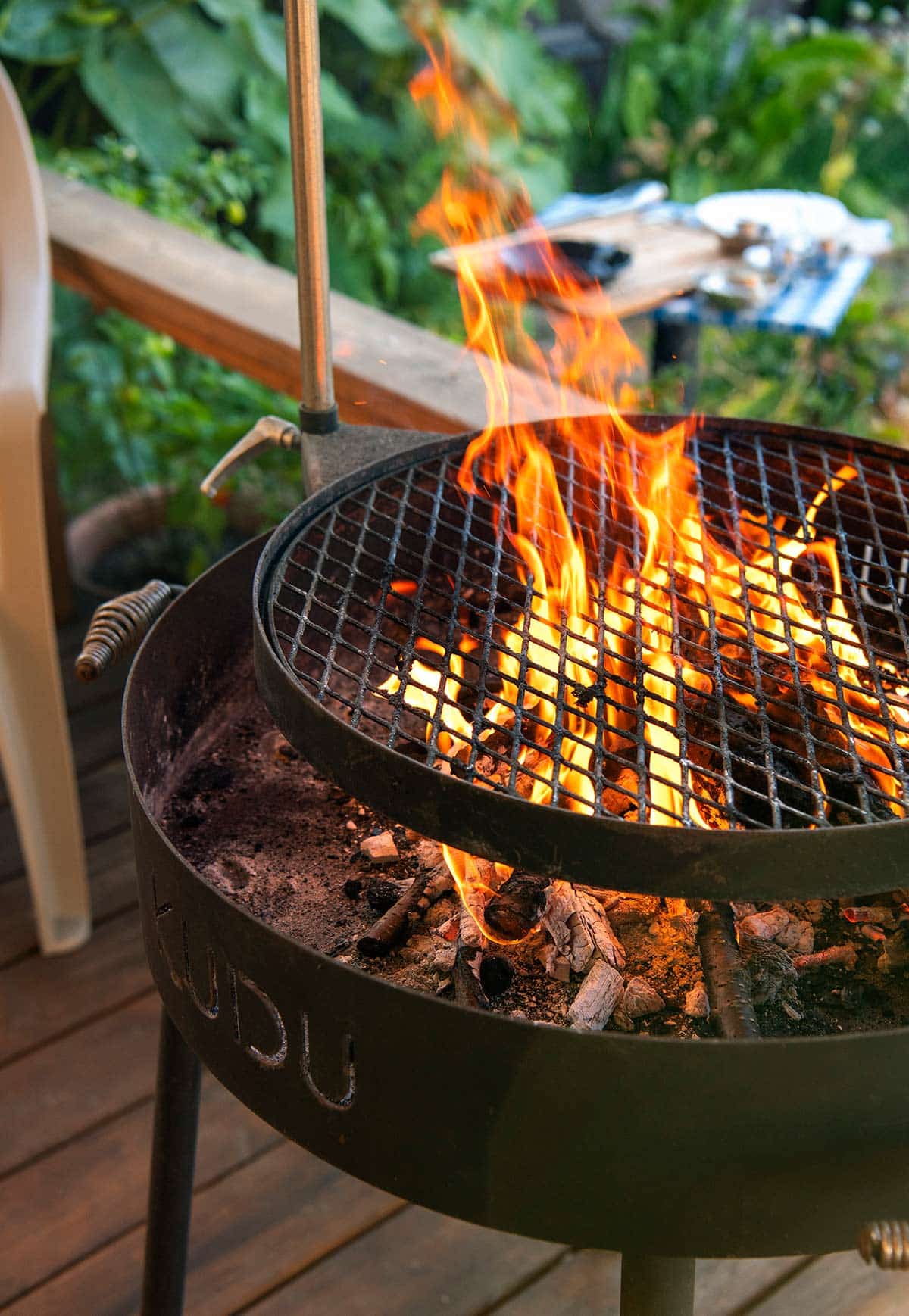 Once you have nice coals, you are ready to start. You will want two things to prep: a half an onion, and some oil or fat — ideally melted beef tallow.
When the grates are hot, scrape them down if they have any residue from the last time you made tacos al carbon, then use the half onion to wipe them down thoroughly. This is said to add flavor, although I'll be honest: It's hard to tell.
Then, dip a paper towel into oil or fat and wipe the grill down. This slicks it so your steak doesn't glue itself to the grates. Now you're ready.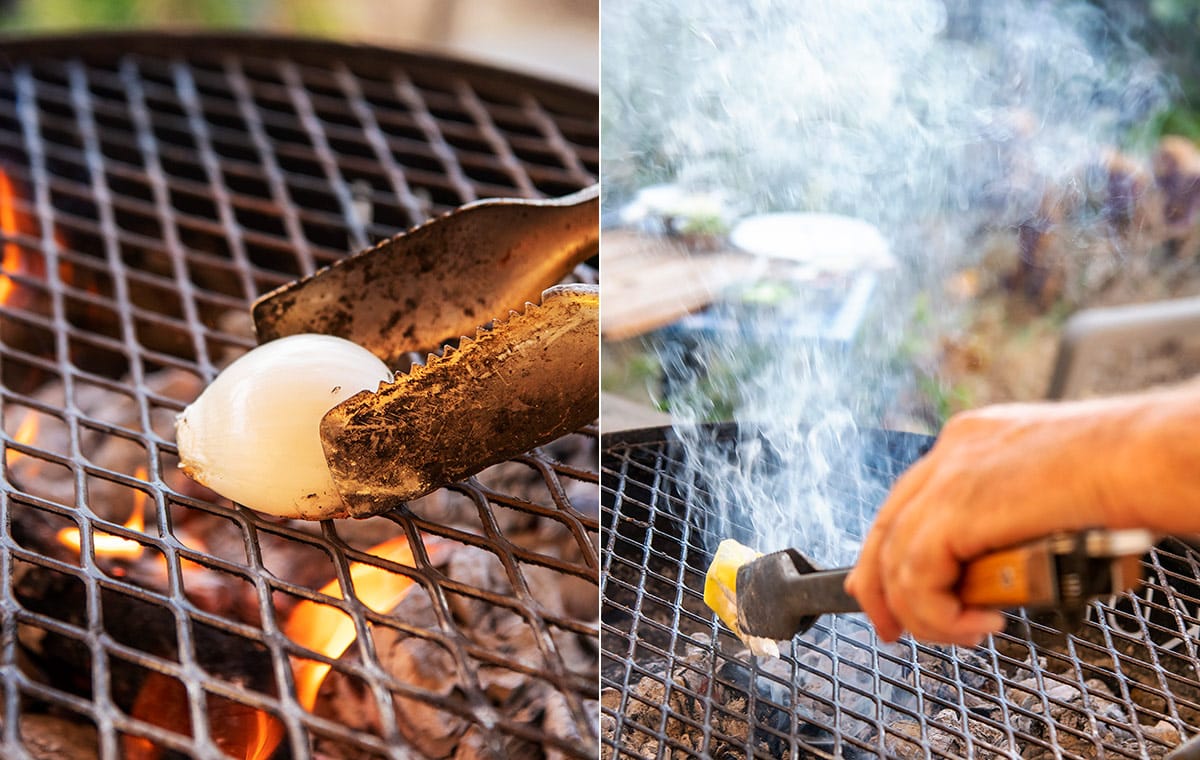 Grill your meat over a hot fire until it's done to your liking. I prefer medium for tacos al carbon, but it's up to you.
Prepping the Meat
Sonoran carne asada tacos rarely use marinated meat; that seems to be more of a Texas and central Mexico thing. Salt, pepper and fire are the seasonings.
If you have a big thick ribeye or something similar, take it out when you are getting your coals ready and salt it well. It needs to come to room temperature.
It's the opposite with thinner cuts like flank, skirt, flat iron, hanger or ribeye cap. These are so thin that in order to get nice grill marks — that Maillard Reaction we all love — you need the meat to be cold, otherwise it will be impossibly well done before you get them.
That said, I've eaten a mountain of well done carne asada tacos in Mexico, so don't sweat it too much.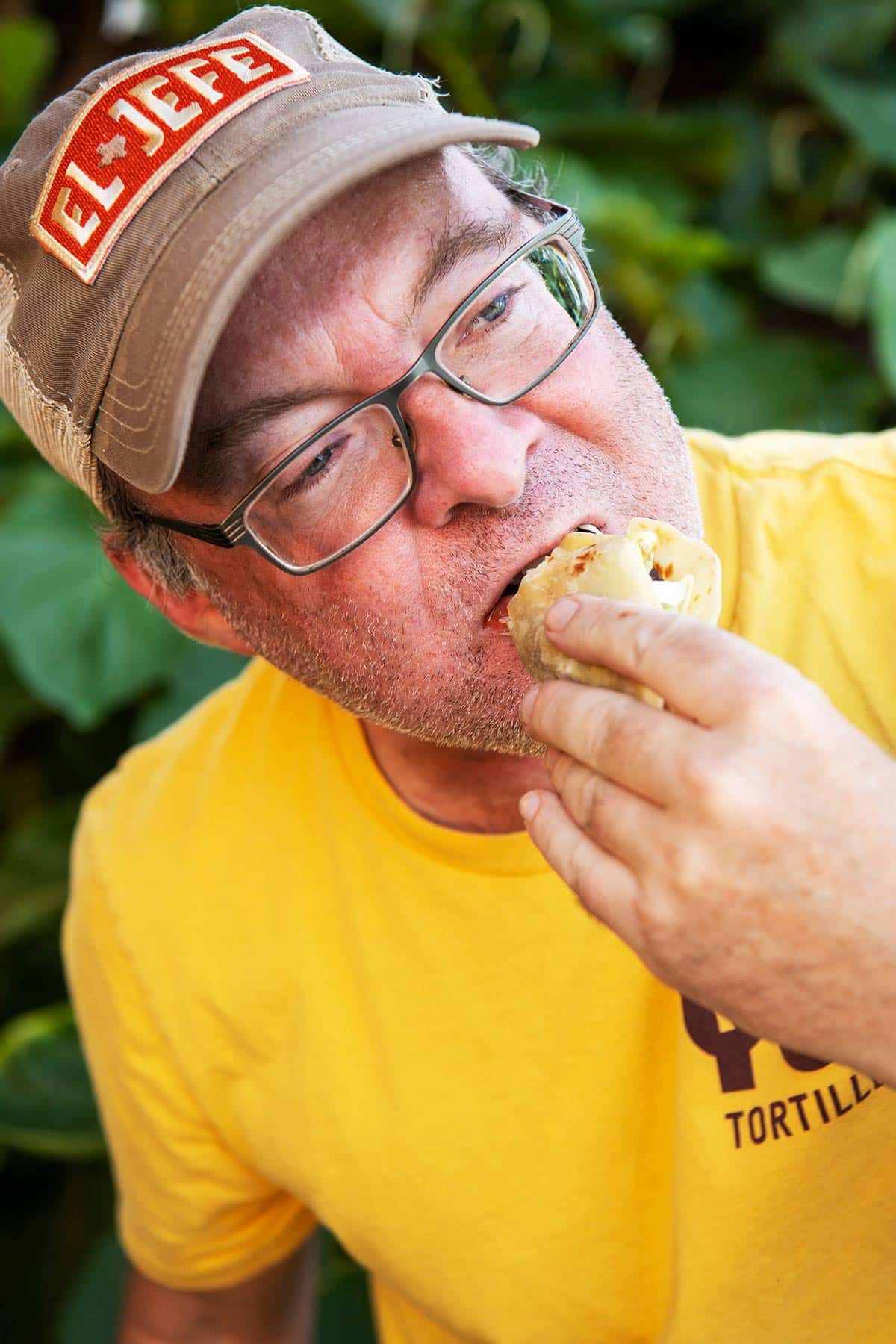 Making the Toppings
Toppings for tacos al carbon are up to you. I outlined the Sonoran carne asada tacos route above, and I will walk you through those toppings, but I'll say it again: You can put whatever you want on them.
Grilled green onions are a must. Regular supermarket scallions are fine, but the actual Mexican green onions are a little different; they're in every Latin market if you want to get some.
Cilantro, shredded cabbage, cucumbers and limes are all good touches. They add an herbal note, crunch, some acidity, and the cucumbers will cool you off from the chiltepin salsa.
Sonoran tacos al carbon use a specific chiltepin salsa, but any hot, red salsa will work. My salsa de chile de arbol is a great option, and it is mega hot like the chiltepin. Milder but still great is my fire roasted salsa, which you can make on the grill while you are making carne asada tacos.
The thin avocado salsa I'll provide a recipe for below. It's basically thinned out guacamole with crema, which is Mexican sour cream.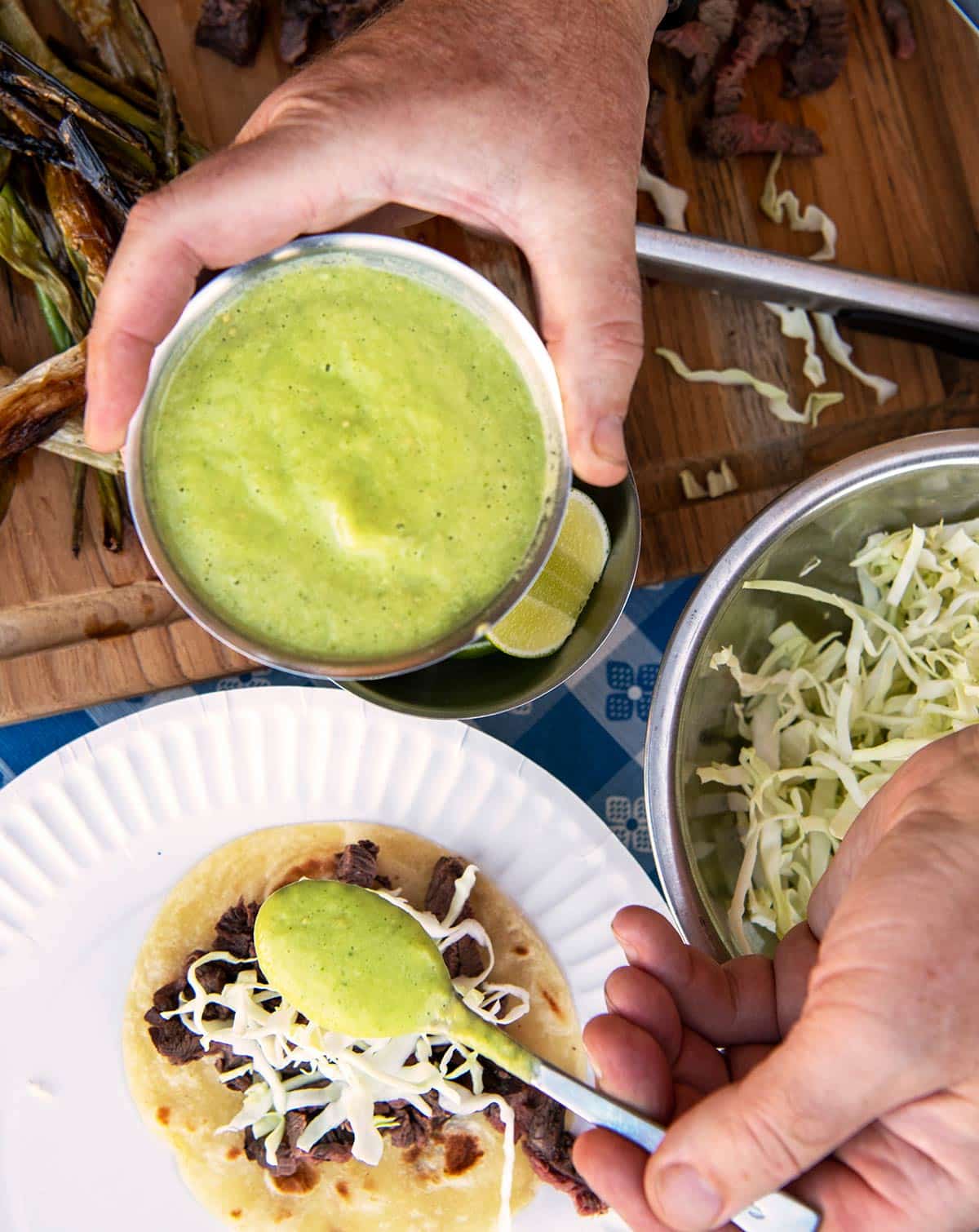 Make Aheads for Tacos al Carbon
Obviously you need to grill the steak for carne asada tacos when you eat them. But there are several elements that can be made days in advance to make your barbecue easier.
Flour tortillas can be made up to a week in advance, held in the fridge. Just reheat them on a comal or the grill when you're ready. And yes, you can buy them, too.
The red salsa, whatever route you choose, can be made up to a week ahead, too.
The avocado salsa is best made the day you eat it, but you can make it the day before.
If you liked this recipe, please leave a ⭐️⭐️⭐️⭐️⭐️ rating and a comment below; I'd love to hear how everything went. If you're on Instagram, share a picture and tag me at huntgathercook.
Tacos al Carbon
These are Sonoran style carne asada tacos, with all the fixins'. Feel free to put whatever you want on your tacos.
Ingredients
AVOCADO SALSA
5

large tomatillos,

husked and sliced in half

1/2

cup

chopped white onion

3

jalapenos,

chopped

1

clove

garlic,

chopped

1

avocado,

halved and pitted

1/3

cup

chopped cilantro

1/2

cup

crema,

or 1/3 of that sour cream + milk

Salt
TACOS
2

pounds

steak,

venison or beef (see above for cuts)

Salt and black pepper

Oil for the grill and to slick the meat and onions

1

pound

green onions

18

flour tortillas

1/2

cup

chopped cilantro,

for garmish

2

cups

shredded cabbage

1

large cucumber,

sliced (optional)

Limes and the hot salsa of your choice

(see below)
Instructions
SALSA
Put all the ingredients for the salsa except for the salt in a blender and puree. Add enough water to make the salsa pourable, blend again, then salt it to taste. Keep it cool while you get everything else ready.
TACOS
Salt the steak well while you get your grill ready. If you're using a thick steak like a ribeye, leave it out to come to room temperature. If a thin steak like flank, skirt, flat iron or hanger, leave it in the fridge.

Once the coals are ready, scrape off any residue, then wipe the grates with half of an onion, if you have one. Then dip a paper towel in oil or melted fat (beef fat is ideal), and wipe down the grates. Pat the steaks dry and slick with a little oil. Lay them on the hottest part of the grill.

Slick the green onions with oil, salt them, then grill alongside the meat.

Grill the steaks to the doneness you like; remember you can always cook it more if you're unsure. I prefer to flip only once to get good sear marks. Generally speaking, you'll want thin steaks on the hot part of the grill the whole time, for about 2 to 3 minutes per side. Ribeyes need that, plus more time on the cooler side of the grill.

Move the meat to a cutting board to rest, and grind black pepper over it. Let it rest for 5 to 10 minutes before chopping for tacos. Remember when doing this that you want bits — slices tend to pull out of the tortilla when you're eating them.

To build a proper Sonoran carne asada taco, fill a warm flour tortilla with meat, then add some shredded cabbage and maybe some cilantro, some of the avocado salsa, then some hot salsa. Cucumber slices and the green onions go on the side, to eat between tacos.
Notes
Keep in mind this recipe will work with any sinew-free red meat, from beef and venison to lamb, bison or whatever. 
Keys to Success
First, read the headnotes to this post! They lay everything out. 
If you can get it, use mesquite charcoal or wood for this. Mesquite is made for tacos al carbon. 
Have the salsas and the garnishes made before you put the meat on the grill. 
If you are buying your tortillas, go to a Latin market and look in the fridge or freezer: Sometimes they have excellent pre-made flour tortillas that will still need to be finished on a comal. These are way better than shelf stable ones. 
Grind pepper. It's a thousand times better than pre-ground. And with meat this simple, you'll notice. 
If for some weird reason you have leftover meat, it is great mixed with melty cheese in fried empanadas. 
Nutrition
Calories:
567
kcal
|
Carbohydrates:
60
g
|
Protein:
41
g
|
Fat:
19
g
|
Saturated Fat:
5
g
|
Polyunsaturated Fat:
3
g
|
Monounsaturated Fat:
6
g
|
Trans Fat:
0.05
g
|
Cholesterol:
10
mg
|
Sodium:
831
mg
|
Potassium:
1278
mg
|
Fiber:
9
g
|
Sugar:
9
g
|
Vitamin A:
1199
IU
|
Vitamin C:
43
mg
|
Calcium:
252
mg
|
Iron:
9
mg
Nutrition information is automatically calculated, so should only be used as an approximation.