Grilled Flat Iron Steak
June 03, 2019 | Updated November 06, 2020
As an Amazon Associate I earn from qualifying purchases.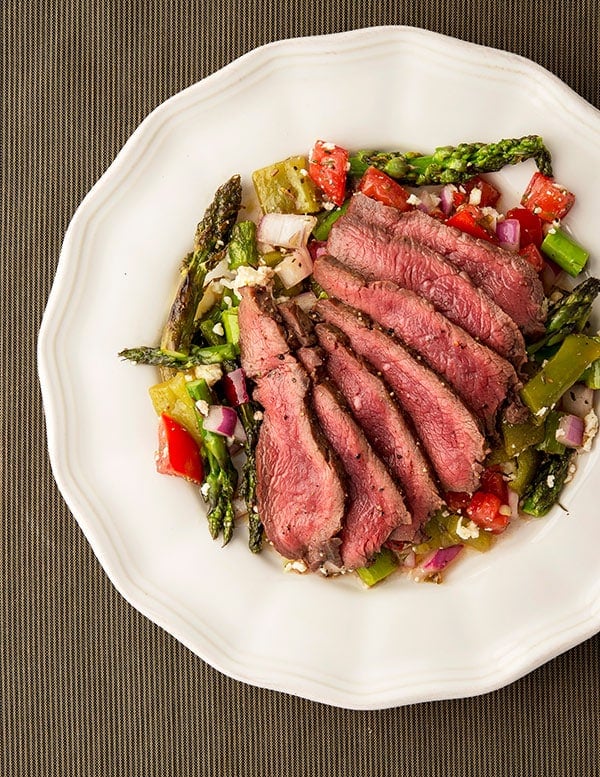 So this is not as much a flat iron steak recipe as it is basic instructions on how to cook a flat iron steak. Why? Because I firmly believe in simply grilled steak, served with whatever vegetables happen to look nice at that moment.
That said, I will give you pointers on what to serve with your steak below.
First things first: A flat iron steak is a particular cut of meat from the shoulder of the animal. All four-footed critters have them, but to make it worth it, at least to my mind, you need a large animal.
Why? Because it is cut from the top and bottom of a blade roast, which as you might guess comes from within the shoulder blade. That stretch of muscle on anything smaller than a really big deer is just too small to bother with.
Mostly we get flat iron steaks from cows, but what you see in the pictures is from an elk I hunted in Oregon a while back. My advice is to always seek out your flat iron in elk, moose, bison, caribou and big deer. Or, you know, buy a beef flat iron steak from the store.
If you want to know how to cut a flat iron steak, click that link; it's my tutorial.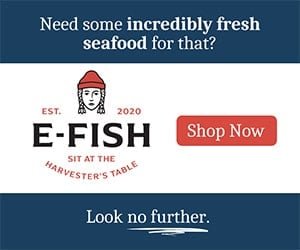 Side note: If you are Australian and reading this, you call this steak a oyster blade steak. If you are British, it's known as a butler's steak. If you are a Spanish speaker, look for marucha sin hueso.
Flat iron steak is tender, which is why is it becoming more and more popular; some say it is the second-most tender steak on an animal, after the tenderloin (filet mignon). I find it to be every bit as tender as the backstrap (ribeye), but not nearly as tender as the aptly named tenderloin. Still, the flat iron steak's chief advantage is that it is a tender steak cut from the shoulder, which is a good thing.
OK, on to grilling your flat iron steak. Here are some tips:
It is a narrow steak similar to flank steak in that you want it to be cool when it hits the heat — not like a thick ribeye, which you want at room temperature. This prevents it from overcooking while you wait for those pretty grill marks.
Salt it the morning you plan on cooking it. Give your flat iron steak a nice dusting of salt on both sides before you go to work, and leave it, uncovered, in the fridge. Ideally, you'd do this on a rack over a tray to catch the juices, or you can just flip it once during the day.
Because it is thin, flat iron steak is a good candidate for a marinade. I have a list of venison marinades here, and they work on beef, too.
Get your grill screaming hot. Wood is best, followed by charcoal, followed by gas. Use the wood that makes you happy. I like charcoal + scraps of dry wood from my back yard. No pine or other conifers, though!
Clean your grill grates. Let them get hot, then brush them clean with a wire grill brush. I am always shocked at how few people do this…
Oil your grates right before you put the steak on by dipping a paper towel in some oil and, using tongs, smearing it around the grates. Coat your flat iron steak with a little oil, too.
Set the steak on the hot grill and leave it there for a minimum of 5 minutes. You want at least one side to have pretty grill marks. Flip the steak and then use the finger test for doneness to determine how much longer you need. It won't be more than another 5 minutes.
Once done, rest your flat iron steak for 5 minutes. During this time, grind any black pepper or other spice mix you feel like using all over the steak. If you put it on before you grill, it will burn and often turn bitter.
Slice across the grain on the short axis of the meat. This is pretty obvious, but I thought I'd mention it.
What if you don't want to grill your flat iron steak? Pan sear it. Follow the same timing as on the grill, with your pan at as high a heat as you can stand. It'll smoke, so keep that in mind. Use a high smoke-point oil, too, like canola, sunflower or grapeseed oil.
OK, here is my general idea of a flat iron steak recipe: It's best sliced thin, and, since I am a hunter and don't get too many of these steaks each year, I like to highlight it. In the winter, I love a thinly sliced flat iron draped over, say, mushroom risotto. In the warmer months, it's steak salad all the way.
And when I do steak salad, it's a crunchy salad, not greens. I find that sturdier vegetables hold up to the slices of steak and its juices better than leafy things. But that's just me.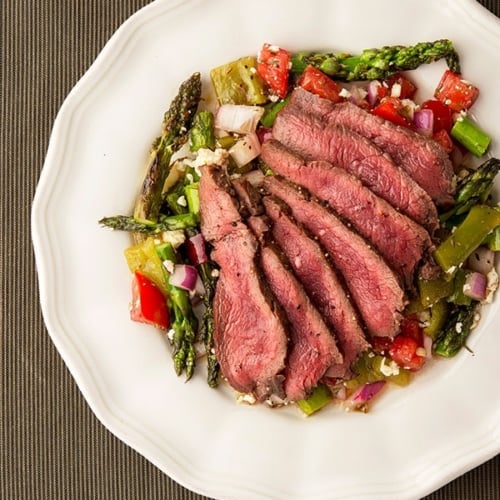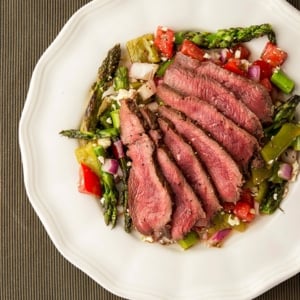 Grilled Flat Iron Steak
This is a general flat iron steak recipe you can use as a template. Serve this with a chopped salad or over rice, or alongside good bread.
Ingredients
1 to 2

pounds

flat iron steaks

Salt

Freshly ground black pepper, to taste

Freshly squeezed lemon or lime juice, to taste
Instructions
Salt your flat iron steaks on both sides and let them sit, uncovered, in the fridge up to overnight, and at least 1 hour. I like to set them on a rack over a tray to catch any juices. This preseasons your meat and will help develop a better crust on the grill.

Get your grill very hot and clean and oil your grates as I described above. When you start this process, take your steaks out of the fridge to warm up a bit. You still want them cool, though, so no more than about 15 minutes.

Grill your flat iron steaks hard on one side, a good 5 minutes without touching them. Flip and grill to the doneness you like, anywhere from 2 to 10 minutes, depending on the heat and the thickness of your steak. Use the finger test for doneness to determine this.

Move your steaks from the grill, coat them with freshly cracked black pepper - or whatever spices and herbs you like - and let it rest 5 minutes. Slice across the grain (the narrow end), and squeeze citrus juice over it all.
Nutrition
Calories:
599
kcal
|
Protein:
65
g
|
Fat:
36
g
|
Saturated Fat:
13
g
|
Cholesterol:
225
mg
|
Sodium:
252
mg
|
Potassium:
1051
mg
|
Calcium:
20
mg
|
Iron:
8
mg
Nutrition information is automatically calculated, so should only be used as an approximation.