13 Ramps Recipes to Try This Spring
April 08, 2019 | Updated March 13, 2021
As an Amazon Associate I earn from qualifying purchases.
Ramps have become an extremely popular wild food every spring, where you can see them featured on restaurant menus far beyond their natural range, which is from the East Coast to the Great Plains. You can even find them in farmer's markets, so in that spirit I thought I would offer you some of my favorite ramps recipes.
A general rule with ramps is that they work in any recipe for green onions or scallions, or, if you get ramp bulbs later in spring, you can treat them like boiling onions.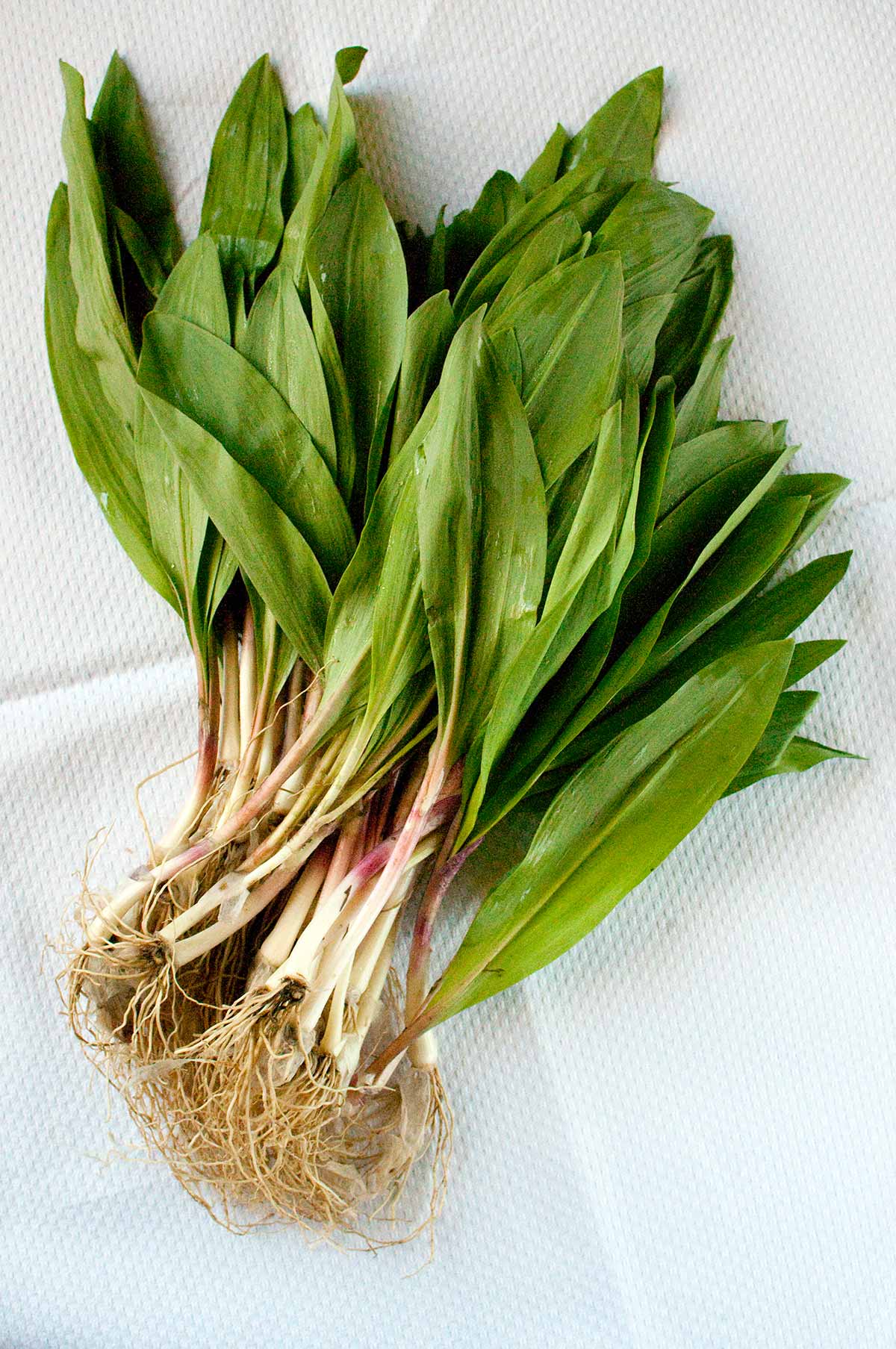 Usually you will start seeing ramps in late March to early April, and I have seen them into June. If you collect them yourself, they live in moist forest bottoms, and can cover acres in large patches. Ramps leaf out before the trees to, taking advantage of the sunlight while they can.
You should know that ramps have been overharvested in some places, and many conscientious foragers are nipping them off above the bulb, which lets the ramps regrow.
(Here is a more in-depth discussion on how to harvest wild onions.)
It's also true that you can harvest ramp bulbs sustainably. The general rule with things like onions is to pull only the largest ones, which allow the smaller ones to fill in that gap you just made. Another trick is to nip off the root crown at the bottom of the bulb and replant it. If you have even replanted green onions or leeks, it's the same thing.
If you have ramps on your own land, harvest no more than 10 percent in any given year, and not all from one spot. Stick and move, and your ramp patch will outlive you.
Now, on to ramps recipes.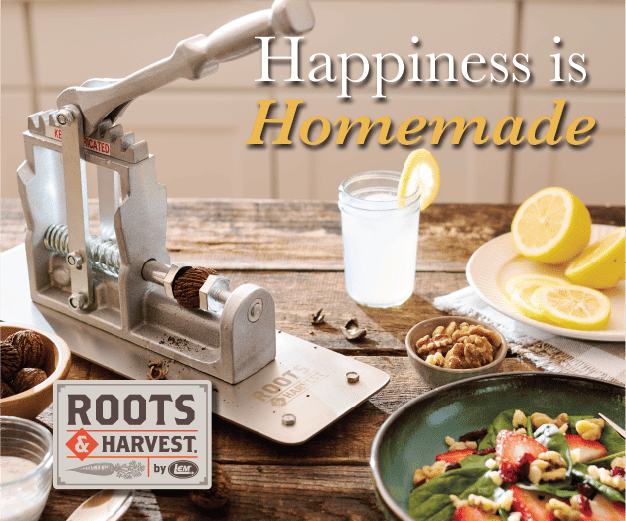 Start with ramps leaves, which are, more or less, more powerfully flavored garlic or leek leaves. Ramps leaves are also more tender, so you can work with them more like spinach than you can with those other allium leaves.
That means you can puree them with some water to make ramp pasta. It's just like a green spinach pasta, only ramp-y.
You can chop ramps leaves and then pound them with pine nuts or walnuts, Parmigiano-Reggiano (or pecorino) cheese and olive oil to make a spectacular ramp pesto.
If you want a double ramp hit, serve the pesto on the pasta.
Keeping with the Italian theme, I love to make ramp risotto, either with just the leaves, or with leaves and young bulbs. Ramps, plus some other spring green things like dill or fennel fronds, makes a pretty bowl of rice.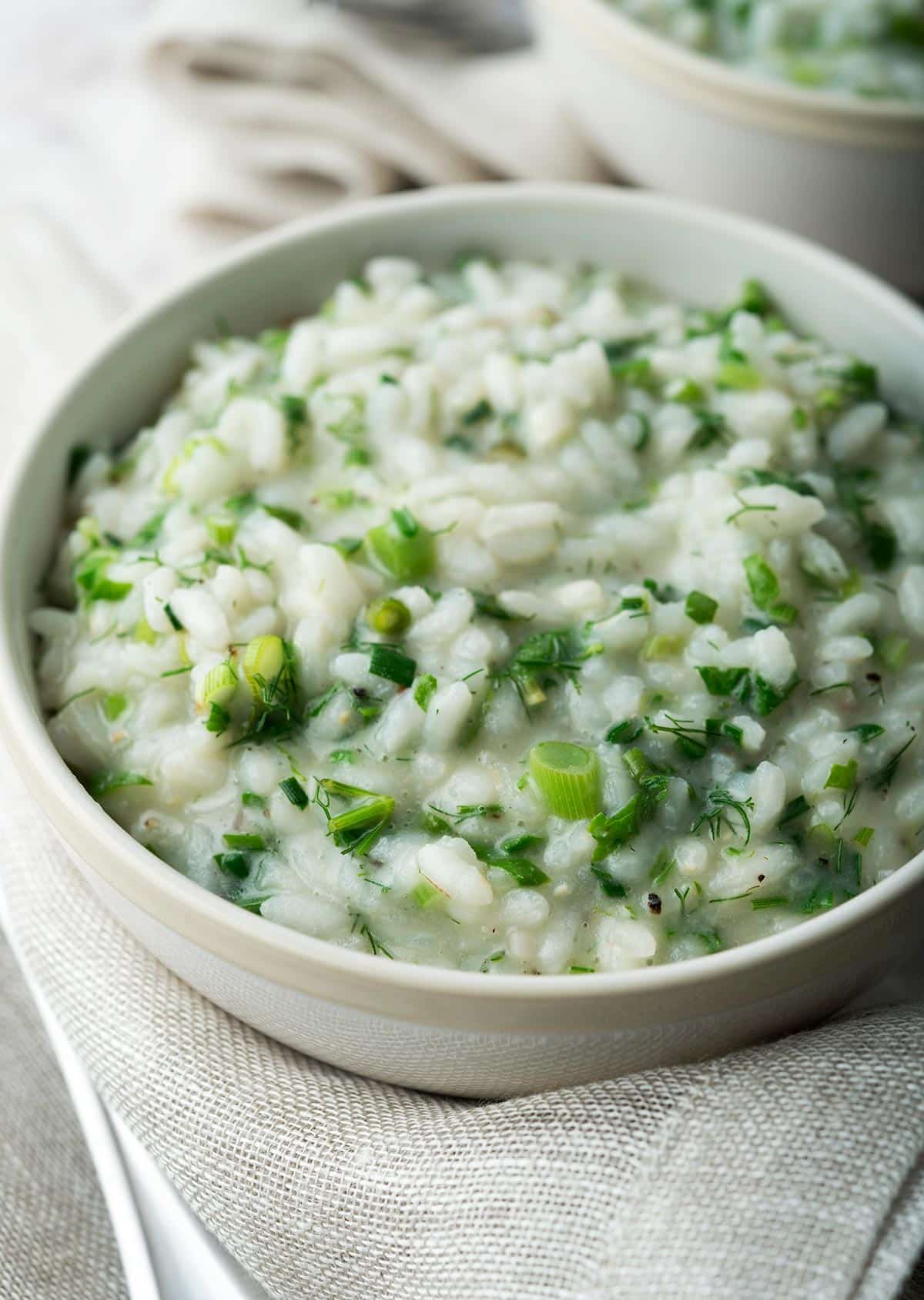 Other ramps recipes using just the leaves feature them in the place of onion greens, such as:
As I mentioned above, if you have the bulbs, you will want to treat the very young ones like the white parts of scallions, and the older ones the same way you would use boiling onions or cipollini onions.
Some good ramps recipes using the bulbs would be a chicken or grouse stew in the style of French coq au vin, or a Greek stifado.
I am also a huge fan of pickled ramps.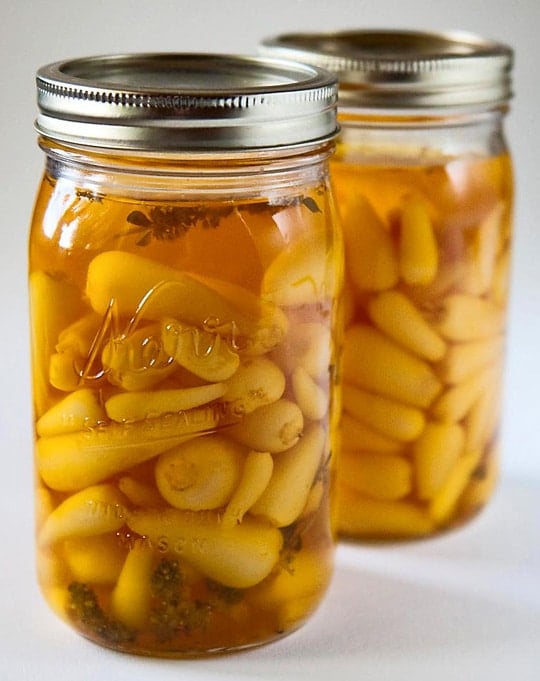 One other cool ramps recipe is an Italian one called agrodolce, or sweet-and-sour. You can do this to any sturdy vegetable, from ramp bulbs to pearl onions, small turnips, carrots, parsnips, and even things like cauliflower. It is a great accompaniment to grilled poultry or fish.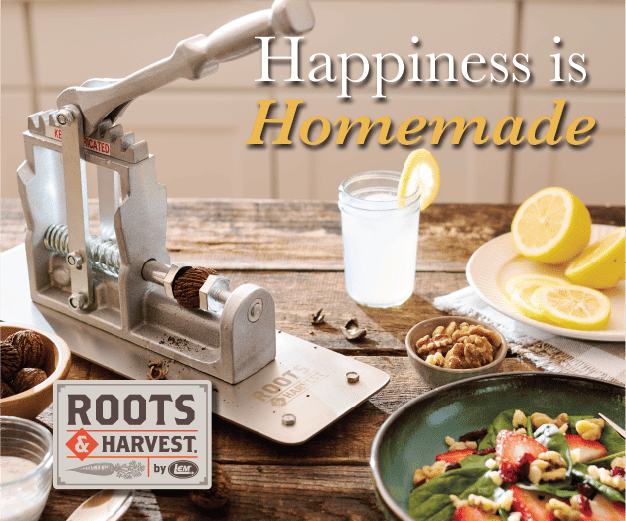 The dish is pretty straightforward. Regular olive oil, no need for the expensive stuff, some decent honey, and decent vinegar. I really like what sherry vinegar does for this dish, but you can use other vinegars.
Once made, your sweet and sour ramps will keep a week in the fridge. Serve them hot or at room temperature.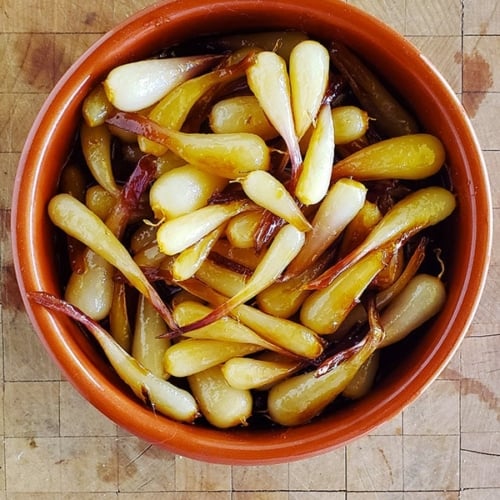 Sweet and Sour Ramps
You can use any spring or pearl onion here, or young "regular onions." This is a good side dish either hot or at room temperature.
Ingredients
1/2

pound

dozen ramps or pearl onions

Salt

3

tablespoons

olive oil

3

tablespoons

white wine or sherry vinegar

3

tablespoons

light-colored honey

Black pepper for garnish
Instructions
Clean the ramps or pearl onions and remove the leaves or green parts; use them for another recipe.

If you are using pearl onions, boil them for 5 minutes in very salty water before proceeding. This softens them.

Saute the ramps in the olive oil over medium-high heat until they brown, about 5 minutes.

Add honey and vinegar and swirl to combine in the pan. Turn the heat down and simmer until the liquid reduces to a glaze, about another 6 to 8 minutes.

Serve hot or at room temperature with some fresh black pepper.
Nutrition
Calories:
177
kcal
|
Carbohydrates:
21
g
|
Protein:
1
g
|
Fat:
11
g
|
Saturated Fat:
1
g
|
Sodium:
2
mg
|
Fiber:
1
g
|
Sugar:
15
g
|
Vitamin A:
964
IU
|
Vitamin C:
7
mg
|
Calcium:
34
mg
|
Iron:
1
mg
Nutrition information is automatically calculated, so should only be used as an approximation.