Pickled Ramps
April 30, 2015 | Updated July 11, 2022
As an Amazon Associate I earn from qualifying purchases.
Pickled ramps. Oooh yeah… Crunchy, sweet-and-sour, just a little pungent. What's not to love? Fresh young ramp leaves don't have an overpowering smell, but ramp bulbs sure do: It's a big garlicky-oniony smack in the face. But these pickles are so damn good.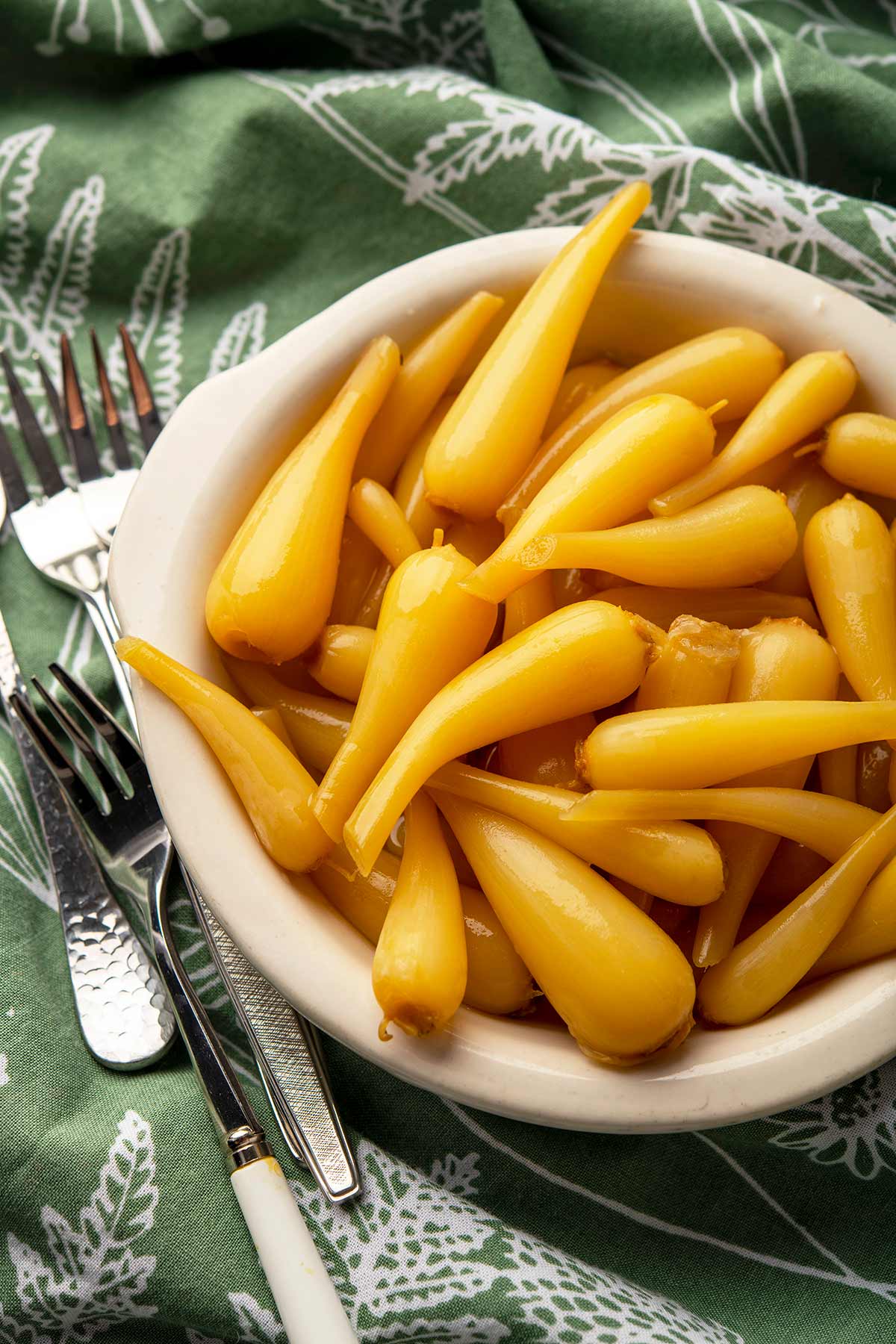 And pretty, too. I came up with the flavors for these pickled ramps after reading a reference to a pickle made in medieval Persia that used honey and saffron and "aromatic herbs." I reckoned that'd be delicious, so I developed this recipe. Saffron is expensive, however, so if you can't find it, sub in a little turmeric. Even curry powder will do in a pinch.
Ramps, Allium tricoccum, live mostly in the East and Midwest. You can find a general map of where they live here. You collect them in springtime.
But don't worry if you don't have ramps where you live. Any large wild onion bulb will work. There are big wild onions in Texas, here in the West — nodding onion bulbs are great for this — and even the ubiquitous "lawn onion" of the East Coast can set decent-sized bulbs. And of course you can use store-bought pearl onions or cippolini onions.
You can buy ramp bulbs fresh or frozen online, too.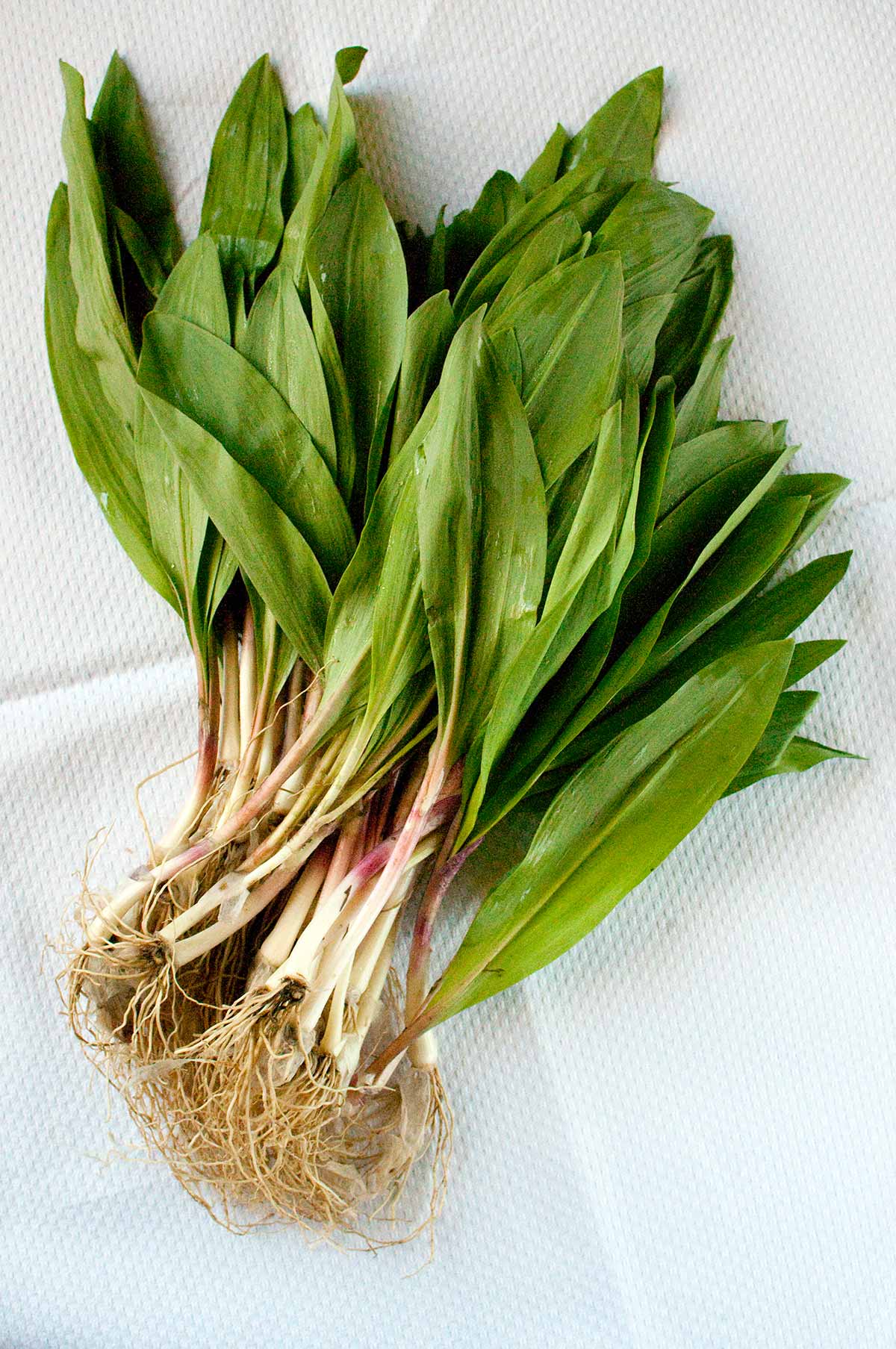 A word on sustainability. It is true that ramps are being overharvested in some places, but that does not mean that eating ramp bulbs or making pickled ramps is somehow unethical. But you need to be aware that it takes the plant years to grow large bulbs, and that — obviously — pulling the plant kills it.
There are several answers to this.
First, if you are picking ramps on private land, zero in on the largest plants in the patch; ramps grow in huge swaths in moist forests. When you pull, there will be bulblets around the large bulb. Replant those bulblets.
Second, if you are buying ramps you need to be sure that the seller is harvesting sustainably. They need to be harvesting more or less in the way I just described above.
I mostly use my pickled ramps as a snack, but they are wonderful on a charcuterie plate, chopped as a relish for hot dogs or brats, sliced in half and added to a salad or pasta, and I've even quartered the bulbs and used them in tacos.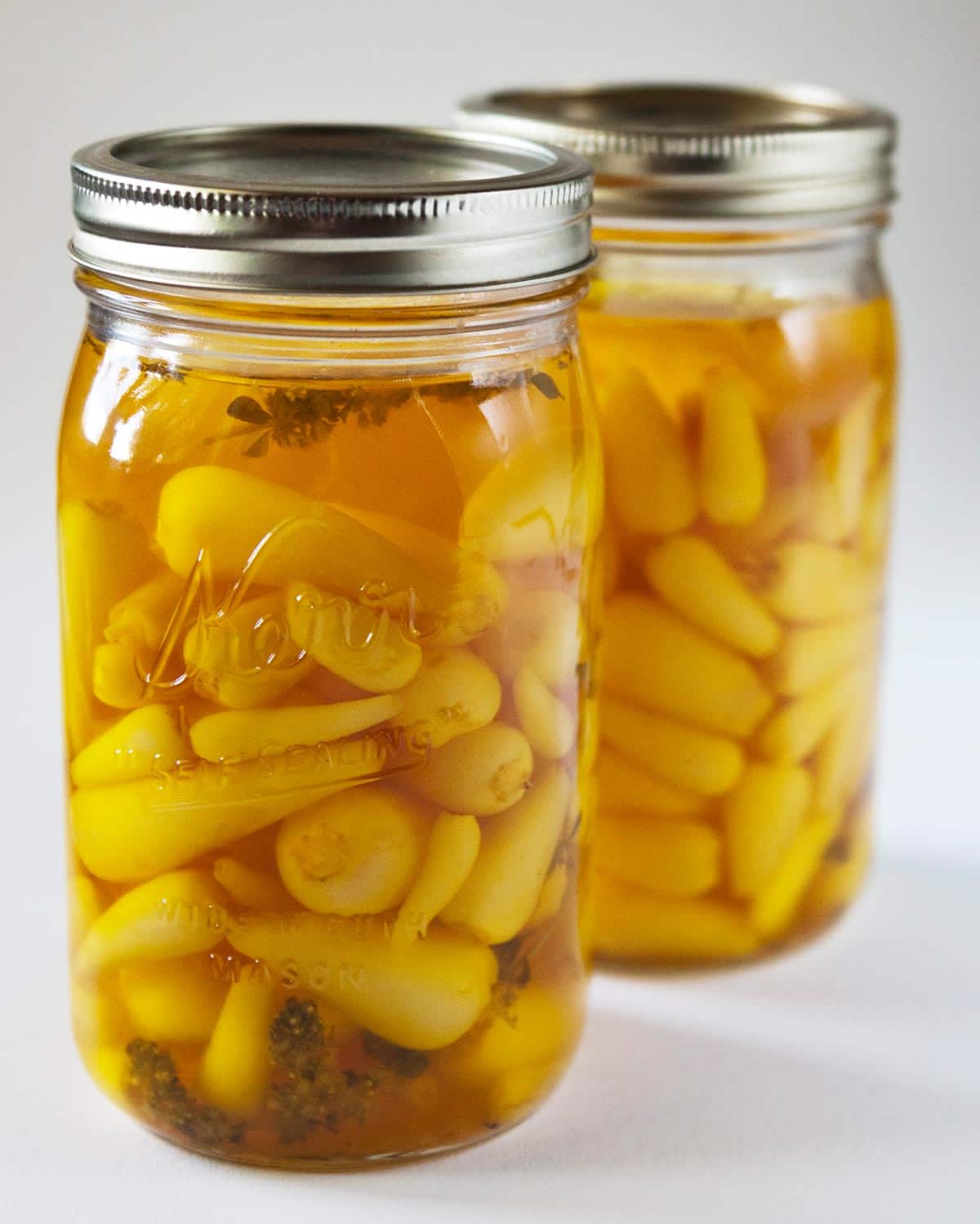 Once made, pickled ramps keep a long time in the fridge. I've had jars last more than a year. Also, while this recipe includes instructions for proper canning in a hot water bath, you can simply store your ramp pickles in the fridge. I find they keep just as long, although you can't store them at room temperature without proper canning.
You'll need to wait at least a week before eating these pickles if you are using large ramp bulbs. Smaller onion bulbs can be eaten after 48 hours.
If you are looking for other ramp recipes, I also make a ramp pesto, pasta dough using pureed ramp leaves, and a damn good ramp risotto.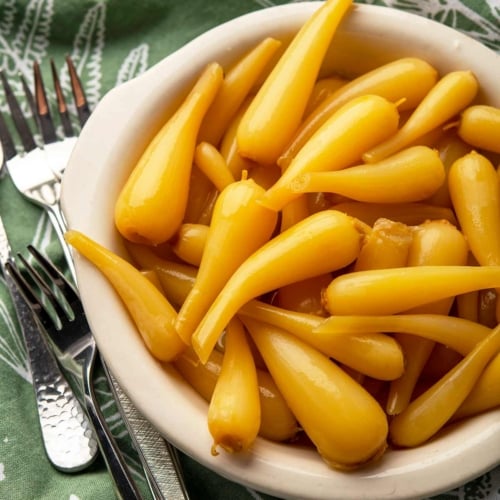 Pickled Ramps
As I'd mentioned, ramp bulbs are ideal here, but any small onion bulb will work. Use your ingenuity. The flavors here are sweet-and-sour, and you can in fact taste the saffron. Use turmeric or curry powder if you can't get saffron. This recipe makes about 2 pints.
Ingredients
1 1/4

pounds

of ramp bulbs,

garlic cloves or pearl onions

1/2

teaspoon

saffron

2

cups

distilled or white wine vinegar

1

cup

water

2

tablespoons

honey

1

sprig of fresh thyme

1

tablespoon

kosher salt
Instructions
Put the thyme sprig in a clean quart jar. Make sure you have an unused lid for the jar; they only seal properly once.

Get your canning pot ready. Put a layer of old canning jar rims on the bottom of the pot, or a vegetable steamer -- something to keep the bottom of the jar off the bottom of the pot. Pour in enough hot tap water to cover the jar by about 1 inch. Put it on your most powerful burner and kick the spurs to it.

Meanwhile, pour the vinegar and water in another pot and crumble the saffron into it. Pour the salt in and turn the heat to medium-high. Once the vinegar mixture is hot, pour in the honey and stir to combine. When the vinegar mixture is simmering, add the ramp bulbs and boil 2 to 3 minutes.

Pack into the jar, making sure to not overfill -- there's a line on the jar marking the proper headspace. Wipe the rim of the jar with a clean cloth or paper towel and seal.

Submerge the jar in the boiling water of the canning pot for 10 minutes. Wait at least 1 week before eating. Sealed, the pickles should last a year. Refrigerate after opening.
Nutrition
Calories:
28
kcal
|
Carbohydrates:
6
g
|
Protein:
1
g
|
Fat:
1
g
|
Sodium:
350
mg
|
Fiber:
1
g
|
Sugar:
3
g
|
Vitamin A:
482
IU
|
Vitamin C:
3
mg
|
Calcium:
19
mg
|
Iron:
1
mg
Nutrition information is automatically calculated, so should only be used as an approximation.