As an Amazon Associate I earn from qualifying purchases.
I am here to tell you that freshwater drum, also called gaspergou, are good to eat. They are not overly different from their saltwater cousins, and, when treated right, are great table fare. Here are some tips on cooking freshwater drum, along with some freshwater drum recipes at the end.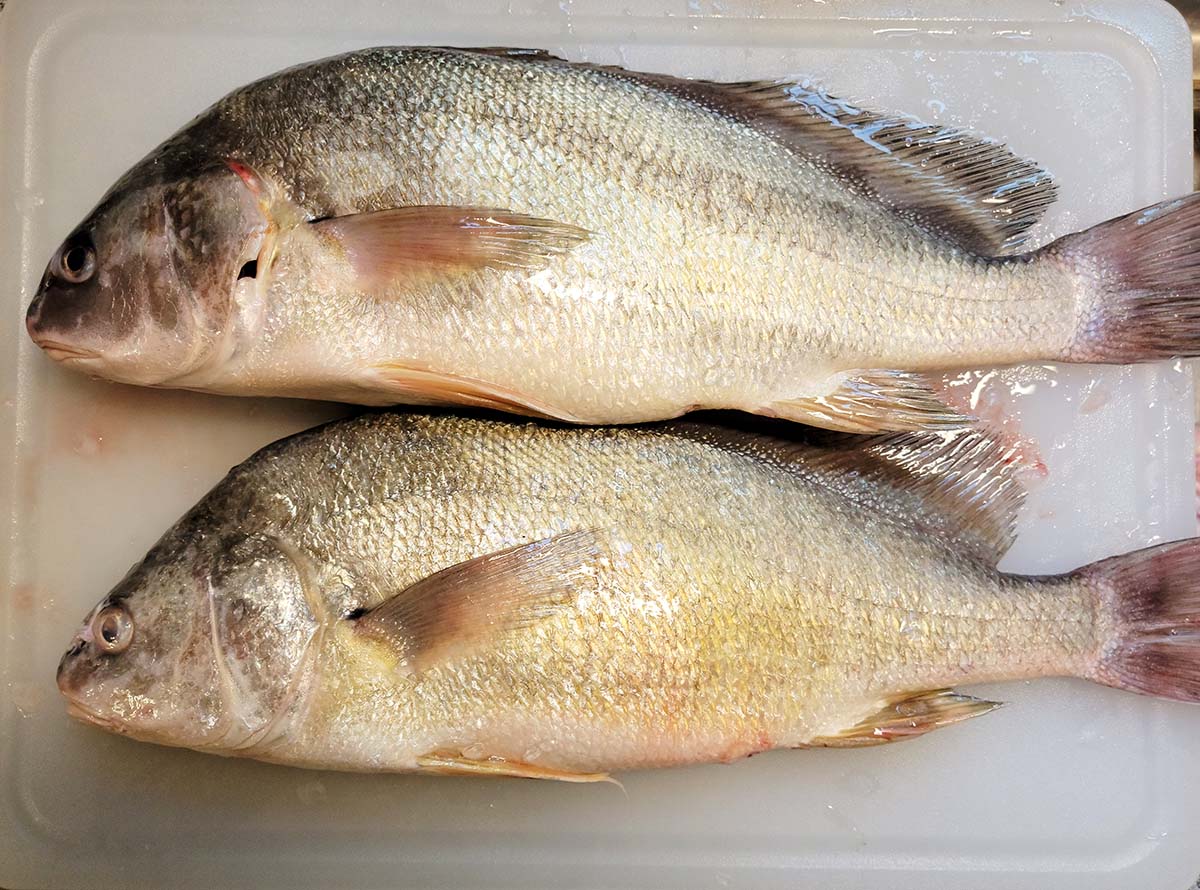 Aplodinotus grunniens, called sheephead by many, is the only freshwater member of the drum family in America, and is widespread and abundant. I've caught them as far apart as Manitoba and Louisiana, and in the Great Lakes as well as rivers.
No one ever told me that eating freshwater drum wasn't a thing, so when I first started catching them in Minnesota back in about 2002, I simply cooked them like what they looked like to me — kinda like a really big porgy, or an oddly shaped croaker.
Turns out they are cousins to croakers, as well as redfish and black drum, among other species. When I learned that all those years ago, I simply treated them like other drum in the kitchen.
freshwater drum diet
Diet affects flavor, so it's worth knowing. Gaspergou love shellfish when they can get them, especially zebra mussels and other small, freshwater bivalves. They also eat a lot of crawfish when they're around.
Early in their development, freshwater drum primarily eat insects; this is also a big-ticket item in springtime for all sized fish. Once the summer hits, they often switch to fish, notably gizzard shad. This can make sheephead noticeably oily — great for smoking.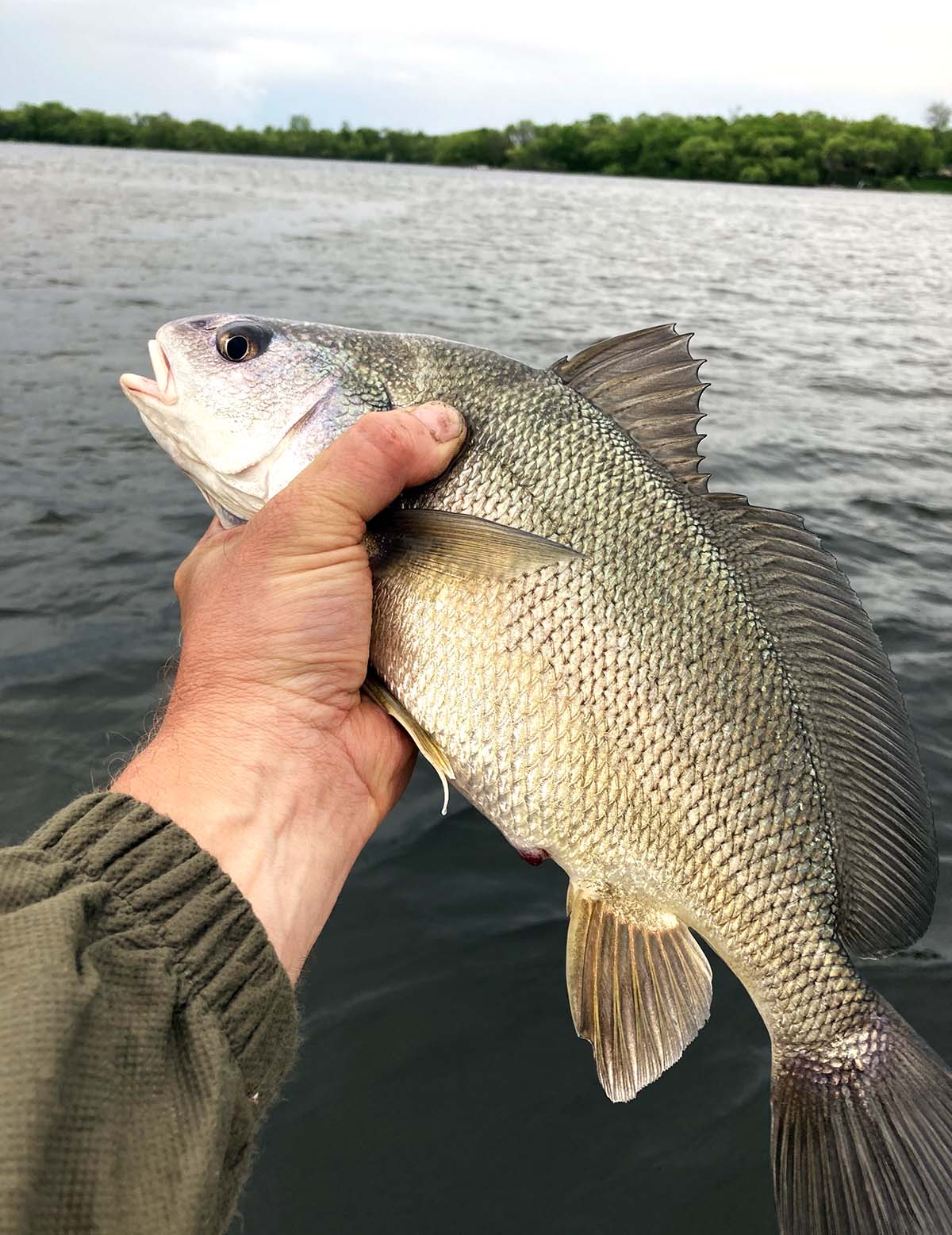 Prepping Gaspergou
Over the years, I've noticed that eating freshwater drum has become more popular, and I suspect that's because more anglers are prepping them with care. First and foremost, gaspergou can get mushy if they're allowed to heat up after the catch: So bring ice!
But if you forgot ice, keep them alive in your boat's live well, or on a stringer, until you get ready to go home.
The next step is to bleed the fish. This is important, because bleeding keeps the meat white and clean, and helps prevent it from getting soft. Simply use your fingers, a knife or shears to cut the fish's gills, then put them in a bucket of water or over the side on a stringer to bleed out for about 15 to 20 minutes. Then ice them.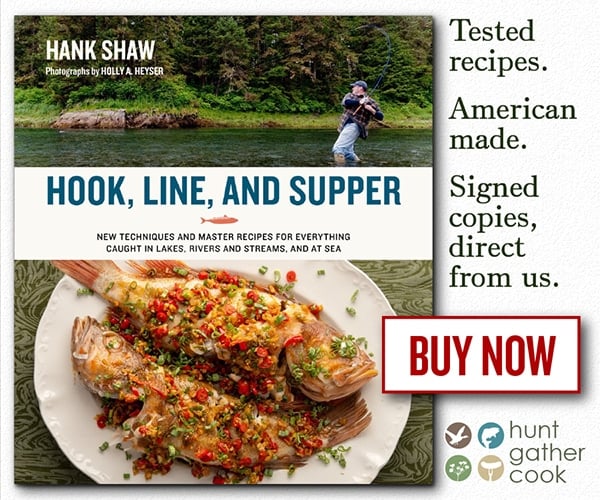 Cooking freshwater drum depends on their size. Large ones can be filleted like any other drum, porgy, or bass-like fish; gaspergou have large, heavy ribs so you might want to use shears to get through them; otherwise you will dull your knife. They do not have any "extra" bones like pike or carp.
Smallish sheephead are best cooked whole, scaled and gutted, with the gills cut out.
Large freshwater drum fillets can be kept scales-on for a version of the classic Louisiana dish redfish on the halfshell, which is normally done with the saltwater red drum. The scales offer protection from the heat of the grill, and since you never flip the fish in this recipe, it comes out perfect.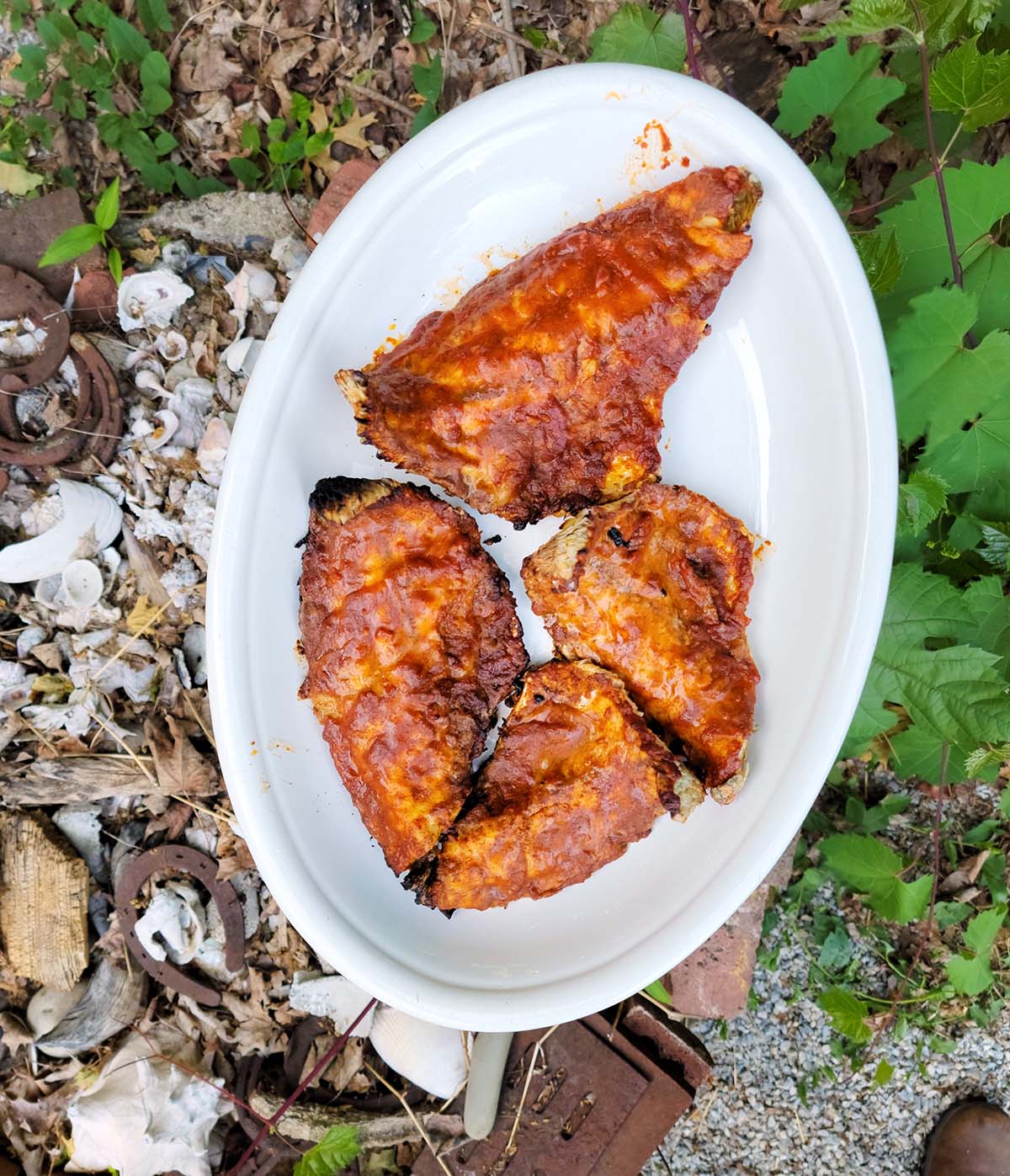 freshwater drum texture
If you've prepped them correctly, the texture of freshwater drum can be very firm, firmer than most other freshwater fish. I liken it to grouper or even sturgeon.
This has lead some cooks to cut the fillets into strips and simmer them — sometimes in 7-Up, like burbot — and serve them as "poor man's shrimp." I don't love this recipe, because while the fish is OK, it's really not very shrimp-like. I prefer other methods, detailed below.
You can cook freshwater drum like any other fish, but keep in mind it won't be as tender and flaky as, say, a walleye. Think firm and meaty.
freshwater drum recipes
My favorite ways of eating freshwater drum are grilling and smoking. While you can fry sheephead, they are often so firm it can weird some people out if they're expecting, say, the texture of fried catfish.
If you do fry gaspergou, use the method I use for fried flounder, which is a pretty standard flour-egg wash-breadcrumb dredge. This helps the breading stick to the fish.
Simmered and stewed dishes take advantage of drum's firmness, however, so use freshwater drum in any fish stew you want, and especially in place of catfish in my catfish courtbuillon recipe.
The following are all recipes that will work well for freshwater drum: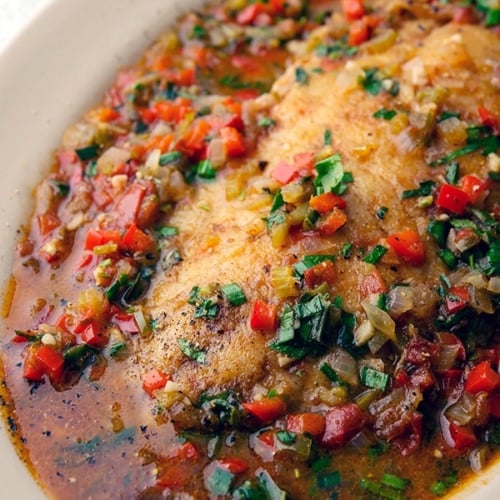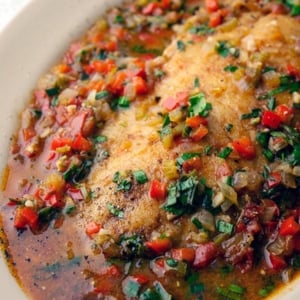 Courtbuillon
This is a lighter, slightly more refined version of the traditional Cajun dish. See above for fish substitutions if you don't have catfish. The sauce reheats well, but the fish needs to be eaten as soon as it's been sauced. Served with simple steamed rice.
View Recipe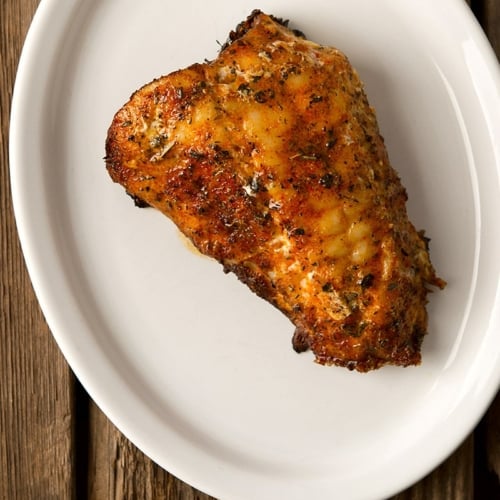 Grilled Fish on the 'Half Shell'
Classic Louisiana redfish on the half shell, which can be made with a variety of fish species.
View Recipe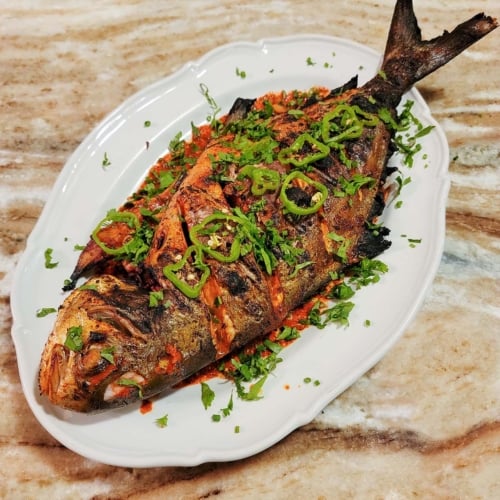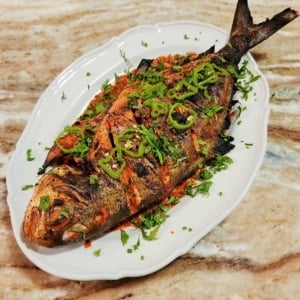 Mexican Grilled Whole Fish
Grilled whole drum or pompano or other fish, marinated in an annatto-based sauce from southern Mexico, then grilled.
View Recipe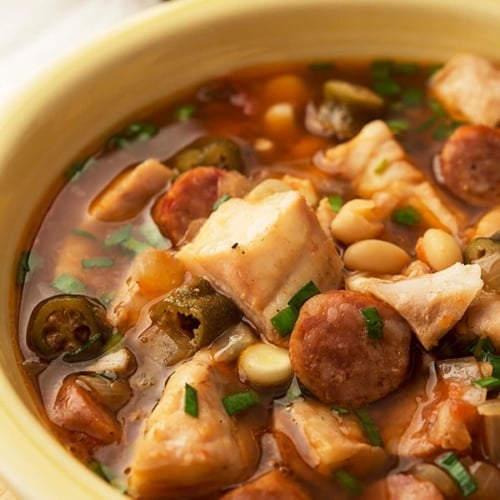 Southern Fish Stew
I made this with sheepshead, but you can use any fish that is firm, freshwater or saltwater. If you can't find Conecuh, use whatever smoked sausage you like.
View Recipe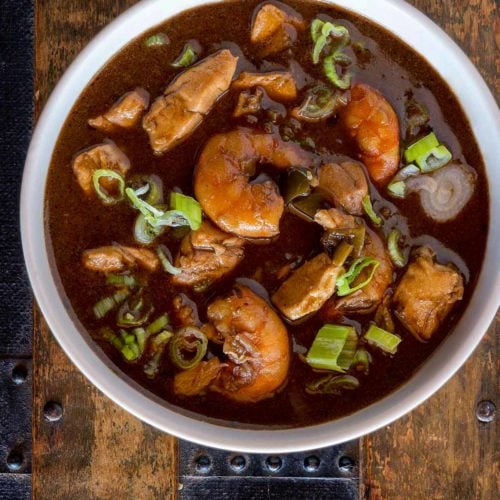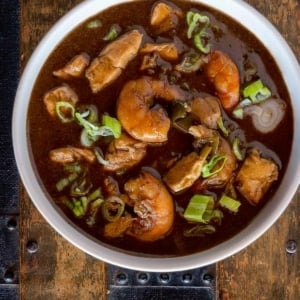 Seafood Gumbo
This is a rich seafood gumbo that can be made with whatever combination of seafood suits you. I'd choose shrimp and/or crab, plus some fish. Smoked fish or smoked oysters is a good choice. too. You need to make a broth for this recipe. Use this crab broth recipe, adding fish bones or shrimp shells to it if you have them. 
View Recipe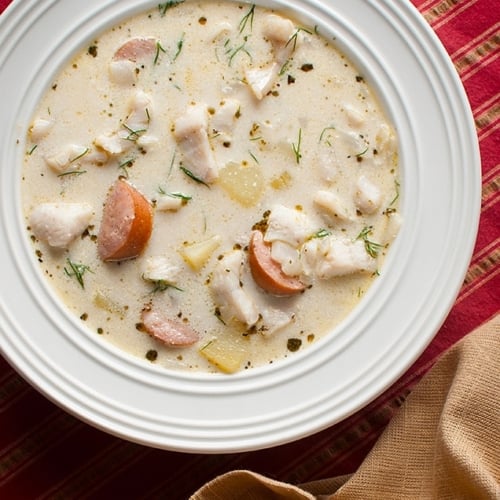 Lake Erie Chowder
A great chowder focusing on the flavors of the Lake Erie region. Perch, walleye and freshwater drum are all great candidates here. Be sure to use smoked sausage.
View Recipe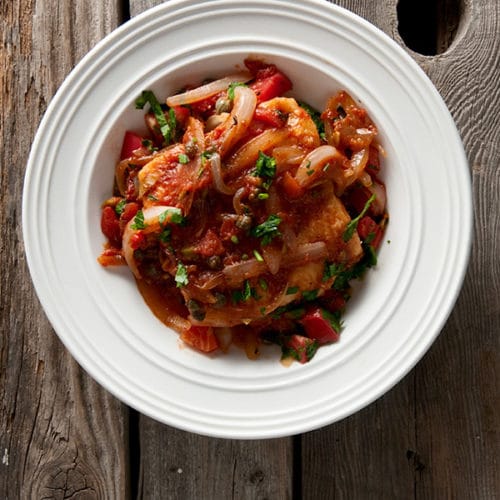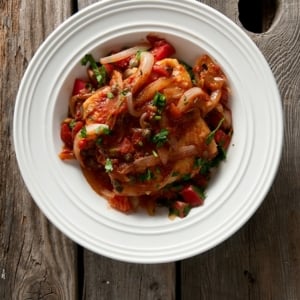 Calabrian Fish, 'Glutton's Style'
This is not quite a sauce, not quite a stew. It's a piece of fish, floured and seared in olive oil, briefly stewed with seared onions, tomatoes, capers and green olives. Damn good. Have lots of good crusty bread around when you serve to get all that sauce.
View Recipe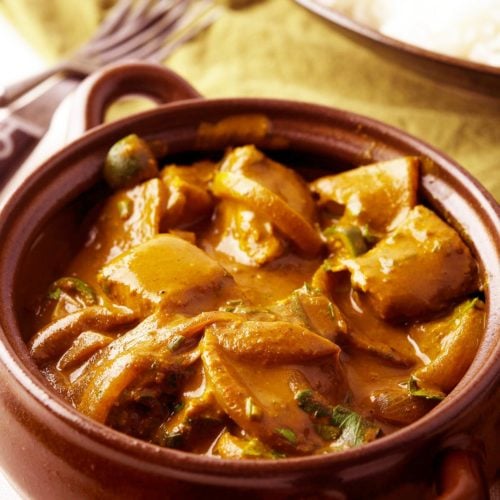 Goan Fish Curry
You can use any firm fish here. There are a few unusual ingredients here, like the fenugreek and the tamarind. Fenugreek will be in most spice sections of larger supermarkets. It adds a lot and I recommend you look for it at least, although you can leave it out.
View Recipe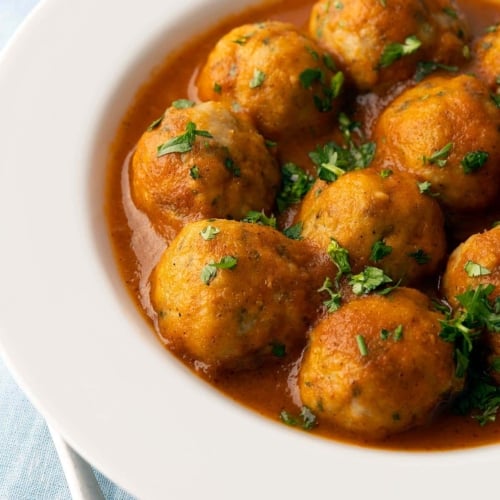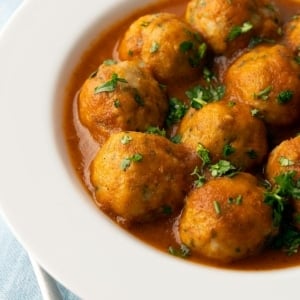 Mexican Fish Balls
These fish balls can be made with most fish, and can either be deep fried at 350°F until golden brown, or poached in salted water and then served in a light chile-tomato broth.
View Recipe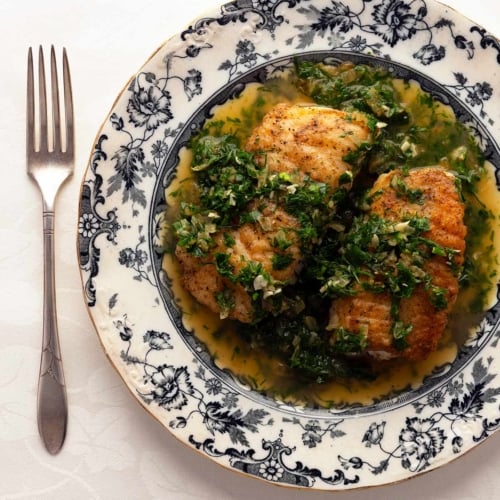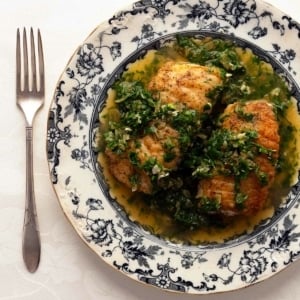 Fish with Spanish Green Sauce
Hake is traditional for this recipe, but any firm fish works with this fresh, herby sauce, including freshwater drum.
View Recipe
If you liked and of these recipes, please leave a ⭐️⭐️⭐️⭐️⭐️ rating and a comment below; I'd love to hear how everything went. If you're on Instagram, share a picture and tag me at @huntgathercook.