As an Amazon Associate I earn from qualifying purchases.
I don't know about you, but I am looking for a silver lining to all this. And I think I've found one.
Many of you reading this are under orders to "shelter in place," or some version of that. Stay home, keep your distance from others, etc. In some places, even the outdoors is being restricted. I'm not going to lie: I've been more than a little down about it, not to mention the loss of my friend, Ragnar the Cat.
Until last month, I hadn't realized how much I really needed to be around my fellow humans; I had considered myself vaguely anti-social, before the world as we knew it ended a few weeks ago. Apparently not. But the reason I thought of myself that way was because I really, truly enjoy puttering in my kitchen alone, tinkering.
This is the silver lining. This may well be the best time in your life to learn new skills in the kitchen (and elsewhere, for that matter). We're cooped up. We're more or less forced to cook all our meals at home, although I will say as a side note that if you're a regular at a locally owned restaurant, it is vital that you support them during these tough times.
Before you jump into something with both feet, do yourself the favor of sitting on your porch or living room or wherever, with relaxing music or nothing at all, and just thinking about who you want to be on the back end of all this, at least from a culinary perspective.
Do you want to finally become a decent baker? Learn to pickle things? Cure meat? Make tortillas from scratch? Nail that broth you've been playing with over the years?
Think about some kitchen skill you don't fully possess, or possess at all, and think about starting your journey toward mastery of that skill.
I do this, to varying degrees, all the time. It's become my job. Part of my mission here at Hunter Angler Gardener Cook is to learn new skills that are useful in the worlds of hunting, fishing, gathering, gardening and cooking, and to then pass them on to you as best as I am able.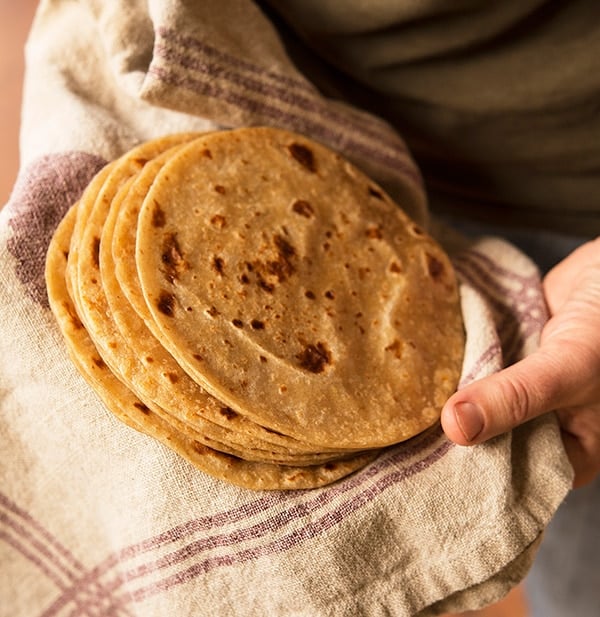 Most recently, I spent hours and hours and hours learning how to make both flour tortillas and corn tortillas from scratch. I've done my 10,000 hours cooking duck breasts, and making pasta, butchering wild game and fish, and curing meat.
I've made wine for almost 30 years. I've recently starting brewing more beer. I know how to make vinegar, ferment vegetables and make fresh sausages.
I tell you all this not to thump my chest, but to offer you my services if these skills are something you want to acquire. Every link above leads to tutorials I've worked very hard on, and every day I answer questions from you, on a sometimes dizzying array of topics, either here, or on Instagram or the Hunt Gather Cook group I run on Facebook.
It doesn't matter if you're inept in the kitchen or a Michelin-starred chef, we all can learn new things that will make us better cooks on the other side of this weirdness. If you are a chef reading this, there is no better time for research and development. I know. Your business has been crippled. It may not survive. But you will. Tinkering in the kitchen will, at the very least, take your mind off this disaster and give you something positive to hang onto.
If you're not a chef, the same applies, really. Pull that Italian cookbook off the shelf and read it, again or for the first time. You'll not only be taken to a faraway land, but you will also see that Italian food is, in many cases, perfect for times like these. A few ingredients, treated well, presented simply.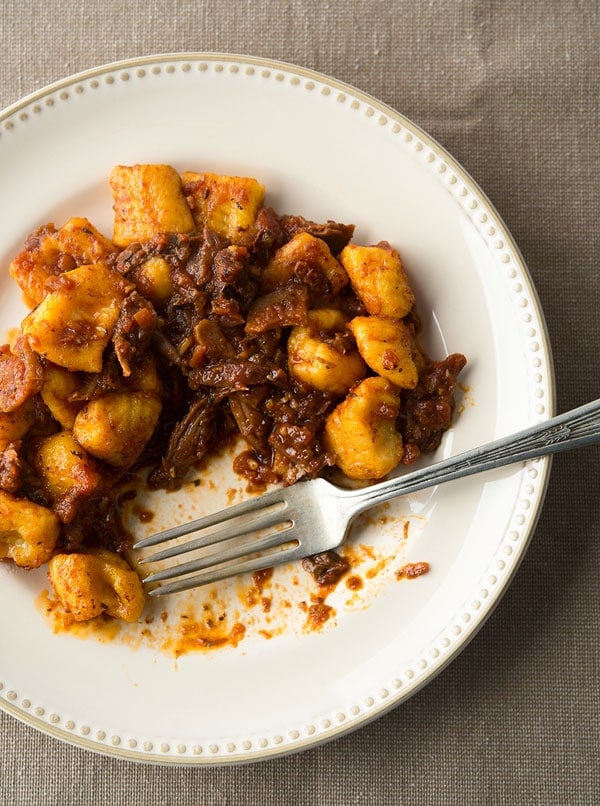 And it's not just the Italians. The Greeks are masters of simplicity, as are the Scandinavians. And as elaborate as a Oaxacan mole might be, Mexican food hinges on simple, basic staples like corn, beans, squash, tomatoes and chiles.
It's spring. Time to garden. Maybe expand your garden this year. I did. Or start one. Grow more of your own vegetables, varieties you can't get at the farmer's market or store. Plant a fruit or nut tree. Start composting. Feel the earth between your fingers.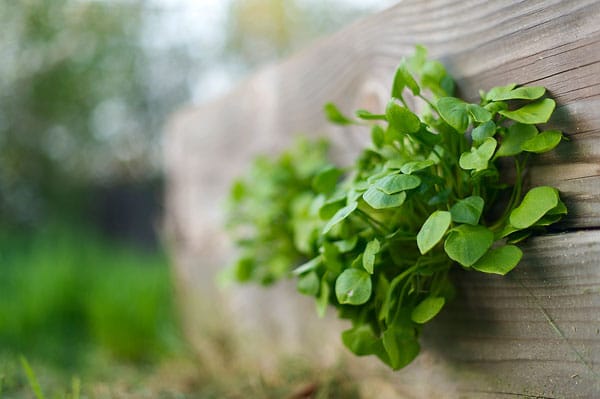 All of these things are positive, productive tasks you can do while stuck in semi-isolation. They will take your mind off the grim realities of life under the Dread Disease and propel you forward, giving you purpose while you — and I — wait this out.
And when it's all over, you'll be a better person because of it. And I'm here to help you get there.
The Quarantine Chronicles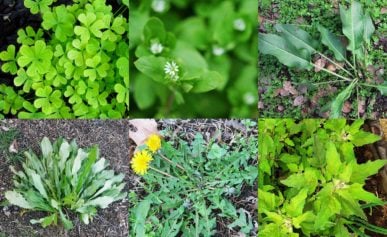 Edible Weeds: Eat Your Lawn
The best place to find edible wild plants might be no further than your own yard.
Read More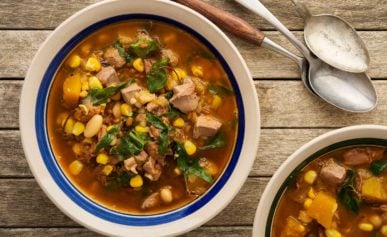 Making Stew with What You Have
Sometimes you have to make substitutions these days, and there is no better place to freestyle than in the stewpot. Here's how to build a better stew.
Read More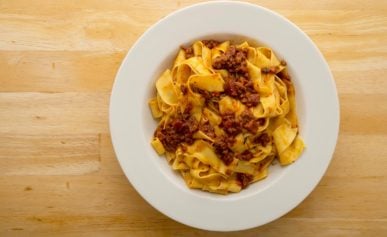 Black Mood, Red Sauce
It hasn't all been sunshine and light these days. Our little family suffered a death recently, and its inevitability turned me inward, to that dish that gives me solace when all around me is black.
Read More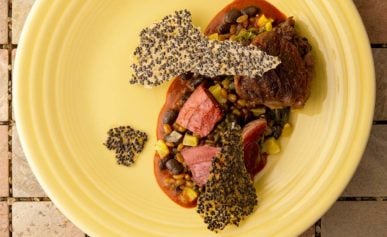 Time and Place on a Plate
When you can get out into the world again, do so with new eyes. Seeing what is around you when you hunt, fish or gather can inspire beauty on the plate.
Read More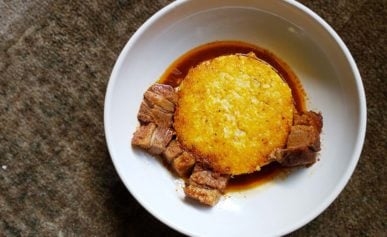 Wasting Less, Living Better
Being thrifty in these times is a necessity. Here's how I stretch and innovate in the kitchen using what I have handy.
Read More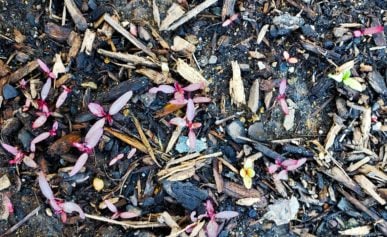 Support the Volunteers
In the garden, which for many of us is a place of solace these days, you will often find useful plants just growing, here and there. Consider supporting them.
Read More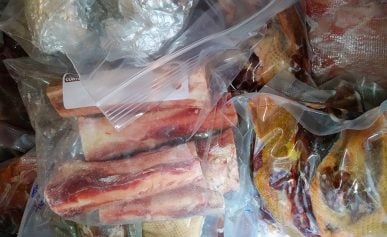 How to Salvage Freezer Burned Meat
When you can't go to the store that often, you look into the depths of your freezer. Sometimes you don't like what you see. Here's how to deal with ancient frozen bits.
Read More