As an Amazon Associate I earn from qualifying purchases.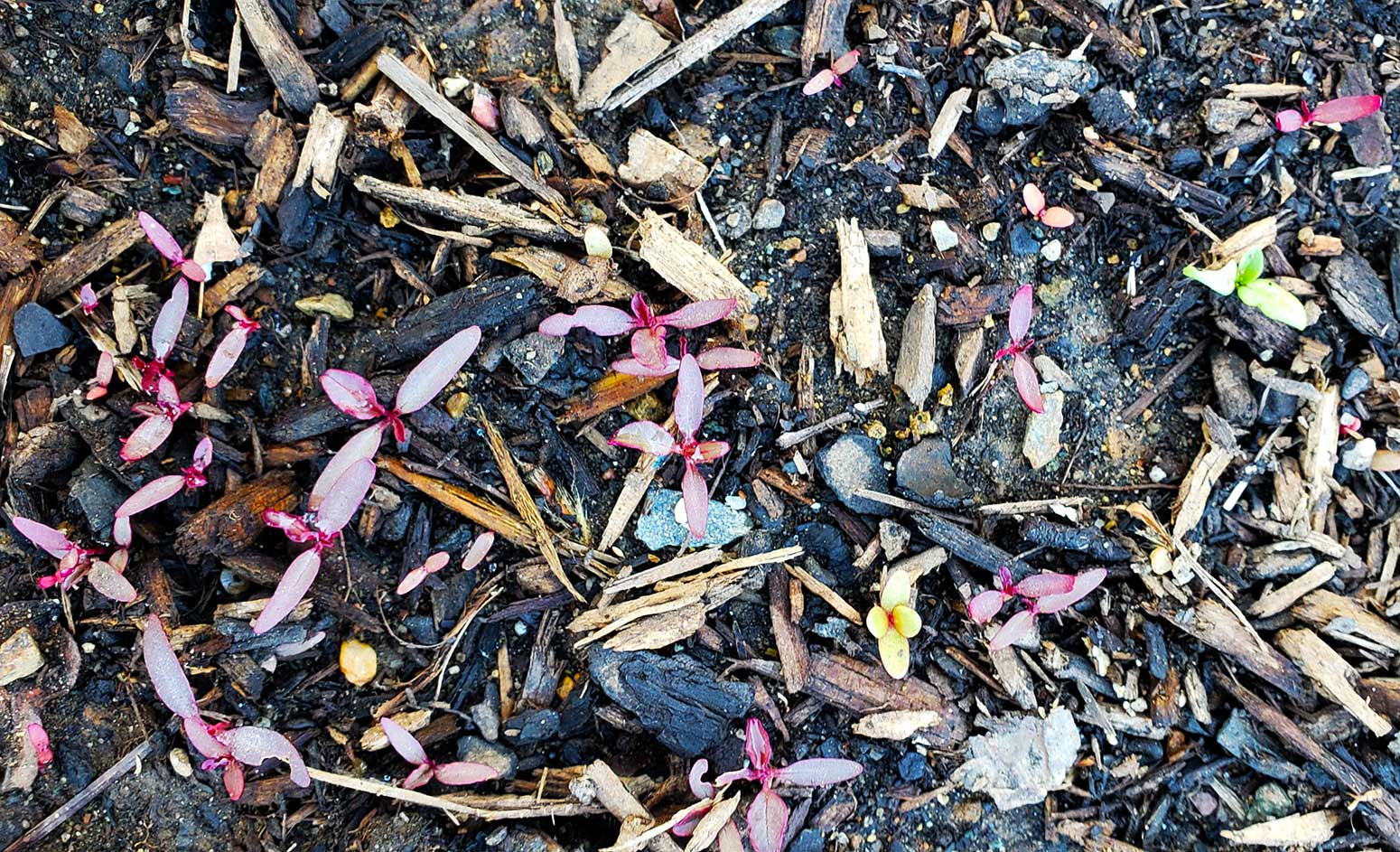 Grids, rows, straight lines. These are the hallmarks of most gardeners, at least here in the United States. And while I will grid out my garden beds, there are always gaps, aberrations. Blame the volunteer plants.
Volunteers are one of the joys of spring. They are an indicator of the vitality of your soil, they let you know you'll have more of whatever that plant is this coming season, and they will tell you when to plant their cousins. See a bean sprouting? Then you know it's OK to plant beans.
Every morning I survey my little garden for seedlings. I've grown to know them well, even by their cotyledons, or baby leaves. Color, shape, sometimes just how they shine in the morning light, most become young friends.
Most. Not all volunteer plants are friends.
Even the slightest hint of Bermuda grass, which is the Devil in plant form, gets rooted out on the spot — even if it means killing a good volunteer. Bermuda grass is evil. It must die. I tend to get few other truly awful volunteers in my garden beds, although various other grasses and forbs will give it a go, prickly lettuce chief among them.
Other unwanted volunteer plants are either those who decide to grow too close to a favored plant, like a bean sprouting an inch from a pepper seedling, or those that sprout with, well, exuberance. I just picked out about 100 tomatillo seedlings this morning. I didn't kill them all, however. I left some of the strongest to transplant later. More on transplanting in a bit.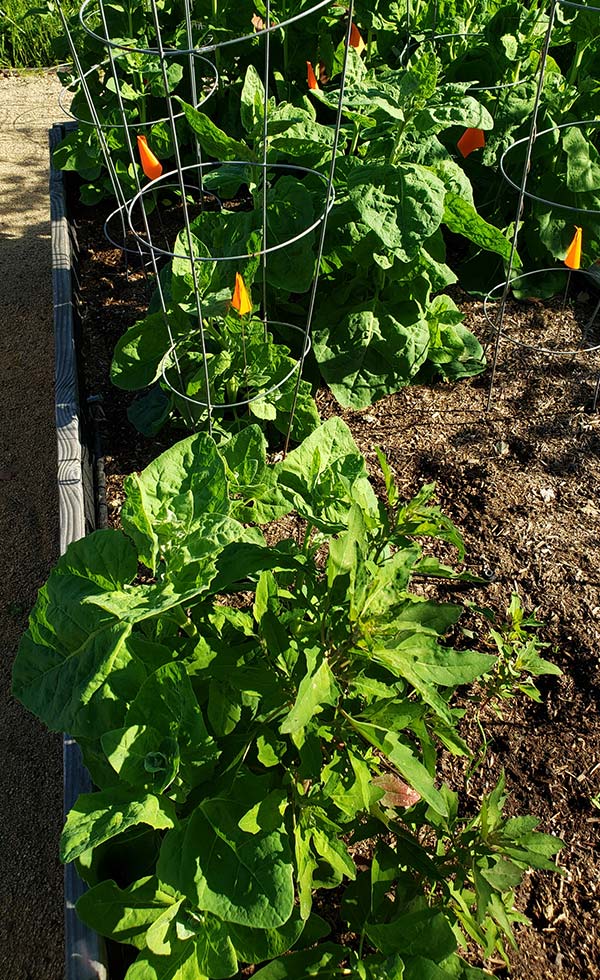 Thinning is another key part of managing your volunteers. I basically play knockout with them. Who is winning? Let the strongest survive. I have scads of a Tarahumara orache growing all over the garden. I've let it because it hits its stride far earlier than the peppers and tomatoes that will follow it, and because it is both pretty and delicious.
But when they crowd themselves, I thin them and eat the seedlings. The survivors thank me in their own quiet way.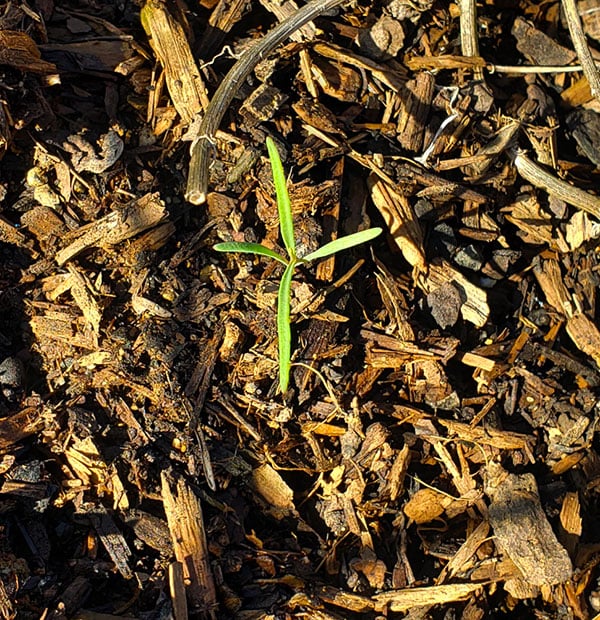 Occasionally some of your volunteers will be especially coveted, like the agretti and pipicha I spotted this week. Both are from plants whose seed is hard to source, and both are plants I love having around. So my regularly scheduled garden programming is happily interrupted by their appearance.
Another category of volunteer plants are those who can live comfortably with their neighbors. Purslane and lambsquarters are two main ones in my garden. Purslane is basically a groundcover and will act like a living mulch for other plants… until I pick and eat it. Lambsquarters can get big in lush soil, but they're more tall than wide, and beans seem to like them enough to use as scaffolding.
Let's talk about the elephant in the room: Volunteer tomatoes.
Volunteer tomatoes are arguably the most common type of volunteer plant, other than perhaps the dreaded volunteer squash or melon. Beans, too.
All three suffer the same problem: These plants are, well, promiscuous and will cross with themselves randomly and wildly. Peppers will do this to some extent, too. But the tomatoes and various curcubits are the worst. If Bermuda grass is evil in plant form, these plants are Forrest Gump's box of chocolates: You never know what you gonna get.
Solve this dilemma by growing only one variety of said plant. Find your beloved squash and stick with it. Beans and peppers are easier, since the various species won't cross with each other. Tepary beans won't cross with "regular" beans, nor will they with runner, lima or fava beans.
Capsicum annum doesn't easily cross with C. frutescens or C. chinense, and nothing seems to cross with C. pubescens. So if you vary your bean plantings, and space out your peppers, you have a good chance of keeping things true to type, so any volunteer plants you find will be, at least in theory, good to go.
Or you can let The Fates decide and go for it. I did that with a tomato seedling last year. I had no idea what it was. All I knew was that it was strong. Very strong. Stronger than any seedling I'd nursed and doted over. So I let it live.
This tomato grow nondescript round, red tomatoes of nondescript size. They were OK. But man, there were so many of them! I managed to jar a gallon of sauce from that one plant. A happy accident. These happen often.
Your main problem with volunteers is that they typically sprout where their parents used to live. And in many crops, this is not ideal. While I try to practice good crop rotation, my garden is heavy on the solanaceae family (tomatoes, peppers, eggplant, etc.) so I compensate by heavily working the soil in the offseason, and by growing beans in winter. It's not perfect, but it works.
That said, if peppers and tomatoes are volunteering where I am not growing them that year, I will transplant them. These species do fine as transplants, and while it is true that they chose their place to thrive — a choice I try to respect as much as possible — they'll be OK moved a few feet.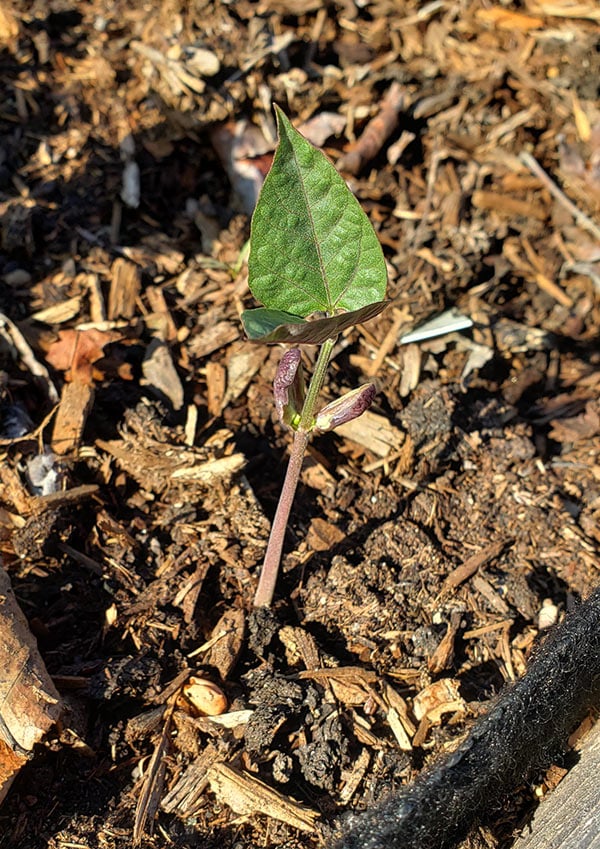 In general, volunteer root vegetables like carrots, melons, beans and peas, and most things in the carrot family (dill, cilantro, parsley, anise, etc.) don't like to be transplanted.
I love this whole process. It means that my garden has agency of its own, a path that, even if I were gone, it would follow. It will live and breathe without me, but with me it is stronger. And so am I.
The Quarantine Chronicles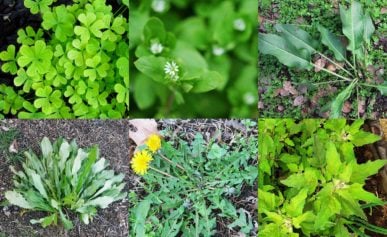 Edible Weeds: Eat Your Lawn
The best place to find edible wild plants might be no further than your own yard.
Read More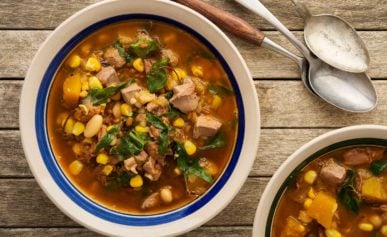 Making Stew with What You Have
Sometimes you have to make substitutions these days, and there is no better place to freestyle than in the stewpot. Here's how to build a better stew.
Read More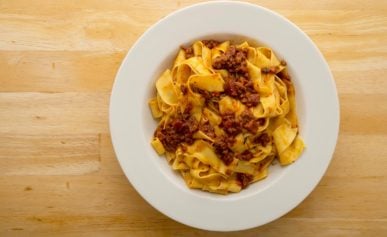 Black Mood, Red Sauce
It hasn't all been sunshine and light these days. Our little family suffered a death recently, and its inevitability turned me inward, to that dish that gives me solace when all around me is black.
Read More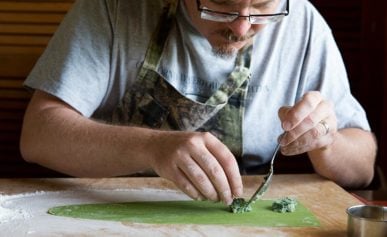 Stretching in Place
Quarantine has been a great opportunity to stretch yourself mentally, physically, and culinarily. Here are some ideas for you.
Read More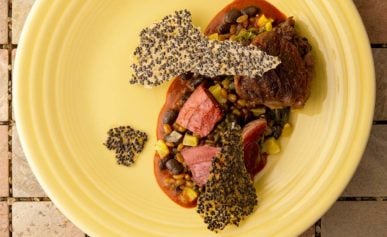 Time and Place on a Plate
When you can get out into the world again, do so with new eyes. Seeing what is around you when you hunt, fish or gather can inspire beauty on the plate.
Read More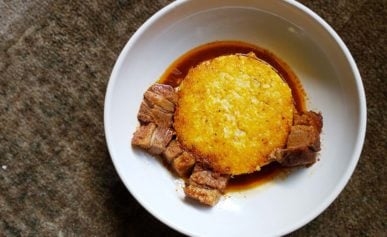 Wasting Less, Living Better
Being thrifty in these times is a necessity. Here's how I stretch and innovate in the kitchen using what I have handy.
Read More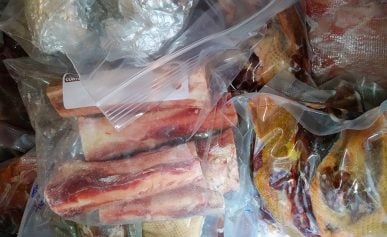 How to Salvage Freezer Burned Meat
When you can't go to the store that often, you look into the depths of your freezer. Sometimes you don't like what you see. Here's how to deal with ancient frozen bits.
Read More