How to Make Corn Tortillas
May 23, 2019 | Updated January 22, 2021
As an Amazon Associate I earn from qualifying purchases.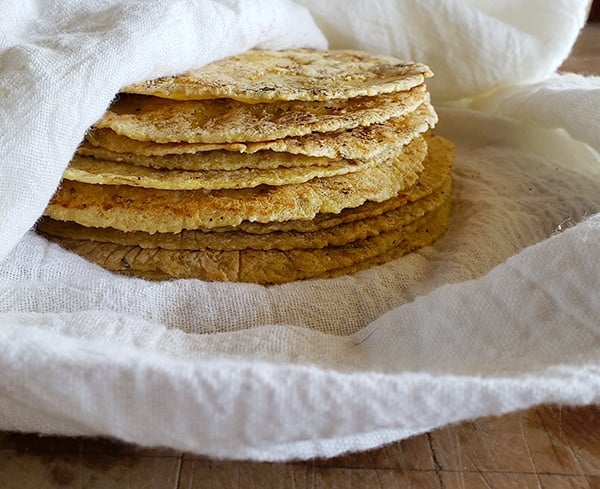 A while back, I wrote about how important it is to master the little things when you dive into a new cuisine, and in the case of Mexican food, learning how to make corn tortillas is that skill.
Learning to make flour tortillas is, too, if you cook Northern Mexican food. My instructions on how to make flour tortillas is here.
Most of Mexico eats corn tortillas, and most of those are made with white or yellow corn, although you will see almost every color of the rainbow in a tortilla; I make red, green and blue tortillas all the time. All are more or less the same in terms of taste and nutrition.
Homemade corn tortillas are an art, much like pasta or bread. There are rules, but they can be bent when you know what's going on. And I won't lie to you: It takes practice to make corn tortillas… at least ones you'd want to eat.
It all starts with good corn. Cheap, mass-produced masa harina will make a tortilla, but not one that is worth all your effort to learn this skill. Masa harina is dried masa dough, and is one of two ways you can make corn tortillas; the other is to use fresh masa dough. We'll go over both here.
Let's assume you want to start the easy way, which is to use masa harina. You can make your own masa harina, or buy good masa harina from either Masienda or Bob's Red Mill.
When you are just starting out, however, I actually do recommend that you start with cheap, supermarket Maseca brand masa harina, for two reasons. First, it's cheap, and when you make mistakes, it's no big deal. Second, once you can make a corn tortilla with Maseca, and you then switch to better corn, you will appreciate the difference.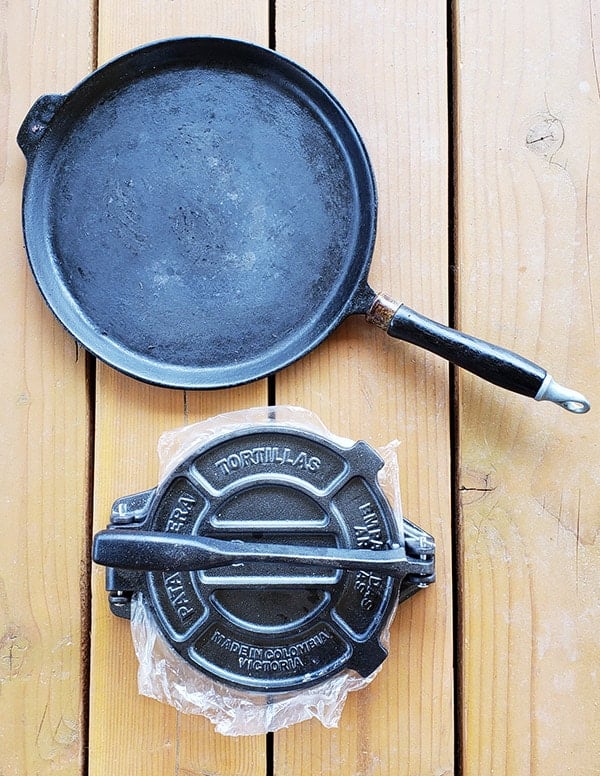 Gear for Corn Tortillas
Before you get started, you need some gear: A cast iron tortilla press — the big wooden ones are good, too, but are bulky. Avoid aluminum ones, as they don't press right. You need the weight of iron.
Can you make tortillas without a tortilla press? Sorta. I've seen people squash their masa dough between pans and such, but I don't recommend this at all. The tortilla press costs about $25 and you can probably find them cheaper at your local MexiMart. And while yes, you can pat out tortillas by hand, that is a skill that few possess.
The next thing you want is an iron comal. This is basically a cast iron frying pan without high sides. It allows you to flip and whisk off tortillas easily when they're ready. This is much harder with a regular cast iron pan — but stick with what you have until you decide you are going to make lots of tortillas.
Finally, I highly recommend you go to your nearest MexiMart and get one of those cheap plastic tortilla warmers. There is no need for fancy ceramic ones, although you can get one if you feel like it. The warmers are better than wrapping your tortillas in a towel, although that's fine for starters.
Masa Dough
Once you have your gear, it's time to actually make corn tortillas.
Start by heating some water, generally a bit more than you will need. How much do you need? I like to go almost 1:1 masa harina to hot water, skimping on the water just a little. The key here is to create a moist dough that does not stick to your hands. Different batches or brands of masa harina will require different ratios of water, but they should all be fairly close.
Mix the hot water with the masa harina and knead it into a cohesive ball. Yes, I know it's hot, but hot water helps the masa stick to itself better. Once you knead it, tear off a piece the size of a walnut and roll it into a ball with your hands. Squash it. The ball should 1) not stick to your hands, and 2) not crack along the sides, although a little cracking is OK.
If it's sticky, add a bit more masa harina. If it cracks, add more hot water, bit by bit.
I do like to measure my dough balls so I have similarly sized tortillas. I find that somewhere between 30 and 35 grams is a good "street taco" size. Anything larger than 40 grams gets unwieldy. The "walnut measurement" is a good one if you don't have a scale.
Put them all in a plastic bag to stay hydrated as you make them.
How to Make Corn Tortillas
OK, you have your dough. Time to make corn tortillas.
Set your comal over your hottest burner set on high. You need heat for corn tortillas. You want the surface of the comal to be about 500°F, and never less than 400°F. If it's too hot, however, you will burn the tortilla before it's ready. Set your stove's timer to something more than you need, like 40 minutes. You want it to be constantly counting down.
Get your tortilla press out, along with a pair of scissors and a plastic produce bag. Note: This is important! I have tested all sorts of bags for tortillas and nothing works better than the thin, gossamer produce bags you once had tomatoes or peaches in.
Cut out two pieces from the bag that are a touch larger than your press; squares are fine, they don't need to be pretty circles. You need these plastic sheets to prevent the masa dough from sticking to your press.
Grab one of your masa balls. Roll it into a perfect ball in the palms of your hands. Set it on the plastic that is lining your tortilla press. Set the other piece of plastic on top of the ball and press down a little with your palm.
Lever the tortilla press down hard, but not all the way. Lift it up, and flip the tortilla over from left to right, or right to left. Why? Presses don't press evenly, and this flip gives you an even tortilla.
Peel the top plastic off. Set your open hand on the tortilla and with your other hand, flip it so you're holding the tortilla. Gently peel off the second piece of plastic.
With the courage of your convictions, flip-slap the tortilla onto the hot comal. Once you do this a few times, it'll be second nature. At first, however, you might get a kink in the tortilla. It'll be OK. You can gently press it out the moment you flip the tortilla the first time.
Watch the stove timer, and let it count down 30 seconds. Using a thin spatula, or, when you are better, just your fingers, carefully flip the tortilla. I no longer time this perfectly, though. I set a tortilla on the comal, then start making the next one. When I've pressed it, it's time to flip the one on the comal.
After you've flipped the tortilla, you want to just let it set on this second side, so maybe another 30 seconds. Flip the tortilla one more time, and, if the Aztec gods smile upon you, it will puff up beautifully. This does not always happen. In fact, when it does, you will grin uncontrollably. It is said that in Mexico a girl is ready to marry once she gets all her tortillas to inflate.
Whether the tortilla puffs up or not, after about 30 seconds or so, it's ready. Move it to the tortilla warmer. I line mine with a paper towel, but not everyone does.
Continue with the remaining masa dough. When they're all done, my final tip is to let all of them rest 5 minutes before you serve: They will steam themselves and be more pliable.
Congratulations, you just made homemade corn tortillas!
Fresh Masa for Corn Tortillas
Ready for the graduate course? This is making corn tortillas from fresh masa.
You need to make nixtamal first. Here is a post about that, which you need to go through to get to this point.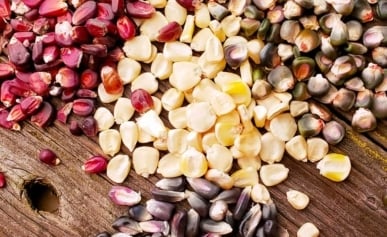 How to Make Nixtamal
What you need to know to prepare dry field corn for making homemade corn tortillas.
Read More
Once you have your nixtamalized corn, you need to grind it. And I can tell you, grinding corn for tortillas is not easy. I went through a lot of trial and error before I got to two methods that work, one more accessible but inferior, the other superior but which requires a special device.
The problem with making corn tortillas from fresh masa is that the corn needs to be ground very fine for it to work. Coarsely ground corn is great for grits, and will work for tamales, but not for tortillas. If you've ever made pasta from home ground flour it's the same thing: The pasta won't bind to itself well with coarse flour.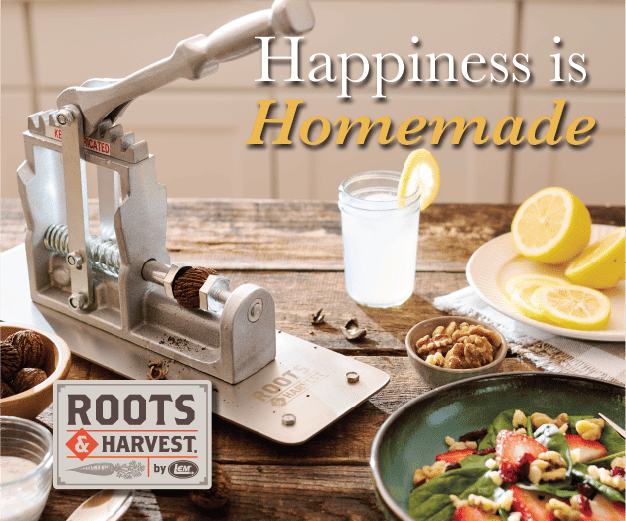 How to do it? Two ways. Three ways, really, but the third is expensive. Here's the first, and cheapest method.
You start by grinding your wet, nixtamalized corn with an old-school wet corn grinder, made by either Victoria or Corona or whomever. I have a Victoria, but I hear that the Corona can be fitted with stone grinding plates, which will make the process better; more on that in a moment.
These grinders cost about $90 online, but you can often find them cheaper on Craigslist; I just looked one up and it was $10. You need a corn grinder for this method — unless you have a badass food processor that can run a high speed for 10+ minutes.
Once you grind your corn this way, you can either push the coarse corn through again, which is, to my mind, a massive pain, or you can move it to a food processor.
Don't overfill your food processor, and don't bother if you only have a small one. Add the coarse masa to the food processor, add a little of the soaking water, and buzz the corn into submission. It will take 10 minutes or so, and you will likely need to add more water than you really want to keep the dough moving.
You fix your overly wet dough by adding some dried masa harina to your fresh masa to get the right consistency. Use either store-bought, or here is how to make homemade masa harina.
Now you can make your tortillas as outlined above.
Sounds laborious, yes? It is. There is a better way, but it means you need to buy a special grinder. By far the best grinder for masa out there is the Molinito from Masienda, but it's not cheap. Less expensive, and almost as good is this:
This is the Ultra Dura+, one of a variety of Ultra grinders made in Illinois and exported to India to grind various doughs for their cuisine. This grinder uses stone-on-stone, and it works very well for fresh masa. You add no more than 2 cups of nixtamalized corn at a time, and you will need to stand over it, pushing around the corn a few times to keep the process rolling, but after a few minutes it will roll by itself.
You do need to add some soaking water to the mix to keep things smooth, but far less than in a food processor.
A batch of masa takes about 10 to 15 minutes in the Ultra Dura, but the motor is strong and quiet, so it's no big deal. You can make tortillas straight from this.
Downside? An Ultra Dura costs $200 on Amazon. But if you make corn tortillas often, it is absolutely worth it. This is the only way I have yet found to make superior, abuela-worthy tortillas right from dried corn at home.
NOTE: There's actually a third way, which is the original method. Use a mano and metate, the basalt grinding platforms used in Mesoamerica for millennia. Amusingly, they're called licuadora Azteca in Spanish… Aztec blender.
Resources
Maseca you can get pretty much anywhere. You can buy better masa harina from Bob's Red Mill or Masienda. Or, if you are adventurous, make masa harina yourself.
If you want high-quality dried corn for nixtamal, get it from Masienda, Breadtopia or Rancho Gordo, which has dried, pre-nixtamalized hominy corn you can rehydrate and grind for masa.
Here is the Victoria manual grain grinder, and here is a link for the Ultra Dura+ Table Top 1.25L Wet Grinder
.
Note that none of these companies are paying me to endorse their products; I genuinely like them and use them. I do, however, get a small commission from any Amazon sales, which helps me pay the bills. 
My Best Taco Recipes
OK, so now you have your tortillas, here's what to put on them! Lots of ideas here on Hunter Angler Gardener Cook
Read More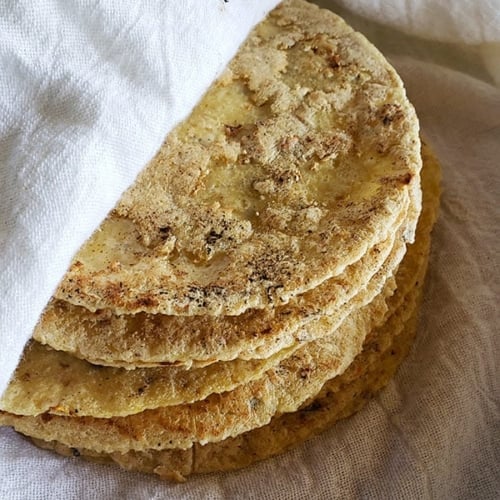 How to Make Corn Tortillas
The recipe below will make enough tortillas for four to six people as a main course, or more for appetizers. Once you have your tortillas, you should eat them -- they're best fresh. Leftover tortillas, once they've cooled, can be kept, wrapped in plastic, in the fridge for a couple days. Reheat on the comal or griddle.
Ingredients
2

cups

masa harina

2

cups

hot water
Instructions
Mix the hot water with the masa harina and knead it into a cohesive dough, about 3 to 5 minutes. Wrap tightly in plastic and let it sit at room temperature 1 hour to hydrate. Alternately, vacuum seal the dough, which will hydrate it instantly.

Get your comal, griddle or heavy frying pan hot; you are looking for at least 400F, and 500F is not too hot. Line your tortilla press with 2 sheets of light plastic from a grocery store produce bag. Set your stove's timer to 40 minutes; you want to see a constant count-down timer as you make your tortillas.

Pull off a ball of masa about the size of a walnut; about 40 grams if you want to be precise. Roll it into a ball and set it in the middle of your press. Place the other sheet of plastic on top and gently press down with your hand a bit. Lever the tortilla press closed, tight but not overly tight. Lift, and flip the tortilla over from right to left -- most tortilla presses will press unevenly, and this flip evens out your tortilla. Lever the press down again, fairly lightly, to even out your tortilla. Remove the top plastic.

Place the tortilla in your hand so you are touching the tortilla. Carefully peel the second piece of plastic off, and flip-slap the tortilla onto the hot comal. Once you get the hang of it, you will not have any bumps or folds, but beginners will have this happen once in a while; it's OK.

Let 30 seconds elapse. Using a spatula or your hands, flip the tortilla. It will almost always flatten out perfectly here, even if you had some wrinkles initially. Let 1 minute pass. During this time, set up another tortilla in the press.

After the minute has passed, flip the tortilla once more. In many cases, it will puff up. This is good. Your tortilla is ready. If not, let it sit 30 seconds to a minute more, then move it to a tortilla warmer or wrap it in a kitchen towel.

Repeat with the rest of the masa dough. When you are ready to serve, take all the tortillas and flip the stack -- the ones on the bottom will be the softest, and you want to give the freshly made ones time to steam.
Nutrition
Calories:
208
kcal
|
Carbohydrates:
43
g
|
Protein:
5
g
|
Fat:
2
g
|
Saturated Fat:
1
g
|
Sodium:
3
mg
|
Potassium:
150
mg
|
Fiber:
4
g
|
Vitamin A:
122
IU
|
Calcium:
78
mg
|
Iron:
4
mg
Nutrition information is automatically calculated, so should only be used as an approximation.