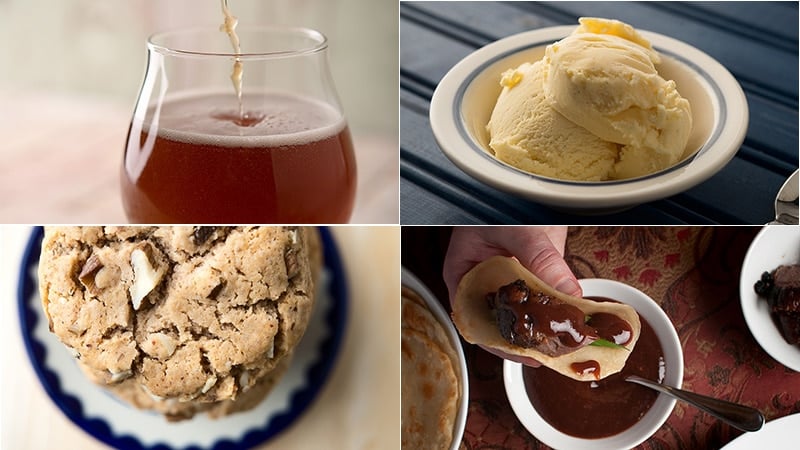 This is the dessert section, although since my favorite dessert is simply wild berries and cream or berries and a simple syrup, there are more wild berries recipes than anything else on this page. I use syrups to make homemade sodas, sorbets, granitas or to flavor ice creams; they're also great for glazing meats. You'll also find dessert recipes for wild nuts and a few other random things, like liqueur recipes.
CREAMY THINGS
Fresh Mint Ice Cream
A mint ice cream made by steeping fresh mint leaves in cream overnight, giving the ice cream a fuller, more herby mint flavor you can't get with extract.
Paw Paw Ice Cream
Paw paws are native to the Eastern third of the United States, and have a beguiling, sweet aroma and a rich custardy texture. They make a fine ice cream, too.
Black Walnut Ice Cream
This is the best black walnut ice cream you will ever have. I guarantee it. My recipe has a secret to it. Read on to find out what it is…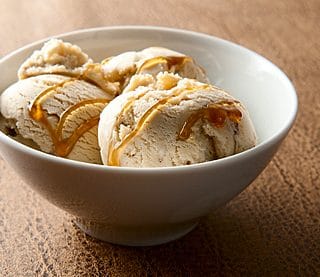 Pine Nut Ice Cream
Almost as good as the black walnut ice cream, pine nut ice cream tastes very Italian. Be sure to toast the pine nuts first.
Elderberry Ice Cream
I add a little creme fraiche to the ice cream to make it tangy. This recipe works well with salal berries, too.
Blackberry Panna Cotta
Kinda like a dessert version of a blended blackberry yogurt, only creamier and smoother. This works with any bramble fruit
BOOZE
How to Make Elderberry Wine
I've been making fruit wines for close to 20 years, and while my method is not simple, it produces a superior wine you can even give to snooty wine people!
FRUITY THINGS
BAKED THINGS
SYRUPS