Fig Syrup
April 08, 2022 | Updated April 19, 2022
As an Amazon Associate I earn from qualifying purchases.
Fig syrup is a great way to use lots of figs, which happens when you have a fig tree, or live where they grow wild. Here's how to make it.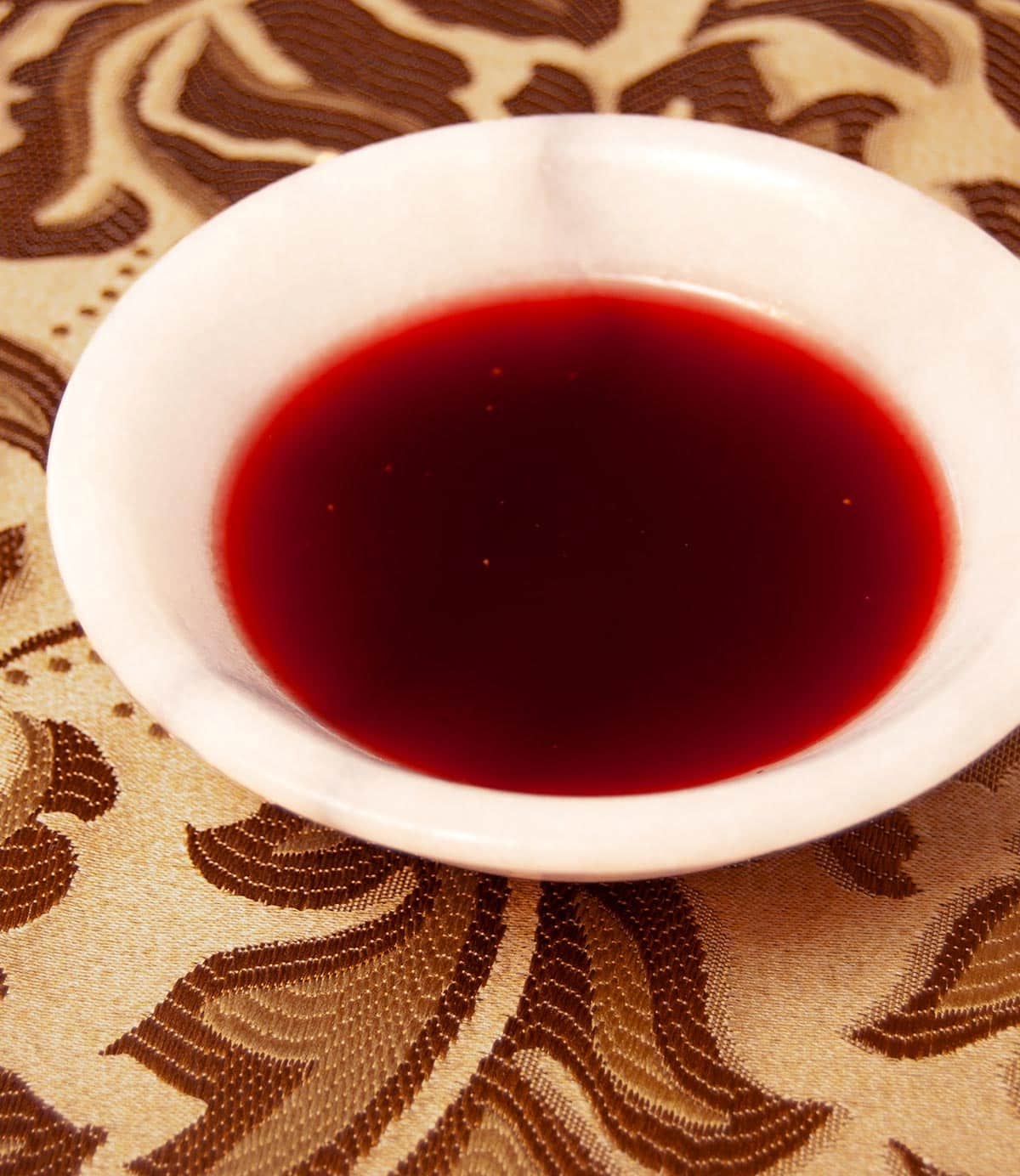 I first made fig syrup years ago, after several people suggested that this would be a good use the avalanche of figs I get every year. It is, and there are several ways to make it.
Your primary enemies are fig seeds. Syrup should be seed-free, but fig seeds are minute, like a strawberry, so they must be dealt with.
The easiest way to make a clear syrup is to simmer the figs in water, strain, then add sugar and cook down to the consistency you want. You can do this by simmering (my preferred method), or by steeping them overnight.
You can also push cooked figs through a food mill, then let the mix strain through cheesecloth or a jelly bag. This method makes a better syrup, but it's harder.
(Got raspberries or blackberries? Make blackberry syrup. Elderberries? Make elderberry syrup.)
What to do with it? Pancakes spring to mind, as would a drizzle over ice cream, cake or sweet bread. Maybe add it to a pan sauce for venison or other game, or even put it in your coffee. It's syrup, after all — and a pretty one, with a beautiful garnet color that's loaded with fig flavor.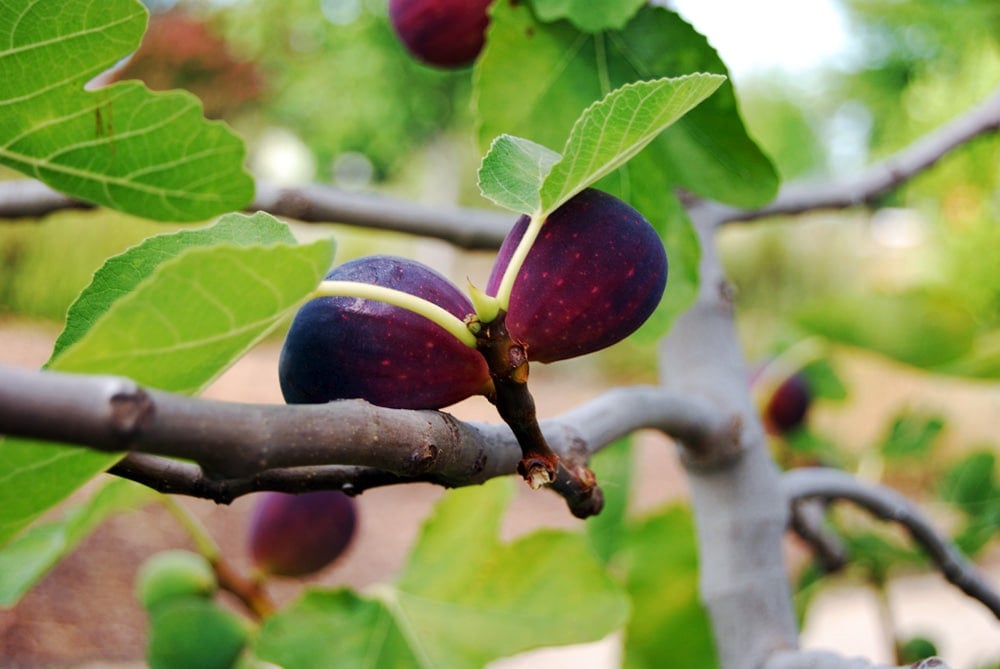 For the record, I use Mission figs, because that's what sort of tree I have. Any variety of fig will work — brown turkey is another great choice — and the color of your syrup will reflect that.
Once made, fig syrup is shelf stable. I've kept it in the pantry for more than a year.
Another great use for lots of figs is to make fig bread or fig jam. My jam uses a bit of ouzo for a Greek touch.
If you liked this recipe, please leave a ⭐️⭐️⭐️⭐️⭐️ rating and a comment below; I'd love to hear how everything went. If you're on Instagram, share a picture and tag me at huntgathercook.
Fig Syrup
I use black Mission figs here, but any fig will work. The syrup's color will reflect that. Fresh or dried figs work equally, but you will need to cook dried figs longer.
Ingredients
4 to 5

pounds

ripe figs

Zest and juice of 3 lemons

Sugar
Instructions
Chop the figs well, add the zest and juice of the lemons, cover with water by about an inch, and simmer over medium-low heat for 2 hours. You want everything to break down and be a mush. Add water as it cooks so it won't stick to the pan.

Get a large kettle of water ready so you can can the fig syrup as soon as it's ready.
METHOD I
Strain the mixture through cheesecloth, then measure out an equal amount of sugar. Return to the pot to reduce to the consistency of maple syrup, or honey — your choice.
METHOD II
Turn off the heat and push the fig mixture through the fine plate of a food mill. If you don't have a food mill, you could use a drum sieve or a fine colander. But a food mill is best.  After everything is through the food mill, pour the fig mixture into a jelly bag if you have one — I don't, so I used a clean spare undershirt — and push everything through. You will leave a lot of good stuff in the bag, but it's the price for a clear syrup. If you are OK with a cloudy syrup, just use cheesecloth.

Measure out the fig juice and add an equal amount of sugar. Pour this into a clean pot and bring to a simmer. Let this simmer gently for 10 minutes.
TO CAN
Pour into sterilized pint jars and seal. Process in boiling water for 15 minutes. The syrup should last at least a year. Keep in the fridge once you open it.
Notes
This recipe makes about 1 pint and can be scaled up or down. 
Nutrition
Calories:
112
kcal
|
Carbohydrates:
29
g
|
Protein:
1
g
|
Fat:
1
g
|
Saturated Fat:
1
g
|
Sodium:
2
mg
|
Potassium:
351
mg
|
Fiber:
4
g
|
Sugar:
25
g
|
Vitamin A:
215
IU
|
Vitamin C:
3
mg
|
Calcium:
53
mg
|
Iron:
1
mg
Nutrition information is automatically calculated, so should only be used as an approximation.