Spruce Tip Syrup
May 28, 2021 | Updated May 28, 2022
As an Amazon Associate I earn from qualifying purchases.
Ever eat a tree? I know, I sound like Euell Gibbons. But really, you can eat the fresh growing tips of spruce or fir trees in any number of ways. My favorite is a simple spruce tip syrup.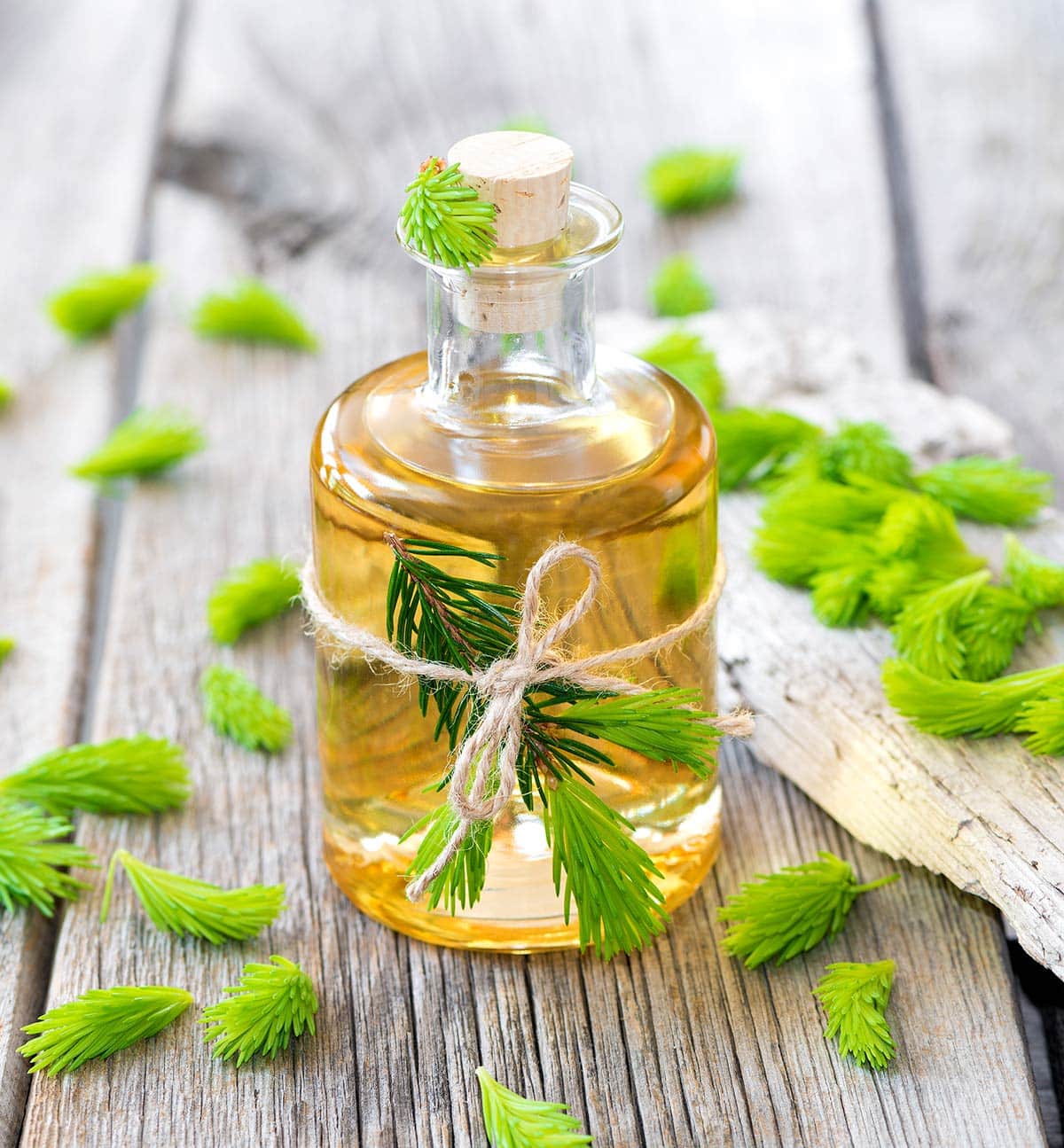 Spruce tip syrup smells like a pine forest, tastes a little citrusy — moreso if you add lemon juice — and adds a wonderful woodsy note to glazed pheasant, grouse or chicken.
It is also wonderful in a cocktail with gin, vodka or other clear spirits, or with seltzer water for a non alcoholic drink. I like to add a little lime juice to brighten things up.
To gather spruce or fir tree tips, look in springtime for the light-colored ends of the trees: These are the new growth shoots from the tree. Older shoots get too resinous and can be astringent.
Work your way around the tree and pick from scattered places so you don't damage the tree — and never pick the top of a young tree, or you can possibly stunt its future growth.
If you are not familiar with the differences between pines, spruce and fir trees, here is a great tutorial.
(If you are looking for another cool project to make with spruce tips, try my spruce tip beer. It's definitely a project, but it's really good!)
There are two ways to make spruce tip syrup: The first is to make a simple syrup, then pour that over a bunch of fir or spruce tips, let it steep a while, then strain and store. This is the easy, quick way.
The second takes a while, but results in a more intense syrup. With this method, you layer spruce tips in with sugar tightly in a Mason jar, close the lid and sit this in a dark place, sometimes for more than a month. The moisture in the spruce tips will melt the sugar and create an intensely sprucy (or piney) syrup.
You'll need to strain that one, too. The yield is small, but the flavor is large.
Some people make spruce tip syrup (either method) with brown sugar, and that's OK, but I don't like the dark syrup that results. It's just personal preference.
Once made, spruce tip syrup should be kept in the fridge, where it should last about 4 months or more. It does not freeze well.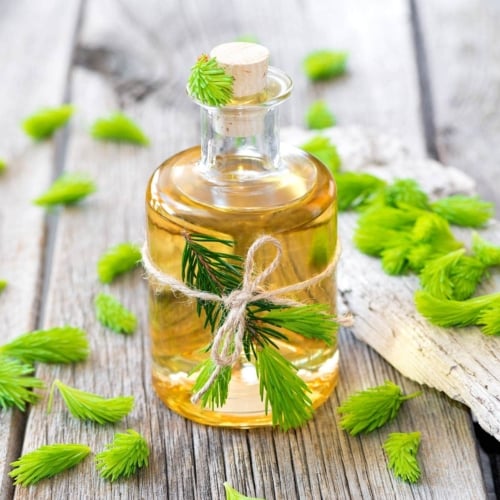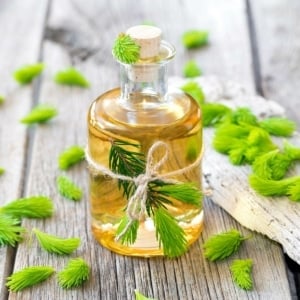 Spruce Tip Syrup
Note that most conifers can be used here: spruce, fir, pine, redwood. Flavor is very variable from tree to tree and species to species. Be very careful not to pick from the yew, which is a common landscaping plant in the US. It is highly toxic. 
Ingredients
2

cups

water

2

cups

sugar

2

cups

fir or spruce tips,

chopped

1 to 2

tablespoons

lemon juice

(optional)
Instructions
Bring the sugar and water to a boil in a lidded pot, stirring to make sure all the sugar is absorbed.

When it hits a boil, turn off the heat. Stir in the spruce tips, cover the pot and leave to cool. The longer you steep the syrup, the stronger spruce flavor you'll get. I let it steep overnight.

Strain the syrup through cheesecloth, add lemon juice (if using) to taste and bottle.
Notes
This recipe makes about 1 pint. 
Nutrition
Calories:
81
kcal
|
Carbohydrates:
21
g
|
Protein:
1
g
|
Fat:
1
g
|
Saturated Fat:
1
g
|
Polyunsaturated Fat:
1
g
|
Monounsaturated Fat:
1
g
|
Sodium:
2
mg
|
Potassium:
19
mg
|
Fiber:
1
g
|
Sugar:
20
g
|
Vitamin A:
79
IU
|
Vitamin C:
1
mg
|
Calcium:
10
mg
|
Iron:
1
mg
Nutrition information is automatically calculated, so should only be used as an approximation.