How to Make Caviar
December 02, 2009 | Updated June 24, 2020
As an Amazon Associate I earn from qualifying purchases.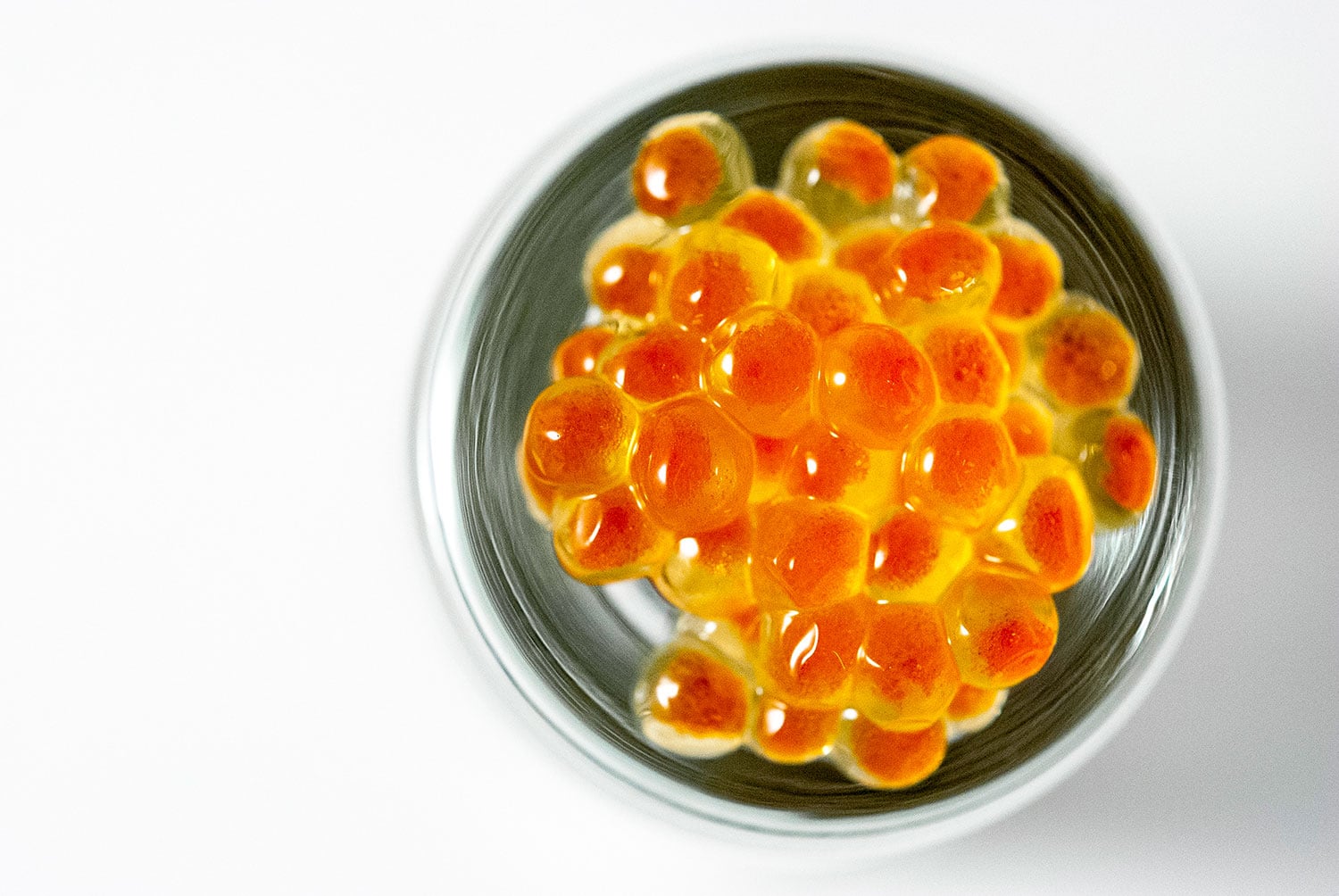 Caviar has always had a hold on me. It is a mysterious ingredient, almost otherworldy; the individual eggs look like jewels from an alien planet. Caviar tastes briny and vaguely floral, and the textural surprise of the pop in your mouth has led more than one writer to liken it to Pop Rocks for adults.
I've eaten all sorts of caviar, from spendy Osetra sturgeon caviar to our own California white sturgeon eggs, to Paddlefish roe to salmon roe ikura, to the wonderful little eggs from flying fish (tobiko), capelin and whitefish, which is a golden yellow. I've also eaten caviar from trout and char.
Steelhead roe is a particular favorite, as is king salmon roe.
I'd read about a general method of making caviar in a book called The Philosopher Fish, which involves gently removing the eggs from the skein — the membrane holding them together — rinsing them, salting them and drying them. It seemed pretty easy, which alarmed me: How could something so mysterious be so easy to create? It didn't seem fair.
I delved into some more research, and it is indeed that easy. The art comes in the details: How do you get the eggs out of the skein? How much salt? How long to brine or rub the eggs? What temperature do you store them at?
So I use an amalgam of the methods I'd read about. I brine the salmon roe for a half hour in the fridge. Then I run the skein under hot tap water, which shrinks the membrane and lets the eggs drop into a colander. I then return the eggs to the brine for another 30 minutes. I rinse them off and let them drain in the colander for 15 minutes. Then I package them into a clean glass jar in the fridge. Done!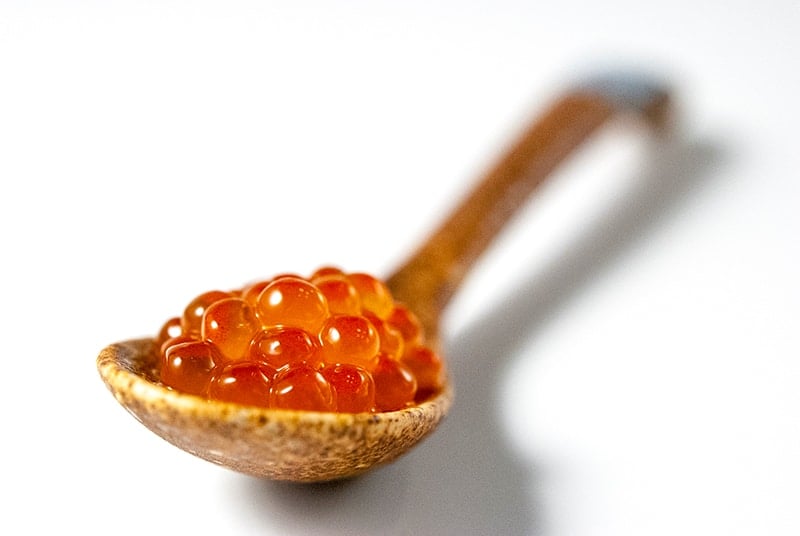 And there is an easier way: Run them over a cooling rack, membrane side up. Either method results in some egg loss, and the hot water trick can sometimes cook the eggs, which is no bueno.
Aren't they the coolest things ever? I have a hard time not taking them out of the fridge just to look at them. homemade caviar keeps for 2 weeks in the fridge, but I think it gets fishy after about a week.
I prefer my caviar straight, served in a special spoon, so you can linger over the qualities of this caviar versus that one; this is what the Russians do when they serve the three classic sturgeon caviars: Beluga, Sevruga and Osetra. In case anyone cares, I am particularly fond of Osetra, which is pretty close to our caviar made from California white sturgeon.
Remove from your mind the notion that the only good caviar comes from sturgeon.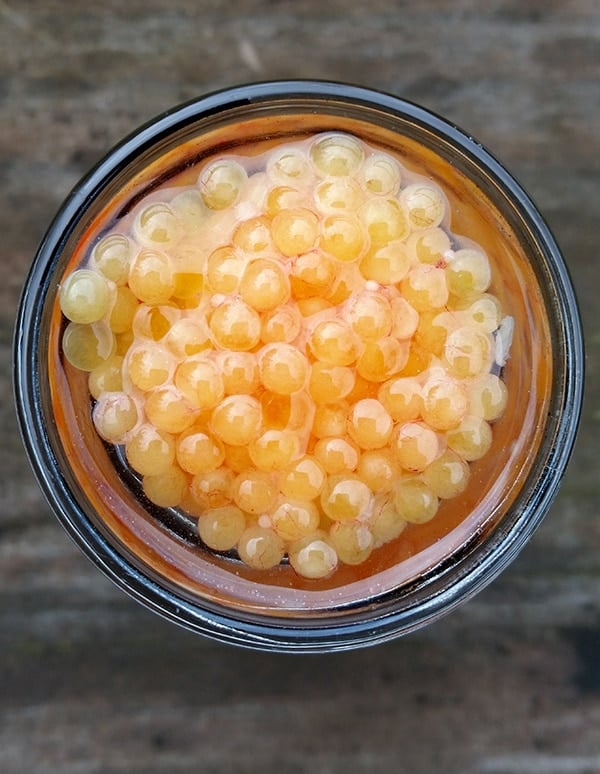 The tobiko and masago you see in sushi restaurants is caviar from the flying fish and the capelin, a kind of herring. It really is like pop rocks. Whitefish caviar is even better, and is a beautiful canary color. Lumpfish is like a larger sturgeon caviar, but trout and salmon caviar is its own thing: large, luxurious, and slightly fatty — I saw thousands of minute fat droplets floating on the top of the brine when I made it.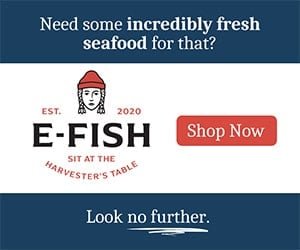 When combined with a larger dish, caviar can become an accent that makes a good dish great.
I make a pasta dish with flaked salmon, mixed with toasted pine nuts, parsley, shallots, olive oil, Meyer lemon juice — and a spoonful of salmon roe caviar. The color and pop really makes the dish.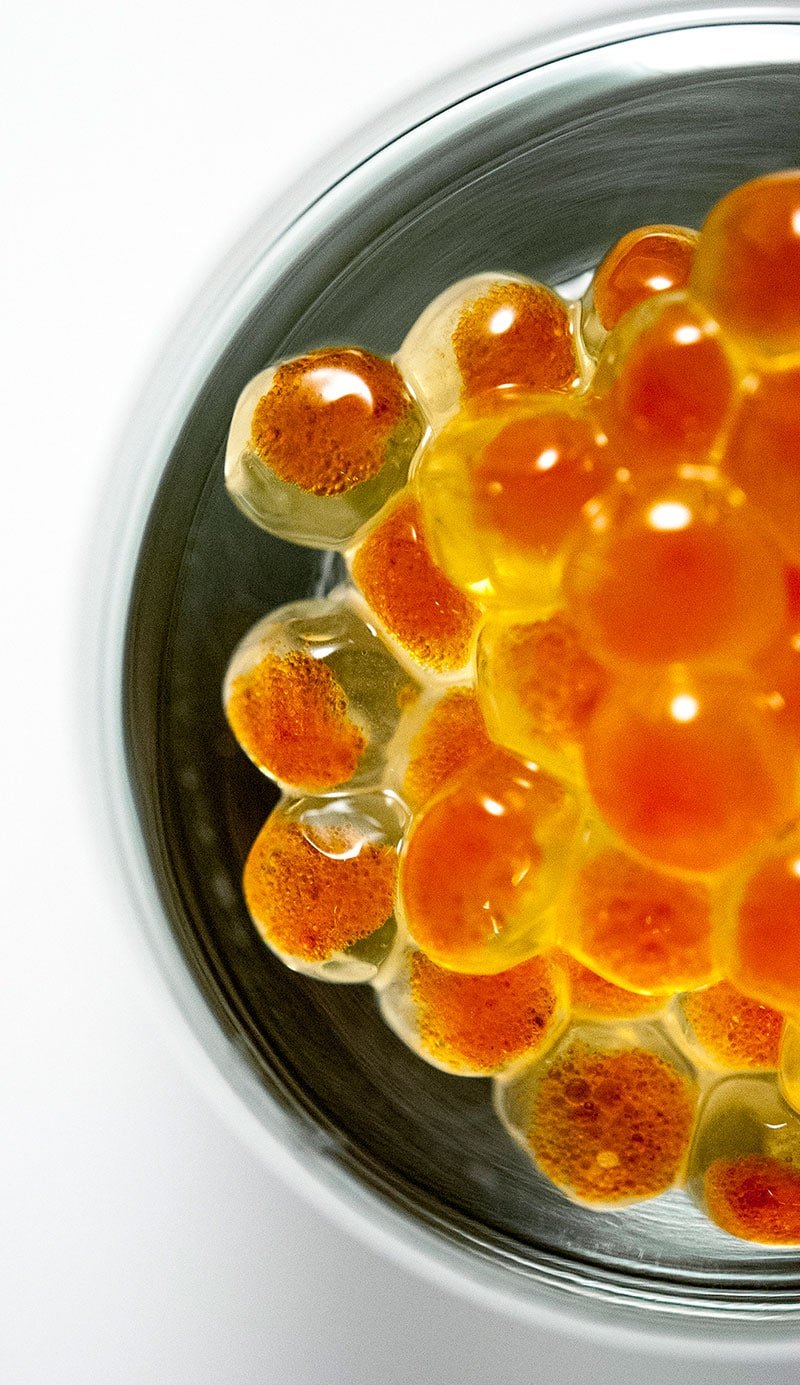 Homemade caviar also works well as a garnish for a simple Japanese dish of salmon or trout wrapped in buttered foil with some matsutake (or other) mushrooms, sake and lemon slices, then baked it for 20 minutes. Damn good.
Will this method work for other fish roes? Yep. I imagine the salting times and care you will need to dislodge the eggs will change, but the basic technique shouldn't change.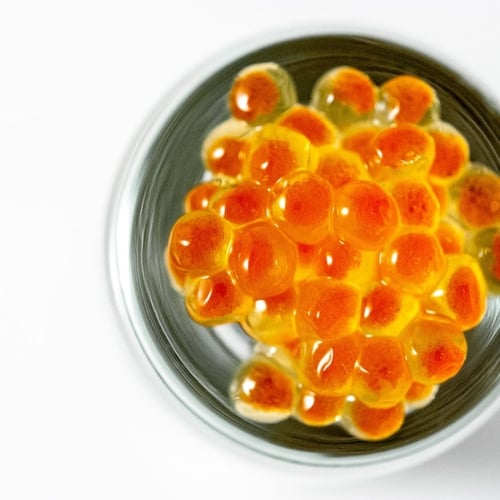 How to Make Caviar
Making caviar at home is not nearly so hard as you might think. It is a miraculous product, beautiful as jewels with a briny pop that adds color and texture to all sorts of dishes. And freshly made caviar will last 10 days in the fridge, too -- if you keep it in a tightly sealed (preferably glass) container sunk into a larger container of ice. Keep replenishing the ice as it melts.
Ingredients
1

full skein of steelhead, trout or salmon roe

1/2

cup

kosher salt
Instructions
Mix the salt and 1 quart ice-cold water until the salt is all dissolved.

Make sure the roe skeins are split, so you have an opening that the eggs can come out. Set up a cooling rack or something else with a wide mesh (chicken wire works, too) over a bowl. Take a roe skein and, with the membrane facing up work the eggs out through the rack. Perfectly ripe eggs will come off easily, unripe ones will require some force. Either way, you will pop some eggs in the process.

ALTERNATE METHOD: Get the faucet running with warm water roughly 105°F to 115°F, or heat cool tap water to this temperature -- some people fear that hot tap water can add harsh minerals to their food. Either way works. Fill a metal or glass bowl with the warm water. Dunk a few skeins of roe at a time in the warm water. Gently massage the eggs out of the skeins with your fingers under the surface of the warm water. They will float away and sink. Discard the skeins.

Have a fine-meshed sieve ready. Pour the strained eggs into the strainer to rinse them well with cold water. Pick out clumps or stray bits of membrane.

Dunk the eggs in the brine for 5 minutes. Taste them and if they are salty enough for you, drain them again. You can brine for up to 30 minutes, but they will be very salty. My preferred brine time is 10 minutes. Spoon carefully into a clean glass jar and refrigerate for up to 2 weeks, but try to eat them within a week or they will start to get fishy.
Notes
This recipe works with both small and large-egged roes, such as those from herring and shad, trout, salmon or steelhead. 
Nutrition information is automatically calculated, so should only be used as an approximation.