Ukrainian Borscht
December 07, 2020 | Updated June 06, 2022
As an Amazon Associate I earn from qualifying purchases.
I had to be convinced to like Ukrainian borscht. Not because I'd tried it before and hated it, but because, well, it is so damn red! I'll admit it: I was put off by the color.
You see, this color, as pretty as it is, in my brain equals cherry flavoring, or strawberry, or watermelon… something sweet. Candy, not stew.
Nevertheless, when I was developing recipes for my venison cookbook Buck, Buck, Moose, more than a few people told me I needed a borscht recipe. And so I started doing research. There are lots of variants of borscht, and many do not have beets in them.
But here in the United States, when you say "borscht," you mean a stew with beets in it, and a stew with beets in it is basically Ukrainian borscht.
Where I live near Sacramento, there are lots of Eastern European immigrants, and no shortage of Ukrainians. So I asked a bunch about how they make borscht, took notes, and this is the result.
It's basically a rich vegetable soup based on meat broth with some meat in it — in this case, venison. The red of the beets is for show, although you certainly can taste them in the stew. Use any cut of venison here: Roasts, stew meat, neck, shanks, shoulder are all fine.
And don't get all hung up on the venison. Use beef, lamb, pork or chicken if that's what you like — or none at all, since vegetarian borscht is a thing.
In the wild world, goose legs would be great here, as would wild turkey or pheasant legs. A jackrabbit borscht would be nice, and you could certainly use rabbit or squirrel as well. Anything goes, more or less.
A proper borscht also has something tart going on, whether it's lemon juice, vinegar or even just lots of sour cream. I like a little sour cream in my Ukrainian borscht, but it turns the bowl a disconcerting pink — tastes great, but not good for photos!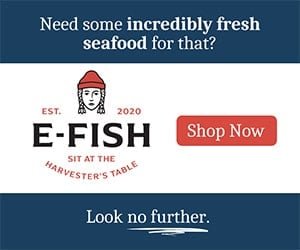 As you might imagine, like most stews, borscht is even better the next day. And the next. So make a big batch.
If you are looking for similarly Slavic stews, I have a great one for a Russian goose stew with barley and mushrooms, and a Polish bigos stew. Or serve this as part of a larger meal with fermented mushrooms as a starter and a plate of Russian pelmeni on the side.
Ukrainian Borscht
This version of borscht is hearty and slightly tart — and it seems to contain pretty much everything in a typical Eastern European produce aisle. Once made, borscht reheats well and will keep in the fridge for a week.
Ingredients
1 ½

pounds

venison

cut into 1-inch chunks

1

quart

venison or beef stock

½

ounce

dried mushrooms

Salt

3

beets,

about 1 pound

2

tablespoons

unsalted butter

1

large carrot,

cut into ¼-inch slices

1

onion,

sliced from root to tip

1

large parsley root or parsnip,

cut into ¼-inch slices

1

small celery root,

diced (optional)

2

tablespoons

tomato paste

1

large potato,

peeled and diced

1

head

cabbage,

roughly shredded (about 2 cups)

Juice of 2 lemons,

or 2 to 3 tablespoons red wine vinegar

2

tablespoons

chopped parsley

1

tablespoon

chopped dill

Black pepper

Sour cream for garnish
Instructions
Preheat the oven to 375°F.

In a large Dutch oven or other heavy, lidded pot, just barely cover the venison with water and bring to a boil. Immediately turn off the heat, drain the water and reserve the venison. This removes any scum that might otherwise rise to the surface of your broth. Return the venison to the pot, add the stock and 1 quart of water. Bring to a gentle simmer and add salt to taste. Crumble the dried mushrooms into the soup, cover, and let it cook gently while you turn to the rest of the soup.

As soon as you put the lid on the soup, move to the beets. Coat them in the oil and wrap loosely in foil. Roast in the oven for 1 hour to 90 minutes, until reasonably tender. Remove from the oven and let the beets cool enough to handle. (If you have latex gloves, put them on — beets stain.) Peel the beets and then shave them on a coarse box grater.

Heat the butter in a sauté pan. When it's hot, add the sliced onion and sauté over high heat until the edges brown, about 6 minutes. Drop the heat to medium-high and add the beets, carrot, celery and parsley root. Cook for 10 minutes, stirring often.

Stir in the tomato paste, adding a ladle or two of the simmering soup to help blend everything and to scrape up any browned bits on the bottom of the sauté pan. Turn off the heat.

When the venison is tender, add the diced potatoes to the soup pot and simmer for 10 minutes. Add the cabbage and simmer another 10 minutes. Add the contents of the sauté pan to the soup and cook another 5 minutes.

When the potatoes are ready, add the lemon juice or vinegar, parsley, dill and a healthy grinding of black pepper. Serve with a dollop of sour cream in the middle of the soup.
Nutrition
Calories:
271
kcal
|
Carbohydrates:
31
g
|
Protein:
26
g
|
Fat:
6
g
|
Saturated Fat:
3
g
|
Cholesterol:
80
mg
|
Sodium:
445
mg
|
Potassium:
1328
mg
|
Fiber:
8
g
|
Sugar:
10
g
|
Vitamin A:
1628
IU
|
Vitamin C:
62
mg
|
Calcium:
118
mg
|
Iron:
5
mg
Nutrition information is automatically calculated, so should only be used as an approximation.