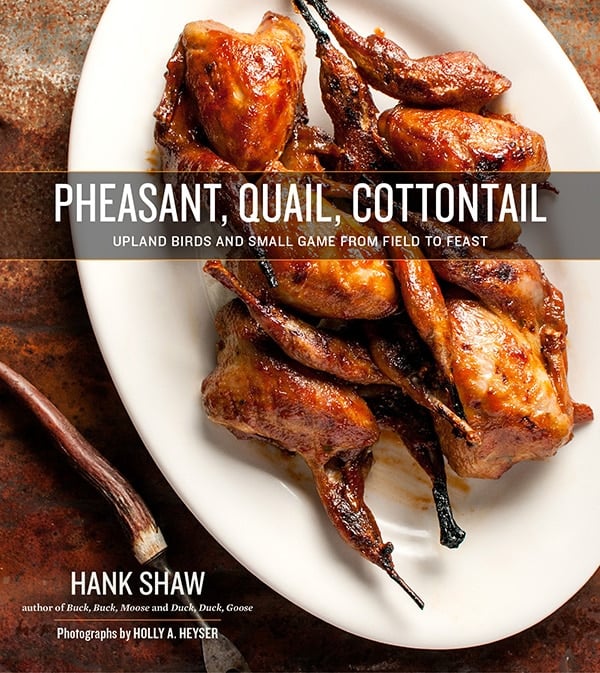 Pheasant, Quail, Cottontail
Upland Birds and Small Game from Field to Feast
My latest cookbook, this book covers all sorts of birds, from pheasant and wild turkey to quail, doves, grouse of all species, partridges, woodcock and even lesser-known birds such as snipe and rails. It also has an extensive section on small game animals such as rabbits, hares, and squirrels.
Not a hunter? This book covers the domesticated cousins of these game animals throughout.
Pheasant, Quail, Cottontail is lushly illustrated, with nearly 200 full-color photos as well as line drawings throughout, and contains more than 125 recipes ranging from basics such as Roast Pheasant and Buttermilk Fried Rabbit to international classics like Tuscan Hare Ragu and General Tso's Pheasant to unique dishes such as Roast Woodcock Michigan. It also features an array of small game charcuterie, from fresh sausages to confit and terrines.
You'll also find detailed information on how best to treat these various species in the kitchen, how to select them in the market, as well as how to pluck, clean and hang wild birds.
What's more, every purchase of this book helps our wild habitats. A portion of the proceeds of every book sold will go to help the non-profit conservation efforts of Pheasants Forever and Quail Forever, which will use the money to restore, maintain and expand habitat for all upland birds.
Interested? You can buy Pheasant, Quail, Cottontail: Upland Birds and Small Game from Field to Feast here
, or wherever books are sold. (Happy to say that, so far, more than 240 people who have bought a copy have posted five-star reviews of the book on Amazon.)
I happen to currently be on tour for this book — you can see the full schedule here.
Media inquiries should be sent to scrbblr AT hotmail DOT com.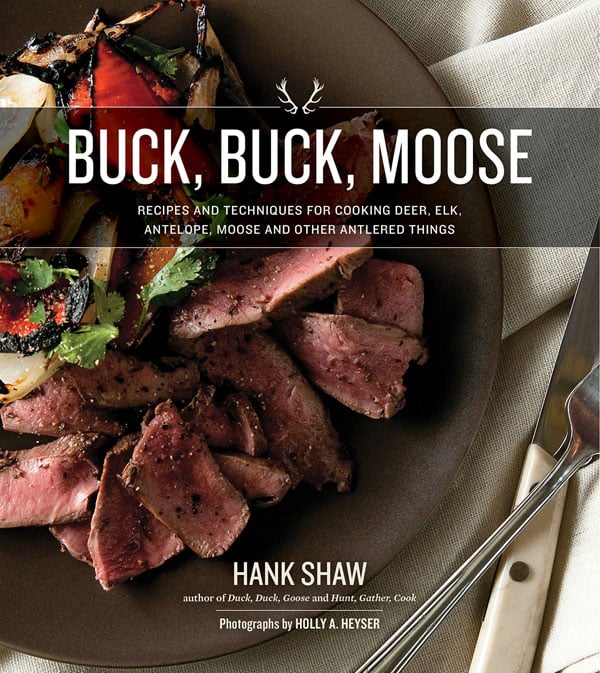 Buck, Buck, Moose
Recipes and Techniques for Cooking Deer, Elk, Antelope, Moose and Other Antlered Things
My cookbook covering all things venison. Buck, Buck, Moose
 is the first comprehensive, lushly photographed, full-color guide to working with and cooking all forms of venison, including deer, elk, moose, antelope and caribou.
Buck, Buck, Moose will take you around the world, from nose to tail. It features more than 100 recipes ranging from traditional dishes from six continents to original recipes never before seen. You'll also get thorough instructions on how to butcher, age and store your venison, as well as how to use virtually every part of the animal.  It also includes a lengthy section on curing venison and sausage-making.
Peppered throughout are stories of the hunt and essays on why venison holds such a special place in human society. Venison is far more than mere food. It is, in many ways, what made us human.
Since we released the book in 2016, it has received several awards and rave reviews from outlets including Realtree to Field & Stream. The book currently has more than 280 five-star reviews on Amazon.
You can buy Buck, Buck, Moose
 on Amazon, or wherever books are sold.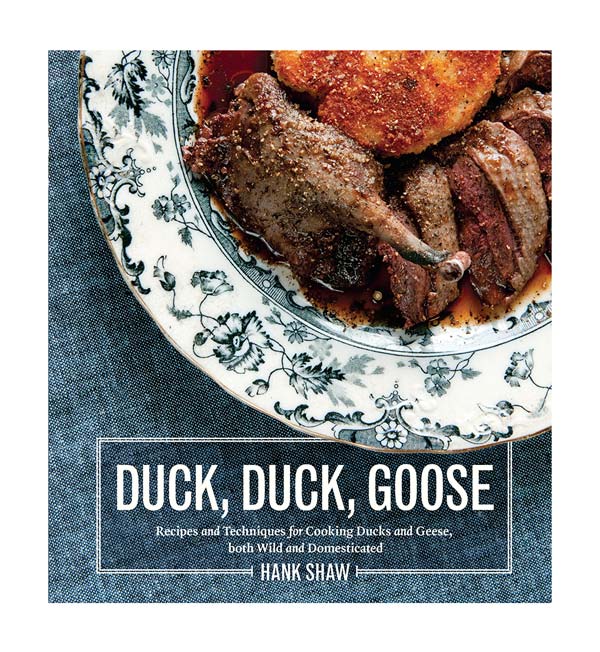 Duck, Duck, Goose
Recipes and Techniques for Cooking Ducks and Geese, both Wild and Domesticated
If you hunt ducks and geese, or just like eating them, this is the book for you. No other book in the English language covers waterfowl so thoroughly, covering field care, how to choose birds in the store, butchery, differences in species and diet — as well as more than 100 recipes.
Duck, Duck, Goose
is full of color photos and includes recipes from all over the world, for every part of the animal. The book also includes a full section on confit, charcuterie, sausage-making and curing ducks and geese. The duck jerky recipe has been a particular hit.
Since it was released in 2013, the book has received multiple awards and critical acclaim, including more than 200 five-star reviews on Amazon.
You can buy Duck, Duck, Goose
here, or wherever books are sold.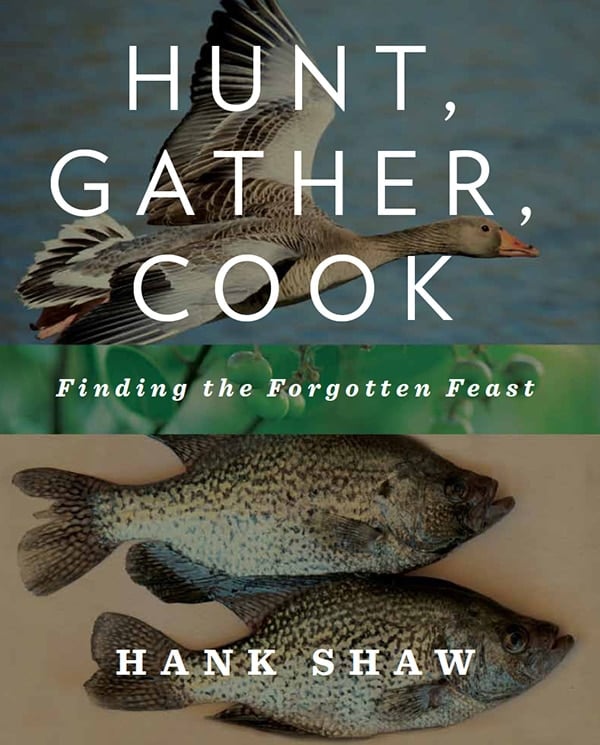 Hunt, Gather, Cook
Finding the Forgotten Feast
The book that started it all.
Hunt, Gather, Cook was my first book, published in 2011. It's different from all my other books in that is is more of a primer for the entire wild world — it has sections on hunting, yes, but also fishing and foraging.
Less of a guidebook and more of a cookbook-inspirational, HGC is meant to give you a solid grounding in the wild world, and to inspire you to expand your skill set out there. If you're a hunter, this will help you get started as a forager. If you're a forager, it will help you wet a line for the first time.
I am happy to say that Hunt, Gather, Cook is still in print almost eight years later, having gone through 11 printings to date. It has been hailed by the New York Times, featured on CNN and National Public Radio, and was named one of the top cookbooks of 2011 by Amazon.
You can buy Hunt, Gather, Cook: Finding the Forgotten Feast
 here, or wherever books are sold.