Crab Ceviche
June 06, 2019 | Updated May 13, 2022
As an Amazon Associate I earn from qualifying purchases.
Crab ceviche is in many ways the gateway ceviche because the crab is pre-cooked before it hits the citrus, so it's not raw like other ceviche.
Ceviche, as you probably know, is a dish of fish or seafood "cooked" in citrus and, at least in Mexico, served with a lot of the same elements of your standard pico de gallo salsa. Avocado often makes an appearance, as does hot sauce.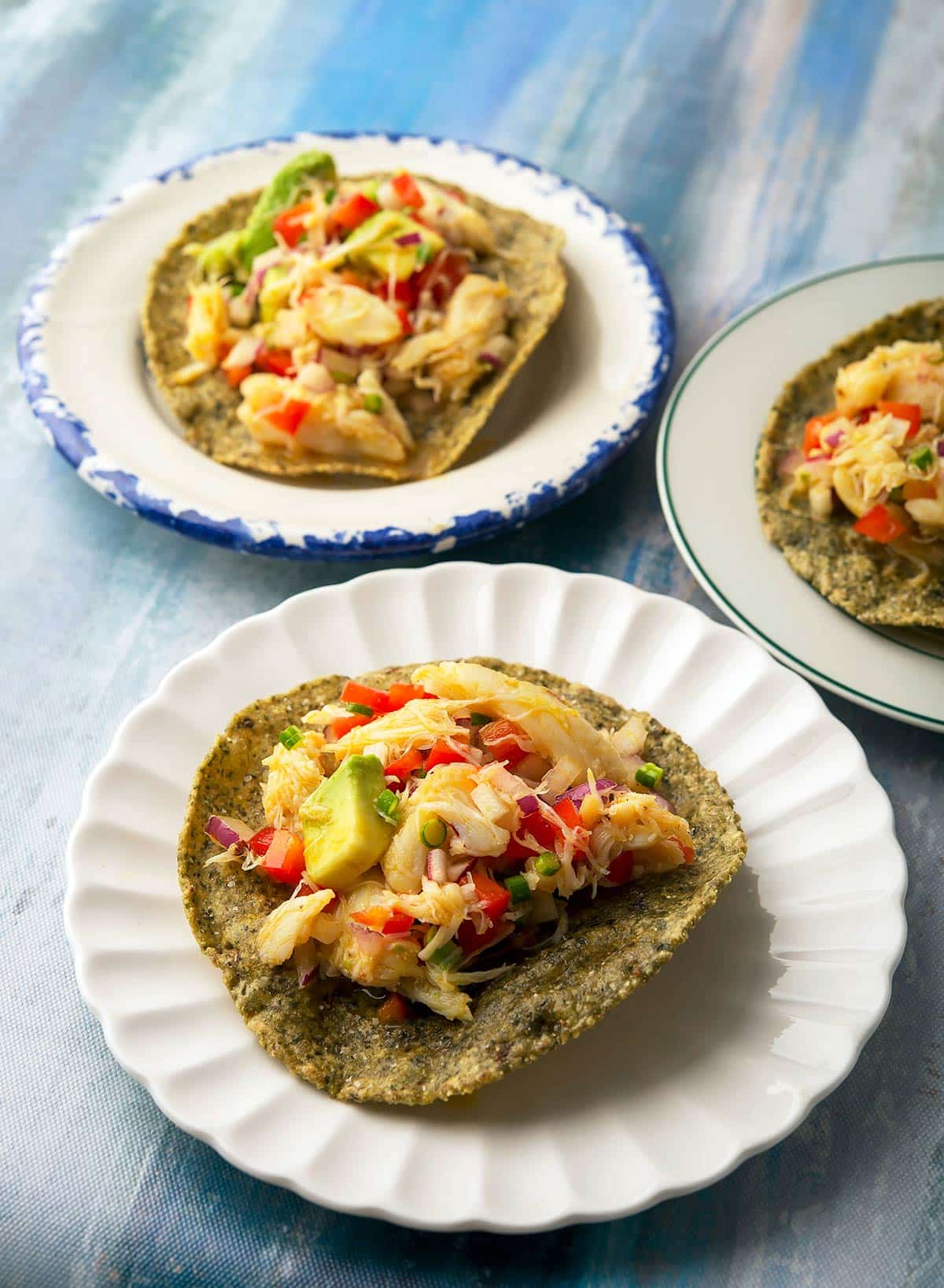 Anywhere in Latin America crab is eaten, you'll find some rendition of crab ceviche. It's almost always cooked first because, well, it's not easy extracting raw crabmeat from the shells. This makes is a safer ceviche to eat.
You should know that the "cooking" process of making ceviche doesn't kill most parasites, should your fish have them. If you are using raw fish or shellfish, you will want to read my article on how to make ceviche safely.
I normally use Dungeness crab because that's the most common crab where I live. In Mexico, you'll most often see it made with blue crabs in the Gulf, and rock crabs in Baja. Any crabmeat you have will do, although crab ceviche would be a little weird with big giant king crab legs. Doable, but unusual.
Generally speaking, you don't need to marinate crab ceviche very long because it's already cooked. Even 20 minutes is fine, but I like a good 30 minutes to an hour in the fridge to mix all the flavors.
What goes into your crab ceviche is pretty much up to you. Like I said, adding crabmeat to standard pico de gallo is perfectly OK, but I like to add a few extra flavor elements.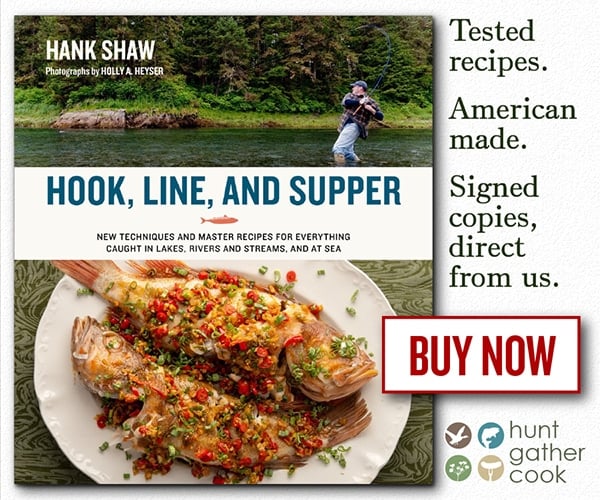 For variations, look to my recipe for salmon ceviche, which is Chilean, my squid ceviche, which has some different elements in it, or to go even further afield, my aguachile negro. All work with crab and all have different enough ingredients to mix things up a bit. If you're looking for another ceviche tostada, try my Ensenada-style ceviche tostada made with ground mahi mahi.
I do recommend you serve your crab ceviche on tostadas, only because that's the most common way to eat them in Mexico. Bonus points if you make your own corn tortillas. Homemade tostadas are better because they shatter less often.
One important thing if you are serve ceviche on tostadas: Drain the ceviche! Put it on the tostada with a slotted spoon or somesuch, after allowing most of the citrus to drain out. Fail to do this and you get soggy tostadas. Nada bueno.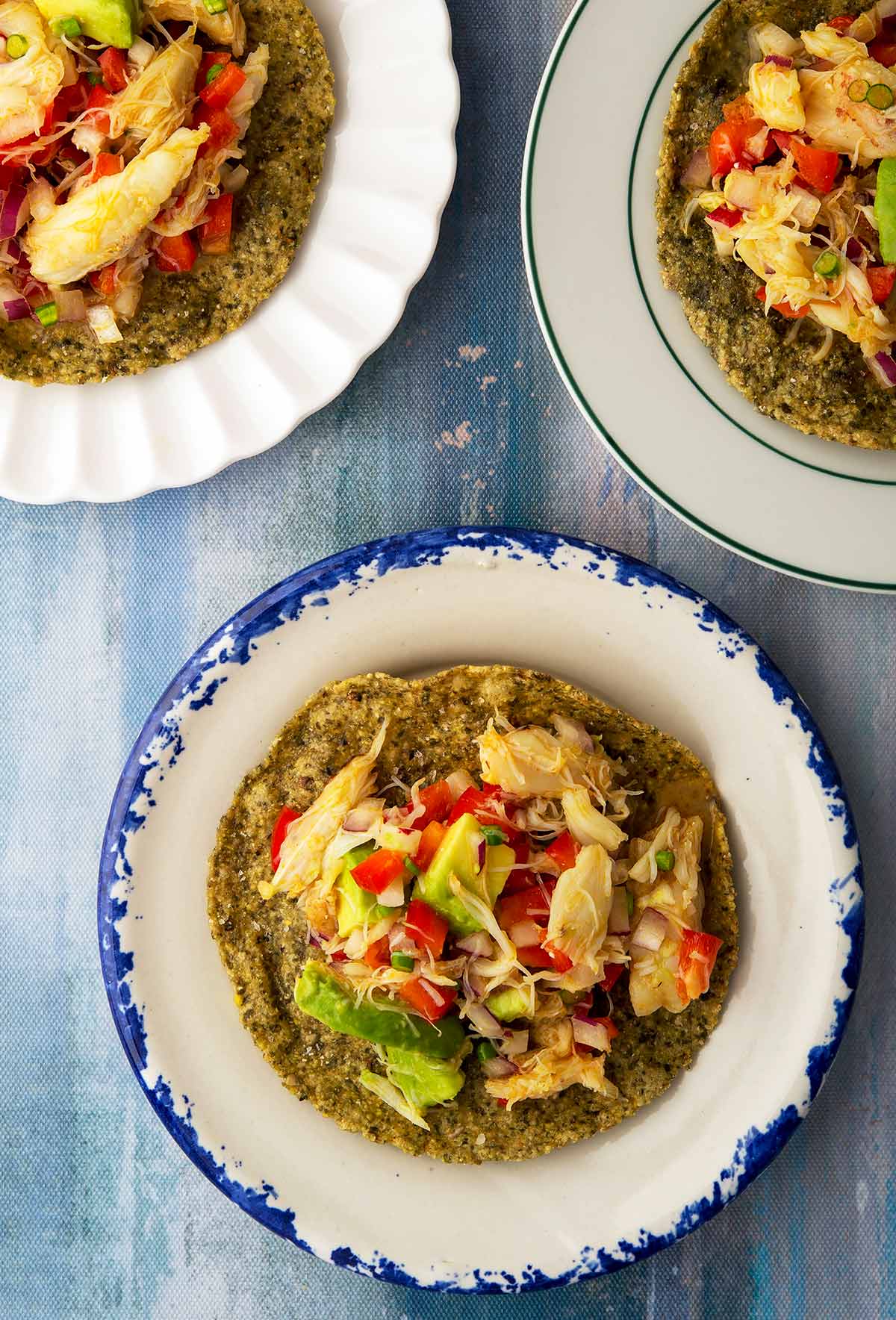 Ceviche isn't normally at its best the day after it's made, but it will certainly be edible for a few days, if kept in a covered container in the fridge. The tomatoes and cilantro tend to suffer, as would any avocado you added. One idea that works well is to make your crab ceviche without those ingredients, then add them fresh each time you dip into it. That way you can eat it for days.
Crab Ceviche
You can substitute all sorts of things if you don't have cooked crab on hand. In order of preference, I'd choose crawfish, lobster, shrimp, octopus or regular fish. This is best eaten soon after it's made, although it will keep a day or so in the fridge.
Ingredients
12 to 16

ounces

cooked, cleaned crabmeat

1/3

cup

lime juice, fresh squeezed if possible

1/2

red onion, minced

1

large radish, minced

1

red bell pepper, minced

4

garlic scapes, or 3 garlic cloves, minced

1

avocado, diced

2

tablespoons

olive oil,

use the good stuff

Salt and black pepper

6 to 10

tostadas
Instructions
Gently mix the crab with the lime juice. Mince the onion first and fold that in before you chop the other vegetables; this helps take the sting out of the raw onion.

Fold in the remaining ingredients and serve on the tostadas. It is important to not let them sit around, or the tostadas will get soggy.
Notes
NOTE:
If you are making your own tostadas, fry them in 350°F oil until they mostly stop bubbling, about 2 minutes. Drain on paper towels and salt lightly when they come out. Keep them on a wire rack in the oven set to "warm."
Keys to Success
Ceviche has a sweet spot in terms of marinating time. For most of us, that's 30 minutes. Shorter, and you have a different dish, Mexican aguachile. Longer, and you've basically pickled your seafood. It'll still be OK after a long marination, but it will adversely affect the other ingredients. 
Definitely make your own tostadas if you can -- they will be a lot sturdier. I find store-bought tostadas to shatter on the first bite.
I prefer blue crab or Dungeness for this recipe, but really any crab will do. 
Nutrition
Calories:
235
kcal
|
Carbohydrates:
17
g
|
Protein:
12
g
|
Fat:
14
g
|
Saturated Fat:
3
g
|
Cholesterol:
24
mg
|
Sodium:
587
mg
|
Potassium:
388
mg
|
Fiber:
4
g
|
Sugar:
2
g
|
Vitamin A:
684
IU
|
Vitamin C:
38
mg
|
Calcium:
47
mg
|
Iron:
1
mg
Nutrition information is automatically calculated, so should only be used as an approximation.