As an Amazon Associate I earn from qualifying purchases.
Consider the lowly scoter. One of a nine-member clan of hardy, ocean-going ducks, this is the most common sea duck where I live in California. Variously called skunk heads, candy corn beaks, clowns, fruit loops, or, as I like to call them, skunk puffins, they are not the wariest of ducks, but they are plentiful and fun to hunt when the action is slow inland.
They zip along in the San Francisco Bay inches over the water, black darts that can be tough to see if the wind's up. When resting they can congregate in vast rafts that have been known to drift with the current into gun range of your boat or floating blind. They readily come to a call — basically you growl into a regular mallard call — and seem to like it when you wave a black flag at them.
One a good day, such as I had recently with my friend RJ Waldron of Northwind Outfitters, we can stack up a limit of surf scoters by 9 a.m. That's the fun part.
When it's time to go home, there's a fair chance I will hear one or another of the other hunters I am with try to pawn off the birds. (That didn't happen last time) And RJ's No. 1 question on his sea duck hunts is: Are they edible? Why yes, yes they are. And as a matter of fact, eating sea ducks need not be an exercise in masochism or an Andrew Zimmern-like gastronautical dare. You just have to cook them right, that's all.
So what's "right," you ask? First, chuck any idea you have about plucking and roasting sea ducks whole. That is, unless you are a native of the Far North. It seems that Inuits, Newfoundlanders, Greenlanders, Icelanders and the people of the Faeroe Islands have something of a taste for sea bird.
Believe it or not, roasted puffin is a thing in Iceland. You are what you eat, and sea ducks eat crustaceans, clams and fish. Sea duck fat is orange for the same reason salmon meat is orange — pigments in the crustaceans they're eating. Tasty in a salmon, horrific in a duck.
So you need to skin your sea ducks (and saltwater divers) and remove every scrap of fat you can find. Even the stray bits of fat around the gizzard and that fat ring round the heart. All fat must go. (Here's a video on how to skin a duck, if you need a refresher)
Keep in mind that everything I am writing here about true sea ducks also applies to fishy diver ducks like bluebills, buffleheads, goldeneyes and some ringnecks, canvasbacks, redheads or brant.
Where I live, in Northern California, there is a health warning against eating the livers of ducks in the San Francisco Bay, so I toss them. If you're a liver lover, I see no reason why you couldn't eat the livers of cleaner-living sea ducks.
The legs are up to you. I've eaten plenty of skinned scoter legs and they're OK, but you really need to be diligent about removing that fat. Even when you are, they are strong-tasting. My advice is to brine them in 1/4 cup kosher salt to 1 quart water overnight. That will do wonders. Note that this is one of the very few times I advocate brining duck. Sea ducks are strongly ducky, even when treated perfectly. There's no getting around it. So if you are used to eating wild ducks, you'll be fine. If you are serving "civilians," brine the meat.
The breast is the money cut. Brined or unbrined, once you trim away the skin and fat you're good to go. So how to eat your sea ducks?
Here are 10 recipes that will work very well with scoters, any other sea duck or very fishy diver ducks:
Wild Duck Jerky or Goose Jerky
Yep. Jerky. Damn good use for sea duck breasts. You end up brining (or salting them) as part of the jerky making process anyway, and you typically use strong flavors in jerky, so there may be no better use for a sea duck than jerky… if you like to eat jerky.
Read More
Duck Stir Fry with Scallions
I designed this duck stir fry specifically for scoters. Any duck works, but this dish is a knockout — and will convince anyone who thinks they don't like sea ducks that they're horribly wrong.
Read More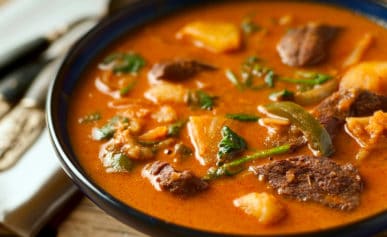 Thai Duck Curry
You use skinless breast meat here, and the strong Thai flavors handle the sea duck meat well. Another winner for scoter meat.
Read More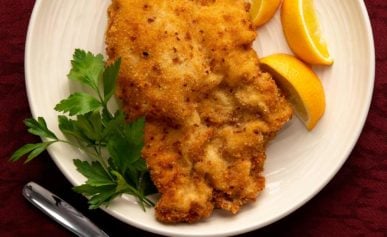 Wiener Schnitzel
The classic. You can make a schnitzel out of anything, really, and while it won't be a true Vienna schnitzel, it will still be awesome with sea duck breast meat.
Read More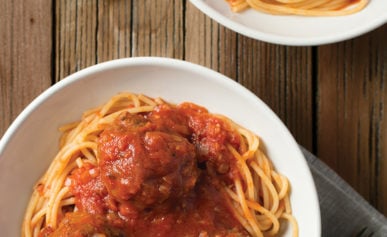 Duck Meatballs
I designed this recipe for sea ducks, too. It's basically an Italian meatball, done with scoter meat. Any meatball recipe on this website will work with ground sea duck meat.
Read More
Crab Fried Rice Thai Style
When you click over to this recipe you see it was originally done with crab meat, but subbing in (or adding) slices of sea duck meat to it works great.
Read More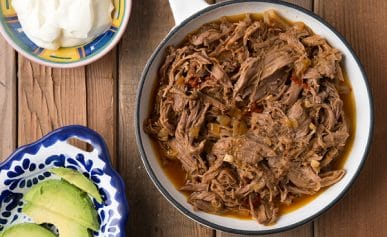 Venison Barbacoa
Again, this is originally a venison dish, but if you sub in sea duck legs, this may well be the best thing you can make with them. Great in tacos or burritos!
Read More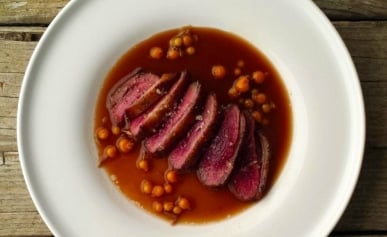 Beer Sauce with Duck
This is a deeply flavored Nordic dish that I normally do with puddle ducks with the skin on. But the heady flavor of the dark beer sauce with a skinless sea duck breast will make you a believer.
Read More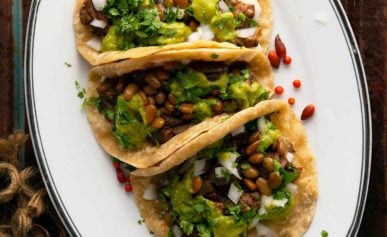 Venison Tacos
This is a link to a venison recipe, but sub in skinless sea duck breasts and slice them thinly and you're in business. This would be more or less like a fajita.
Read More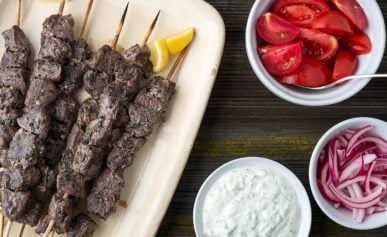 Venison Greek Souvlaki
Kinda like a Greek taco, this is a damn good use for chunks of sea duck meat. Be sure to brine the meat in this case. If you have breast meat that's a little shot up where you need to cut around it, this is a good choice for a recipe.
Read More
These are just ten recipes. I could go on and on. The point is that eating sea ducks is not so crazy an idea, if you have a little guidance. Hopefully this will do the trick. Now go shoot some skunk puffins and feast on them afterwards!