All About Royal Red Shrimp
As an Amazon Associate I earn from qualifying purchases.
Anyone who knows me knows I have a thing for crustaceans. It started with Maine lobsters when I was a toddler, and has spread from there. To me, shrimp had always been second fiddle to crabs and lobsters, until I met the spot prawn. Nothing in the world could match it, until, finally, I met the royal red shrimp.
Royal reds are, relatively speaking, the warm water cousin to the spot prawn. Here's why you should seek them out, and, once you get some royal reds, how to cook them.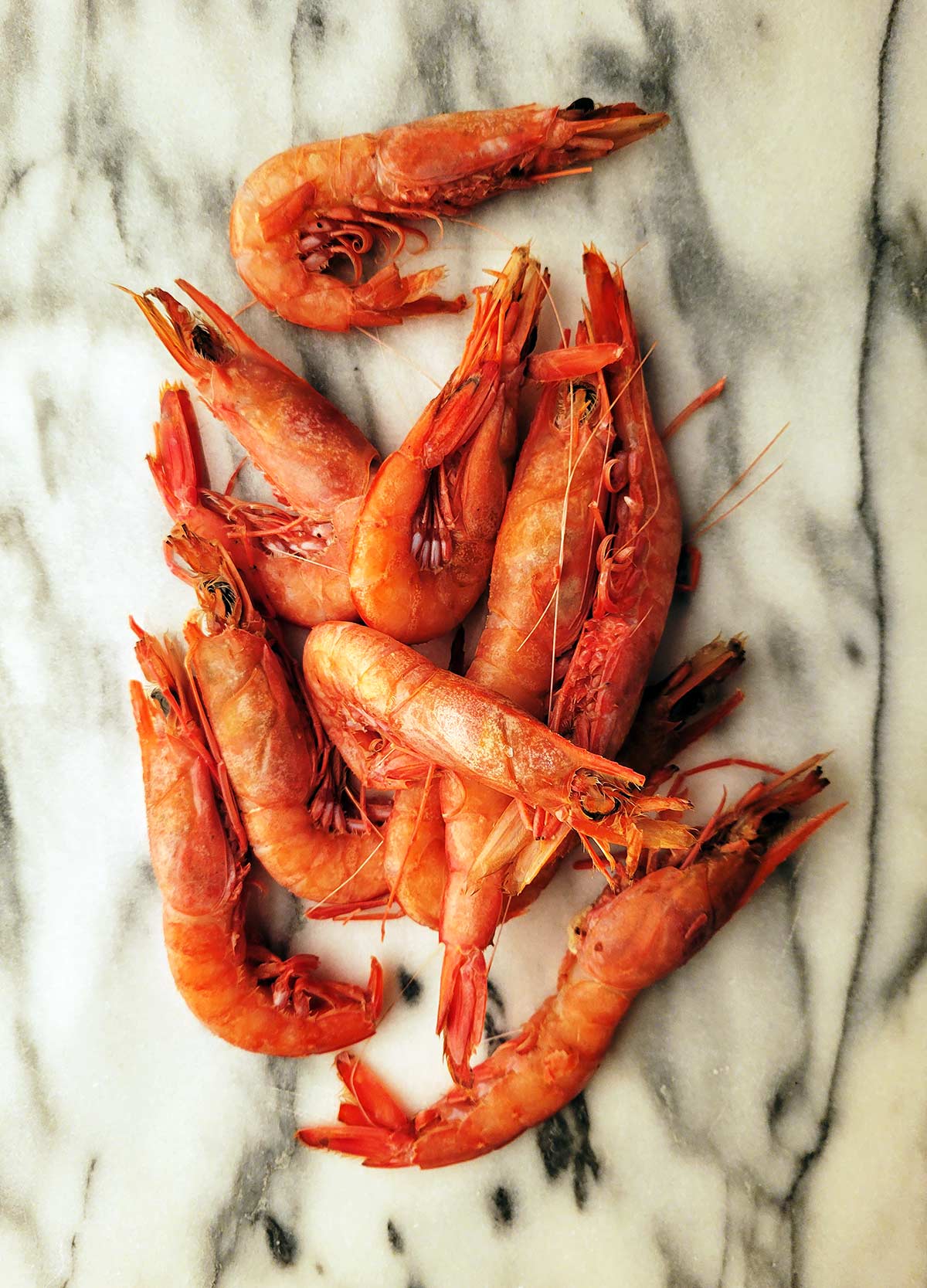 Pleoticus Robustus is native to the Atlantic, and can be found as far north as New England, where they are called Stonington Reds after that town in Connecticut, all the way down to Guiana in South America. But it is the Gulf where the legend of royal red shrimp began.
They are a deep water shrimp, always deeper than 500 feet, and do quite well as deep as 2000 feet down. The constant is that these shrimp like their environment around 50°F. If you know anything about catching anything, you know that a shrimp living 2000 feet beneath the surface is damn hard to catch.
Most American shrimp, the browns, whites and pinks, are shallow water shrimp; think Forrest Gump and you get the idea. Running gear so deep is expensive, and, what's more, the journey to the surface, where it is almost always warmer than 50°F, can not only kill royal red shrimp, but render them unfit to eat.
So fishermen need to be careful, and, in the case of the Gulf, they need powerful freezers on board. Only the Stonington reds are not flash-frozen on board. All this makes them pricier than other American shrimp, and much more expensive than those crappy Southeast Asian shrimp you buy for pennies. If you aren't already buying American shrimp, you might want to read this article.
But are royal red shrimp better than other species? Yes. Royal reds are more lobstery, sweeter and more tender than other shrimp. In fact, the only shrimp that beats or matches them are spot prawns, which, to me, are the king of all shrimp. Both are deep water shrimp, incidentally.
You don't want to mess with royal reds too much. Save them for dishes like aguachile, shrimp risotto, or shrimp and grits, or simply sautéed shrimp with garlic, parsley, lemon and chile.
Whatever you make with them, the key is to be able to really taste the shrimp. Use some other shrimp for things like seafood enchiladas or shrimp mac and cheese, or pickled shrimp.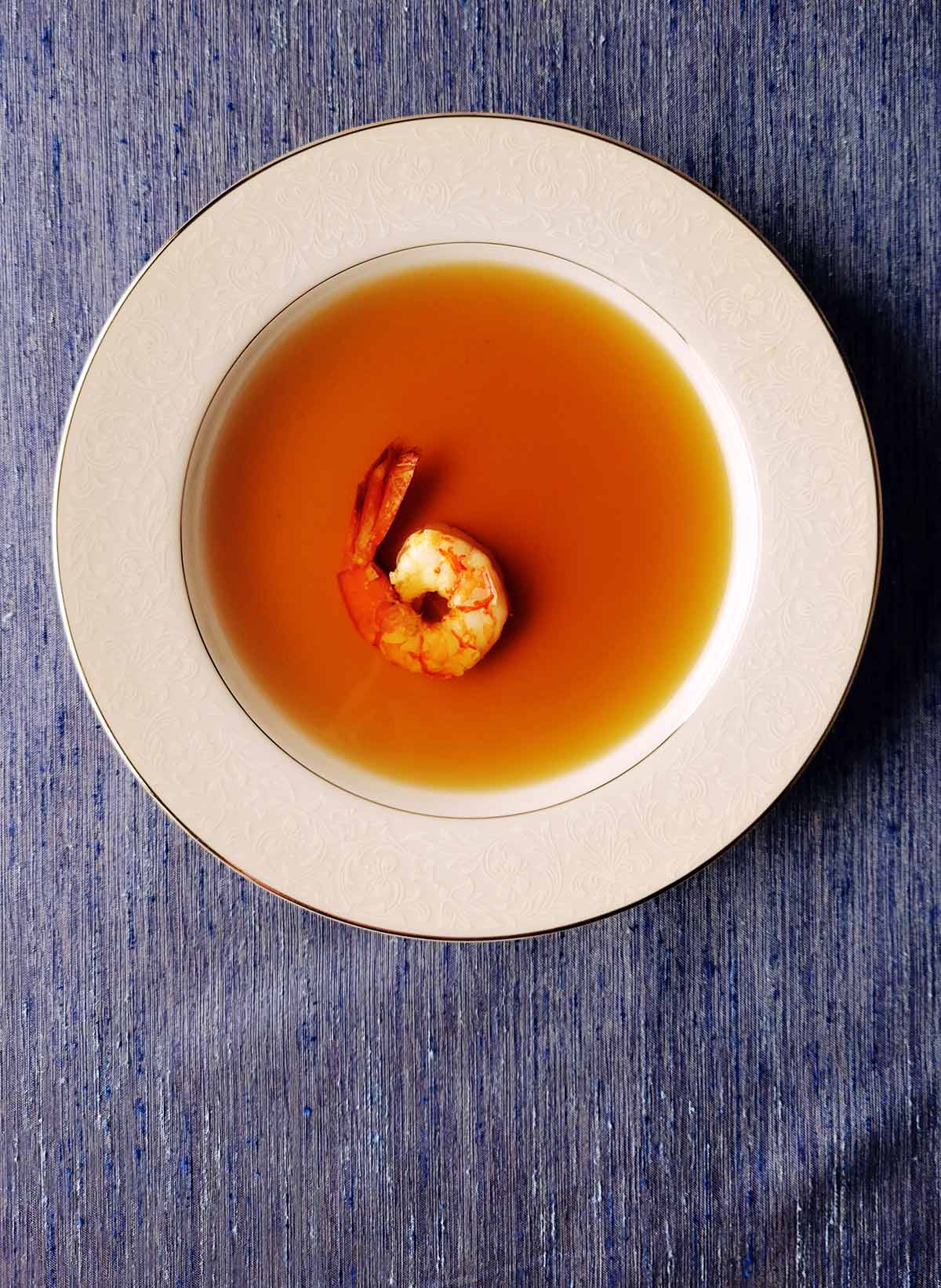 Very often you will get head-on royal red shrimp. This is a sign of quality, since the heads rot very quickly, and if you get pretty, head-on shrimp that haven't turned black, you have the best of the best. If you are so lucky, you really have to make shrimp stock. Royal red stock (and spot prawn stock) is the best of the best.
Royal red shrimp cook a little differently from other species of shrimp.
Like spot prawns, they cook fast. Really fast. As in, just wave them over the heat fast. They are already pink, so you can't use that as your indicator. A normal sauté with royal reds will only take about 2 to 3 minutes. If you boil them, bring your water to a boil, drop the shrimp in, then, when the water returns to a boil, remove them. They'll be done.
If you grill royal red shrimp, do so over raging hot coals, so you can get nice color on them without overcooking the shrimp. These are not good candidates for smoked shrimp.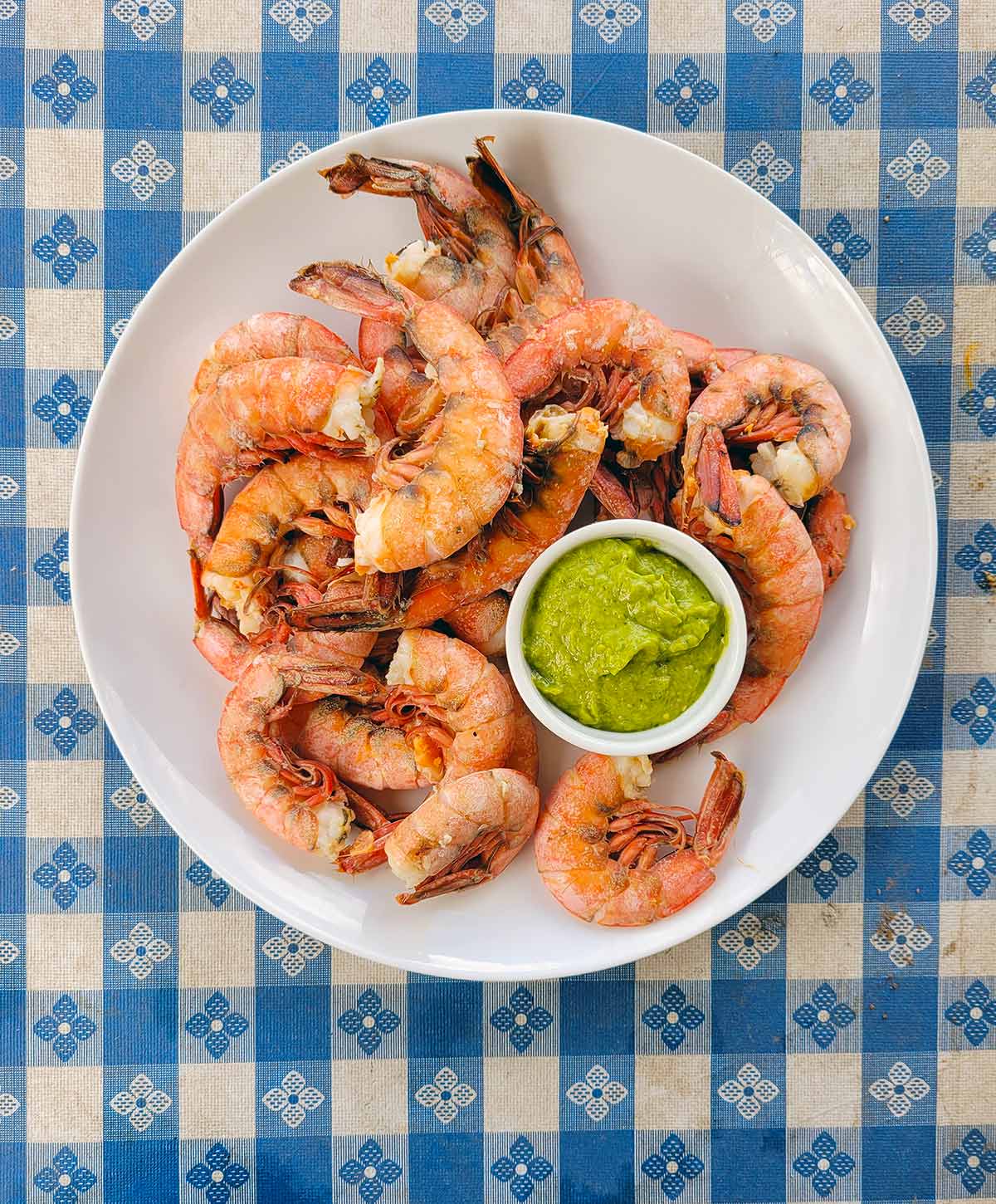 Royal reds are good candidates for raw dishes, however, largely because they've already been flash-frozen, which kills potential parasites.
So how do you buy royal red shrimp? Look for them in local markets around in Connecticut, where they are called Stonington Reds, but they are more common in the Florida and Gulf regions. They can be fished all year long, but the main season is summer to September. You can also buy royal reds online, through places like E-Fish.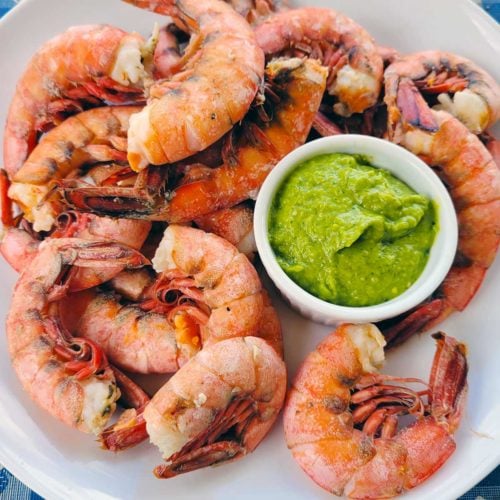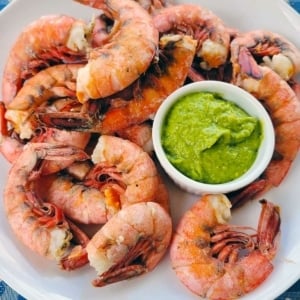 Simple Steamed Royal Red Shrimp
This recipe will work with both royal red shrimp and spot prawns. Both cook more quickly than regular shrimp. Serve this with the sauce of your choice.
Ingredients
1

pound

royal red shrimp or spot prawns,

shells on if possible.

Sauce of your choice
Instructions
Set a steamer insert into a lidded pot. If you don't have one, you can put the shrimp in a colander, or you can use a Chinese steamer if you have one. Pour in enough water so you can steam, but not enough to get the shrimp wet. Cover the pot and turn the heat to high.

When the water boils, put the shrimp into the steamer, cover the pot again and let this steam at full bore for 4 minutes. Turn off the heat, remove the shrimp and serve, peel and eat style.

NOTE: If you can't get shell-on shrimp, decrease the steaming time by a minute.
Nutrition
Calories:
113
kcal
|
Protein:
23
g
|
Fat:
2
g
|
Saturated Fat:
1
g
|
Cholesterol:
286
mg
|
Sodium:
881
mg
|
Potassium:
91
mg
|
Vitamin C:
5
mg
|
Calcium:
164
mg
|
Iron:
2
mg
Nutrition information is automatically calculated, so should only be used as an approximation.