As an Amazon Associate I earn from qualifying purchases.
Smoked swordfish, smoked marlin, or really any big, meaty fish, is a fantastic way to eat these big chunks of meat — as an appetizer or main meal, depending on what you do with it. And this recipe has a backstory.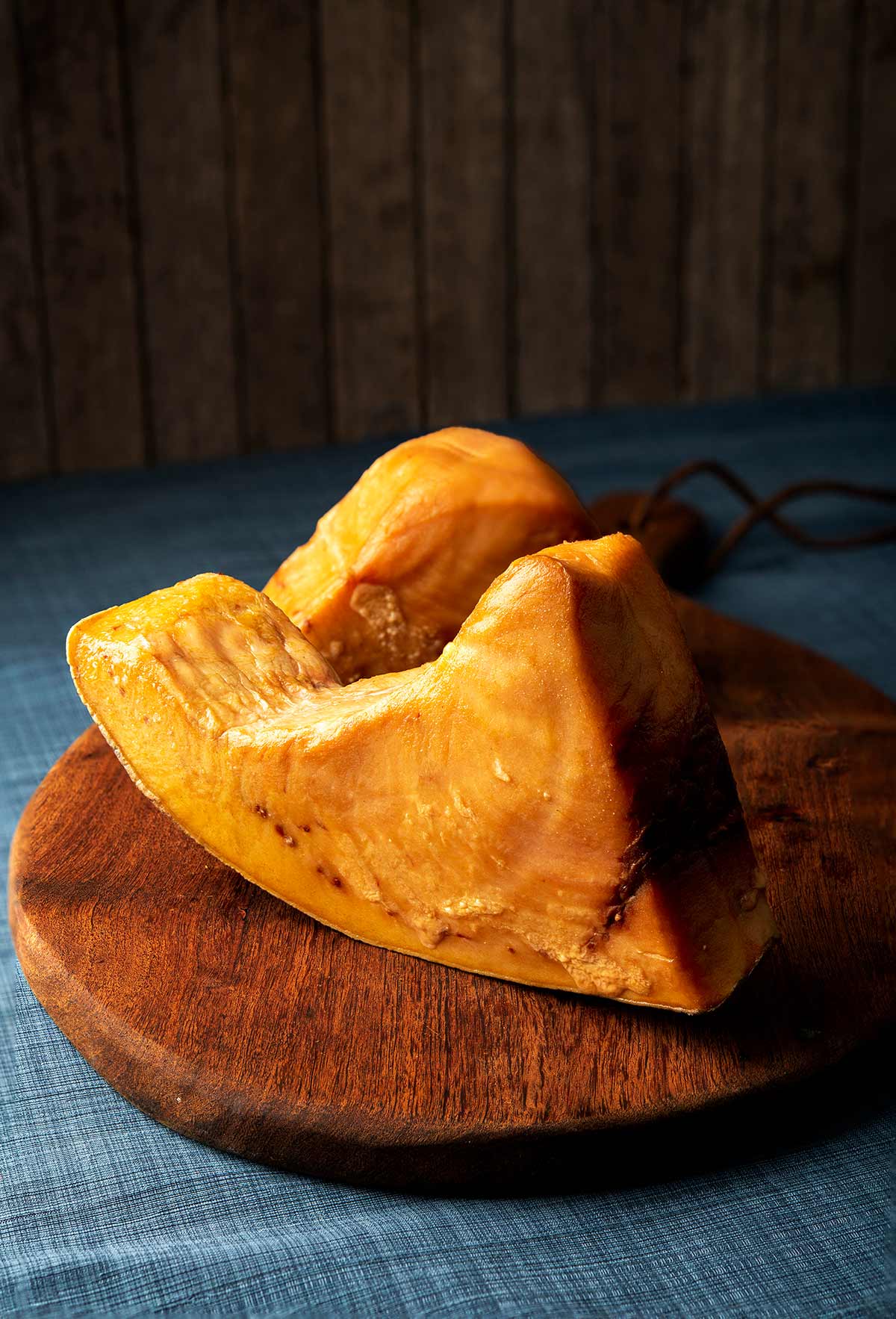 I can hear you: Why bother with smoked swordfish? It's already the primo fish to grill, and do I need another method? The answer is yes, and here's why.
It's meaty, almost beefy in a way, and if done right, the fish stays juicy. Big fish like swordfish, marlin or tuna are also more savory than, say, perch or trout.
For me, it all started in Mexico. This recipe and method was inspired by all the smoked marlin I've eaten on my trips to Baja California and Baja Sur. It's a thing there, and that's what sent me down this road.
Tacos de marlin, marlin machaca, marlin burritos, smoked marlin stuffed into roasted chiles, you name it, the bajacalifornios and sudcalifornios make it. I've asked around, and smoked swordfish is largely considered the equivalent and is used interchangeably.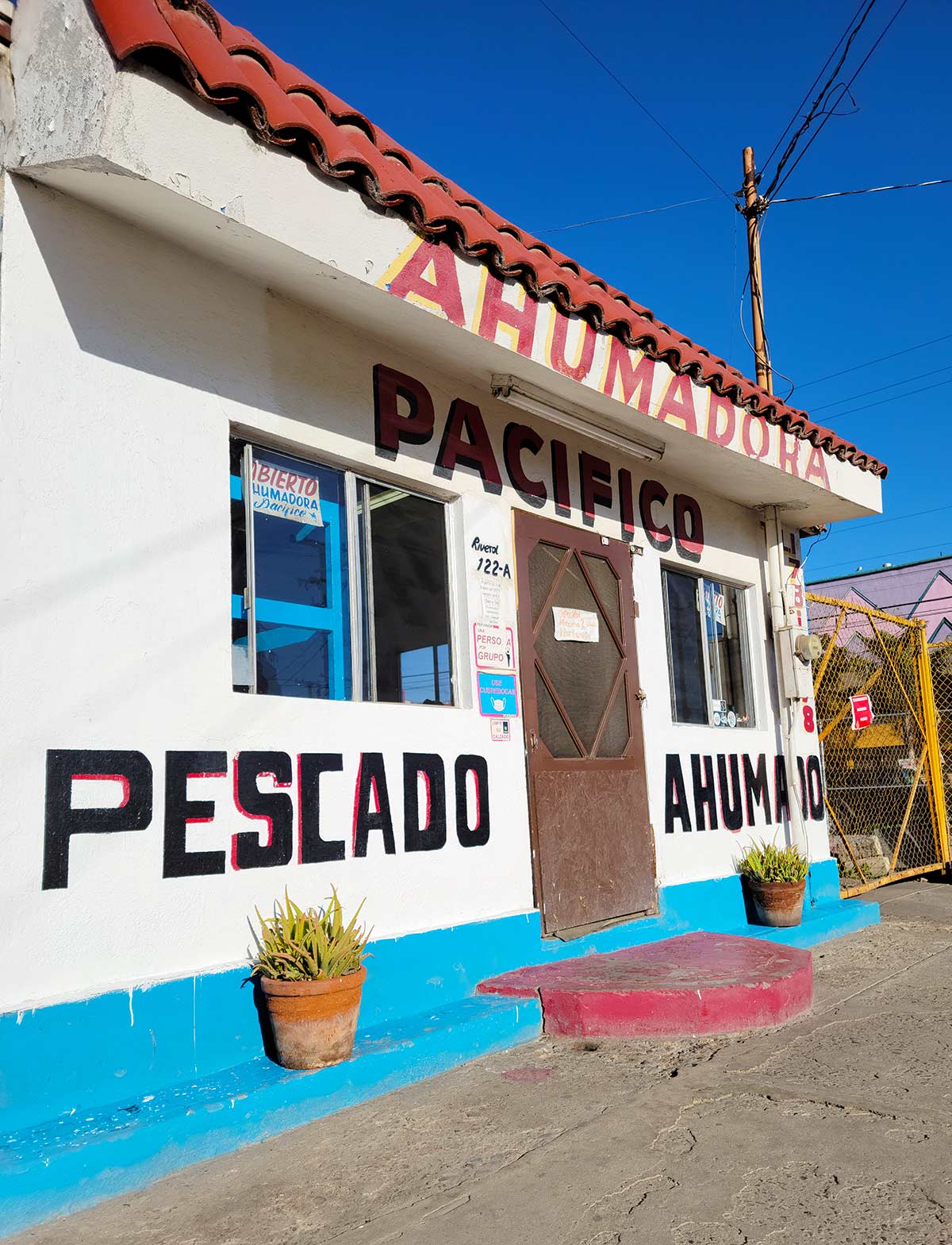 I finally got to see how at least one place makes their smoked marlin (as well as smoked yellowtail and tuna) when I visited Ahumadora Del Pacifico in Ensenada, Baja.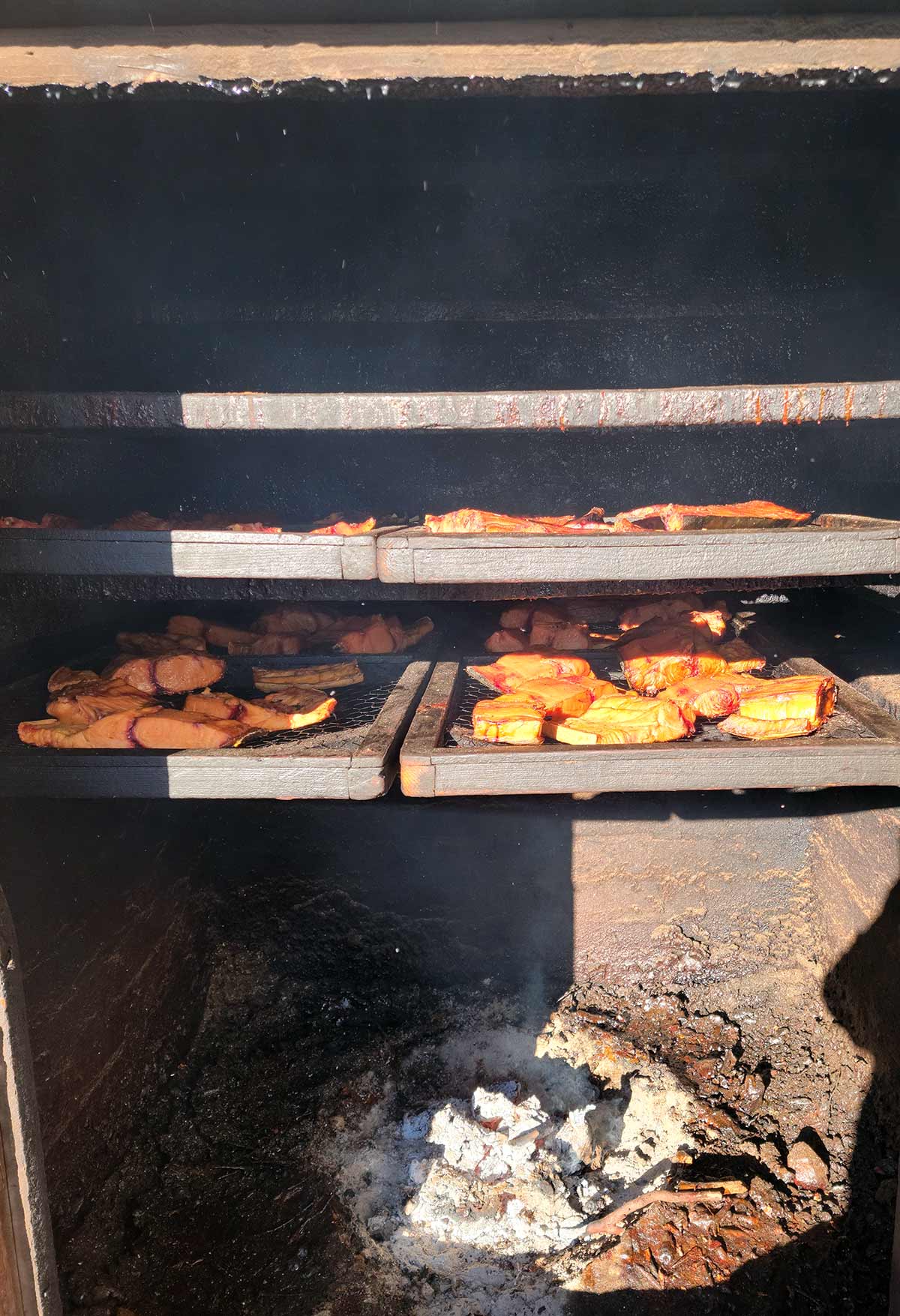 Every day they smoke fish, almost always big, meaty fish, out back over embers of manzanita or mesquite wood. Almost all their inventory sells out each day, for those aforementioned tacos, tostadas, etc.
I bought a big chunk of marlin and brought home the portion we didn't eat as a snack; more on that in another post.
Later, I got a large hunk of swordfish from my friends at E-Fish, and I knew I needed to make some smoked swordfish to mimic the marlin — it's way easier to buy swordfish in the United States than marlin, unless you live in Hawaii, where it's also a thing.
How to Make Smoked Swordfish
I don't know how Ahumadora Del Pacifico salts their fish, but I do have a very good method for salting big chunks of fish before smoking: Heavy salting for a short period.
It's easy: Really lay on the salt — you can even bury the fish in salt if you want — for 1 hour per pound of fish. And that's per piece, so if you have a 2-pound piece of fish, 2 hours. A half-pound piece of fish, 30 minutes.
Rinse, pat dry, then let the fish dry some more to form the pellicle, a stick-tacky film on the outside that helps smoke adhere, then smoke away.
I was looking for a Mexican flavor, so I went with mesquite, which is strong-tasting. If that's not the goal, use a milder wood like alder or maple or apple.
Keep the temperatures low, below 200°F, and smoke for several hours. I prefer to go a full 4 hours, and if you can keep the temperature below 170°F, you can go as long as 5 or 6 hours. The Mexican smoked marlin is very smoky.
How to Use Smoked Swordfish
Once you have some, use your smoked swordfish, marlin or tuna or yellowtail or amberjack in any Mexican dish calling for smoked marlin, marlin ahumado, or slice it — yes, it's meaty enough to be sliced with a sharp knife — and eat it on a cracker or by itself.
If you are used to smoked sturgeon, they are very, very close, so you can use them interchangeably.
I also like eating it hot, right out of the smoker, over a green salad.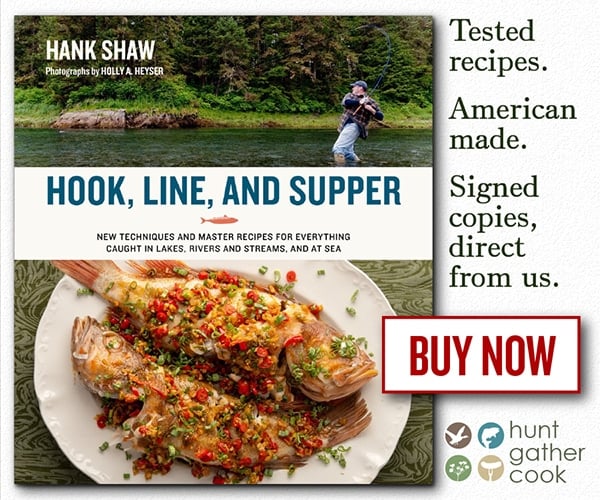 It's so meaty it won't flake like, say, smoked salmon, smoked sablefish or smoked lake trout, but you can chunk it up for dishes like English fish pie, or Vietnamese smoked fish salad.
Once made, smoked swordfish will keep a week in the fridge, and it freezes well.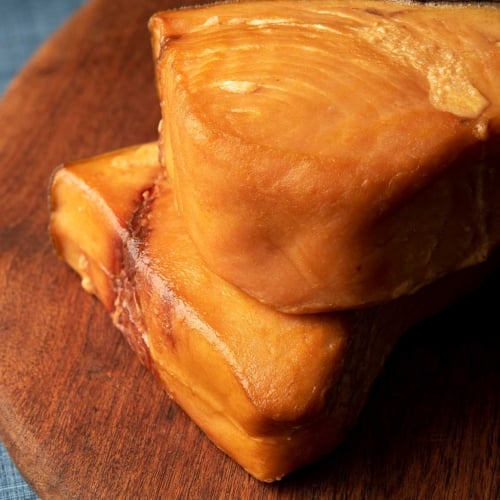 Smoked Swordfish
This recipe works for any thick, meaty fish: Swordfish, marlin, tuna, paddlefish, sturgeon, yellowtail or other large jacks.
Ingredients
2

pounds

swordfish or other firm, meaty fish

Salt
Instructions
Heavily salt your fish; you can even bury them in salt. I use kosher or sea salt for this. Put them in the fridge for 1 hour per pound of the pieces of fish, i.e., if it's a 2-pound piece, two hours, a half-pound piece, 30 minutes.

Briefly rinse the fish and pat it dry. Let it sit on a rack in a cool place for at least 1 hour and up to overnight in the fridge. At room temperature, put a fan on the fish to speed drying and to keep bugs away.

Get your smoker to a steady, cool temperature. I use a Traeger, so I set it at 175°F or even 165°F. You can't really do this well if you can't keep your smoker below 200°F. Wood choice is yours, but for a Mexican flavor use mesquite. Alder, maple or apple are other great options.

Smoke the fish for at least 2 hours, and up to 6. The lower the temperature, the longer you can smoke it for. Four hours at 175°F is a nice compromise. Serve the smoked fish hot right away, or let it cool and use it for other dishes.
Nutrition
Calories:
163
kcal
|
Protein:
22
g
|
Fat:
8
g
|
Saturated Fat:
2
g
|
Polyunsaturated Fat:
1
g
|
Monounsaturated Fat:
3
g
|
Trans Fat:
1
g
|
Cholesterol:
75
mg
|
Sodium:
92
mg
|
Potassium:
474
mg
|
Vitamin A:
136
IU
|
Calcium:
6
mg
|
Iron:
1
mg
Nutrition information is automatically calculated, so should only be used as an approximation.