Rau Ram, Southeast Asia's Cilantro
June 25, 2020 | Updated December 21, 2020
As an Amazon Associate I earn from qualifying purchases.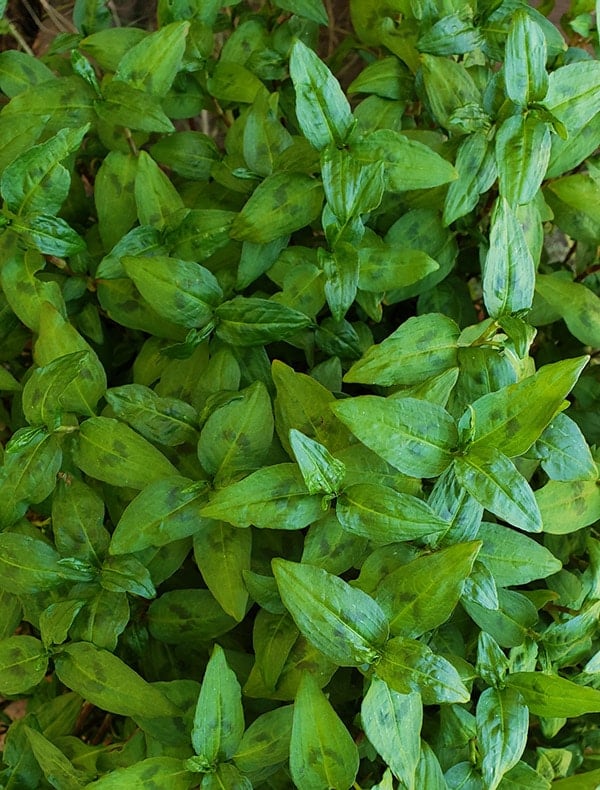 Rau ram is to Southeast Asia what cilantro is to Mexico: It's on everything, and it's amazing… well, if you like cilantro, because they taste similar.
Persicaria odorata is its Latin name, and this cousin of knotweed and smartweed normally grows in wet places all over Southeast Asia. It does not grow wild in North America to my knowledge, although I am sure someone reading this somewhere knows of a patch of gone feral.
I'll walk you through how to cook with rau ram as well as how to grow it, and I'll offer you a simple recipe that uses it as a main flavor component.
Growing Rau Ram
Rau ram grows very well in gardens, however, and doing so will help you out if you like to eat cilantro. Why? Because as anyone who has ever grown cilantro knows, the plant bolts almost immediately in hot weather. Rau ram does not bolt at all, or at least my three-year-old plant does not. Yes, you heard right: My plant is three years old. It lives in a pot.
Now even here in Sacramento, it will get cold enough to kill it in winter, thus the pot. Also, rau ram likes a lot of moisture, so here in this semi-desert of ours, it needs to be in the shade and watered every day that it hits 100°F, which is often in summer. I imagine rau ram would grow really well on the muggy Gulf Coast or Florida.
This plant has other names: Vietnamese coriander, laksa leaf, Vietnamese mint, and praew leaf.
I strongly recommend buying a rau ram plant, rather than seeds. They are not expensive, and many places online sell them. I bought mine on Etsy.
It grows quickly, and would likely be invasive — like other knotweeds — if you put it into the ground in, say, Louisiana. My one little seedling filled a three-gallon pot in less than six months, and unless you cook Southeast Asian food all the time, you will likely only need one.
If you want to share rau ram with friends, you can divide a plant and pot up the other half as a gift, or you can root cuttings in water (like potatoes) and then plant them in soil.
Bring the plants inside if there is a danger of frost, and rau ram will more or less stop growing once the light levels dip in late October. But fear not, it'll come back in spring.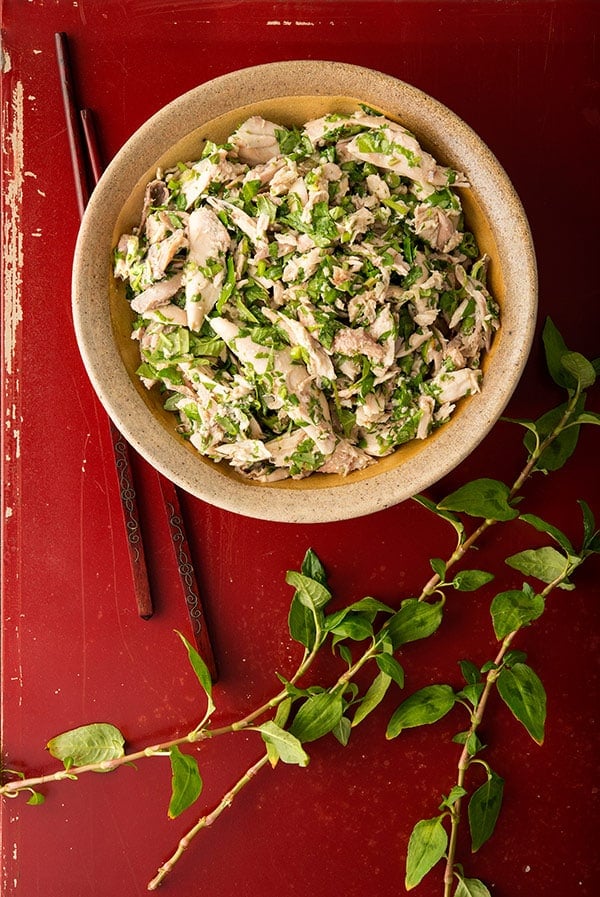 Cooking Rau Ram
First and foremost, the big question in everyone's mind: Will rau ram taste like soap to you if you get that weird effect from cilantro? No. These plants are not botanically related, and anecdotal reports are that avowed cilantro haters can eat rau ram — now mind you, this is for people who get the soapy effect, not people who simply dislike the flavor of cilantro. Can't help you there.
Second most important thing to know is that this herb is always used fresh, never dried. It's one of those herbs that loses almost everything dried. I imagine you can freeze it, but I have not tried.
Rau ram is also milder than cilantro, with hints of mint in there, too. It is similar to, but not identical, to cilantro.
You see it in cold salads mostly in Southeast Asia. Larb chief among them, as well as shredded meat and vegetable salads. The Dai style shredded quail salad below is representative of this.
Other good options are to put them into spring and summer rolls (not the fried ones), or add to curry or soup at the last minute. It is really good as an herb for Vietnamese pho or shaking beef. I also like it a lot with Vietnamese crispy fish.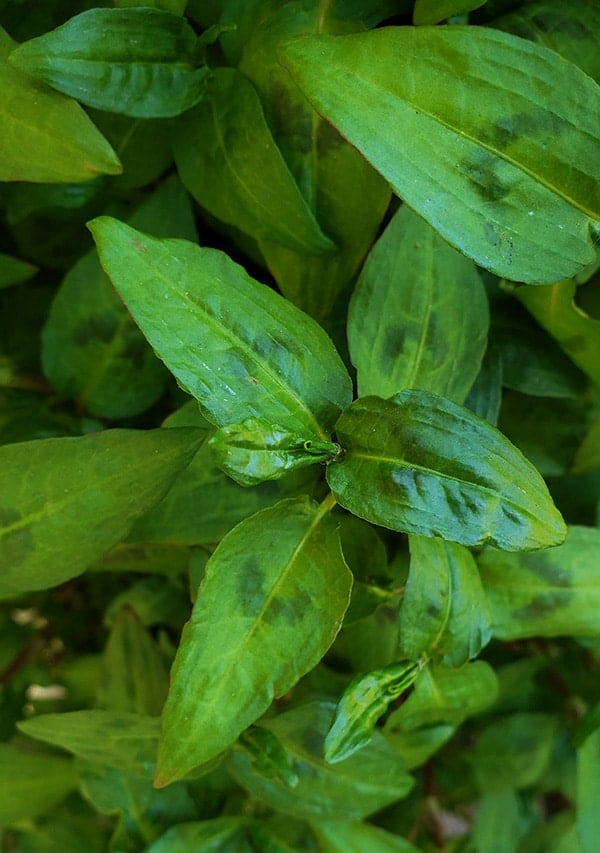 You see rau ram in hot and sour dishes, too.
I mostly pick stems when I need them, low to the base of the plant, then strip off the leaves for the dish. You can use the stems in making broth and stock, too, again only in the last 15 minutes of cooking or so.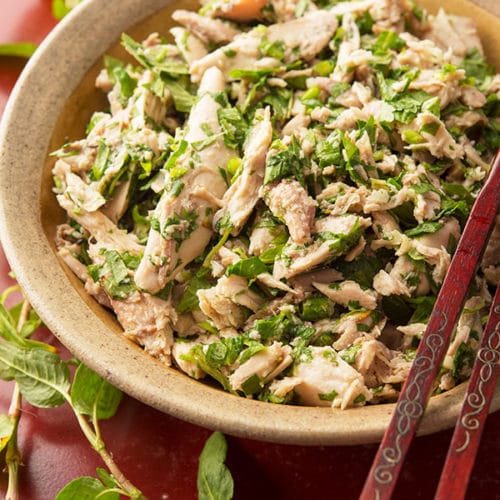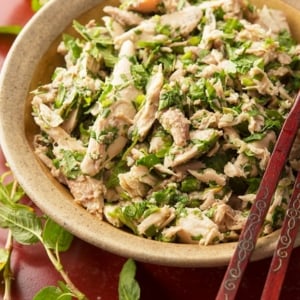 Dai Lime Quail
This is a dish from Yunnan, in southern China, and it definitely has a Southeast Asian feel to it. Simmered chicken or quail, shredded, and served in a salad of rau ram, ginger, garlic and chiles, with a bit of lime and sesame oil to liven things up.
Ingredients
BROTH
8

quail

1

quart

chicken broth

1

leek, chopped

A 2-inch piece of ginger, smashed

2

star anise

(optional)

Salt
SALAD
1

cup

rau ram leaves

1/2

cup

cilantro or mint, chopped

5

hot fresh chiles, such as Thai or pequin

2

cloves

garlic, minced

2

tablespoons

sesame oil

2

limes, zested and juiced
Instructions
Put the quail into a soup pot and add the chicken broth, plus enough water to cover by about an inch. Bring to a gentle simmer, and skim off any froth. Add the remaining broth ingredients and simmer gently until the quails are tender, usually about 90 minutes to 2 hours.

Remove the quail and, when cool enough to handle, shred the meat and reserve. Strain the broth and reserve for another use. Discard the quail bones.

Add the shredded quail to the salad ingredients and serve either chilled or at room temperature.
Notes
NOTE: Any light meat poultry works here, and the salad is traditionally done with chicken. 
Nutrition
Calories:
552
kcal
|
Carbohydrates:
12
g
|
Protein:
49
g
|
Fat:
35
g
|
Saturated Fat:
9
g
|
Cholesterol:
166
mg
|
Sodium:
196
mg
|
Potassium:
814
mg
|
Fiber:
2
g
|
Sugar:
2
g
|
Vitamin A:
1470
IU
|
Vitamin C:
38
mg
|
Calcium:
84
mg
|
Iron:
10
mg
Nutrition information is automatically calculated, so should only be used as an approximation.