Mexican Picadillo
February 07, 2019 | Updated August 02, 2022
As an Amazon Associate I earn from qualifying purchases.
Mexican picadillo is to Midwestern "taco meat" what the sun is to a flickering match. It's easy to make, quick, and so, so much better than ground meat + McCormick's mild taco seasoning, or whatever it is they put on "taco meat." This picadillo recipe is from Sonora, in the north of Mexico, and is fantastic over rice or with flour tortillas.
Picadillo, for much of my life, was simply a pretty, sing-song word that I vaguely associated with Latin food. I knew that pretty much every Latin group that lived around me in New Jersey had a version: Puerto Ricans, Cubans, Dominicans… and yes, Mexicans. What follows is a Mexican picadillo recipe.
Growing up in New Jersey in the 1970s and 1980s, the sum total of Mexican food in my world was the Tiko Taco out on Route 22, and hideous, hard-shelled, pre-bent tacos filled with ground beef seasoned with "taco mix," which, so far as I could tell, was cumin and chile and who-knows-what-else. Meh.
For a long time, I thought tacos = ground meat + seasoning. Even years later, Taco Night at college, or in friends' homes (and here you can see I had no Mexican friends at the time), always meant "taco meat," the same ground beef with seasonings.
Well, this concept didn't spring from nothing. We were all trying to emulate Mexican picadillo without even knowing it.
Lots of versions of Mexican picadillo exist, and I am using the country as an adjective because as I mentioned, you can find picadillo in some form all over Latin America and Spain. Interestingly, most versions of picadillo are relics from the Renaissance, when sweet-plus-meat was a thing. You see a lot of raisins and sometimes dates, occasionally actual sugar, plus almonds.
If you are looking for that Mexican picadillo, which is more of a southern Mexican thing, you will find it here in my recipe for chile poblano rellenos.
What Exactly is Mexican Picadillo?
Picadillo in concept is something of a mash-up of Italian meat sauce and American chop suey, and Texas chili. Ground meat, with spices, usually some sort of tomato, but also a number of other vegetables tossed in for flavor and bulk.
You see diced carrots and potatoes a lot, peas, zucchini, chayote, green olives, the aforementioned raisins, more or less tomato, more or less soupy, etc., etc. It is a very idiosyncratic dish.
There's always a chile element, too. I've seen everything from cayenne, which is super gringo, to roasted green Hatch chiles — chiles verdes in northern Mexico — to jalapenos or serranos, rehydrated dried red chiles, even habaneros. You do you.
Sonoran Picadillo
This version comes from Sonora, one of Mexico's desert states, which borders Arizona. I am basing it off a recipe for venison picadillo in a cool little book called La Cocina Familiar en el Estado de Sonora, which as you might imagine is written in Spanish. The original recipe is credited to Balvanera Gonzalez de Cabrera.
What attracted me to her recipe was that it was a picadillo de venado — venison! I was also attracted by the fact that Gonzalez de Cabrera's recipe is not sweet, and had far fewer ingredients than the sometimes baroque picadillos you can see in places like, say Oaxaca.
I then read a few other Sonoran picadillo recipes in Spanish, and watched a few videos of Sonorans making picadillo, and talked to a few Sonoran friends about how they make picadillo. This Mexican picadillo is an amalgam of those. Real "taco meat."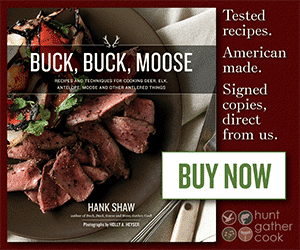 How to Use Mexican Picadillo
Use it, of course, in tacos, but it is also a fantastic empanada filling, or mixed with eggs and stale tortillas for chilaquiles, stuffed in a burrito (especially a breakfast burrito), or even as the filling for a tamal. Mexican picadillo makes a helluva chile relleno filling, too.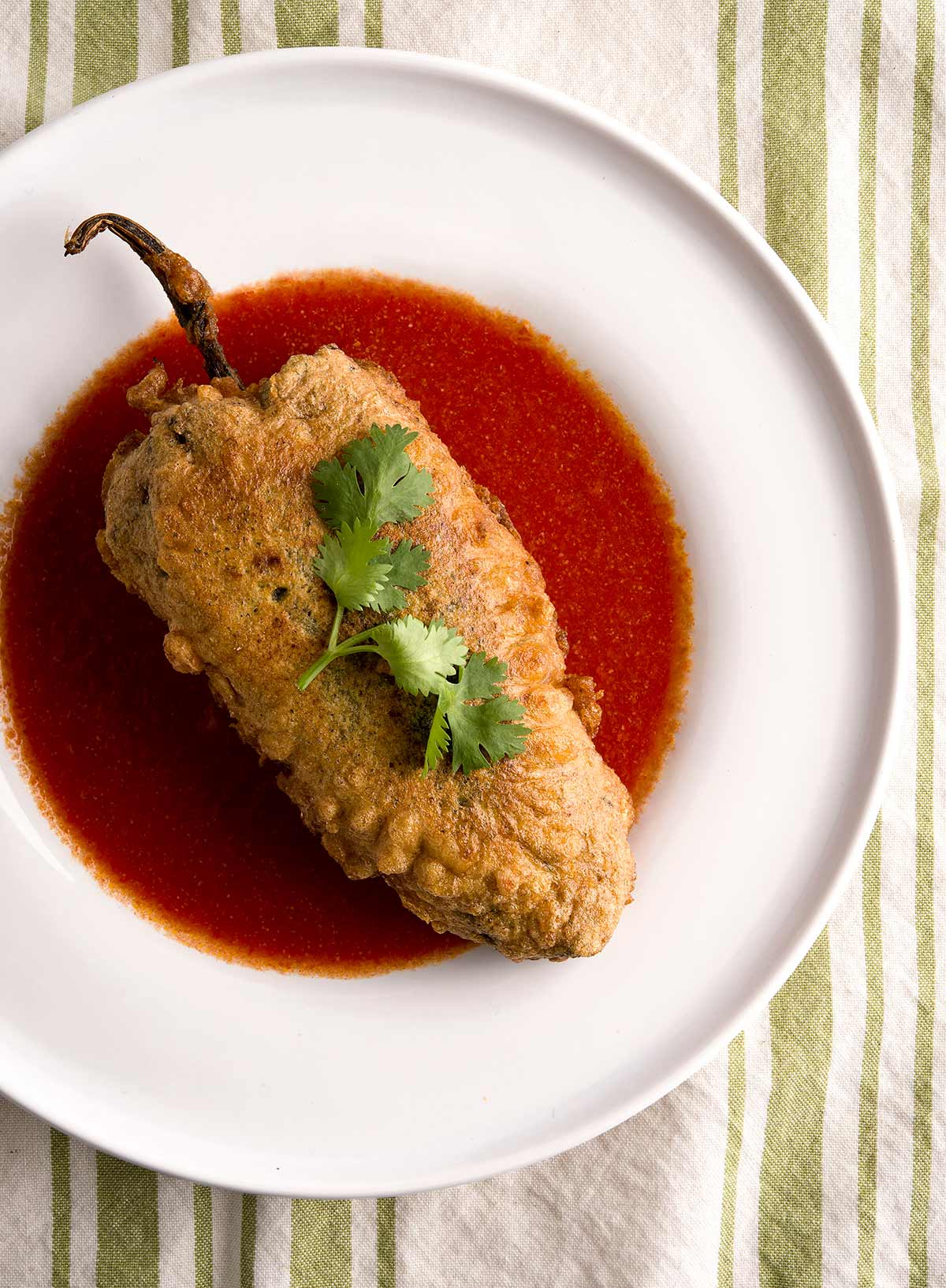 There are a few tricks here for a better Mexican picadillo. First is to roast your own green chiles. I prefer to use Hatch chiles or poblanos, but Anaheim or chilaca or the Hungarian light green "wax" chiles will all work. And you can roast and peel red chiles instead. Don't know how to roast your own chiles? Here's how.
The other trick is to use roasted tomatoes and crush them yourself. You can sometimes buy pre-roasted tomatoes, and that's fine so long as they are whole. Mexican picadillo really improves in texture when you have irregularly torn up tomatoes rather than a puree.
You can also slice a paste (Roma) tomato in half lengthwise and set it, cut side down, on a dry skillet until it blackens. By the time this happens, the tomato will be roasted and the skin will peel off easily.
Leftovers
Should you have leftovers, picadillo will keep in the fridge a week or so. It will freeze OK, but I wouldn't use thawed picadillo for anything other than a filling you won't see, like in an empanada or pasty. The reason is because thawed potatoes get mushy and a little weird. They taste fine, but it's not as pretty.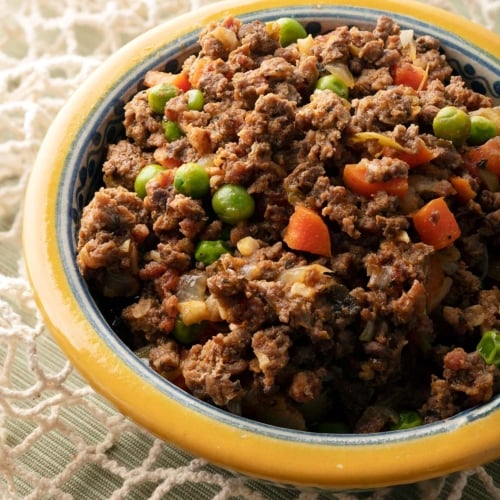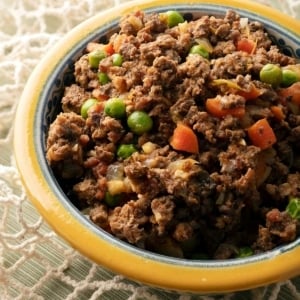 Mexican Picadillo, Sonoran Style
I use venison here, but really any ground meat works fine. I really like what lard brings to the party here, but then I use freshly rendered lard, not the shelf-stable crap. If you hate lard, use duck fat or olive oil. Once made, the picadillo will keep a week in the fridge.
Ingredients
3

tablespoons

freshly rendered lard,

or some other fat

2

pounds

ground venison or other meat

1

large white onion, chopped fine

1

carrot, peeled and diced

1

cup

peeled, diced potato

(optional)

Salt

Dried, crushed chiltepin chiles

(or any hot chile)

4

cloves

garlic, chopped fine

1

cup

roasted green Hatch, Anaheim or poblano chiles, chopped

(about 4 to 6 chiles)

2 to 4

roasted whole tomatoes, crushed by hand

10

green olives, chopped

2

teaspoons

dried oregano,

Mexican if possible

1

teaspoon

ground cumin

1

teaspoon

ground black pepper

2

cups

venison stock, or any other stock
Instructions
Heat the lard over high heat in a large skillet; I use a cast iron frying pan. Add the venison, spreading it out in an even layer. Salt it well. Sear this without touching for 2 to 3 minutes. Then stir well and sear some more. You want the meat to get legitimate browning, not just turning gray. Sometimes this takes 10 minutes or so.

Add the onion, carrot, potato and hot chiles, if using. Mix well and cook these for about 5 minutes, stirring often.

Add all the remaining ingredients and stir to combine. Turn the heat down to medium and let this simmer for maybe 5 to 10 minutes, until it is as soupy or as dry as you like.
Notes
Ground beef is the most common meat used in picadillo, but it can be pretty much anything. 
Keys to Success
Picadillo should be finely ground, so use only finely ground meat. This is not a problem if you are buying it, only if you are grinding it yourself. I use a 4.5 mm die if you are wondering. 
If you plan on making burritos, definitely add the potatoes. It helps bulk it up. 
As for the roasted green chiles, you can use canned ones if you don't feel like roasting your own. 
If you hate olives, skip them. They are not in every version of picadillo. 
Chiltepin chiles are hard to come by - I grow them - so any sort of heat will do, from red pepper flakes and cayenne to Thai chiles to serranos or habaneros. 
Nutrition
Calories:
283
kcal
|
Carbohydrates:
11
g
|
Protein:
27
g
|
Fat:
14
g
|
Saturated Fat:
8
g
|
Cholesterol:
91
mg
|
Sodium:
389
mg
|
Potassium:
694
mg
|
Fiber:
3
g
|
Sugar:
3
g
|
Vitamin A:
1431
IU
|
Vitamin C:
13
mg
|
Calcium:
43
mg
|
Iron:
4
mg
Nutrition information is automatically calculated, so should only be used as an approximation.