Shredded Jackrabbit
February 27, 2020 | Updated January 22, 2021
As an Amazon Associate I earn from qualifying purchases.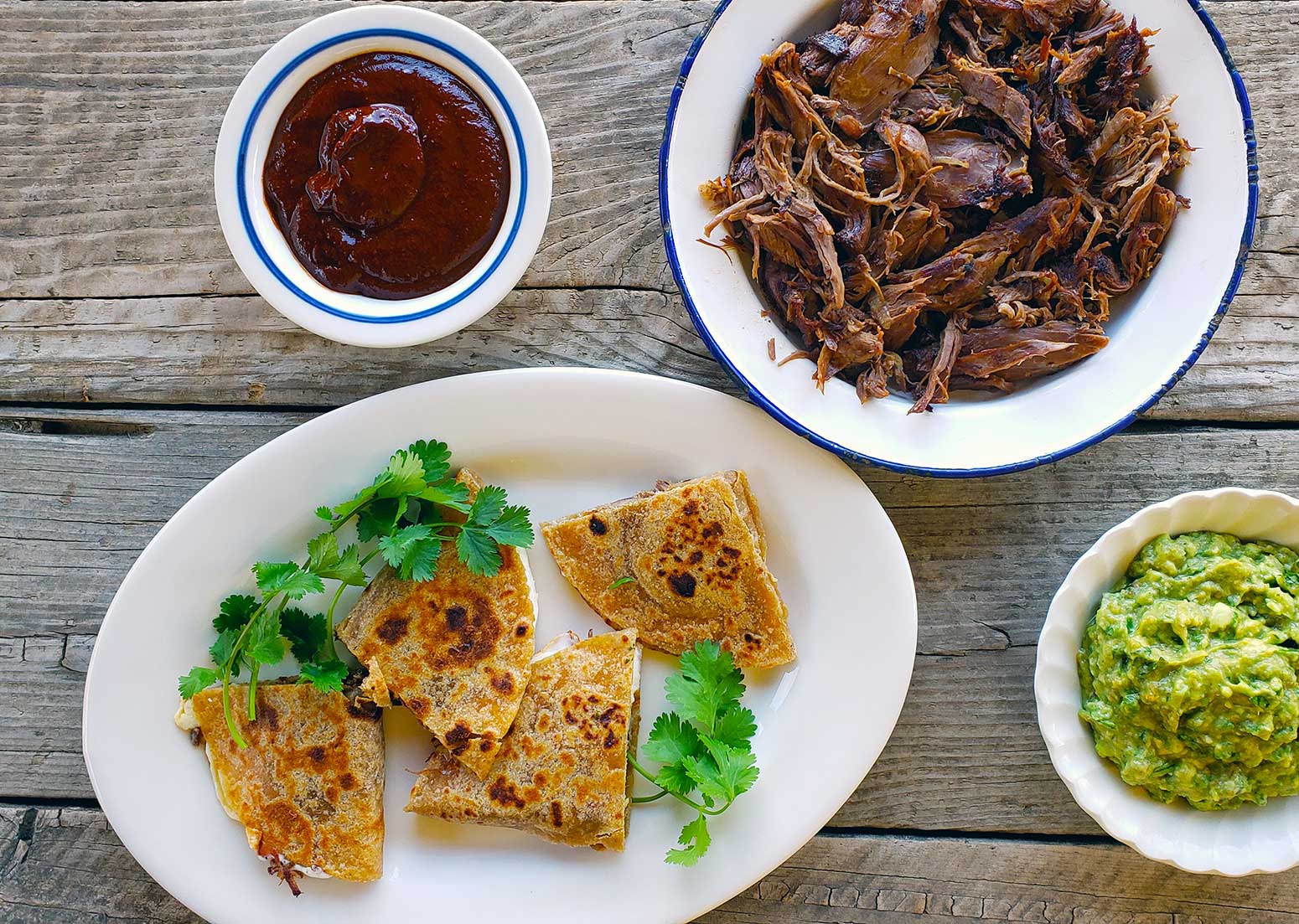 If you learn no other jackrabbit recipe but this one, you could do a lot worse.
Basically this is a riff off my venison barbacoa recipe, but, interestingly, it's based on a real dish in Sonora, Mexico. I happen to have a cool little book called Recetario Indigena de Sonora, a Spanish language collection of recipes from the indigenous people of the Sonoran Desert.
In this book is a recipe for barbacoa de liebre, or jackrabbit barbacoa. Makes sense, since the Sonoran Desert is the home of the largest jackrabbit in the Western Hemisphere, the antelope jackrabbit. This bad boy can grow to 10 pounds and is common in central southern Arizona all the way down to Nayarit, Mexico.
I got the antelope jackrabbits for this recipe on a recent trip to Arizona, and I made this recipe at hunting camp with Randy Newberg; we talked about jackrabbits on his podcast a while back.
Sonora also happens to be home to the more common black-tailed jackrabbit, which is our local jack here in Northern California. Those of you living in cold climates have the white-tailed jackrabbit, which can weigh almost as much as an antelope jackrabbit. Any hare or jackrabbit species will work here.
And even though this is a jackrabbit recipe, you can use most red meats here. Yes, red. Jackrabbits have red meat, not white like actual rabbits. Don't use rabbits here. Sub in lamb, goat, beef, venison, woodchuck, raccoon… you get the point.
Look at this jackrabbit recipe as a starting point. Once you have it ready, you will want to eat it as a taco, or in a burrito, or as the filling for tamales or any other filled dumpling, like bierocks, or Swedish potato dumplings or potstickers. Or you can just serve shredded jackrabbit over rice or potatoes.
Me? I prefer it on real deal, Sonoran style flour tortillas.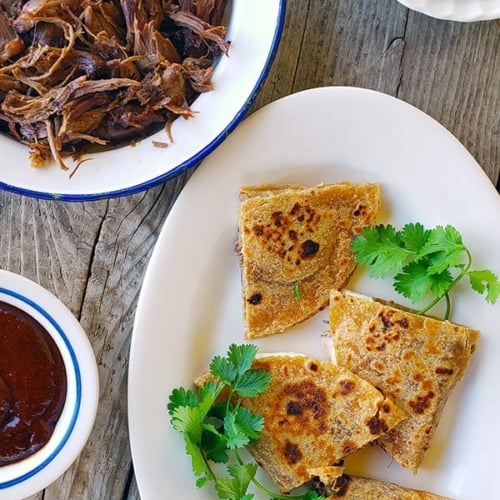 Shredded Jackrabbit
This is a variation on my Venison Barbacoa recipe, and you can feel free to tinker with it as you see fit. Use the shredded meat in tacos, burritos, over rice or in tamales. It will keep in the fridge a week and it freezes well.
Ingredients
2 to 3

pounds

jackrabbit or hare pieces

1

pint

crushed or pureed tomatoes

1

quart

stock,

any kind

6

cloves

garlic, peeled and crushed

1

large white onions, sliced

1

tablespoon

dried oregano,

Mexican if possible

1

tablespoon

whole black peppercorns

1

tablespoon

ground ancho chiles

(or chili powder)

3

bay leaves

1

tablespoon

vinegar,

any kind

1

tablespoon

salt

4

tablespoons

lard or vegetable oil
Instructions
Put all the ingredients except the lard into a large, heavy lidded pot like a Dutch oven. Bring it to a bare simmer, cover and cook gently for 2 to 5 hours, depending on how old your jackrabbits were.

When the meat is falling off the bone, pull it out of the pot and shred it into a large bowl. Discard the bones.

Add the lard and a ladle of the cooking liquid to the meat and mix it all well. Serve hot on tacos, in burritos, or whatever. If you want, you can also lay the meat all out in a large frying pan and sear it crispy on one side, then serve it.
Nutrition information is automatically calculated, so should only be used as an approximation.