Epazote: Mexico's Mystery Herb
July 25, 2019 | Updated February 11, 2021
As an Amazon Associate I earn from qualifying purchases.
If you think cilantro is a polarizing ingredient, allow me to introduce you to epazote, also known as wormseed.
Pronounced "ep-ah-ZOH-tay," Dysphania ambrosioides is native from southern Mexico to northern South America, and now grows wild in all but a few northern states. It has been introduced into much of eastern Canada. There is some debate over whether the plant came to the United States through human action or not.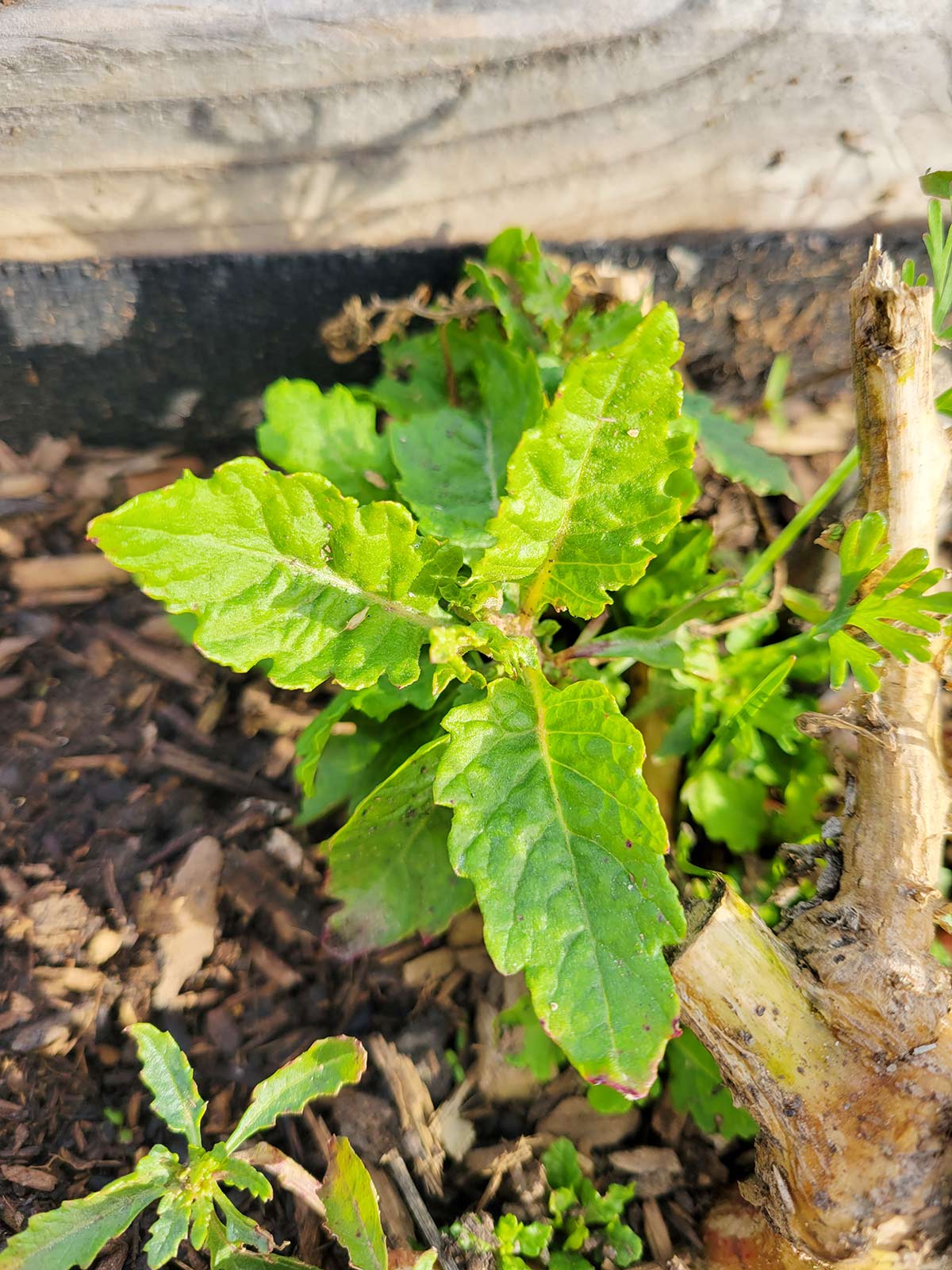 Regardless, you will find wild epazote mostly in disturbed places, like the edges of farm fields, gardens, vacant lots, old properties and the like — usually below 4000 feet in elevation, although I once saw some growing out of a sidewalk crack in Denver.
It is not, as some people think, the same plant as Mexican oregano, not even remotely.
Epazote likes hot weather, but will overwinter in places that don't get much of a frost, like where I live near Sacramento. It is very easy to grow, bordering on invasive. When I can't find it on my local foraging travels, I grow a few plants in my yard. (You can buy the seeds here.)
If you find yourself with too much epazote, pick some after the dew has dried on a sunny morning and dry it in the shade in a hot, breezy place. A dehydrator at its lowest setting is good, but even better is a hot garage in summer.
You can't use the oven, sorry; it's too hot and you'll cook out all the aroma. Likewise, I do not recommend that you buy store-bought dried epazote; it is always brown and sad.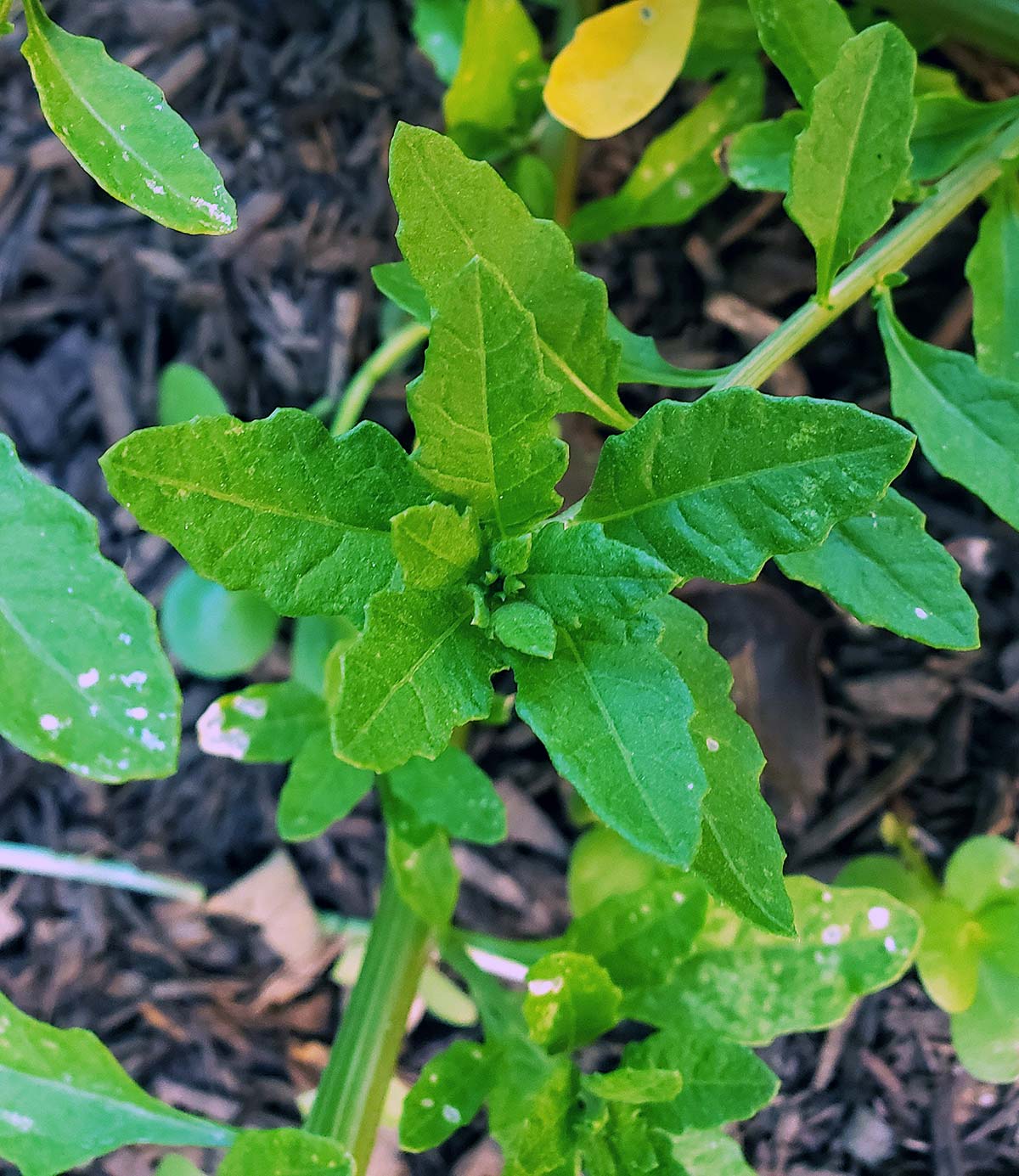 Or, you can skip all this and go to your nearest Mexican market, which will almost always have it fresh on sale. And if you are in Texas, I've seen it for sale at H.E.B. supermarkets.
And you don't need much. In fact, the epazote salsa recipe I have below is about as much as you ever want to use. In very high amounts, epazote can be toxic: It is a vermifuge of the highest order, which means it will kill any intestinal parasites you might have living in your innards.
Alas, the amount you need to kill them is borderline toxic, so if you are reading this because you have a tapeworm, or as I like to call them, "weight loss buddies," go to the doctor for a safer vermifuge; and yes, I like saying that word. It amuses me.
But this is not why epazote is polarizing. People either love it or hate its aroma, which I liken to the smell of ozone; think asphalt after a thunderstorm. My brother Fred thinks is smells like varnish, but others wax rhapsodic about notes of mint, tarragon and citrus.
I don't pick up those olfactory notes, but I find the weird smell of epazote beguiling. Whenever I brush up against the plant in my garden, it lets me know it's there with that waft of creosote-ozone… no se que…
Its flavor follows its aroma. Bitter if you start chewing on a bunch of leaves raw, epazote melds with Mexican dishes in a way only its use over millennia will do. Our word epazote comes from the Aztec word for the herb, which translates to "skunky sweat." Seriously.
If you were to cook epazote in only one way, it would be in a pot of beans. Not only does it add flavor, but there are compounds in the herb that help break down the proteins in beans — proteins that are normally broken down by your intestinal flora. And when that happens, you start farting. So yeah, add epazote to your beans and you'll fart less.
In all cases, if you want to taste and smell epazote, add it in the last 10 minutes of cooking.
You'll also see epazote tucked in, here and there, to Mexican dishes all over the spectrum. I use it in my pozole verde, in another great Mexican soup I do with quail, my green chile enchiladas, and, most often in my base recipe for salsa verde.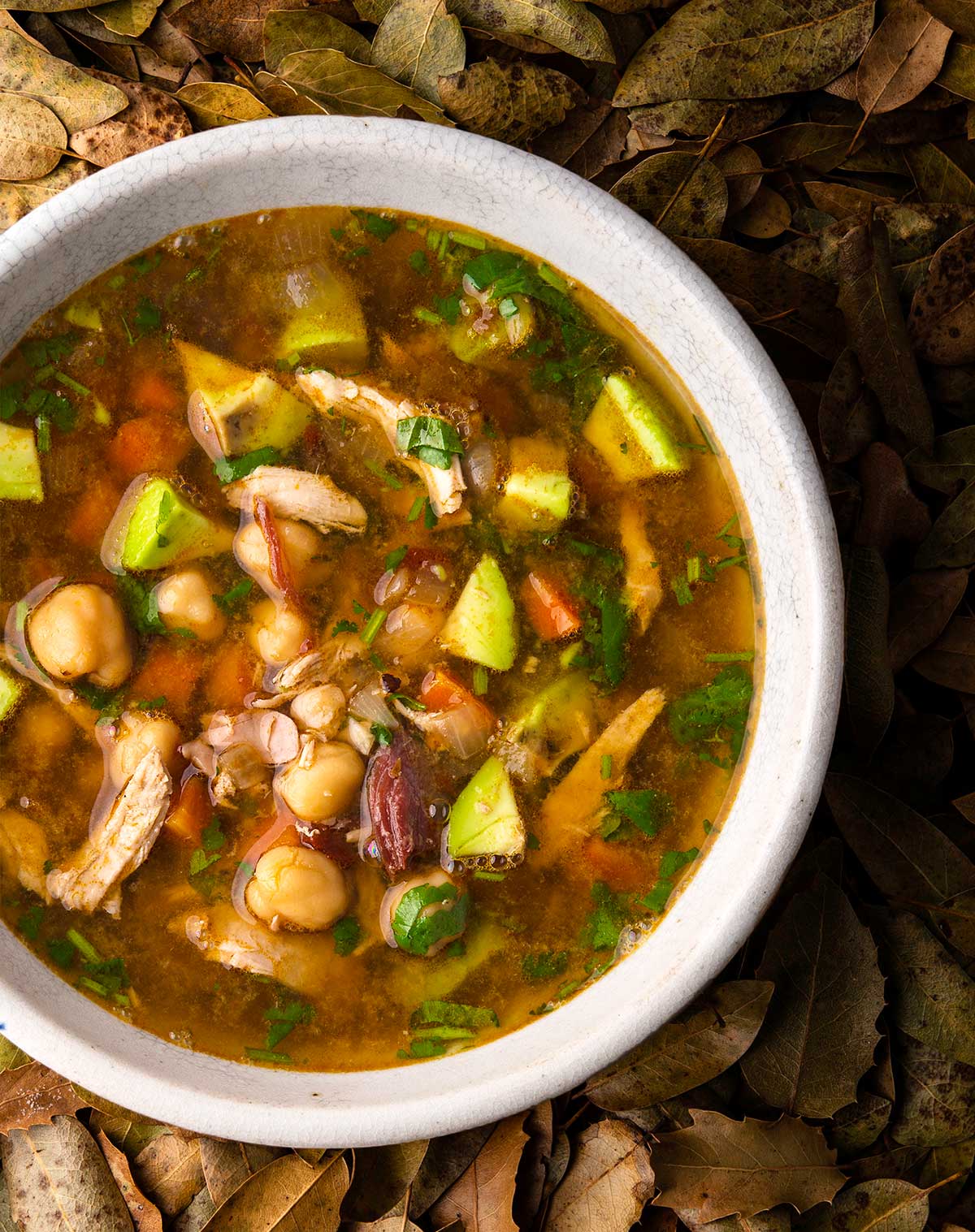 A single leaf in the fun Mexican "hot pockets" called tetelas, which are also filled with cheese and refried beans, is indispensable. It also plays a part in the ancient Mexican sauce chirmol, which is an ancestor to the better known moles.
The thread is, largely, green dishes. You will see epazote in some moles, and I include it in a few "red" dishes, but only in amounts you can't detect — unless it's not there.
The epazote salsa below is different. In this salsa, epazote plays co-star to roasted tomatillos and serranos. It is a fantastic salsa for both chips and for fish, poultry, rabbit or pork.
It will keep a few weeks in the fridge, and it will freeze OK; when it thaws you'll see some separation, but you can vigorously stir it back to life.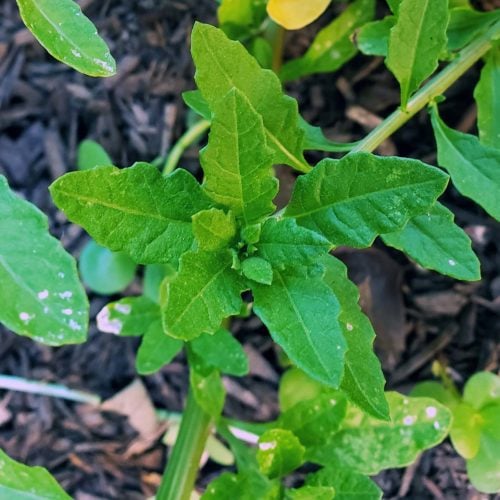 Salsa de Epazote
This is basically a Mexican salsa verde, only with a heavier hit of epazote. It's loosely based on a similar salsa by the great Mexican chef Enrique Olvera; I roast my vegetables, where Olvera simmers his. As you see in the picture, this is rather thick, but feel free to thin it with water if you'd like.
Ingredients
1

pound

tomatillos, husked and sliced in half

1/2

white onion, cut in thick slices

3

garlic cloves, unpeeled

2

green onions, chopped

1

teaspoon

ground cumin

2

serrano chiles, roasted, peeled and deseeded

1/2

cup

chopped cilantro

1/4

cup

chopped fresh epazote

Salt
Instructions
Turn your broiler on high. Arrange the tomatillos, onion and garlic on a baking sheet and set under the broiler until about halfway charred. Keep an eye on it, as this can take anywhere from 5 minutes for dryish tomatillos to 15 for wet ones.

Meanwhile, char the serranos over a gas burner, holding them with tongs. This is a better method for charring your serranos because they don't cook fully this way, but if this bothers you, put the serranos under the broiler with everything else.

Remove the garlic and peel it when it's cool enough to touch. Remove the skins and seeds from the serranos. Move everything into a blender, along with all the other ingredients. Puree. Add salt to taste.
Nutrition
Calories:
22
kcal
|
Carbohydrates:
5
g
|
Protein:
1
g
|
Fat:
1
g
|
Saturated Fat:
1
g
|
Sodium:
5
mg
|
Potassium:
189
mg
|
Fiber:
1
g
|
Sugar:
2
g
|
Vitamin A:
141
IU
|
Vitamin C:
7
mg
|
Calcium:
26
mg
|
Iron:
1
mg
Nutrition information is automatically calculated, so should only be used as an approximation.